Aquila's Miss Bee Haven
"Bee"

Bee was gently laid to rest July 25, 2017
---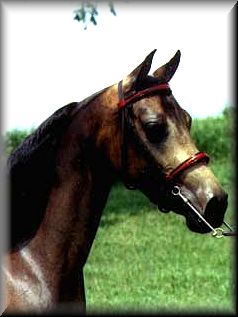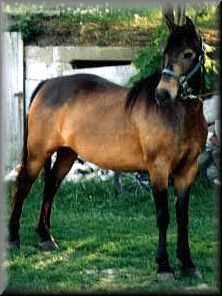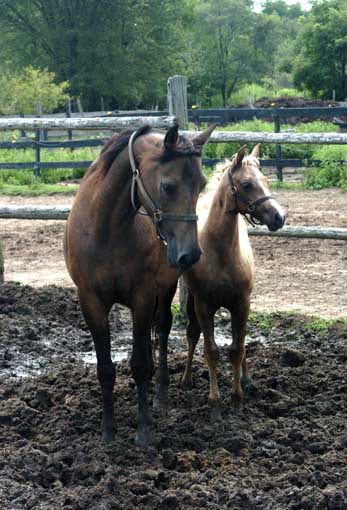 "Bee" is a stunningly beautiful 1992, mare. Her rare sooty-buckskin coloring is striking and unique. She has easily one of the most beautiful heads in the breed with her big wide-set eyes, and tiny ears. She has wonderful conformation from her straight legs up to her laid back shoulder, across her short back and to her deep hip. Her disposition is the best; tries hard to please her handler and is kind and friendly.
Unfortunately never shown, but with her natural trotting ability (shown below barefoot), her motor, spark, and attitude; she would have been be a shoo-in for pleasure driving or saddle; boy would she have turned heads!
Her sire, a Grand National and multi-titled Champion and Champion producer, is a full sibling to World Champion-producing mare Myblueheaven, and her dam is a paternal sister to the treasured broodmare, Sugar Run China Doll.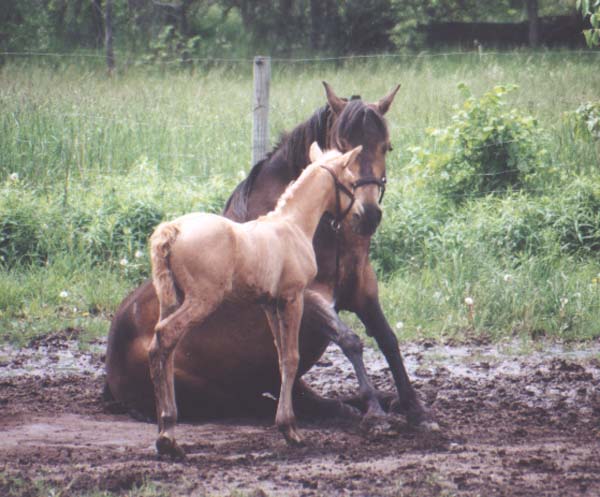 With her wonderful attributes what a broodmare she has made! From 1999-2006 she produced five outstanding fillies and three incredible colts; all full siblings. These eight babies inherited their dam's spark, form to function, beauty, and all but one got her dilute color gene. Their sire, FIddler's Blackriver, gave them sanity, type, great hocks, and his wonderful conformation. It has truly been a "golden cross."
She had a beautiful son in 2007 who was sired by Immortal Command. That was the last time she was bred.
Bee has proven to be one of my best broodmares. She helped Ancan Morgans lay a foundation in their breeding program and the impact of that will be felt for decades to come. She has earned her keep as well as the right to go down in history books as a top broodmare and one of the first Morgans of color to have an impact on the Morgan show world. It is a honor and privilege to have owned this beautiful mare.
More photos of "Bee"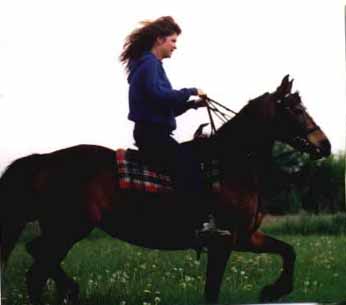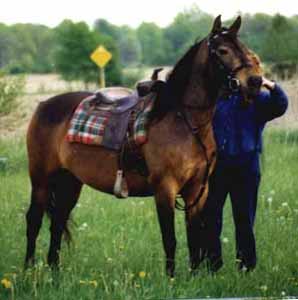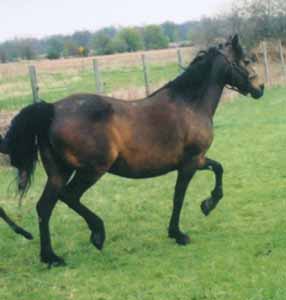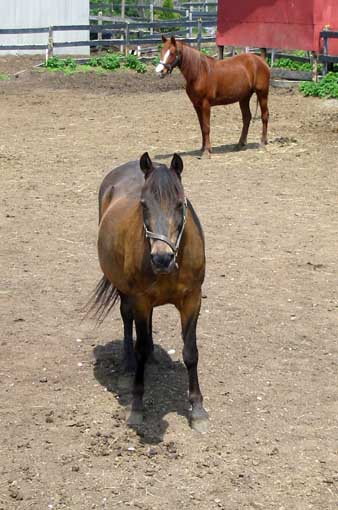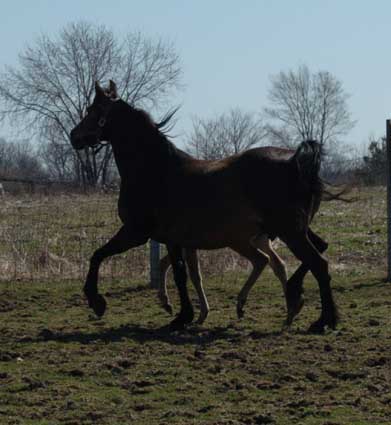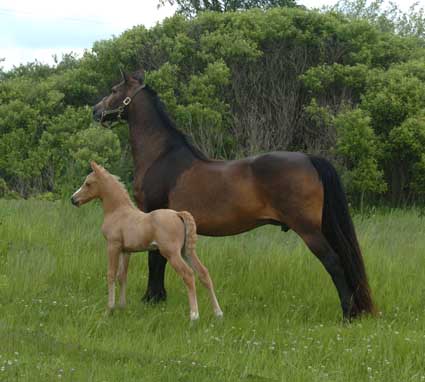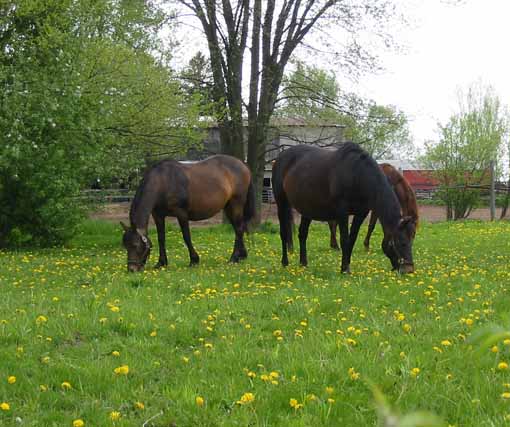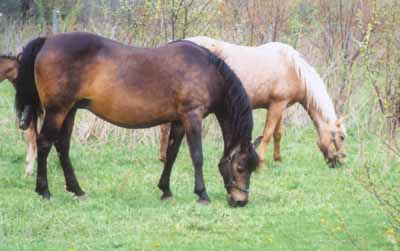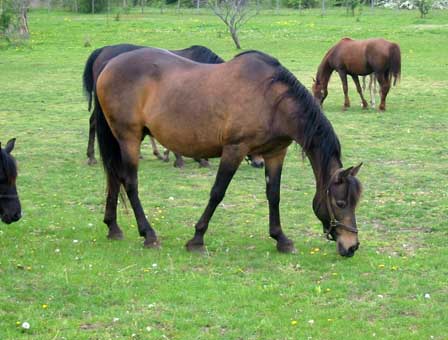 Winter pictures below show Bee at ages 18 and 19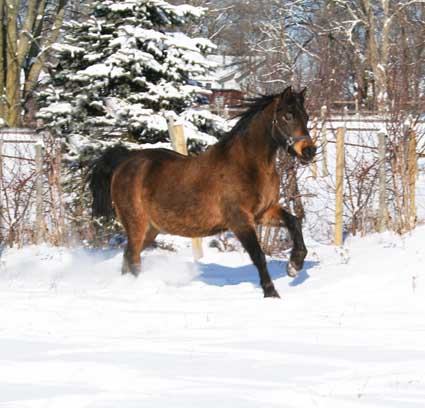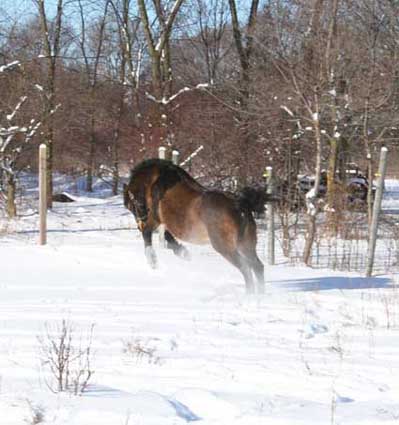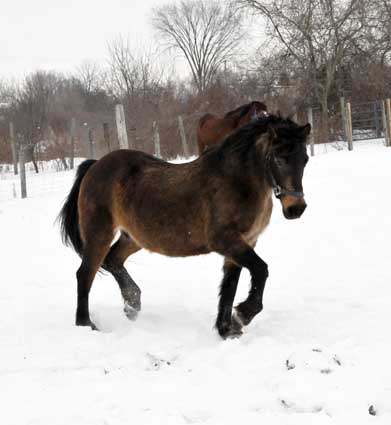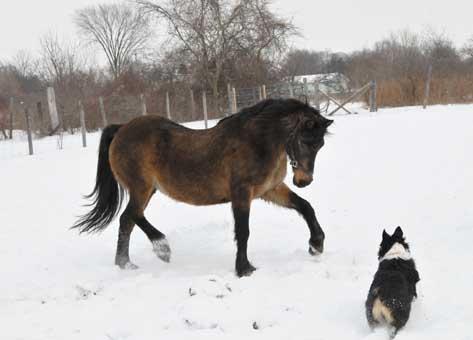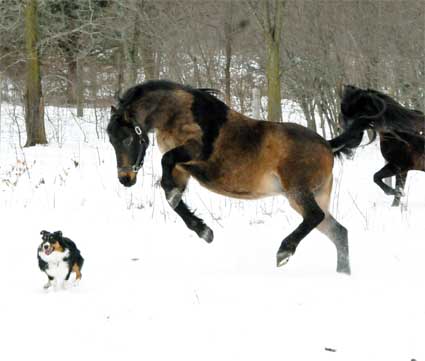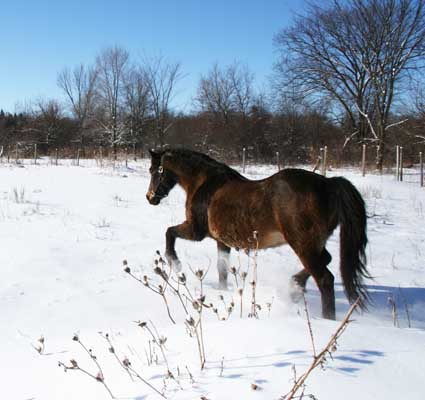 ---
Bee's Sire, Futurity Command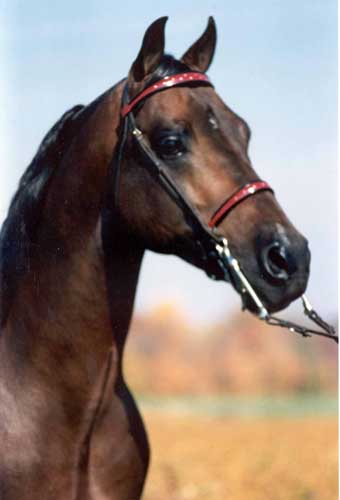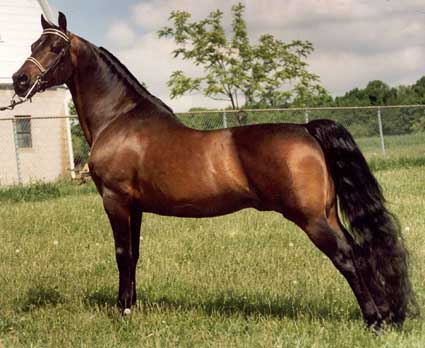 Bee's Dam, Aquila's Queen Bee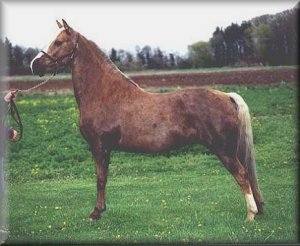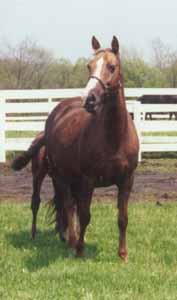 Pedigree for
Aquila's Miss Bee Haven

Sire
Futurity Command
Sire
Waseeka's In Command
Sire
Waseeka's Nocturne
Sire
Starfire
Dam
Upwey Been Quietude
Dam
Miller's Adel
Sire
Upwey Ben Don
Dam
Gertie
Dam
Wynakee Alvina
Sire
Windcrest Glory
Sire
Upwey Ben Don
Dam
Bald Mt Carol
Dam
UVM Elloise
Sire
Stanfield
Dam
Naive
Dam
Aquila's Queen Bee
Sire
Paramount's Nominee
Sire
Paramount's Emperor
Sire
Paramount Ambassador
Dam
Bambi
Dam
Sensational Belle
Sire
Wind-Crest Sensation
Dam
Upwey Benn Isabelle
Dam
Foxy's Cotton Queen
Sire
Foxfire
Sire
Bonfire
Dam
Jubilee Joy
Dam
Cotton Candy
Sire
Townshend Gaymeade
Dam
Arvarda

This pedigree page was built for free at the SitStay GoOut Store

Shown May, 2003

______________________________________________
---
Copyrighted 1999 by Anne Wyland ~ Web page designed by Anne Wyland ~ Created in IE Frontpage