Devonwood Decadence
"Brooke"
---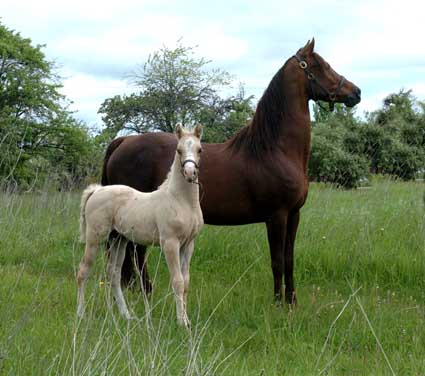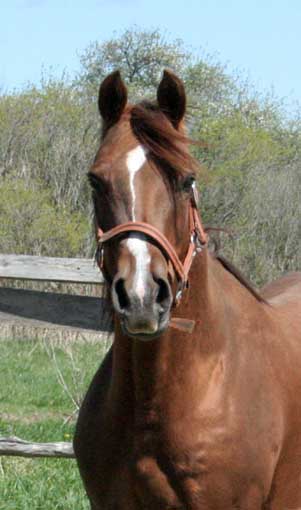 This beautiful Pleasure Driving mare is not only gorgeous to behold she is equally gifted as a performance horse. Brooke made the long trek home to Michigan in spring of 2004 from California. It was one of those times when you really don't need another horse, but you just can't refuse such a nice one.

Sired by the incomparable Chandel Absolut, and out of a stunning daughter of Century On Command, Brooke is not only an outstanding individual but had the bloodlines to back up what you see standing before you.

Purchased strictly as a mate to our senior stallion, Ancan True Colors, she has blessed us with five outstanding full siblings. Definitely a successful cross. They are gorgeous, high headed, necky with great shoulders and hips and terrific athletic ability. This terrific mare will be retained as long as we are breeding. She is truly a blue hen for our program!

It was with pride, excitement, and joy that we present Brooke to you.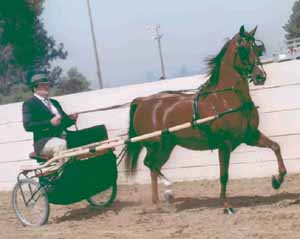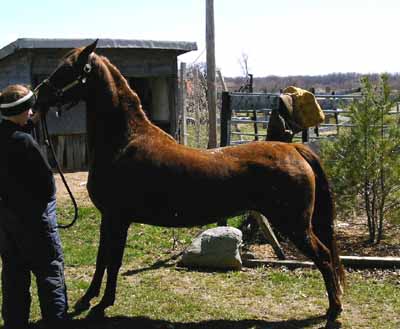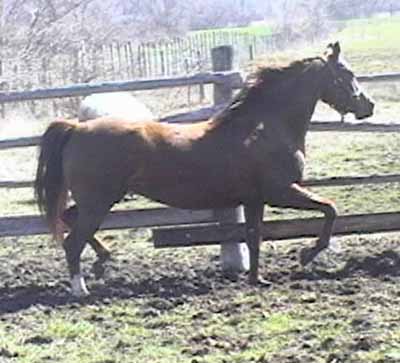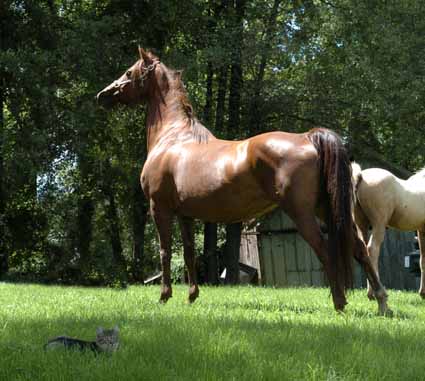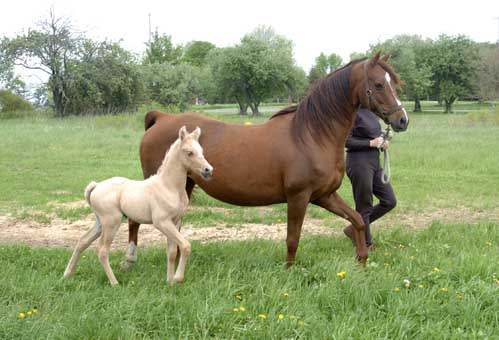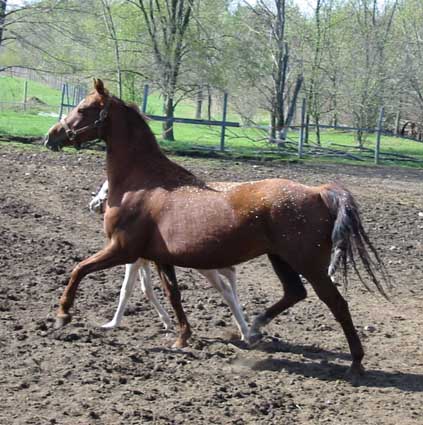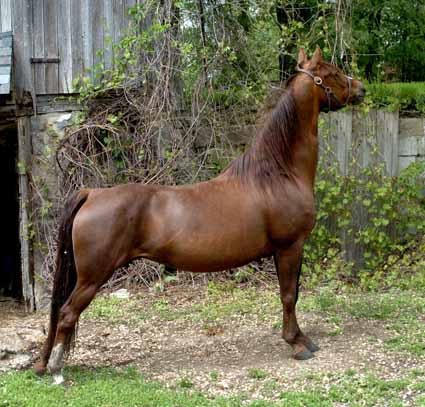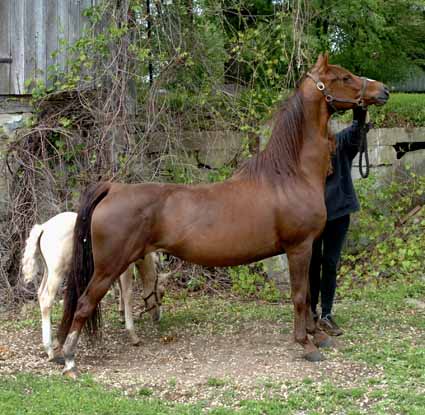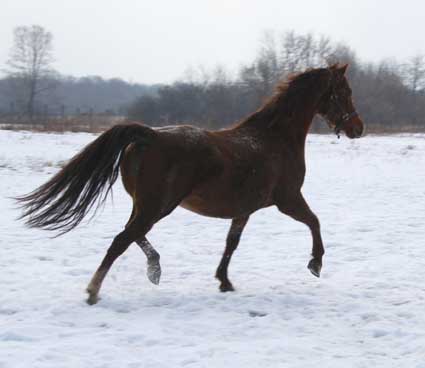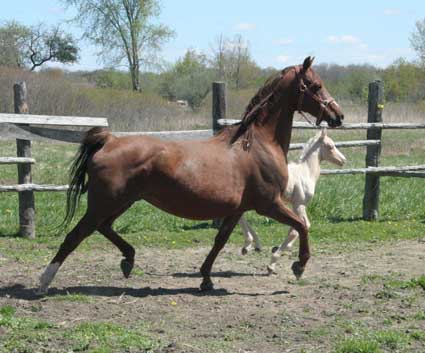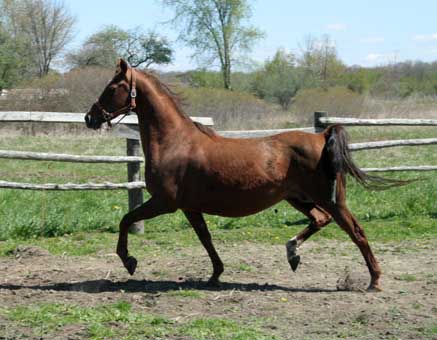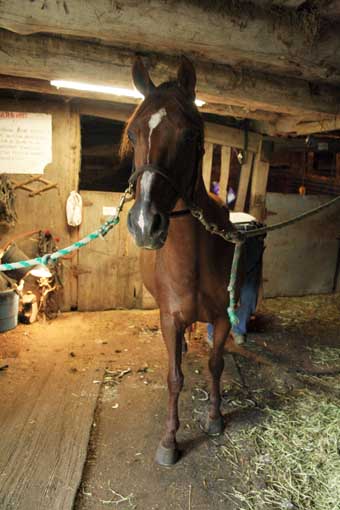 ___________________________________________________
Pedigree for
Devonwood Decadence
Sire
Chandel Absolut
Sire
Shaker's Alimon
Sire
Troutbrook Playboy
Sire
Waseeka's Nocturne
Dam
Mistress Merridawn
Dam
Bro Rock Vigilmaud
Sire
Orcland Vigildon
Dam

Dam
Chandel Harmony
Sire
Fairfield Fortune
Sire
Saracen
Dam
Fairfield Fashion
Dam
Kendalwood Hope
Sire
Rapidan Apollo
Dam
UVM Treasure

Dam
Sinful Command

Sire
Century On Command
Sire
Waseeka's In Command
Sire
Waseeka's Nocturne
Dam
Miller's Adel
Dam
Adventure's Nicole
Sire
Superb Creation
Dam
Trophy's Irish Lass

Dam
Foxtrot's Sparkler

Sire
Val's Gay March
Sire
Senator Graham
Dam
Miss Holiday
Dam
Hip Heath Cinfield
Sire
Stanfield
Dam
Naiod
Brooke's Sire,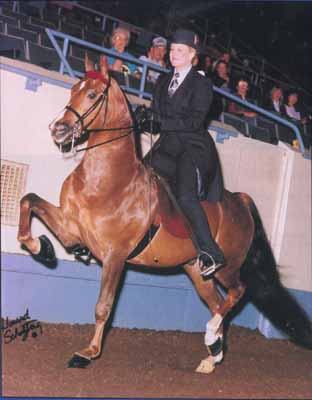 Chandel Absolut
Absolut announced his presence as a two-year-old, being tied Grand Champion Stallion at the Jubilee Regional and ending the year as World Champion Two-Year-Old Park Harness. The next year he was the Three-Year-Old Park Saddle World Champion.
---
Brooke's Dam's Sire,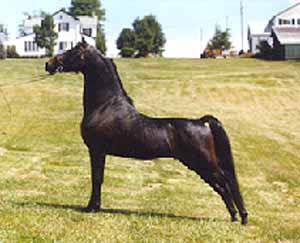 Century On Command
---
Offspring Of Devonwood Decadence
Copyrighted 1999 by Anne Wyland ~ Web page designed by Anne Wyland ~ Created in IE Frontpage