Proudly presenting...
Grand Marque Coco Chanel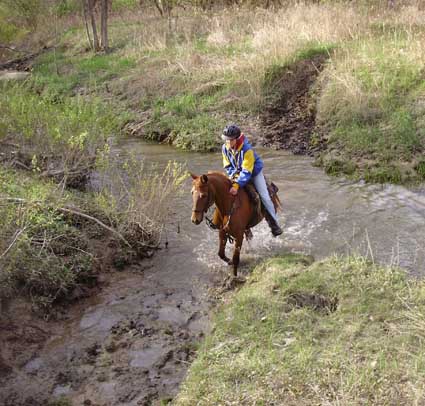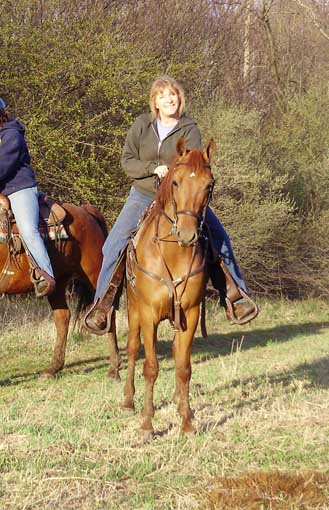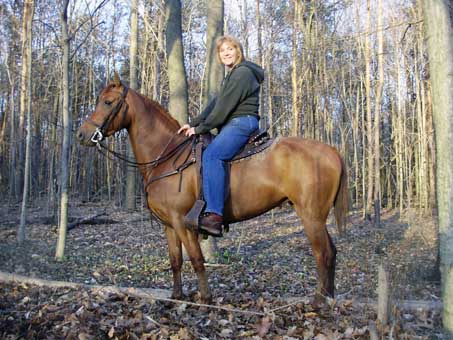 Coco is a stunning 2007 bright chestnut filly offering a collection of bloodlines that helped to make the Morgan horse a favorite with breeders for years; Trebles Willy Wild, Tug Hill Commando, Waseeka's Showtime, Troutbrook Playboy. She is very pretty headed with wide-set eyes and a tea-cup muzzle. Her legs are clean and straight and she has sound/normal hooves, no clubs/dishes/flairs.
She has outstanding athletic ability and is capable of really getting underneath herself and using her hocks. This is something we are seeing less and less of in today's show Morgans. She offers good old fashioned type, with enough refinement to be elegant.
Coco has been well trained to saddle and harness by professional Kelly Kraegal-Varner, in Oklahoma City, OK. I've always found the horses in Kelly's care to be happy, sane, and well-cared, and well-trained. Kelly does a wonderful job with her charges and Coco is a better horse today for the time she spent with her. She rides hunt seat or western and is an easy, "go-forward" kind. She is extremely people oriented and I think she would prefer to come in and lie down by her owner's feet than be with her own kind, but she is very easy, gentle, non-alpha when she's in the pasture. She baby-sits my yearlings and they push her around.
Coco has also been started over low hurdles and is enjoying trail rides through the woods, and streams, and rivers of our local county parks. She is confident to lead, prefers it; actually. She enjoys splashing and playing in the water, too. A calm-confident rider should have trouble trail riding this beauty.
She sells with everything up to date; vaccines, de-worming, & dental.
Her price of $3500 reflects my "spring hair and mud" discount and will increase in May when she is looking her best and bombproof on the trails. View YouTube video by clicking link below:
http://www.youtube.com/watch?v=JBNrHbPnc40
*SOLD*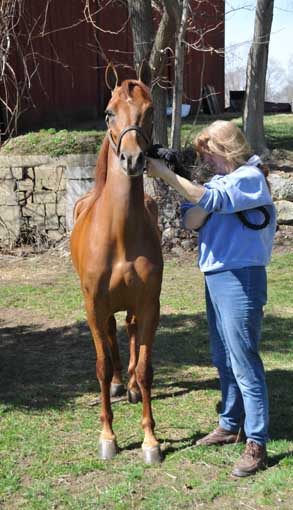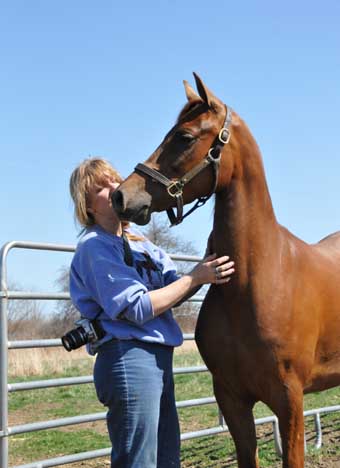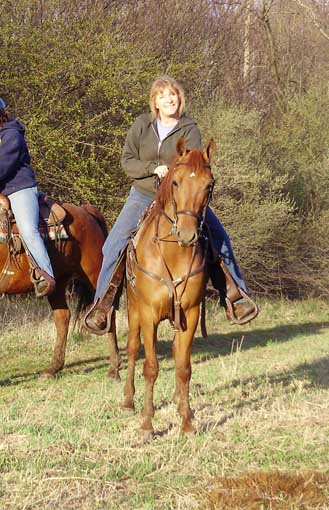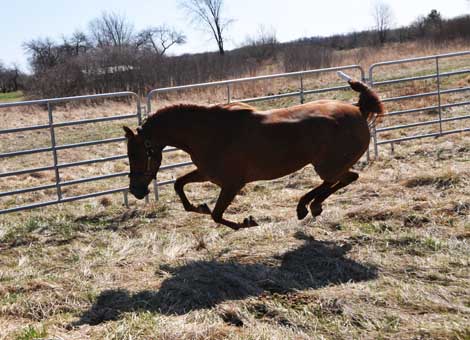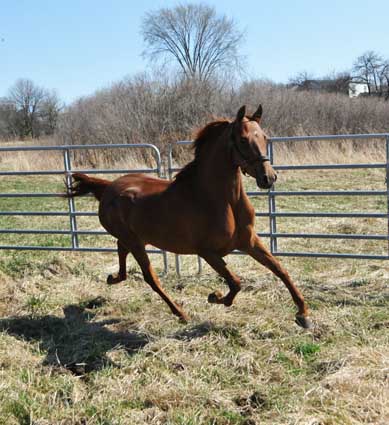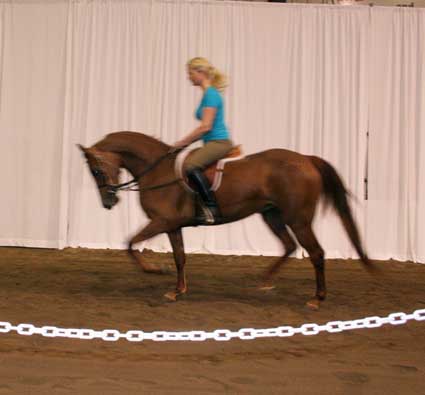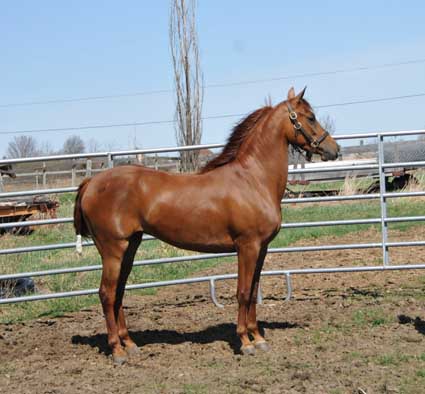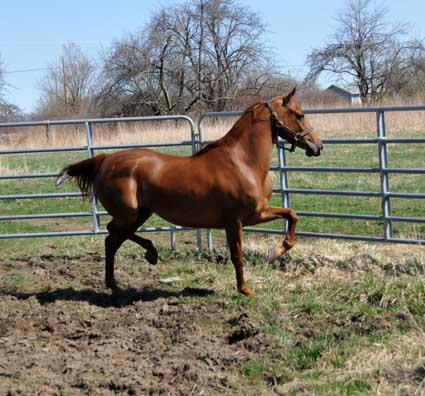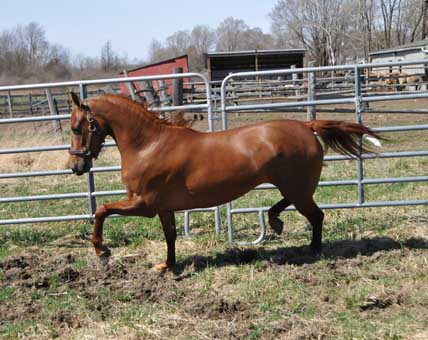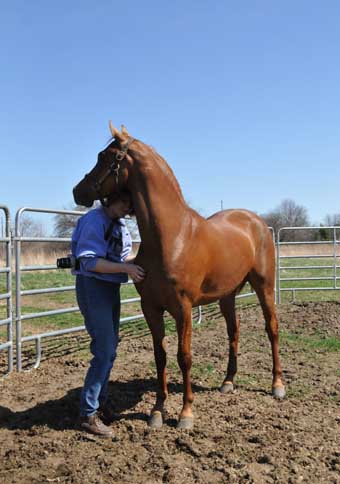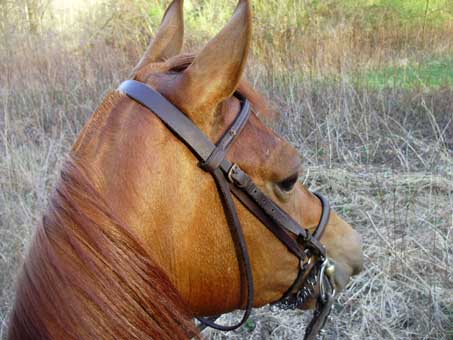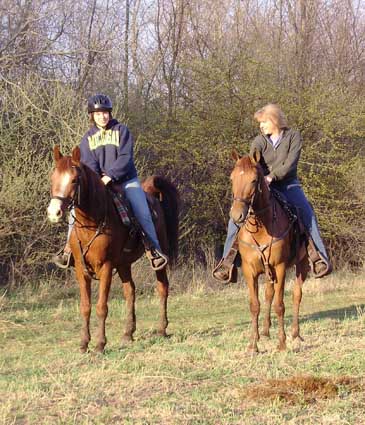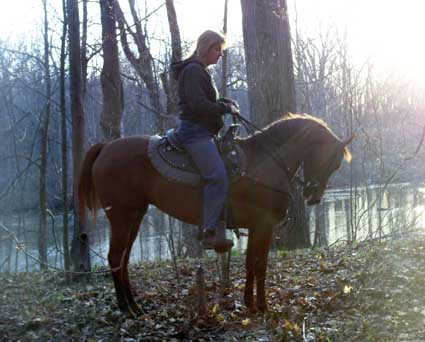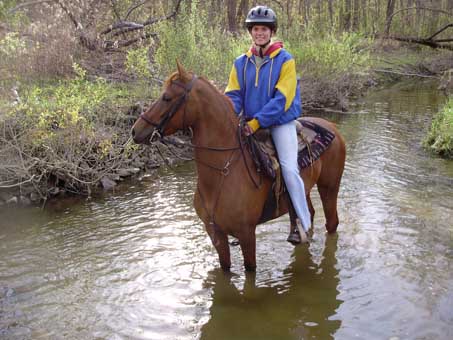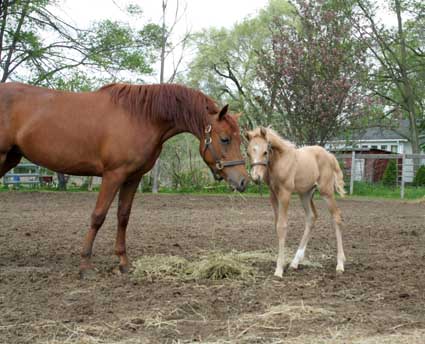 Coco looking after her friend's five day old colt.
~ ~ ~ ~ ~ ~ ~ ~ ~ ~ ~ ~ ~ ~ ~ ~ ~ ~ ~ ~ ~ ~
Sire
Grand Cru Dom Perignon

Sire
Windy Hill Willie

Sire
Windcrest Music Man

Dam
Marymore Sally

Dam
Junehill Fascination

Sire
Donlyn Of Wind-Crest

Dam
Orcland Graceful

Sire
Tug Hill Commando

Sire
Waseeka's In Command

Dam
Fiddler's Majesta

Dam
Dawnhill Alexis

Sire
Quakers Acre Treble

Dam
Dwnhill's Janealect

Dam
Rockwood's Hollywood Madam

Sire
UC Ringmaster

Sire
Waseeka's Showtime

Sire
Waseeka's Nocturne

Dam
Waseeka's Thisizit

Dam
UC Lyric

Sire
Windcrest Don Again

Dam
UC Melodie

Dam
Shaker's Nicole

Sire
Troutbrook Playboy

Sire
Waseeka's Nocturne

Dam
Mistress Meridawn

Dam
Chaffin's Anna May

Sire
Pineland Candy King

Dam
Pineland Charm
Sire, Grand Cru Dom Perignon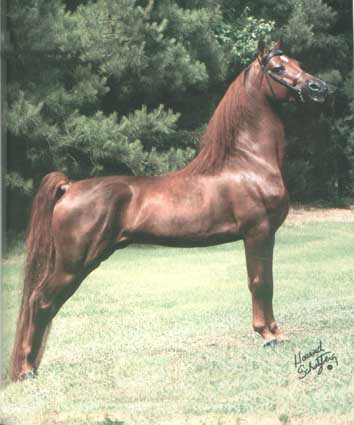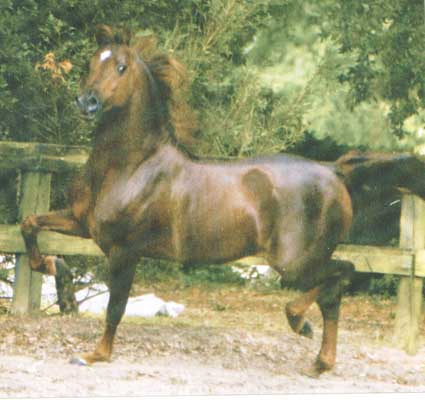 Dam, Rockwood's Hollywood Madam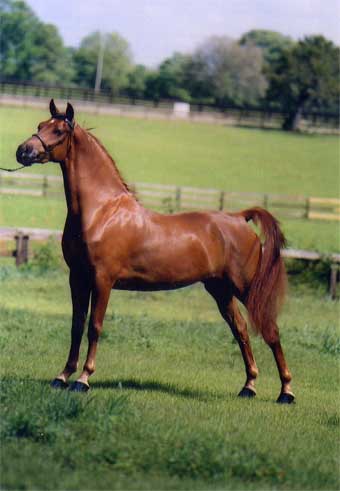 ~ ~ ~ ~ ~ ~ ~ ~ ~ ~ ~ ~ ~ ~ ~