In Memory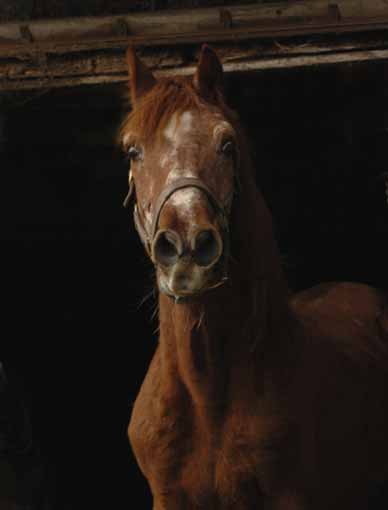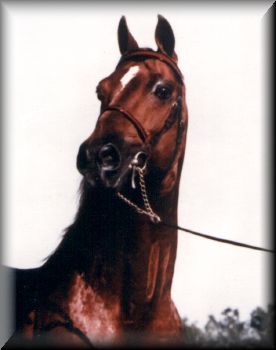 Fiddler's Blackriver
(Waseeka's Vivo x Fiddler's Dolly)
April 20, 1974 - November 19, 2005
---
SIRE OF CHAMPIONS!
The wonderful Morgans found by clicking on the link below are a sample of the quality this grand stallion produced. For 29 years Fid sired beautiful, athletic, champion Morgans which excelled in all performance disciplines. Some have been outstanding show horses, winning in hand and performance. Some have been outstanding breeding horses passing on the quality bestowed on them from their sire. Some worked in handicapped programs, some worked in gymnastics on horseback programs, some were outstanding carriage horses, and some have simply been treasured pets and trail horses, with good minds, willing hearts, and a "can do" disposition.
We nick-named Fid our Energizer Bunny because he just kept going and going and going. He was *STILL* settling mares for us at thirty one years old! Hooray~
We were proud to offer Fiddler's Blackriver foals to the Morgan world for over ten years. Fid stamped his get and you could almost guarantee that great hip, wonderful hocks, clean topline, great feet and legs, intelligence and a "born trained" work ethic.
Fid not only produced outstandingly for me, he helped put the Ancan name on the Morgan map. Thanks to quality sons and daughters he left behind, I have a solid foundation laid for the next several generations to grow and build upon. I will be forever grateful that I looked past his bright orange coat (not at all my favorite color) and saw the outstanding individual in front of me. I have been blessed tri-fold. Fiddler changed my life.
Rest in peace, old friend. I know you are happy and I know you enjoyed your life here with us as much as we enjoyed having you. If I listen very carefully, I can hear you woo'ing all the mares up at the rainbow bridge. Such a lady's man...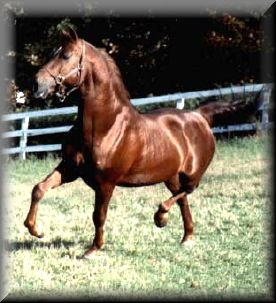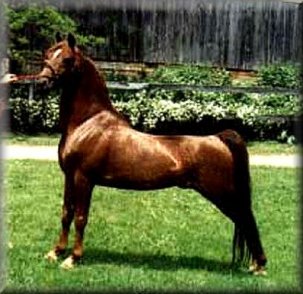 Now, A Few Photos Of "Fid" In His Twilight Years:

| | |
| --- | --- |
| 25 Years Old | 26 Years Old |
| 27 Years Old | 28 Years Old |
| 30 Years Old | 31 Years Old |
| 31 Years Old | 31 Years Old |
| 31 Years Old | 31 Years Old |

Pedigree for
Fiddler's Blackriver

Sire
Waseeka's  Vivo

Sire
Waseeka's Here Tiz
Sire
Waseeka's Nocture
Dam
Waseeka's This Iz It

Dam
Waseeka's Theme Song

Sire
Waseeka's Nocture
Dam
Mannequin
Dam
Fiddler's Dolly
Sire
Kingston
Sire
Upwey Ben Don
Dam
Junefield
Dam
Orcland Youlenda
Sire
Ulendon
Dam
Paleface

This pedigree page was built for free at the SitStay GoOut Store

______________________________________

Fid's Sire: Waseeka's Vivo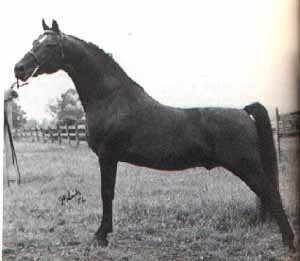 Fid's Dam's Sire: Kingston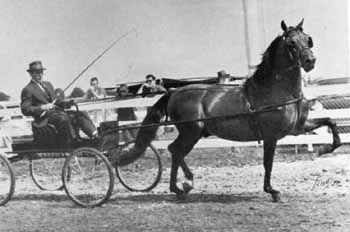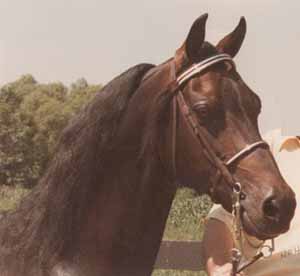 _________________________________

Click Here To View Fid's Foals
---
Copyrighted 1999 by Anne Wyland ~ Web page designed by Anne Wyland