RHB Gemini
"Jamie"
---

1992 bay mare. Sired by a two time World Champion Park Saddle stallion, and out of a Pleasure Driving winner, this wonderfully bred double Troutbrook Playboy granddaughter has been shown lightly with great success. She is big, bold, and beautiful. Experienced on the trails, also drives. Easy keeper, sweet horse.
"Jamie" had her first foal in 1999, an outstanding, long-necked filly, by Fiddler's Blackriver. She was one of the nicest foals we've bred and we happily repeated the cross for another star in 2002. Our results was a beautiful bay colt we named Ancan Raindance. This nice colt was so impressive he sold before being weaned.
Bred to TVM I Promise, Jamie's resulting 2000 bay colt, a handsome very correct individual we named Ancan As Promised, won a Championship in hand at his first show as a weanling.
Jamie's fourth foal, was by the exciting World Champion producer, Immortal Command. This was an absolutely stunning colt that also sold before being weaned. He is looking to begin his exciting performance career soon.
She followed that up by producing a gorgeous nearly black colt by our junior stallion, Ancan Hocus Pocus. Fancy, kind, and correct, he stole the heart of his present owner and she plans to keep him forever.
It's never hard to sell a foal from Jamie. In fact, I've never kept one longer than a year. Her foals are beautiful, well bodied and very correctly conformed individuals. They have sane intelligent minds and are willing to please. She is in foal to Ancan True Colors for her 2006 foal. Due in March, 2006.
Jamie has more than proven her worth as a show horse, a trail horse and as a quality producer creating some of the breeds nicest Morgans. Jamie is a treasure in our broodmare collection and we are proud to share her here with you in photos.
~ SOLD ~
_______________________
Other photos of Jamie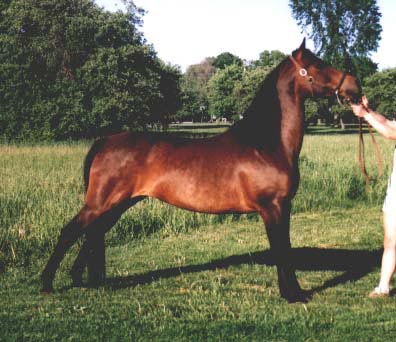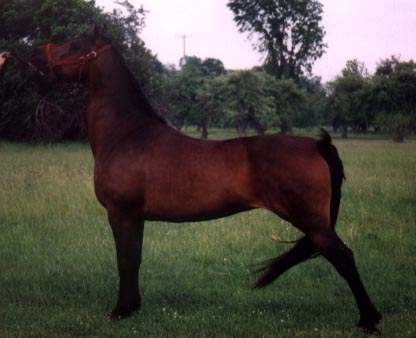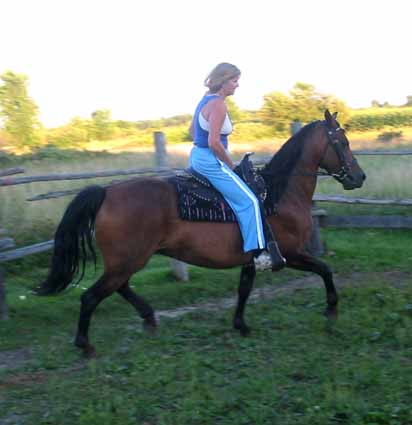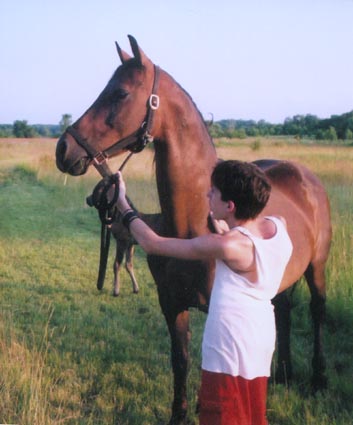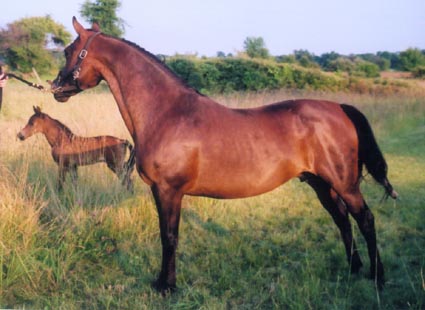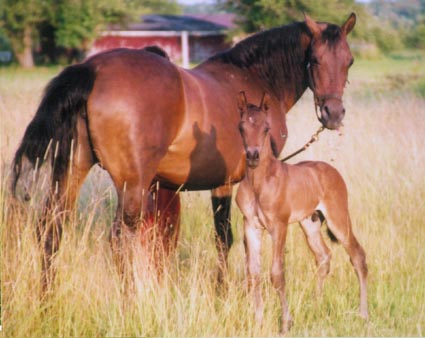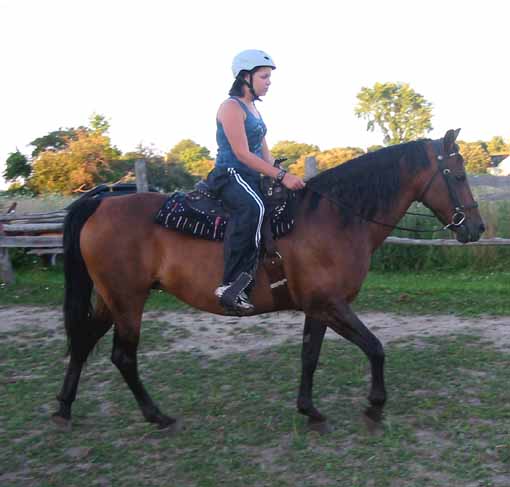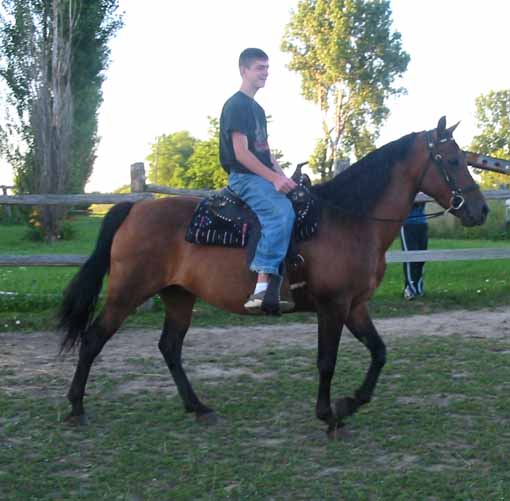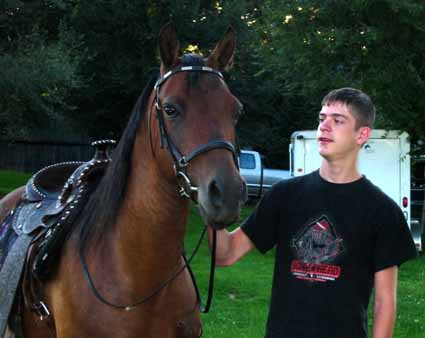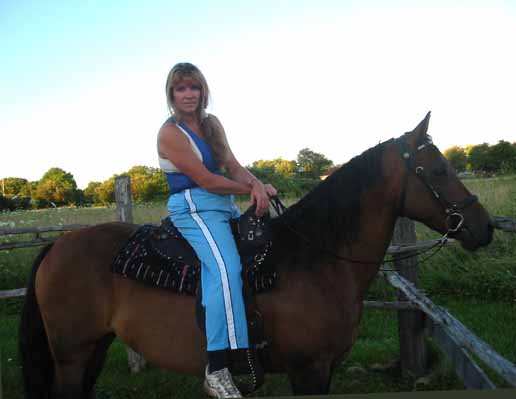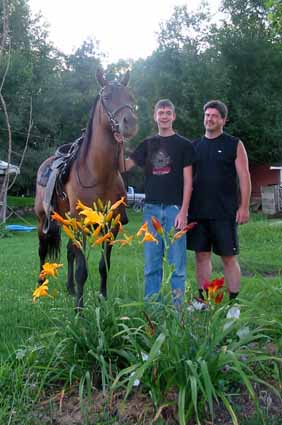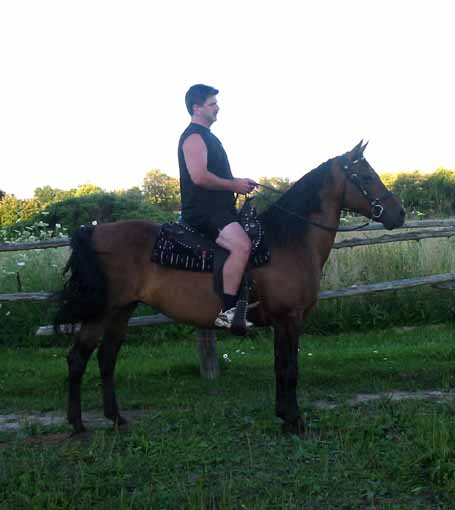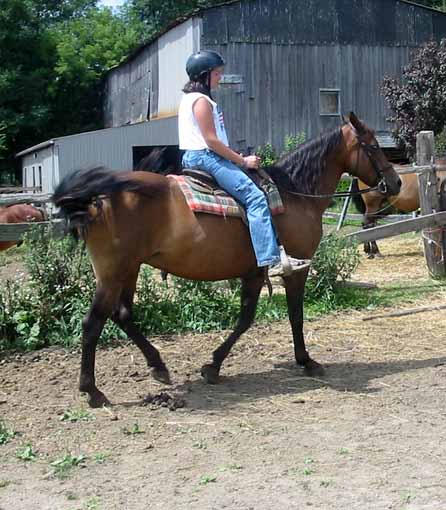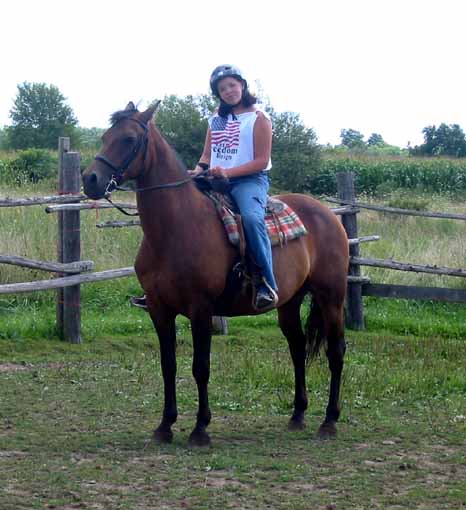 ---
Jamie's Sire, Whit Akers Sensation

---
Jamie's Dam, Shaker's Rita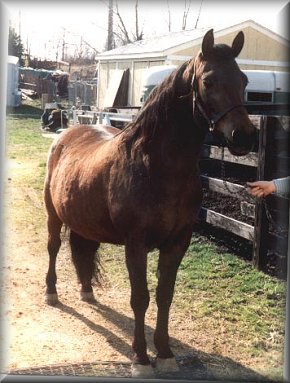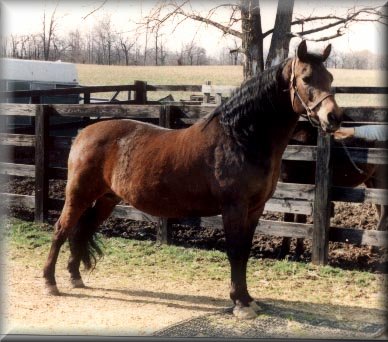 ---
Pedigree for
RHB Gemini

AMHR # 0127006

Sire
Whitaker's Sensation

Sire
Troutbrook Playboy
Sire
Waseeka's Nocturne
Sire
Starfire
Dam
Upwey Benn Quietude
Dam
Mistress Merridawn
Sire
Lippitt Ethan Don
Dam
Choice Mistress
Dam
Shaker's Gaiety
Sire
Tas-Tee Firefly
Sire
O C R
Dam
Gayla
Dam
Ooakmoor Cadence
Sire
Orcland Dondarling
Dam
Lippitt Spearmint
Dam
Shaker's Rita


Sire
Troutbrook Playboy
Sire
Waseeka's Nocturne
Sire
Starfire
Dam
Upwey Benn Quietude
Dam
Mistress Merridawn
Sire
Lippitt Ethan Don
Dam
Choice Mistress
Dam
Ookmoor Cadence
Sire
Orcland Dondarling
Sire
Ulendon
Dam
Anna Darling
Dam
Lippitt Spearmint
Sire
Lippitt Rob Roy
Dam
Lippitt Samantha

This pedigree page was built for free at the SitStay GoOut Store

___________________________________________________
---
Copyrighted 1999 by Anne Wyland ~ Web page designed by Anne Wyland ~ Created in IE Frontpage