Proudly Presenting...

Con-Pelled To Dance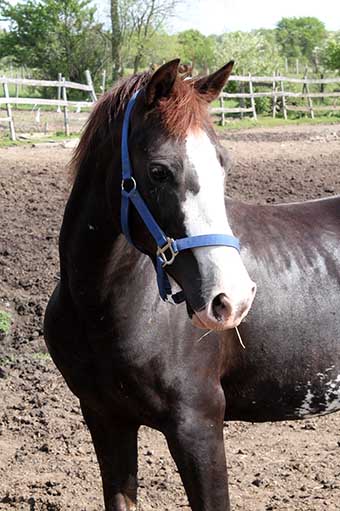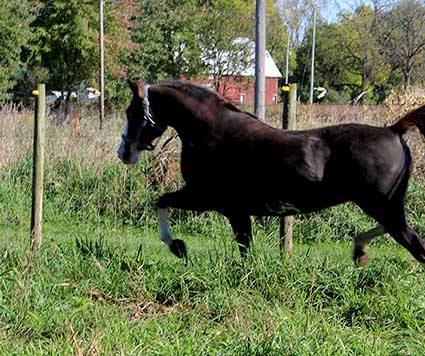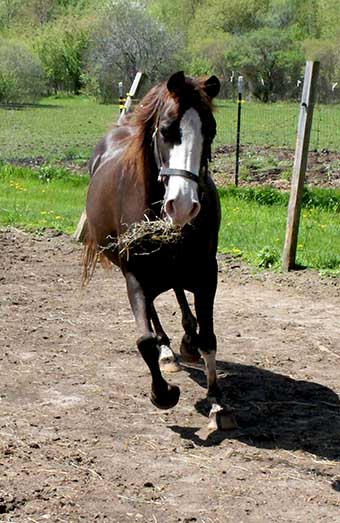 When I agreed to take Lily in, I didn't know much about her --- nothing more than a couple of photos, and the need to get her well-placed as soon as possible. Lily came from a high profile rescue in NY. It took seven long years for the courts to finally rule in defense of the horses, and they were finally free to go on to good homes and be free of their former owner. For 9 of Lily's 10 years of life, other than the few months that the SPCA had possession of her, she was confined to a stall, no turnout what so ever.

That all changed the day she arrived at Ancan Morgans, February 22, 2016. She has been outdoors every day and she is thriving in the freedom!

In the spring of 2017, Lily blessed us with the birth of her beautiful, fancy, red-headed, daughter, Ancan Riverdance. This filly was so lively and bold, she was nick-named our "firecracker". We are excited to see what the future holds for this incredible mare!

Lily has started her ground work towards a goal of making her a fun/safe trail riding horse. I have a suspicion she is going to end up one of those "confidence building" safe/sane horses when her training is complete.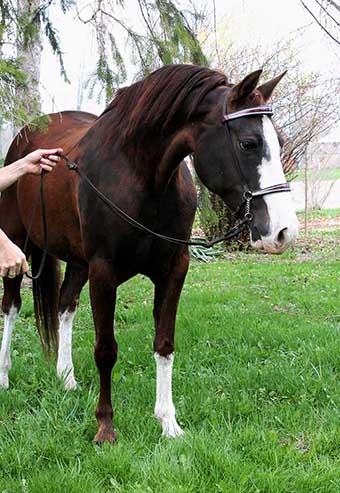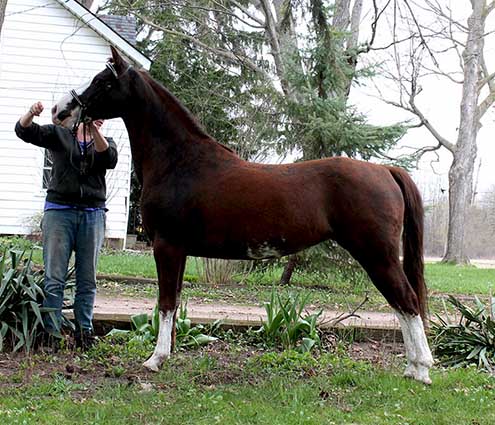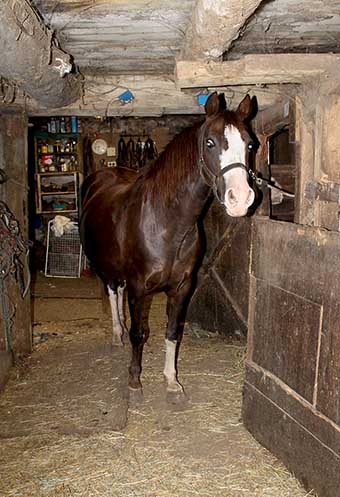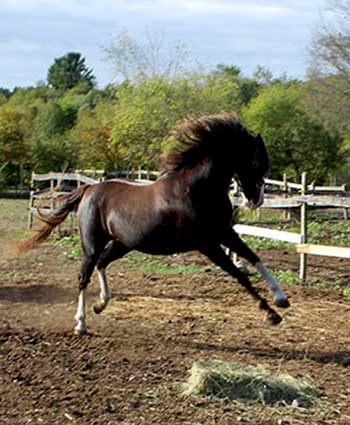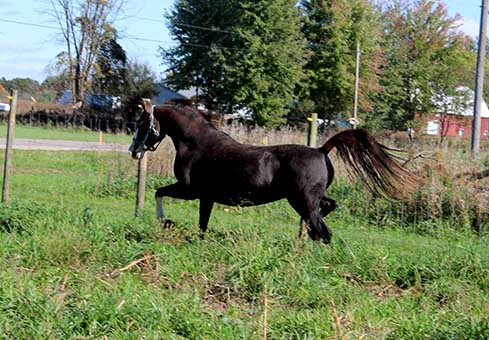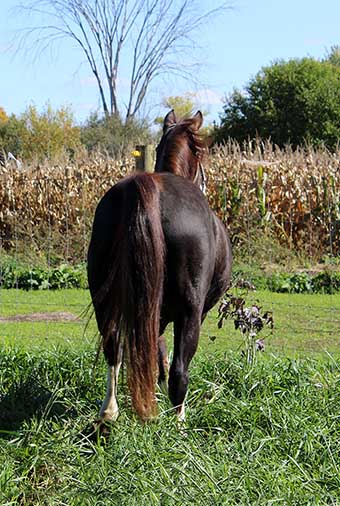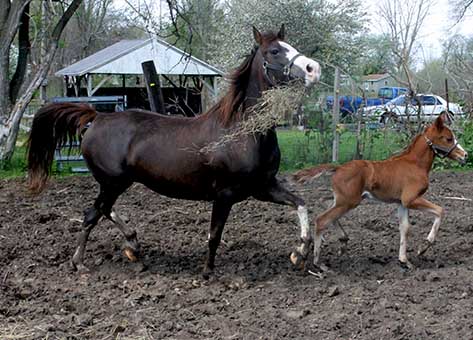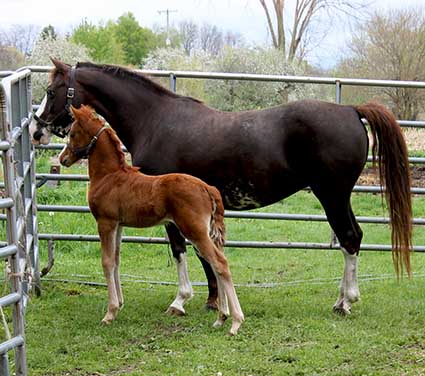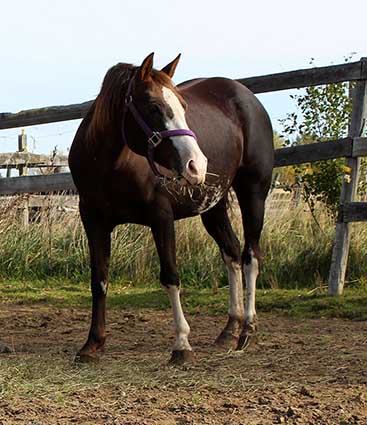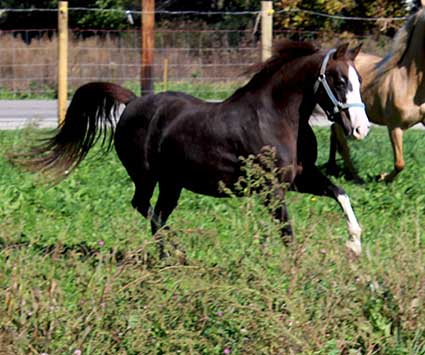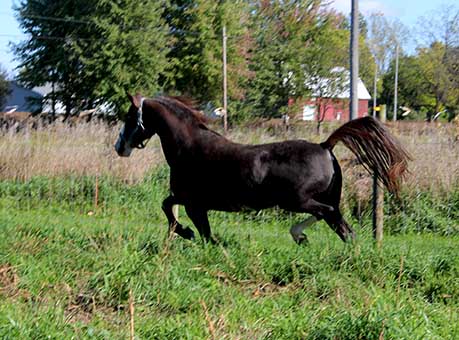 Lily's before and after picture.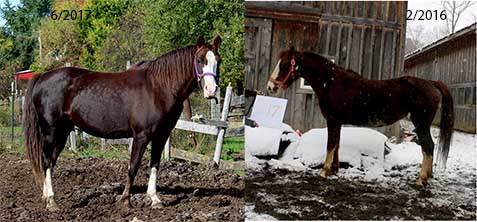 ~ ~ ~ ~ ~ ~ ~ ~ ~ ~ ~ ~ ~ ~ ~ ~ ~ ~ ~ ~ ~ ~ ~ ~ ~ ~ ~ ~ ~ ~ ~ ~ ~ ~ ~ ~ ~ ~

Sire
Menomin Flash Dancer

Sire
Noble Command

Dam
Lost River Sanfield

Dam
Tedwin Tiarra

Sire
Tedwin Topic

Dam
Waseeka's Tiz Me

Sire
Cordovan

Sire
Corisham

Dam
Reata's Supreme

Dam
Berkhill Tiarra

Sire
Roman Conqueror

Dam
Vanderland Coquette

Sire
Waseeka's In Command

Sire
Waseeka's Nocturne

Dam
Miller's Adel

Dam
Deb's Little Bess

Sire
Green Mead's Adonis

Dam
Kane's Debonette

Sire
UVM Trophy

Sire
UVM Highlight

Dam
UVM Kris

Dam
UVM Tina

Dam
UVM Kathy

~ ~ ~ ~ ~ ~ ~ ~ ~ ~ ~ ~ ~ ~ ~ ~ ~ ~ ~ ~ ~ ~ ~ ~ ~

---
Sire, Menomin Flash Dancer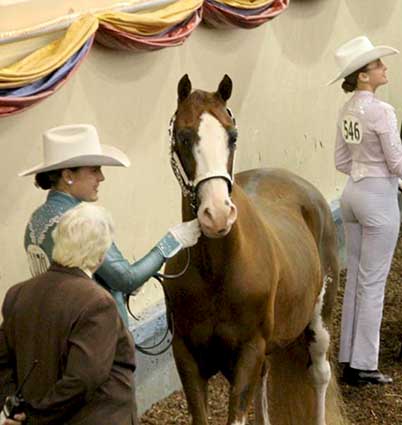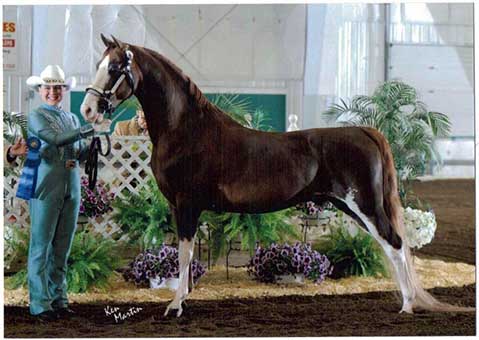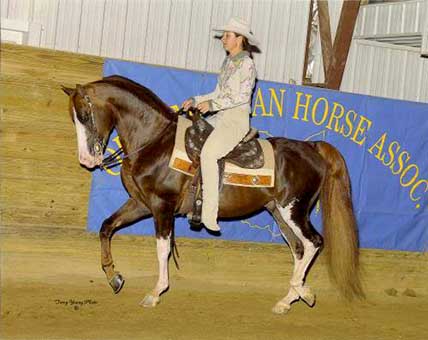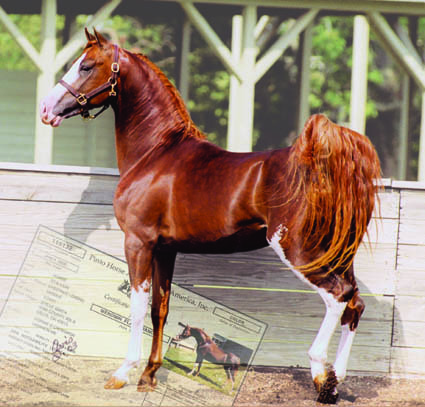 ---
Lily's Dam's sire, Wynne Commotion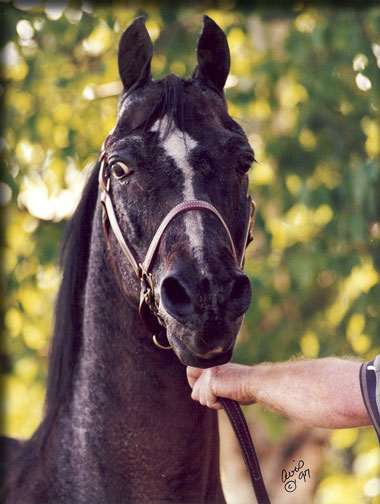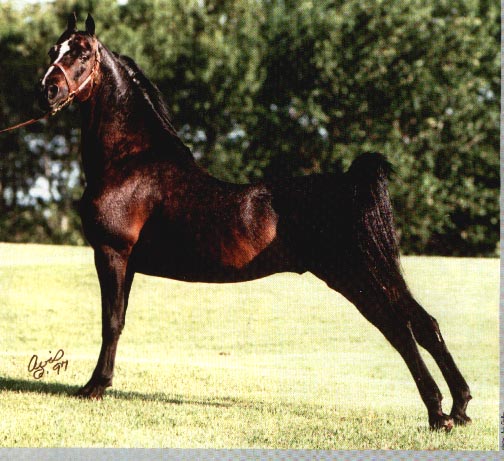 ---

Copyrighted 1999 by Anne Wyland ~ Web page designed by Anne Wyland