Second The Motion
"Mozie"
---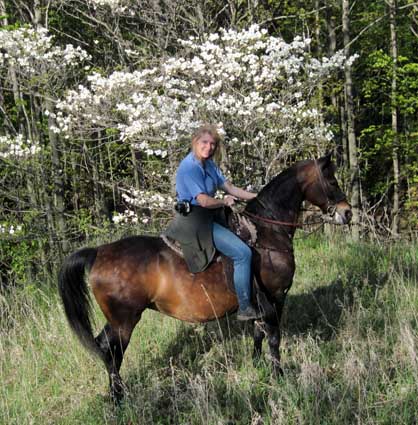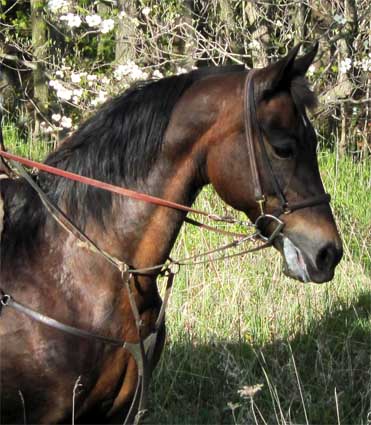 This beautiful daughter of Tedwin Topic has amassed an enviable collection of tri color ribbons as an In Hand Champion Mare.
Topic daughters are proving to the world to be invaluable as breeding stock, this wonderful mare has certainly proven that to us time and time again. She has the nicest foals! Some are western, some are english, some are hunters; all of those shown have won in hand. Many of her get are used by children, and many of the children have been inexperienced. She produces a sound mind, that is for sure. I am just so very pleased with how Mozie produces. She's also a lot of fun to take out for a trail ride and she drives as well. Mozie has never worn a shoe since being here - so all these photos show her natural ability.
She is in foal to Ancan Pep Talk for a pring/2013 foal - that will be stunning!! Chance of color? Bay or buckskin, only. Mozie is homozygous for black points and won't have a chestnut.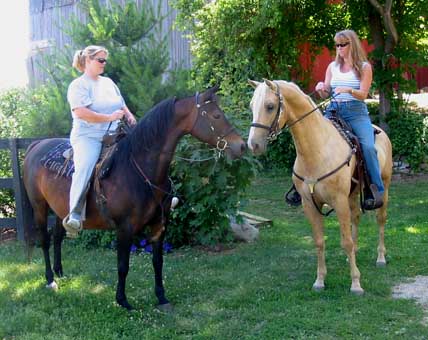 Mozie is a more spirited mount, and maybe not for timid rider. While she is mannerly and would never rear, buck, or bolt, she is up in the bridle and likes to walk-out, trot, and will jig/prance sometimes. She loads, hauls, clips, stands for hose baths, fly spraying, vet and farrier. On the trail, she goes through/over anything she is pointed at. She is one of my most fun trail horses. She has always been healthy and sound, no scars, surgeries, sickness, or lameness. Breeds/settles/carries/delivers/mothers without a hitch.
She is an alpha in the herd, and doesn't like to be stalled for multiple days without turn-out. She is also prone to site reactions from the needle when being vaccinated, or for blood-draws. She will get a golf-ball size lump that can stay hard or ooze. I will not needle this horse and buyer will have to accept these conditions..
~ Inquiries Are Invited ~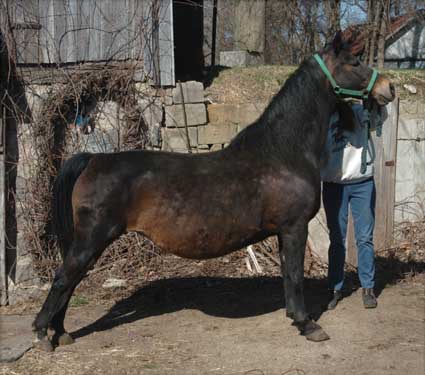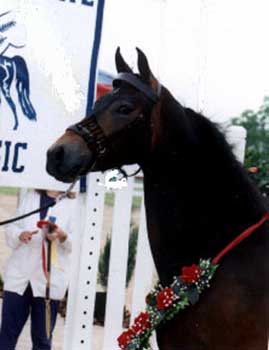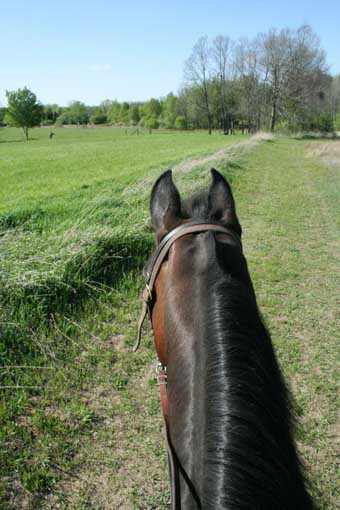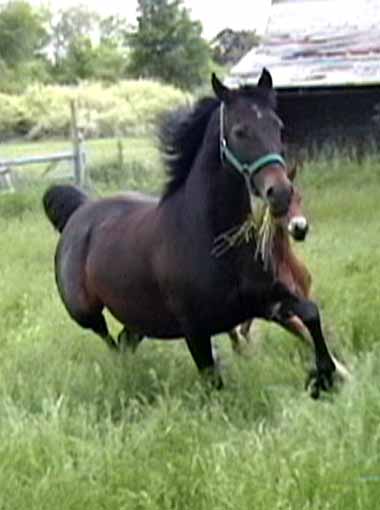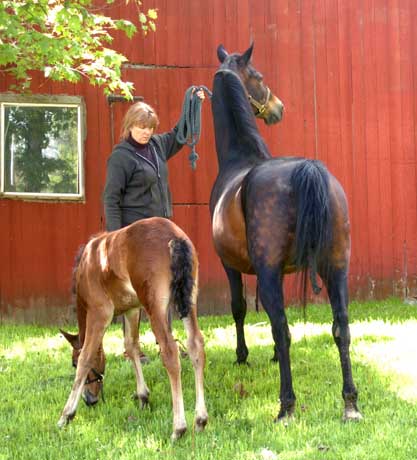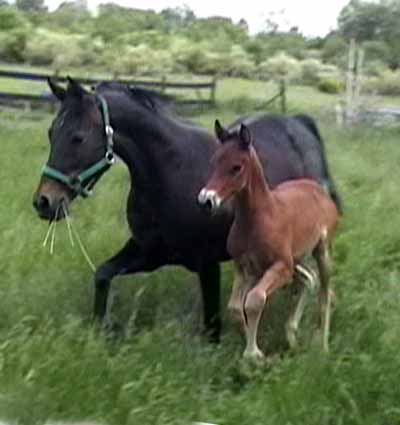 ---
More Photos of Mozie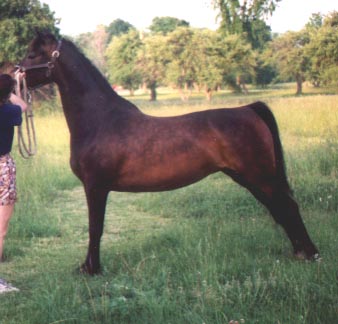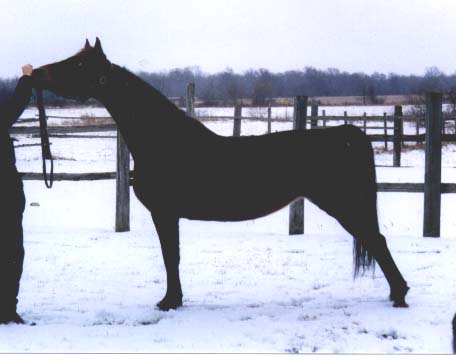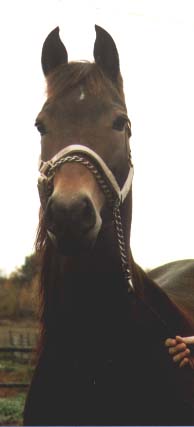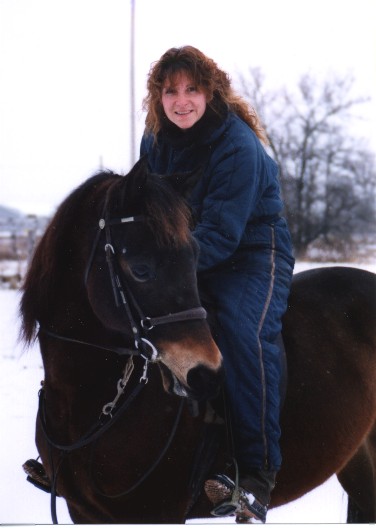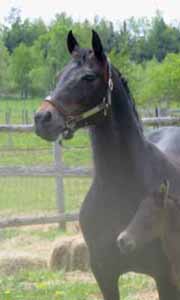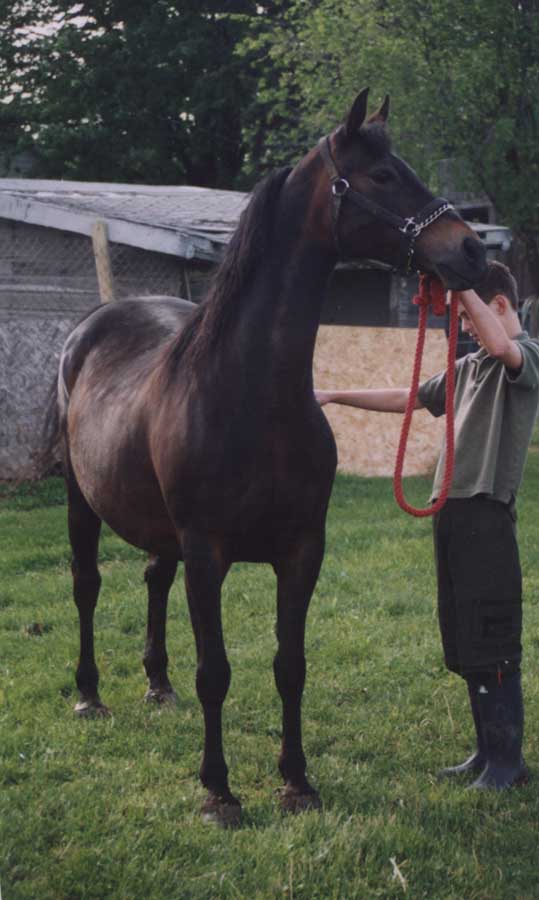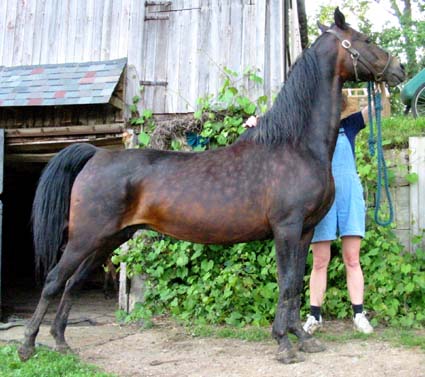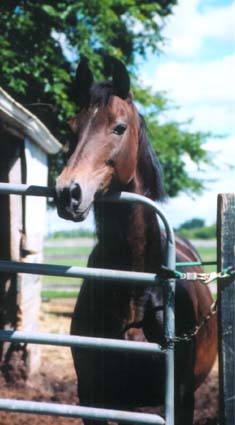 November, 2005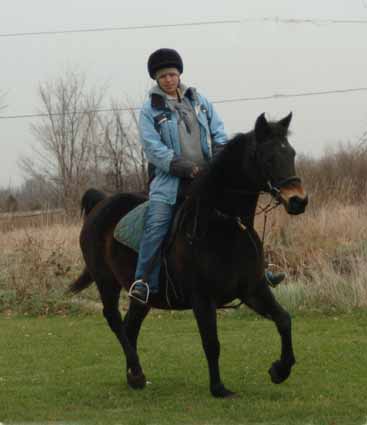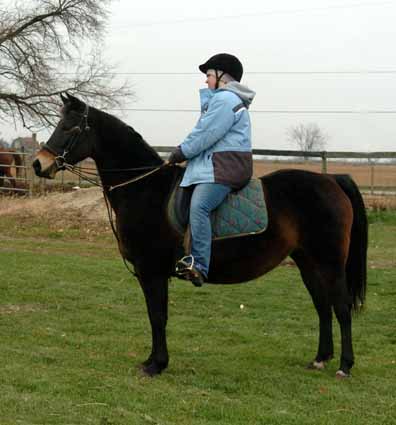 January/February, 2008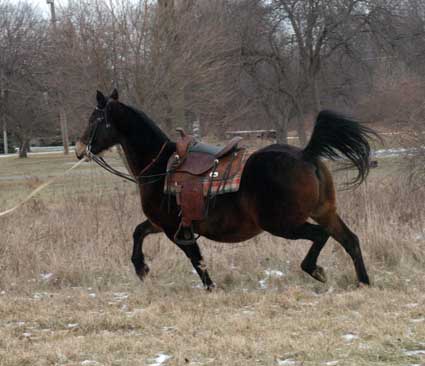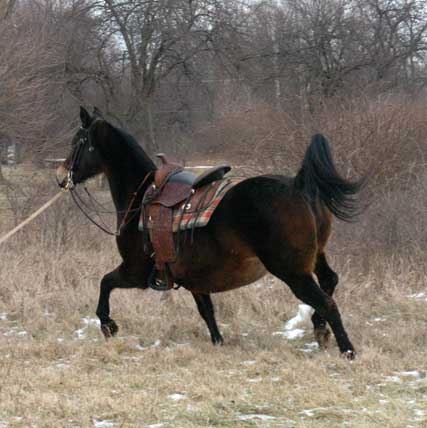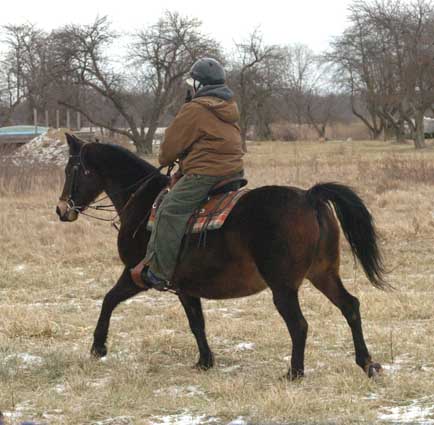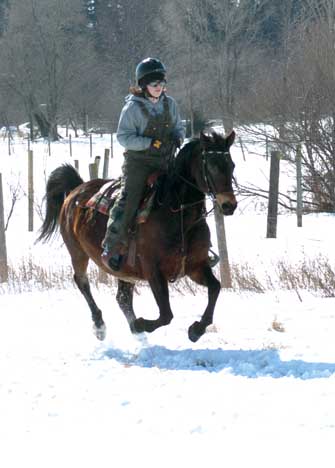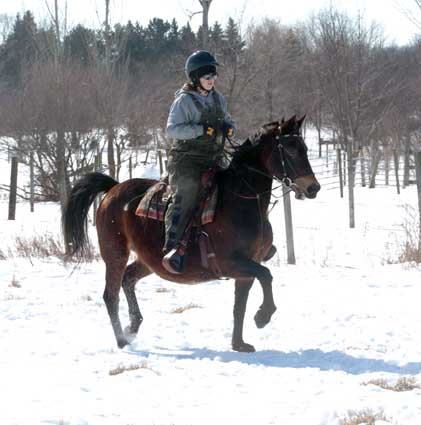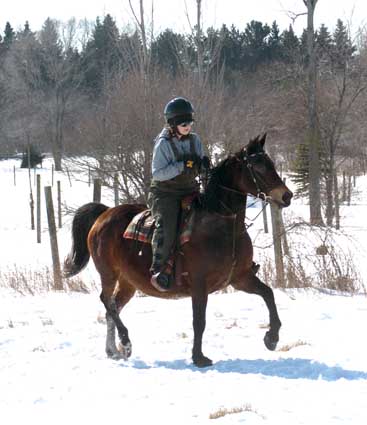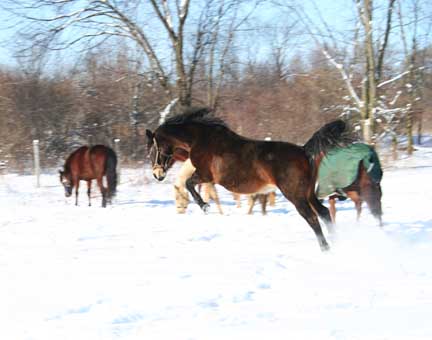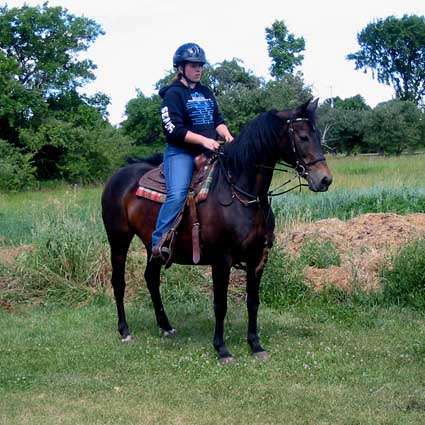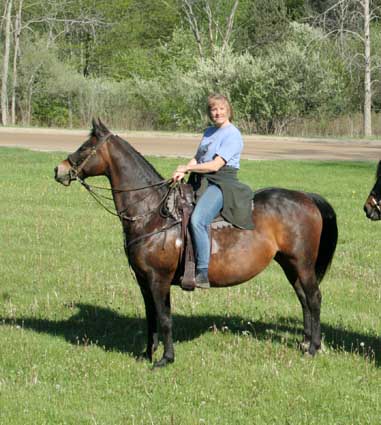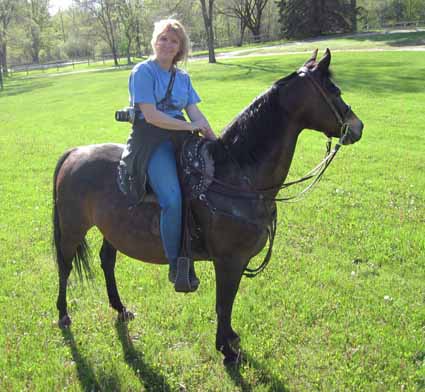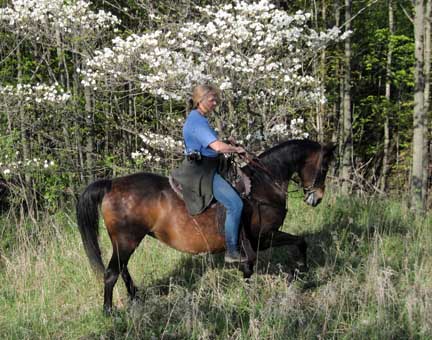 Shown below, carrying children and making them happy.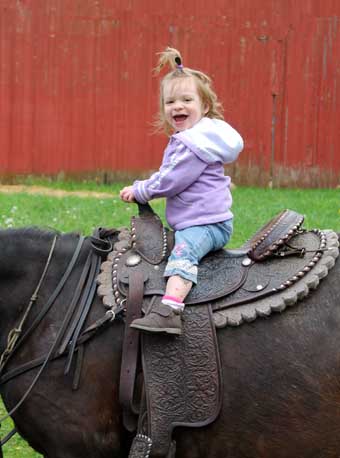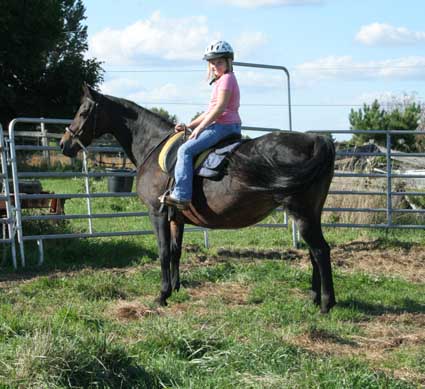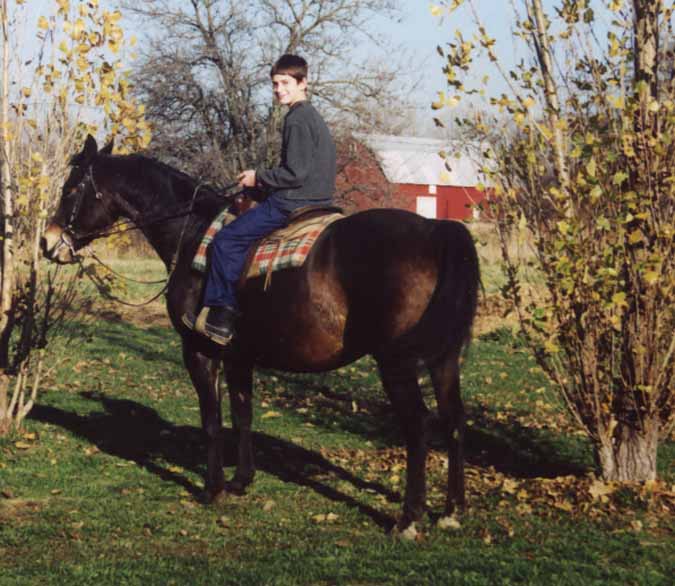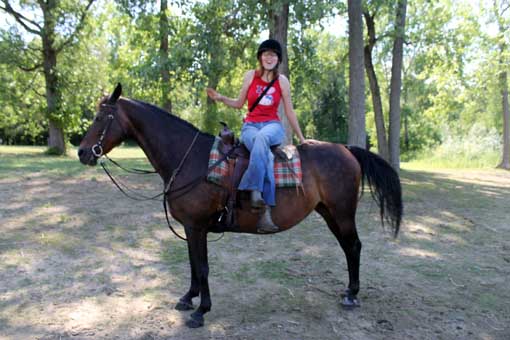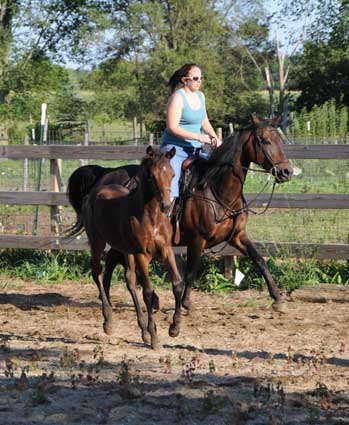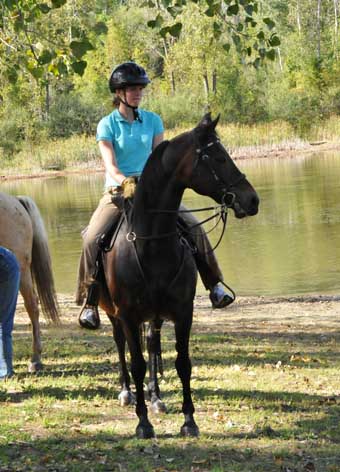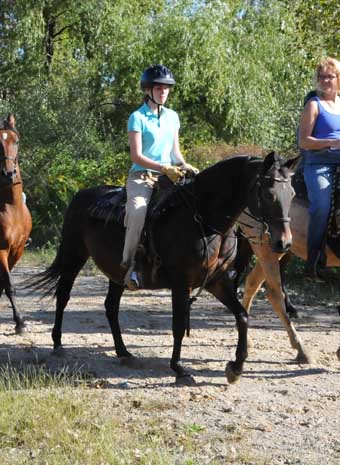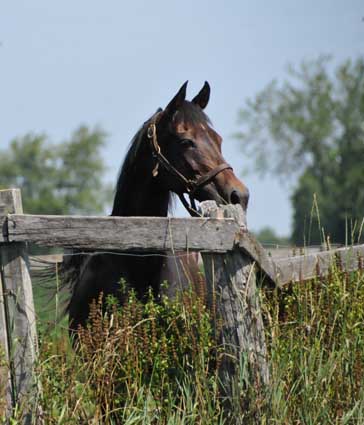 ---
Her Beautiful Sire:

Tedwin Topic
Pedigree for
Second The Motion

Sire
Tedwin Topic

Sire
Fiddler's Contender

Sire

 Red Pepper

Sire
Goldfield
Dam
Ambition

Dam
Donna Mae Pepper

Sire
Brown Pepper
Dam
Golden River Dona

Dam
Waseeka's Cajun Queen

Sire
Waseeka's Nocturne

Sire
Starfire
Dam
Upwey Benn Quietude
Dam
Corrine
Sire
Congo
Dam
Cynthia

Dam
Second Line

Sire
Saralin's Commandant

Sire
Waseeka's In Command

Sire
Waseeka's Nocturne
Dam
Miller's Adel

Dam
Black River Nely Bly

Sire
Orcland Leader
Dam
Lovely Melody

Dam
Cedar's Custom Maid

Sire
Paramount Ambassador
Sire
Upwey Ben Don
Dam
Betty Ross

Dam
Green Mead's Nose Gay

Sire
WindCrest Ben Davis
Dam
Green Mead's Belle
This pedigree page was built for free at the SitStay GoOut Store
---
Click Here To See Mozie's Foals
---
Copyrighted 1999 by Anne Wyland ~ Web page designed by Anne Wyland ~ Created in IE Frontpage