Presenting...
Ancan True Colors
(Fiddler's Blackriver x Aquila's Miss Bee Haven)
"Blitz"
View 10 minute video of Blitz and his get at:
http://www.youtube.com/user/AncanMorgans#p/a/u/0/EDC2egUE_Tg
An In Hand Grand Champion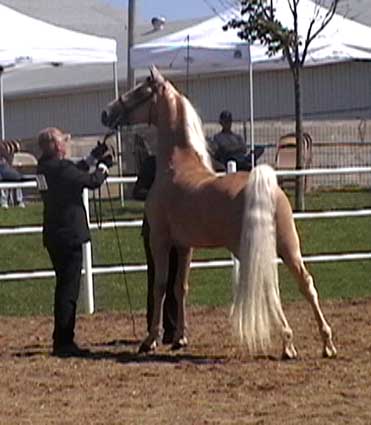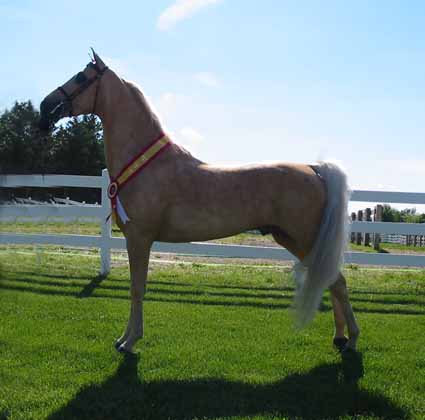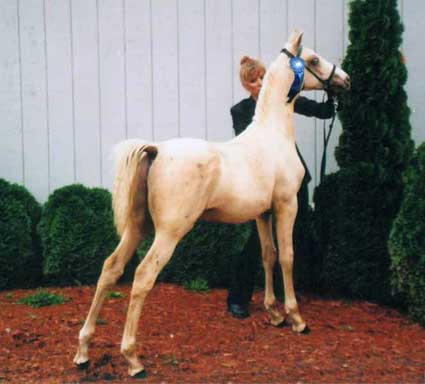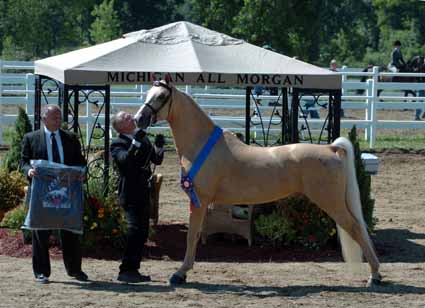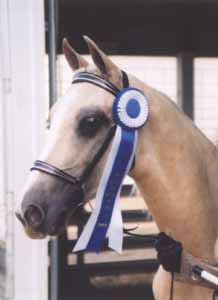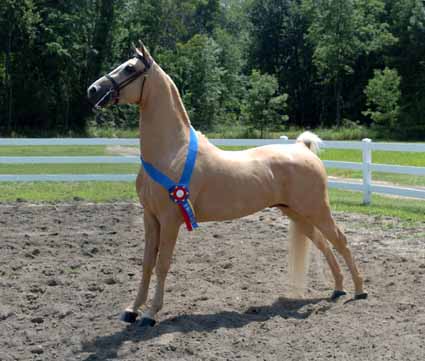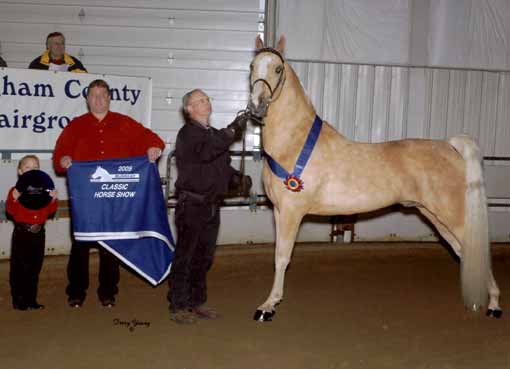 ~ ~ ~ ~ ~ ~ ~ ~ ~ ~ ~ ~ ~ ~ ~ ~ ~ ~ ~ ~
A Performance Winner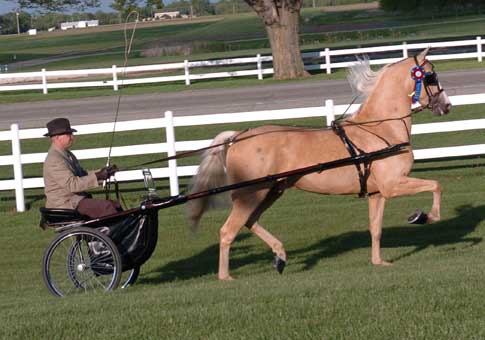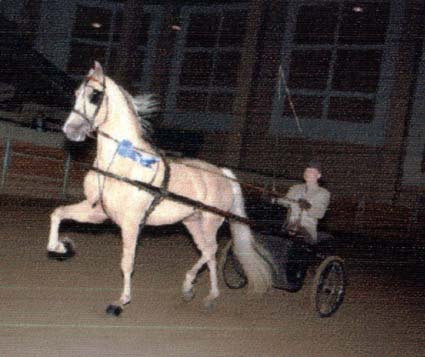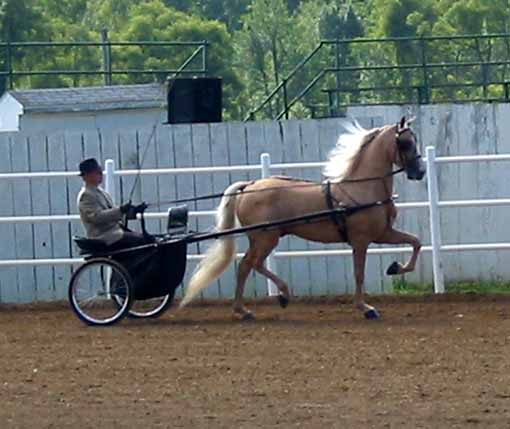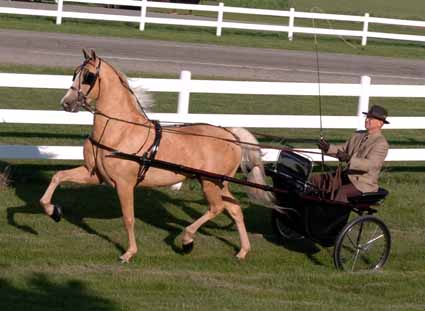 At home and barefoot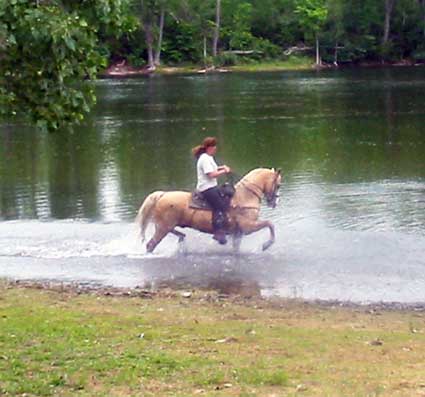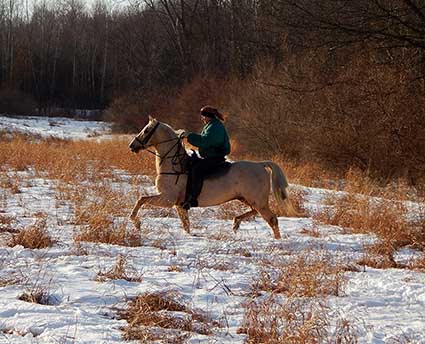 ~ ~ ~ ~ ~ ~ ~ ~ ~ ~ ~ ~ ~ ~ ~ ~ ~ ~ ~ ~
A Fun & Safe Trail Horse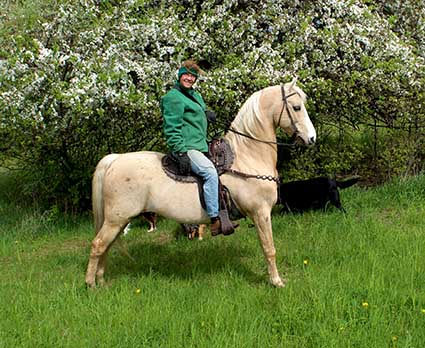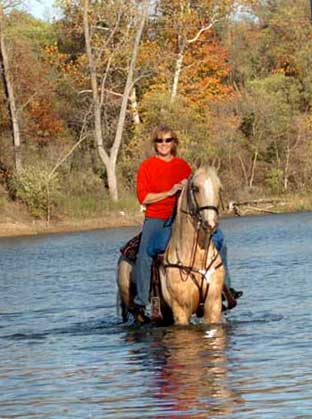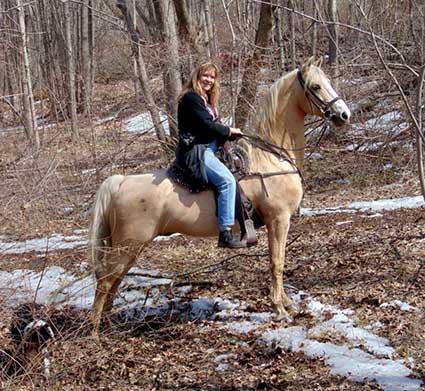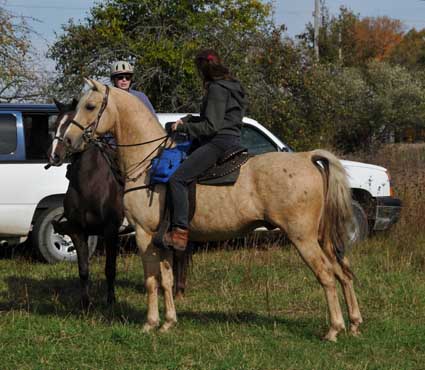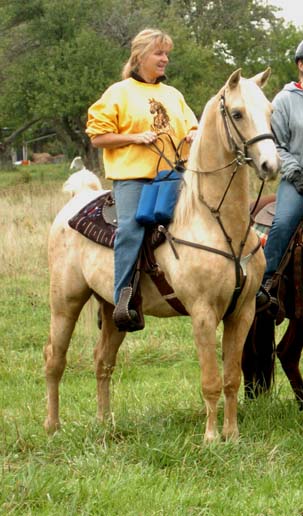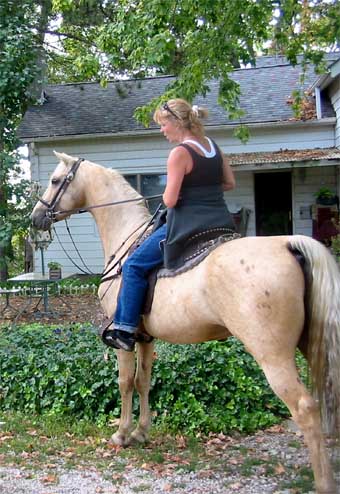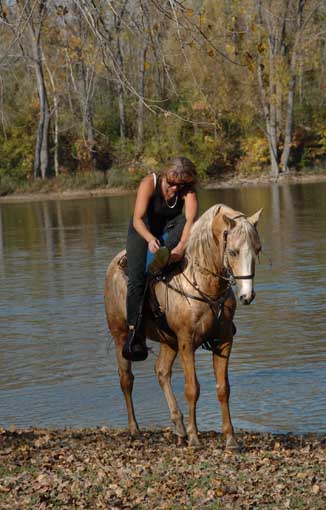 ~ ~ ~ ~ ~ ~ ~ ~ ~ ~ ~ ~ ~ ~ ~ ~ ~ ~ ~ ~
A Kind & Faithful Companion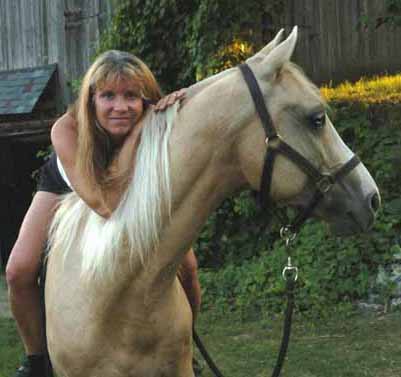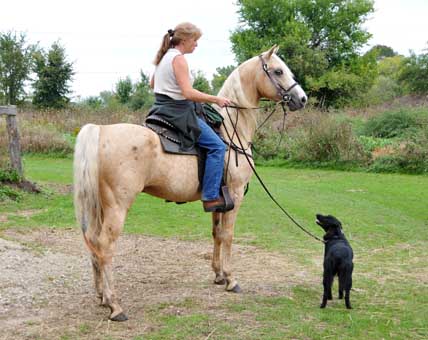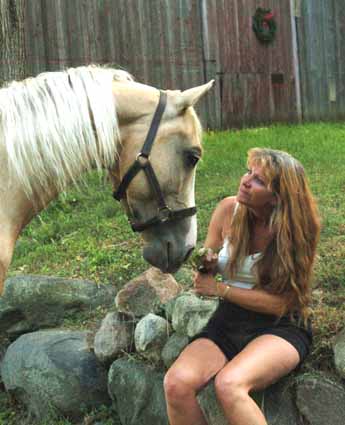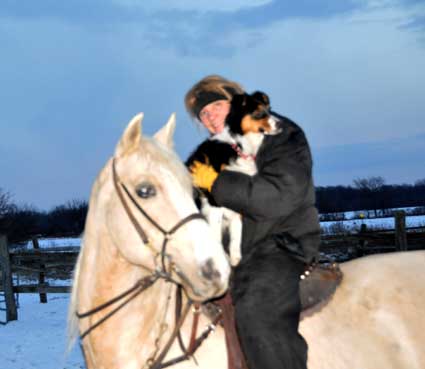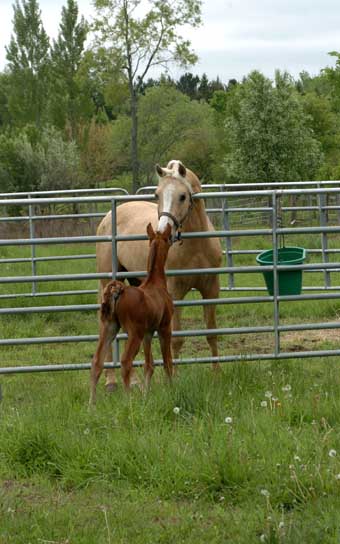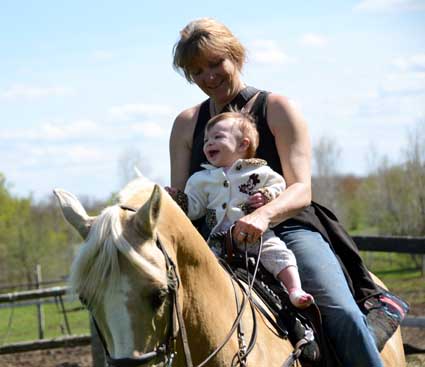 ~ ~ ~ ~ ~ ~ ~ ~ ~ ~ ~ ~ ~ ~ ~ ~ ~ ~ ~ ~
A Proven Producer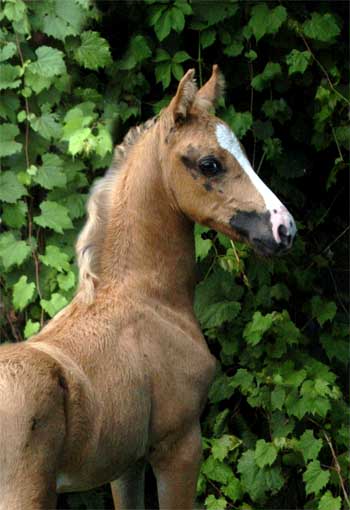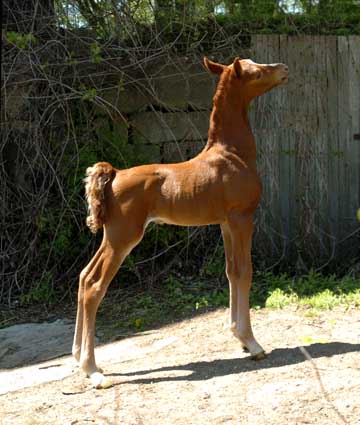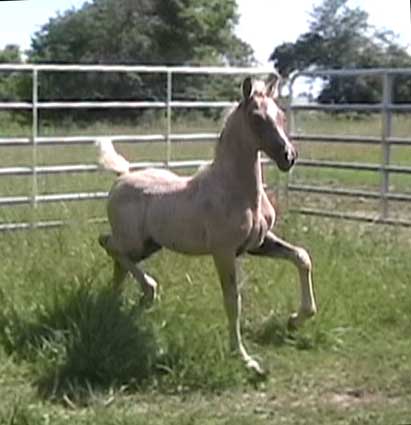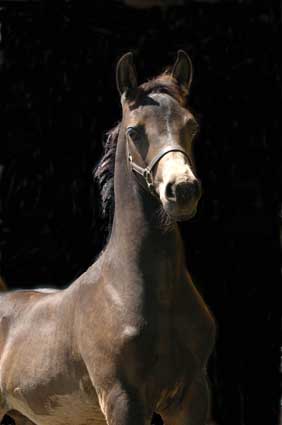 Click Here To See More Of Blitz's Foals
~ ~ ~ ~ ~ ~ ~ ~ ~ ~ ~ ~ ~ ~ ~ ~ ~ ~ ~ ~
This beautiful Morgan created 57 Morgans between the years of 2005-2017, 48% of those were mares, and 82% were some form of dilute color, smoky-black, buckskin, palomino, creamello. 82% for a single dilute stallion was impressive, but so was everything about this breeding stallion.

His disposition was always kind to his handlers. When I brought him home from his last show, we didn't know it then - but he was to become me favorite trail horse. He was outstanding on a ride, often ponying a timid or fearful new horse - showing them it was okay and there was nothing to fear. He even took a large group of 4H'ers out on a trail ride --- and no one even knew he was a stallion. He was reliable about going through or over what ever he was pointed at and we banked hundreds of miles together.

One of my favorite photos (and stories) was of a 12 year old girl, a horse-lover, but really no skill at handling a stallion - much less posing one for a photo. She was leading Blitz out to turnout for the morning - and I asked her to stop and set him up for a picture. I can still see her peeking out at me from beneath his high head with a look of bewilderment on her face. She told me she had never posed a Morgan before.
I said: "Tell him to "square up" in back, then ask him to come up."
As the words left my lips - Blitz heard me, stood up, and posed for this picture.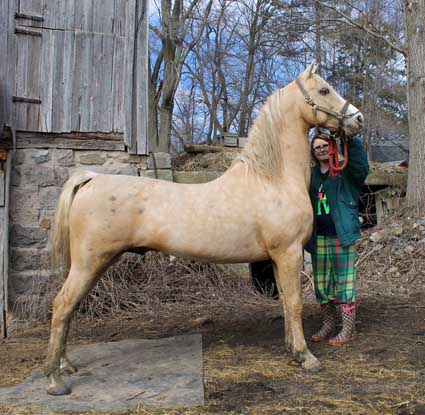 He consistently passed that wonderful disposition and willingness to please on to his offspring. They would spoil people for life because they thought this was how all horses were; kind, smart, and willing ~and smooth at the trot, too!

There were many reasons that I castrated him in the fall of 2016. Most, for his own welfare and peace of mind. He fretted and worried so during the breeding season. It was hard on him. He'd drop weight, and pace himself into a lather at times if the mares disappeared in the back pasture. It was truly the kindest "cut" I could do for him.

His show days, and likely trail riding days are all behind him now. He sustained a ligament injury in the pasture in the spring of 2018 and he hasn't healed yet. He's brilliant, and has figured out how to comfortably maneuver and he does very well know. He often lopes and plays in the months of solid footing. He is definitely pasture sound. It's been a little sad to see him be grounded. Almost like an eagle with it's wings clipped. His spirit is strong, and if he has any choice in the matter, in the words of the Terminator: I'll be back!

Blitz will live out his days here at Ancan.
He has truly been a once in a lifetime horse; a fantasy horse come true.
_________________________________________________
View 10 minute video of Blitz and his get at:
http://www.youtube.com/watch?v=EDC2egUE_Tg
More pictures of Ancan True Colors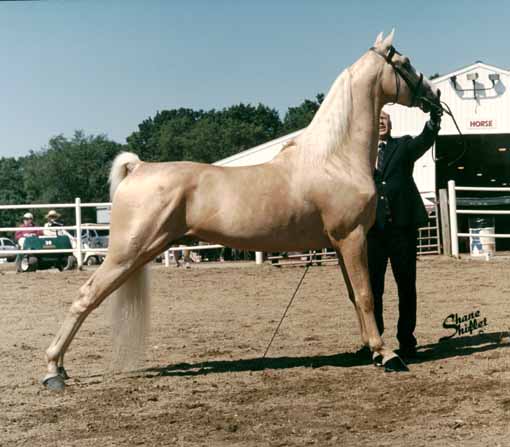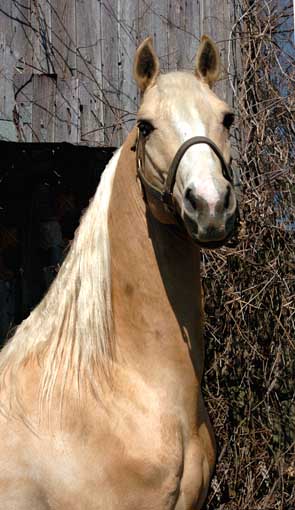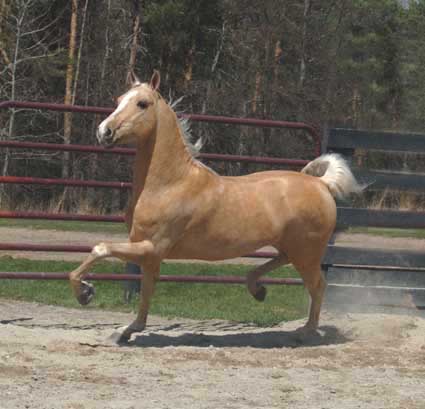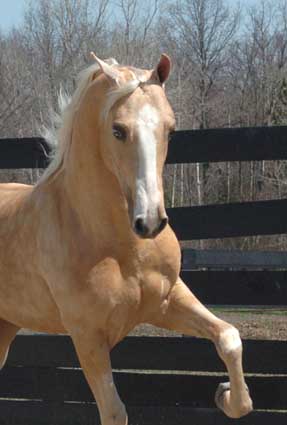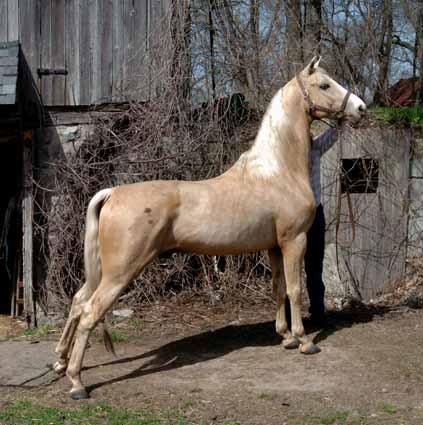 ---
Below, Blitz As A Weanling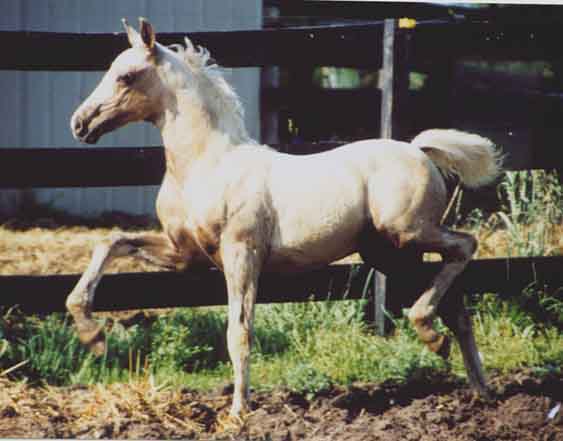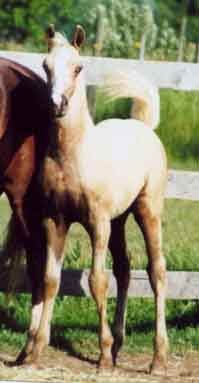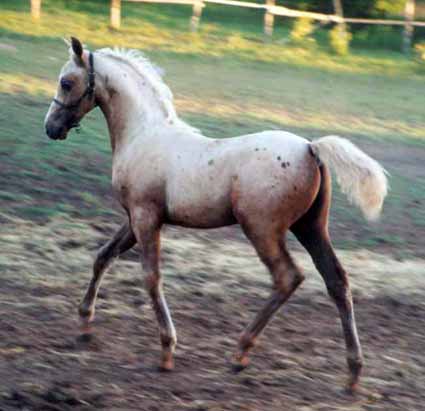 ~ Shown below, February, 2005; 3 years old~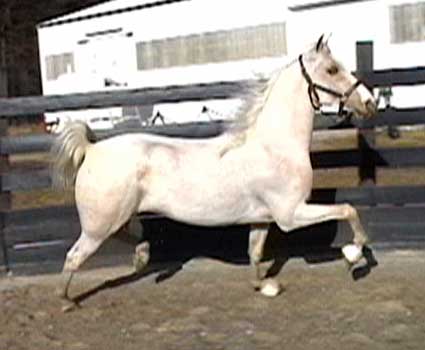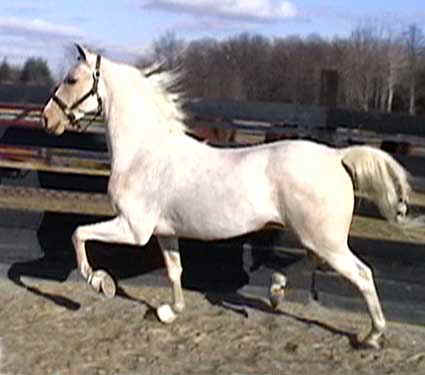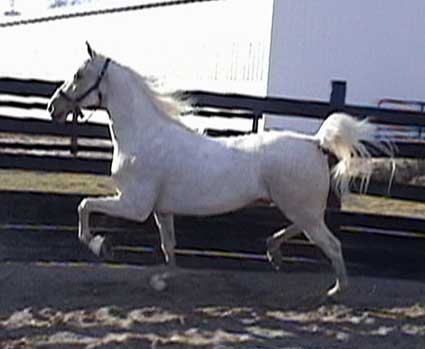 April, 2005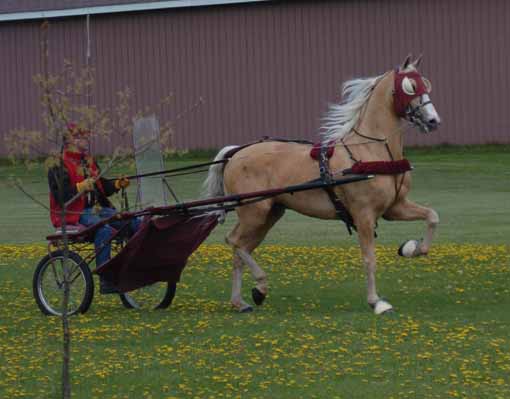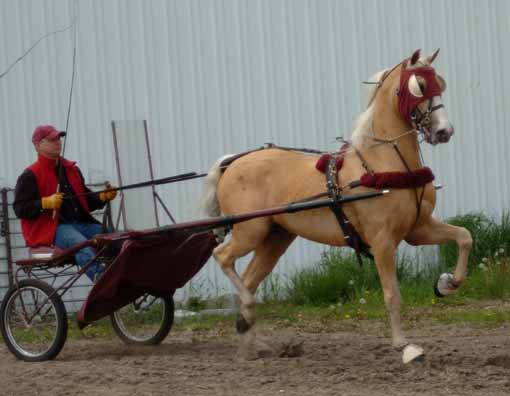 Retired from the show rings, shown immediately below at five years old, 2007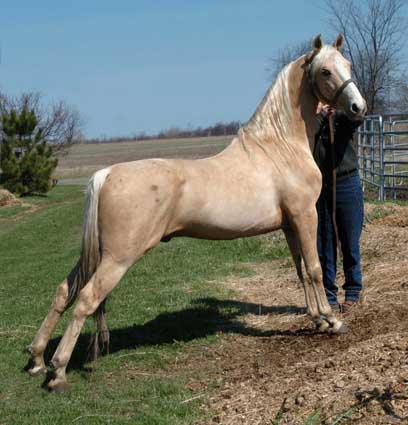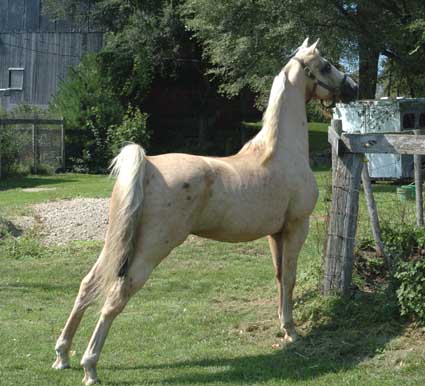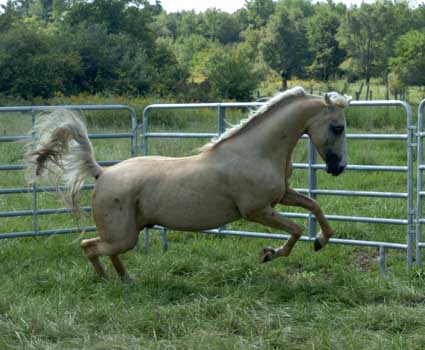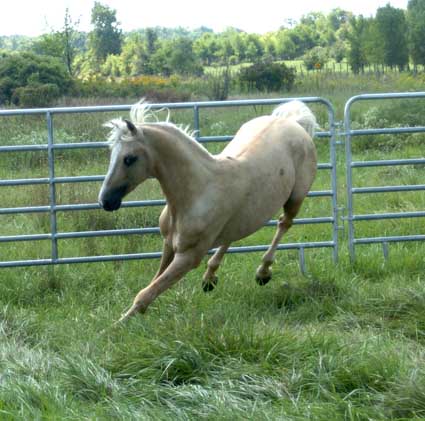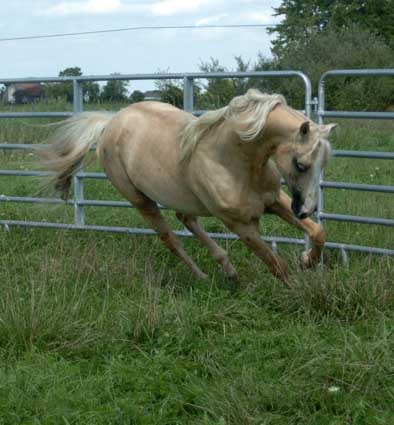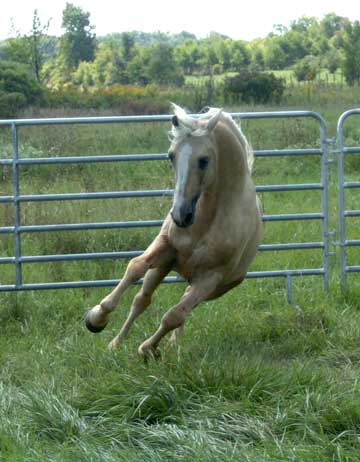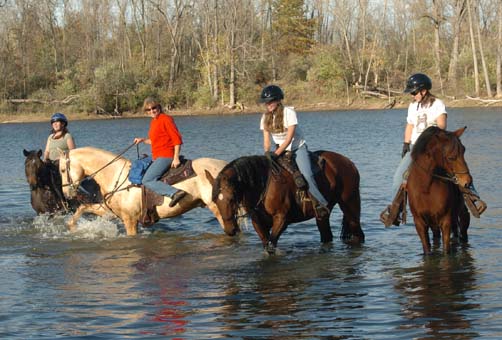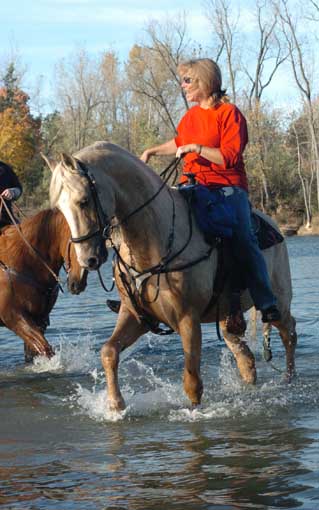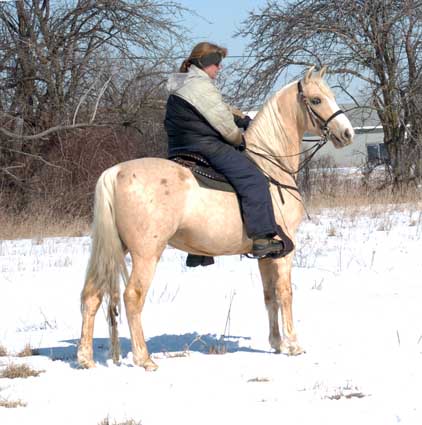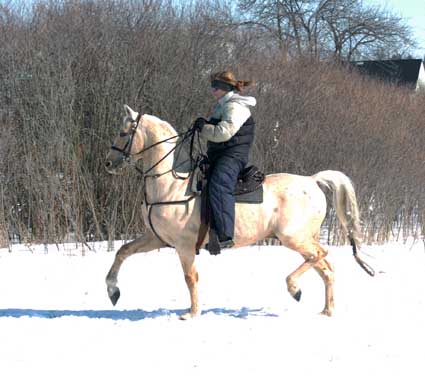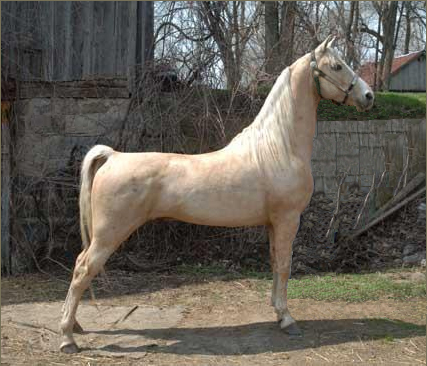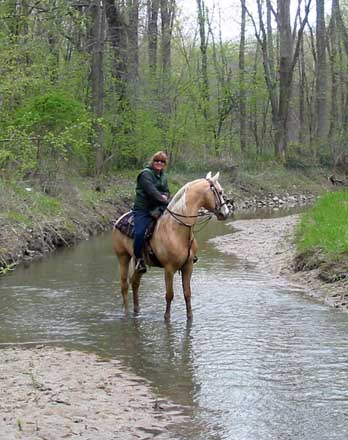 Shown immediately below at seven years old, 2009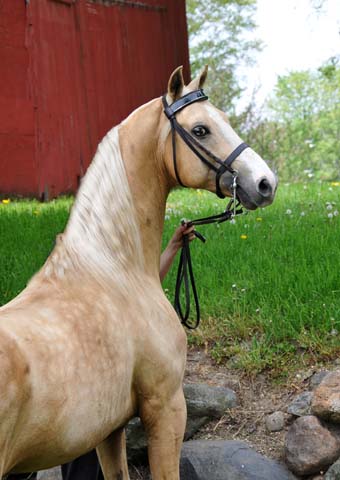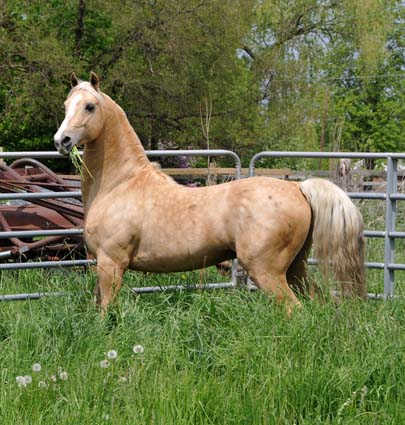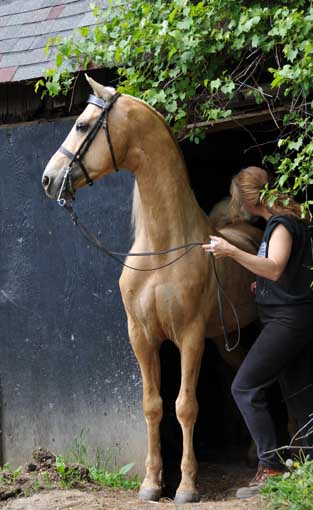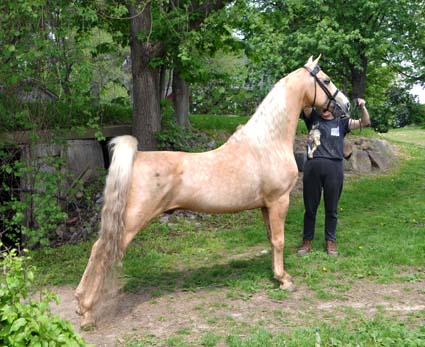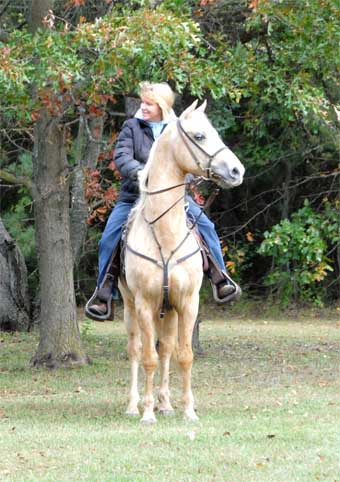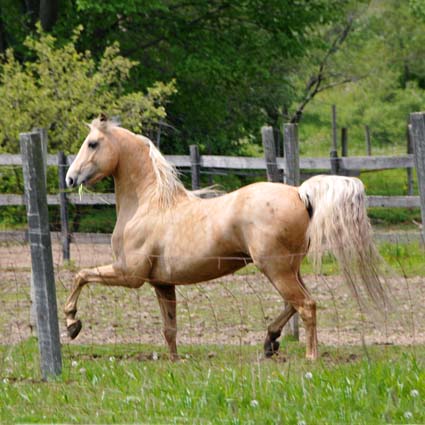 Shown below from 2010-Present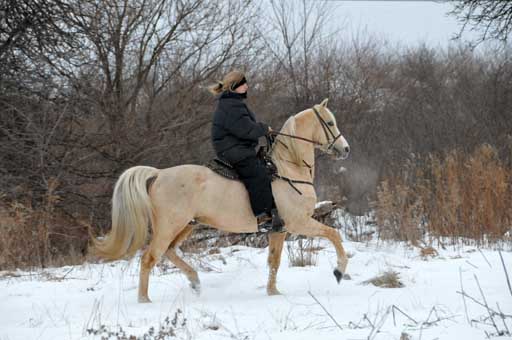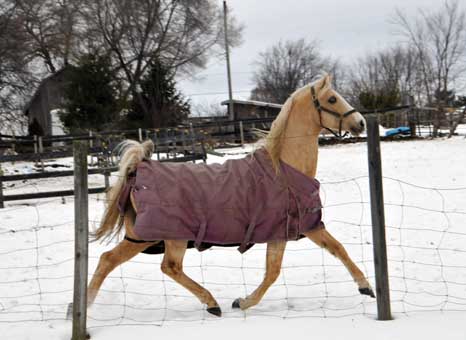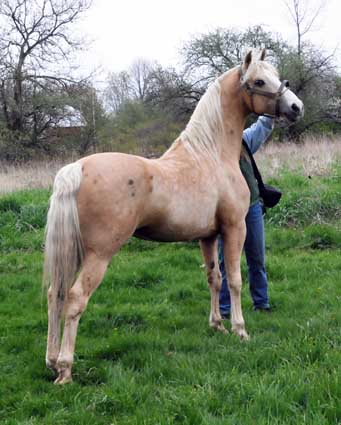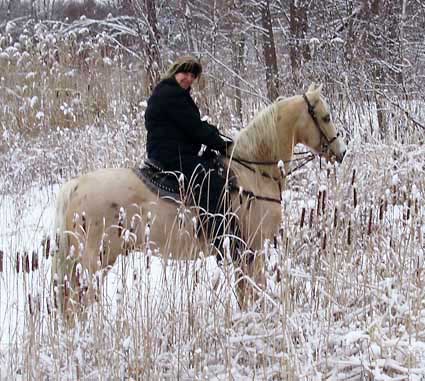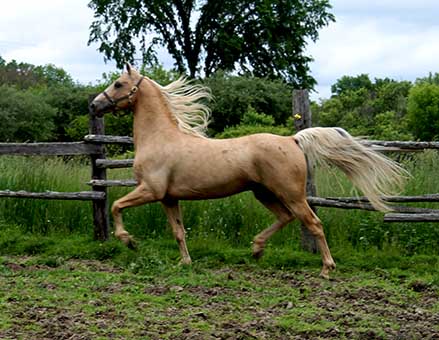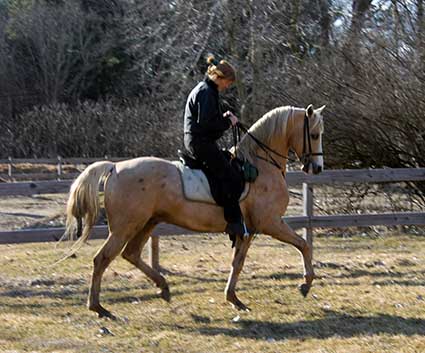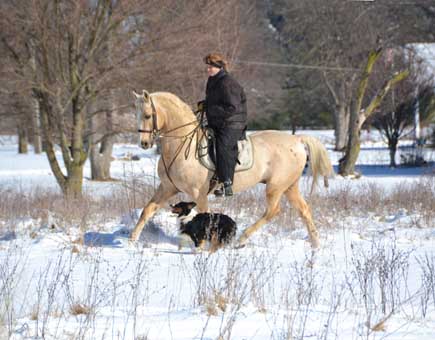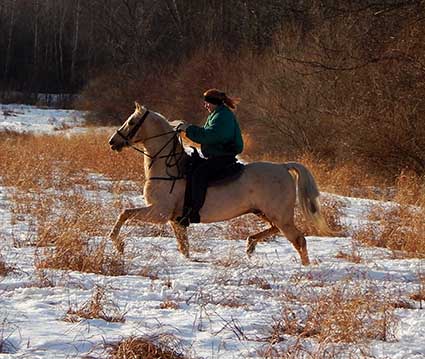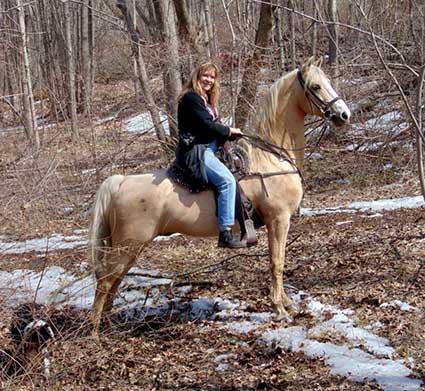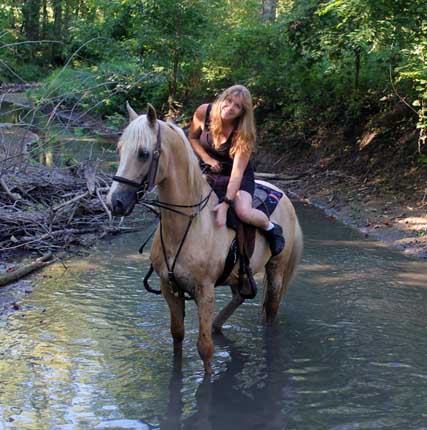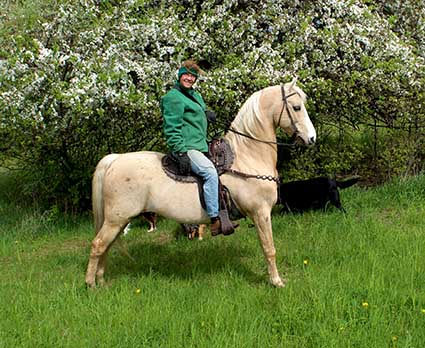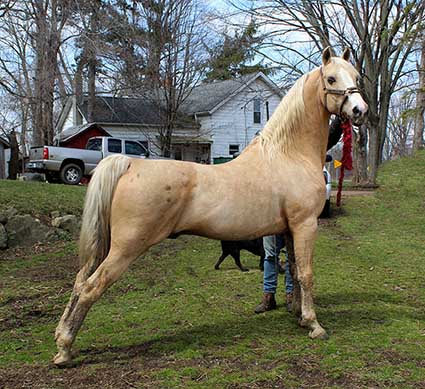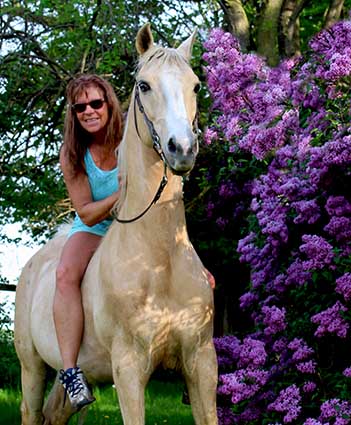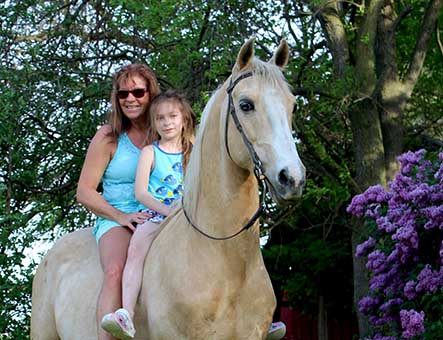 From years of trail riding past this family of horses, Blitz developed friendships with them. He would always stop and wait from them to run out from the barn so they could greet one another. He especially liked an old black pony, Lightning.

Since his injury, he hasn't been back to see his friends. The horses still run out to the fence line to greet horses and riders as we ride past, but our snarky mares are not what they are hoping to see, it's Blitzen they are looking for.

So, in the summer of 2021, with Blitz moving so much better (but still not able to carry a rider), I decided to pony him out for a visit with his old friends. They all probably wondered if the other was still around as it had been so many years since they saw each other.

The reunion was delightful! Blitz was overjoyed to see his old friends, as they were him. They love to turn and gallop off as we ride away towards the woods. That would have been too long a ride for Blitz. They didn't know that, so they still departed the same, old, familiar way; by galloping away, tails flagged. You can see Blitz below, watching them go. We will bring him back each summer for these reunions of friends.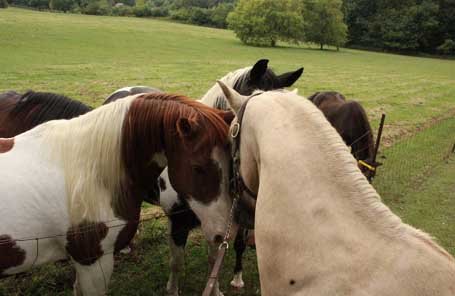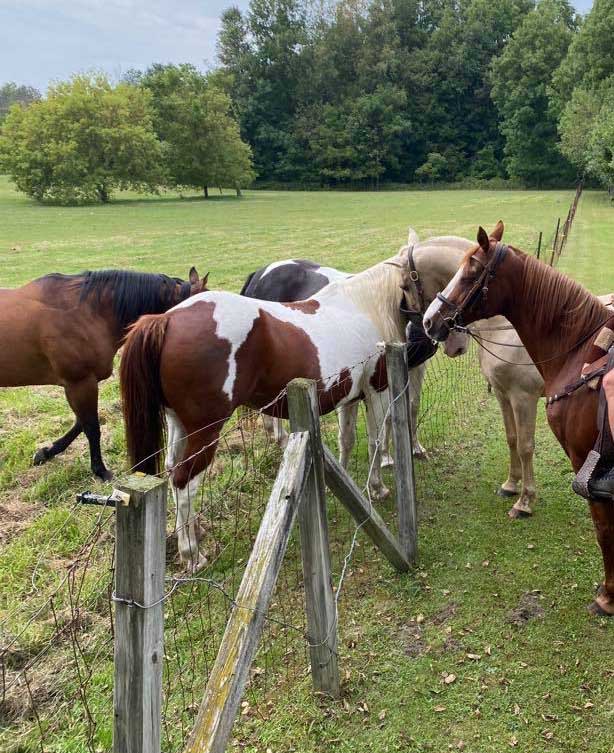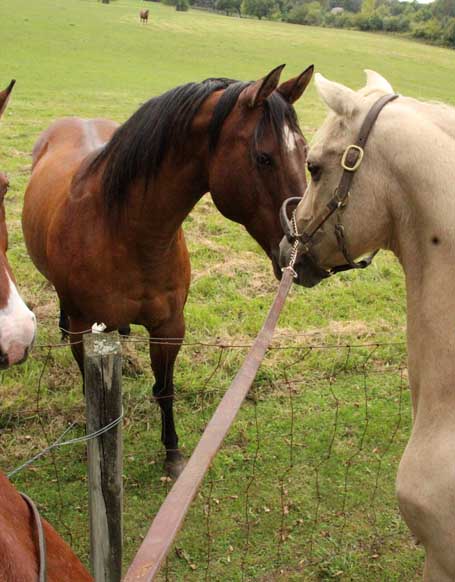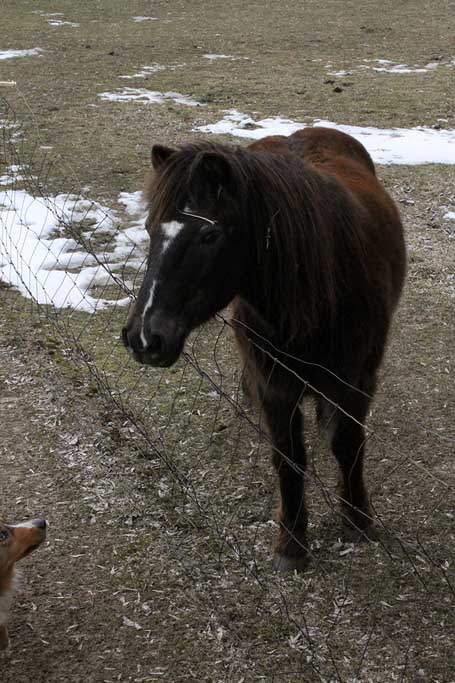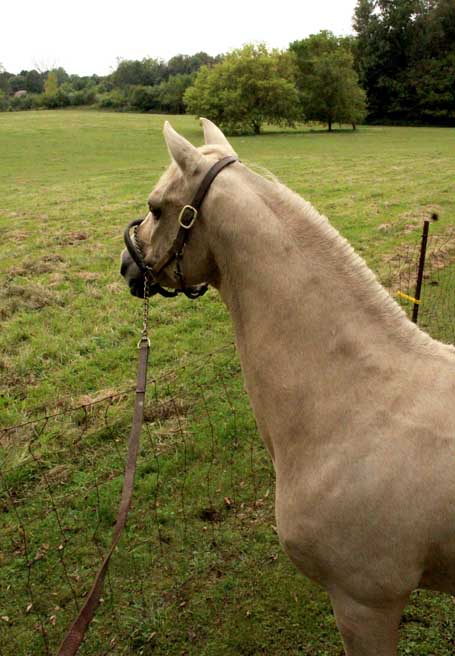 Ancan Morgans

would like to express our gratitude and appreciation to

Pierre Loiselle

PAL Morgan Service

Hemlock, Michigan, for the expert care and training he provided for Blitz as a three year old. Blitz is a better individual today as a result.
Pedigree For
Ancan True Colors
"Blitz"
Sire
Fiddler's Blackriver

Sire
Waseeka's Vivo

Sire
Waseeka's Here Tiz

Sire
Waseeka's Nocturne

Dam
Waseeka's Thisizit

Dam
Waseeka's Theme Song

Sire
Waseeka's Nocturne

Dam
Mannequin

Dam
Fiddler's Dolly

Sire
Kingston

Sire
Upwey Ben Don

Dam
Junefield

Dam
Orcland Youlenda

Sire
Ulendon

Dam
Paleface

Dam
Aquila's Miss Bee Haven

Sire
Waseeka's In Command

Sire
Waseeka's Nocturne

Dam
Miller's Adel

Dam
Wynakee Alvina

Sire
Windcrest Glory

Dam
UVM Elloise

Dam
Aquila's Queen Bee

Sire
Paramount Nominee

Sire
Paramount Emperor

Dam
Sensational Belle

Dam
Foxy's Cotton Queen

Sire
Foxfire

Dam
Cotton Candy
View 10 minute video of Blitz and his get at:

http://www.youtube.com/user/AncanMorgans#p/a/u/0/EDC2egUE_Tg
---
Sire, Fiddler's Blackriver "Fid"

---
Dam, Aquila's Miss Bee Haven "Bee"
View more of Aquila's Miss Bee Haven "Bee"
---

Copyrighted 1999 by Anne Wyland ~