Ancan Second Chance
"Chance"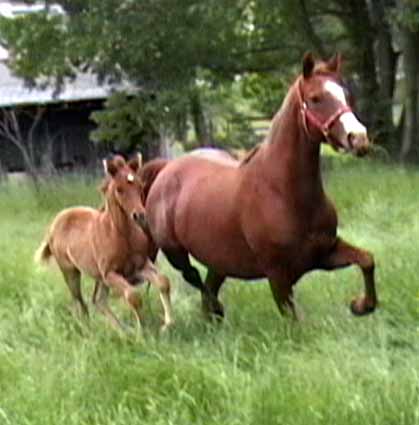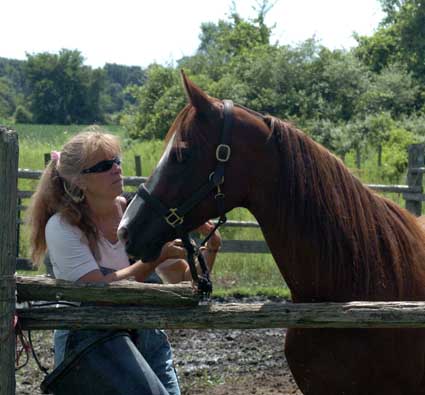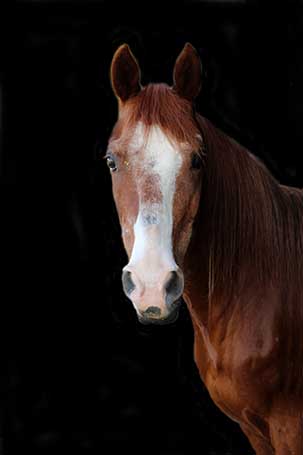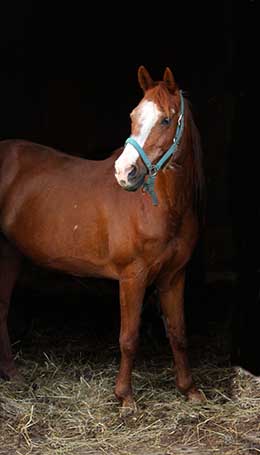 1996, beautiful, flashy chestnut mare. Shown since a weanling, this lovely lady with the dished face and large wide-set eyes has never placed lower than second in any In Hand halter classes. She has a long fine neck, smooth top-line, great legs and feet. Her eye catching color and loud white blaze has insured she will never be missed in a show ring nor a trail ride and she hasn't been. She loves to flag and strut, and is spicy hot with attitude. However, true to her Morgan heritage, she is kind, gentle; easy to train and handle. She has been my pick for a trail horse for the last 6 years. She is a great riding horse and although snorty and hot, does anything I ask of her.

Her lovely dam was a many time In Hand, Park Saddle, and Pleasure Driving Champion. Her maternal grandsire, Saddleback Sealect consistently produced top show ring contenders for all of his life. Her incredible sire consistently produced top Morgans for 29 years and lived to be 31 years old.

Now Chance has the opportunity to produce her own stunning champions. She has produced four stunning fillies; Ancan Spirit Of Chance, Ancan Regal Heiress, Ancan Charmed, and Ancan Sand Piper. Supporting our belief in Chance and her ability to produce champions, together with her daughter, Spirit, she was pinned the 2002 Michigan Breeder's Futurity Champion Mare & Foal.

Bug is one of those incredibly special horses that holds a place in my heart. She was sold for a few years and came back to me. I'll never part with her again. She is one of my most favorite trail trail horses.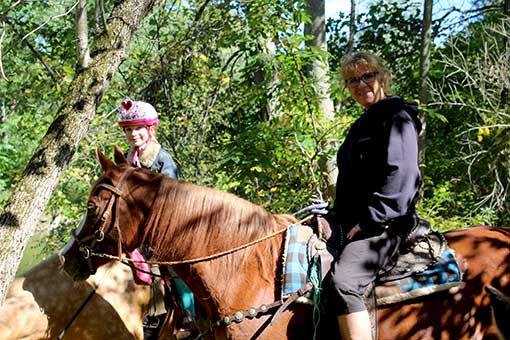 More of photos Chance:

_______________________________________________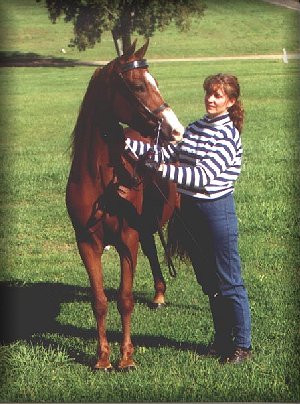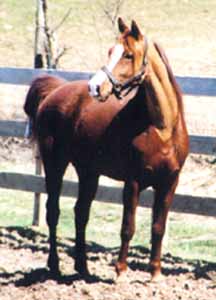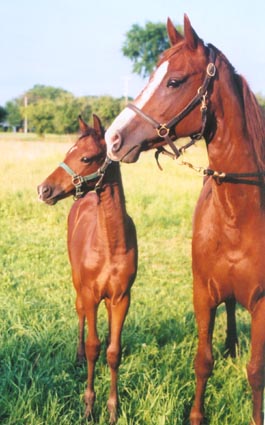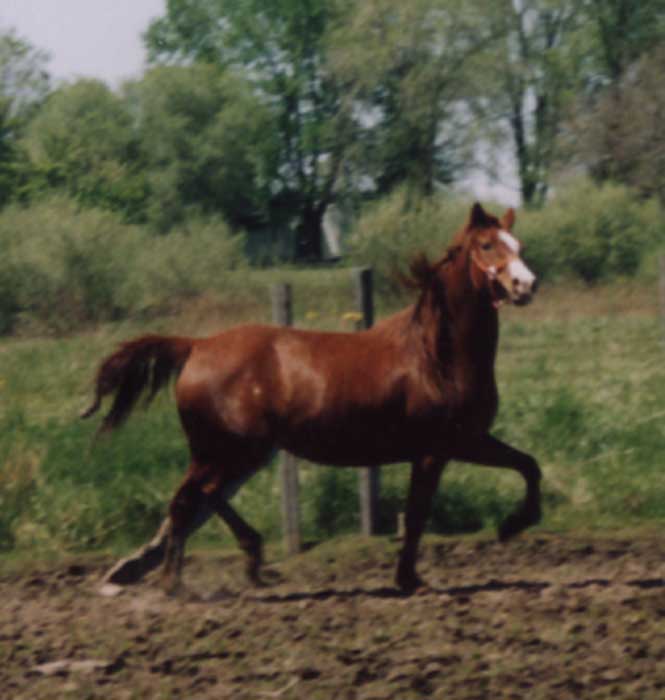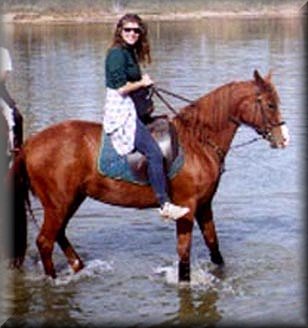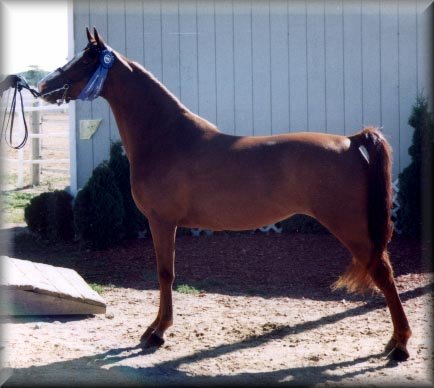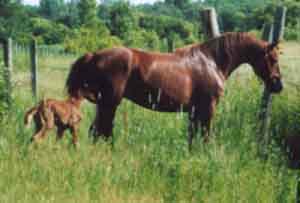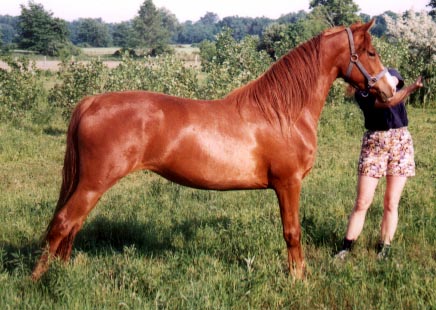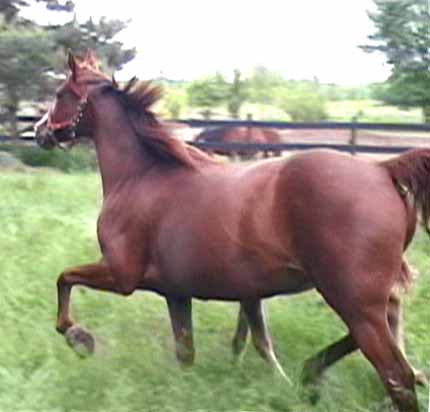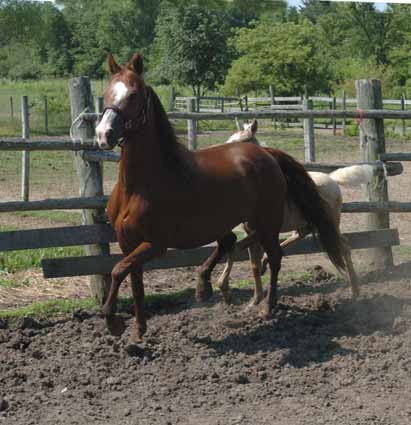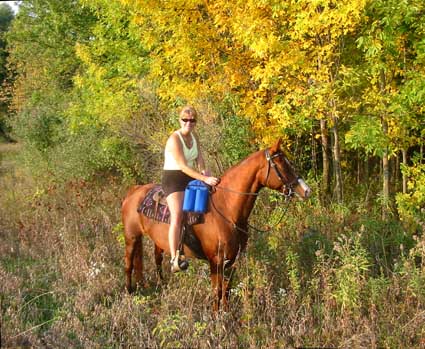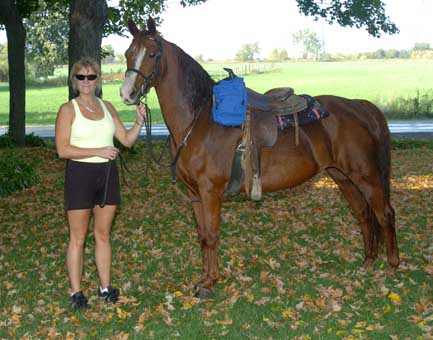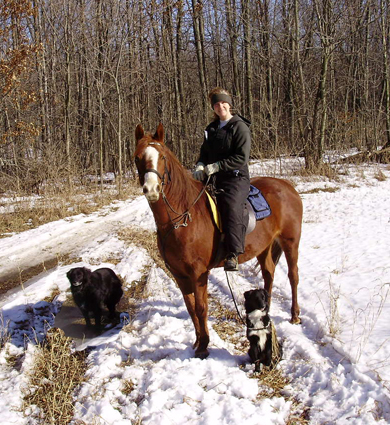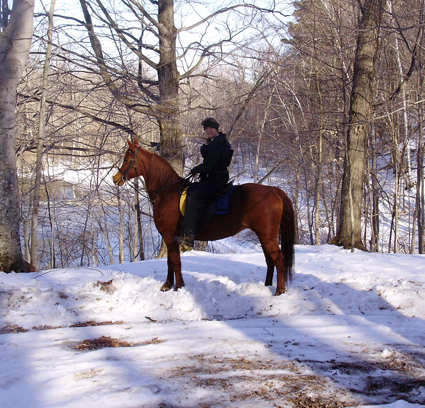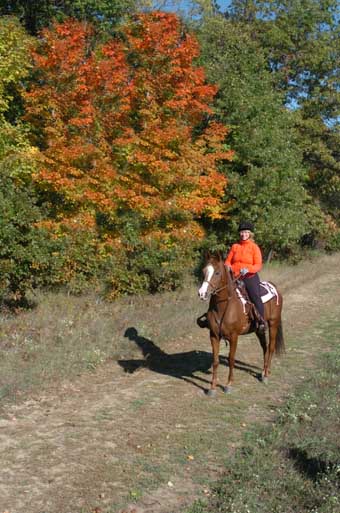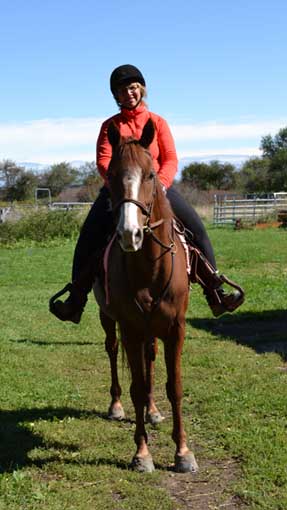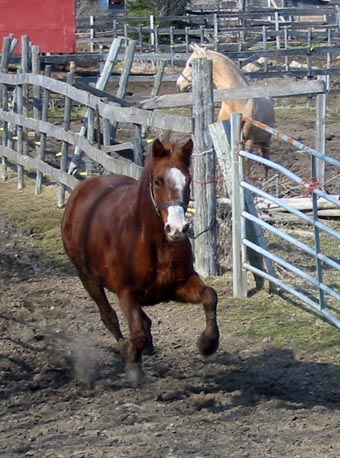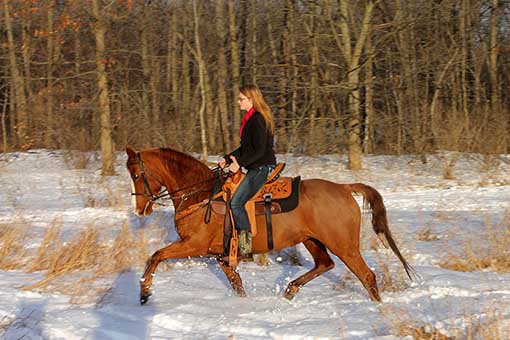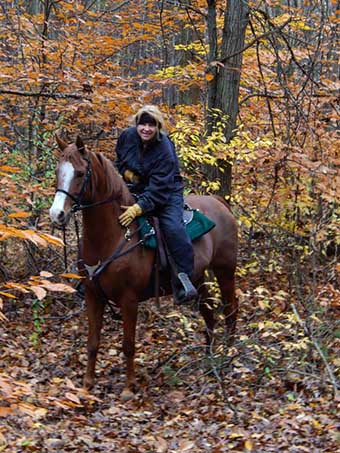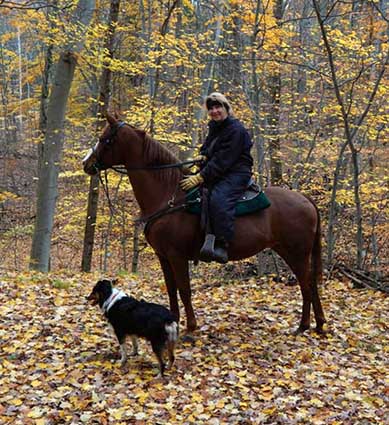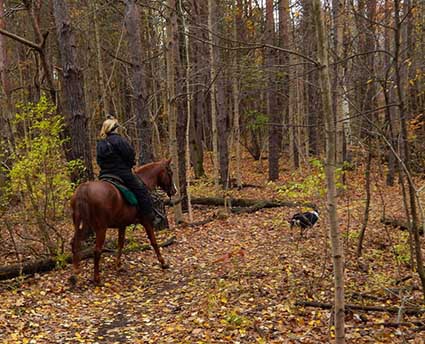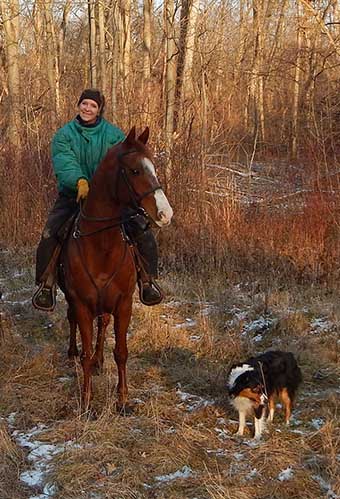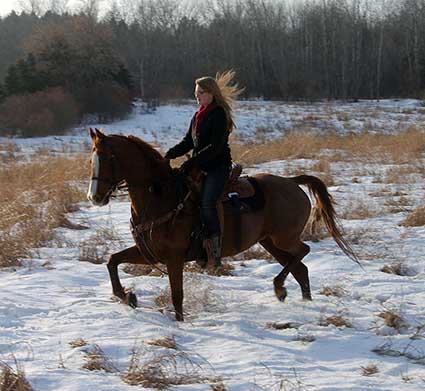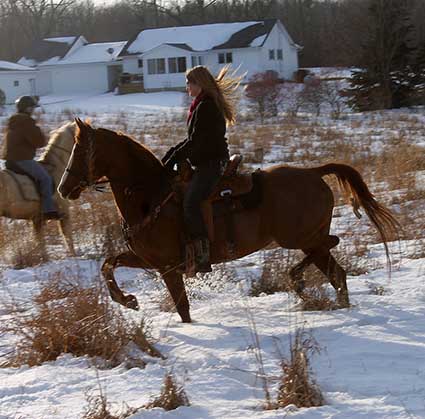 Chance at age 22-24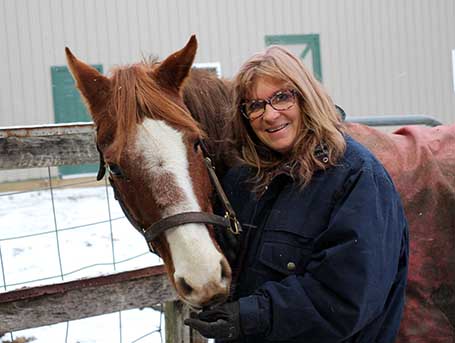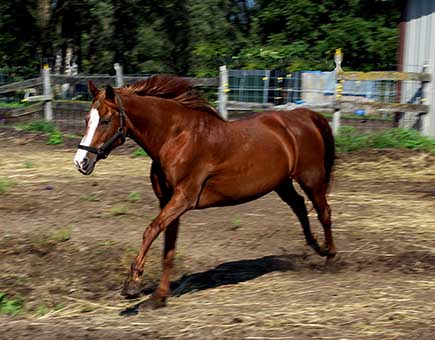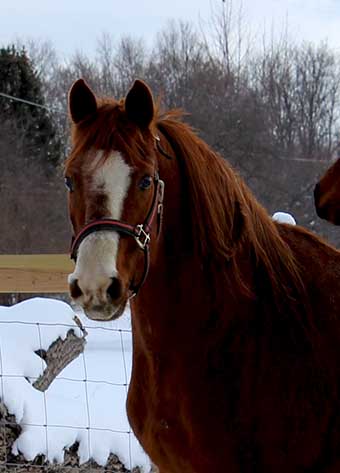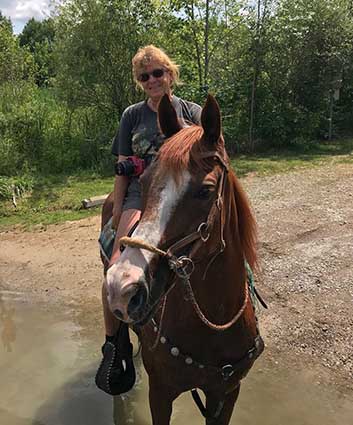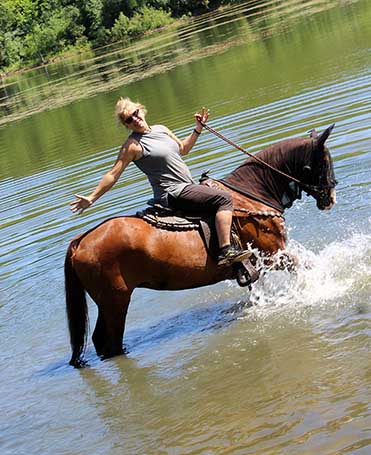 ---

Click here to view Chance's sire, Fiddler's Blackriver
Chance's dam, Magnum's Elite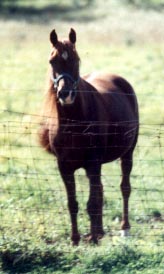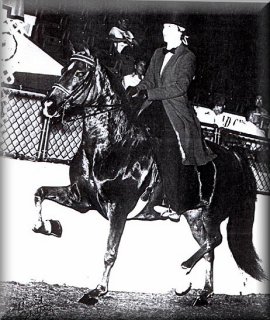 Pedigree for
Ancan Second Chance

Sire
Fiddler's Blackriver

Sire
Waseeka's Vivo

Sire
Waseeka's Here Tiz

Sire
Waseeka's Nocturne

Dam
Waseeka's Thisizit

Dam
Waseeka's Theme Song

Sire
Waseeka's Nocturne

Dam
Mannequin

Dam
Fiddler's Dolly

Sire
Kingston

Sire
Upwey Ben Don

Dam
Junefield

Dam
Orcland Youlenda

Sire
Ulendon

Dam
Paleface

Dam
Magnum's Elite

Sire
Saddleback Sealect

Sire
Applevale Challenger

Sire
Seleact Of Wind-Crest

Dam
Valatie

Dam
Windcrest Dona Lee

Sire
Upwey Ben Don

Dam
Ingrid

Dam
Whitmorr Mademoisell

Sire
Kane's High Society

Sire
Quizkid

Dam
Music Maid

Dam
Green Meads Annette

Sire
Wind-Crest Ben Davis

Dam
Anneigh's Ballerina

This pedigree page was built for free at the SitStay GoOut Store
---
Click Here to View Chance's Foals
Copyrighted 1999 by Anne Wyland ~ Web page designed by Anne Wyland ~