Ancan High Class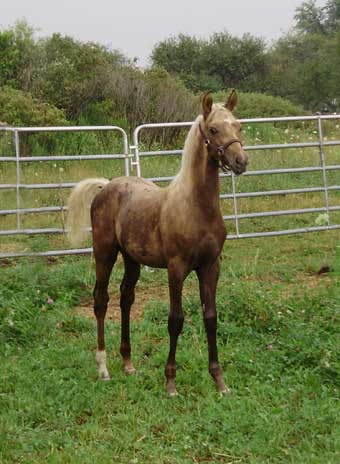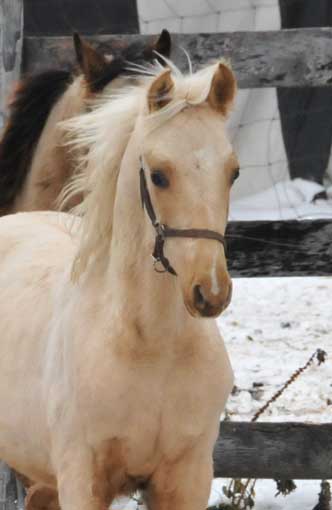 ~~ SOLD ~~
I have to reduce the numbers of my young stock and that is the only reason this colt is priced so reasonably. He'll be a trainer's dream and extremely eye-catching whether on a show circuit, or going down a country trail. While he has spirit and spunk, he is good natured, sane, and tries hard to please.
Extremely friendly and people-oriented, Classy leads, ties, picks up his feet, and stands reasonably well for fly-spraying and clippers. Handled since birth, he is people oriented with an excellent disposition. I expect this leggy colt will mature over 15 hands. He is probably going to be well suited for hunt, or western.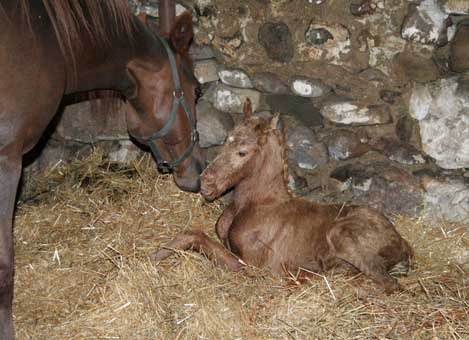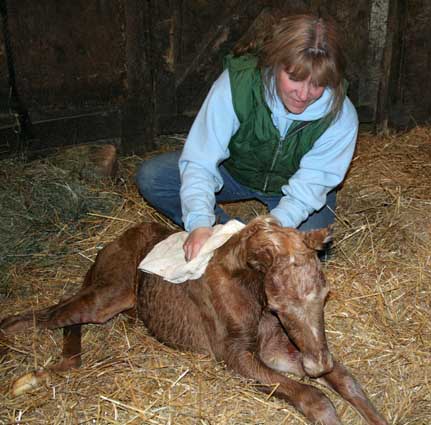 Foaled April 30, 2010 at 12:30 AM
_____________________________________________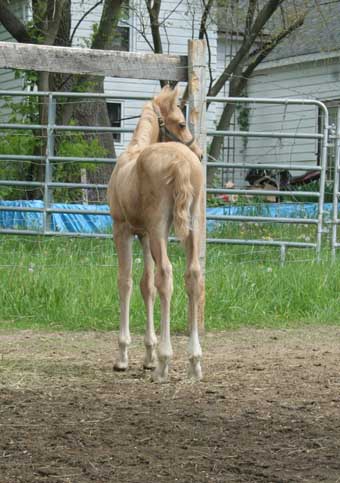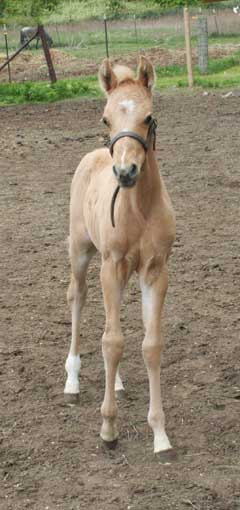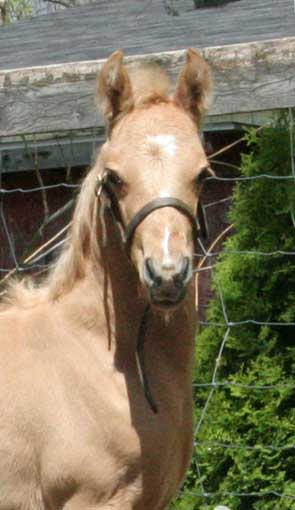 ~ One Week Old ~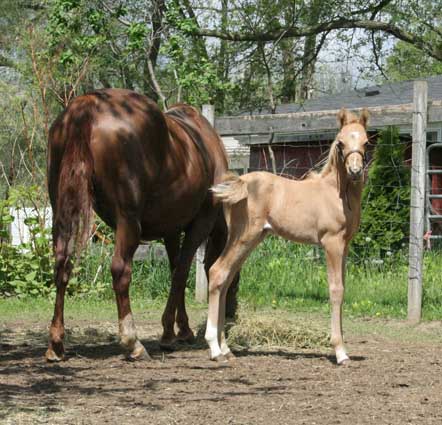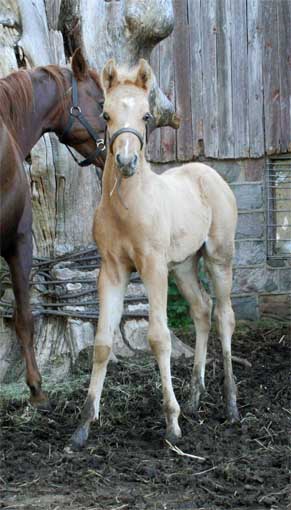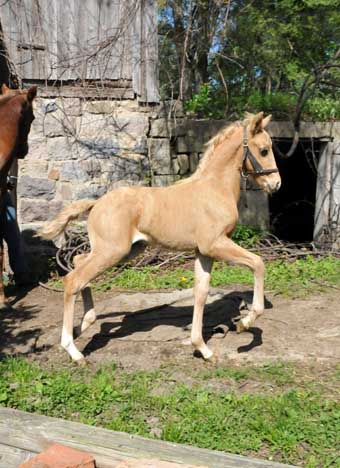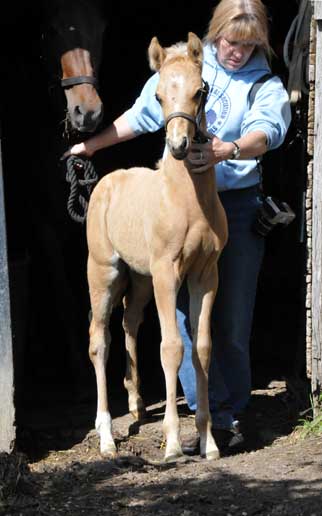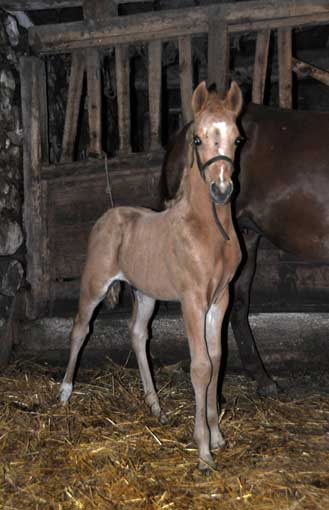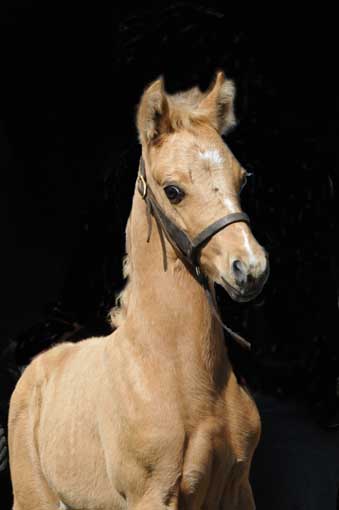 A little more to the left, please...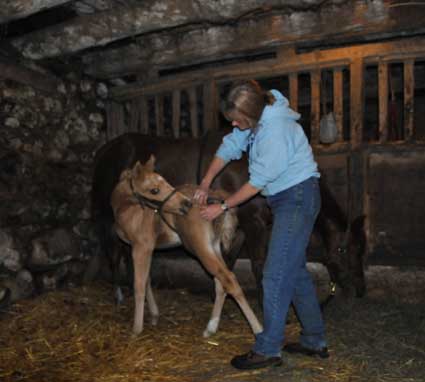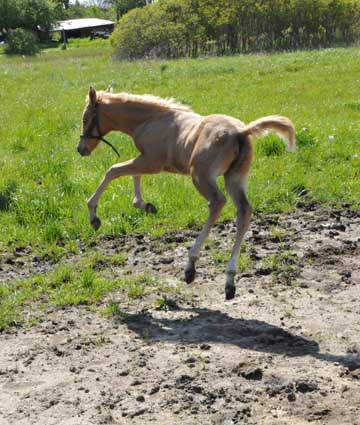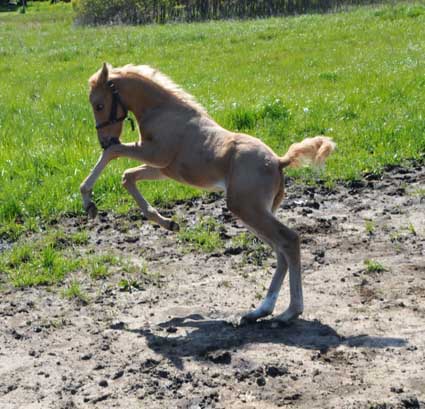 Shown below at 2.5 months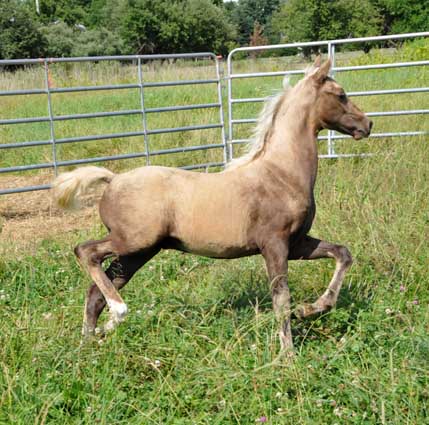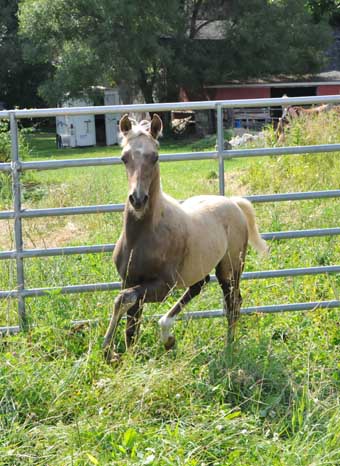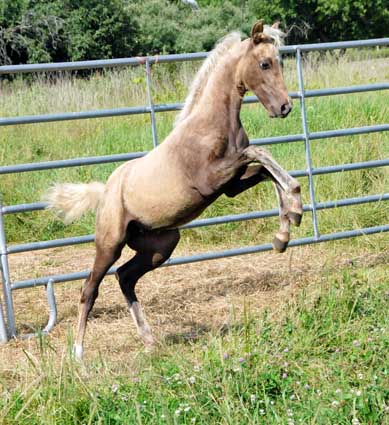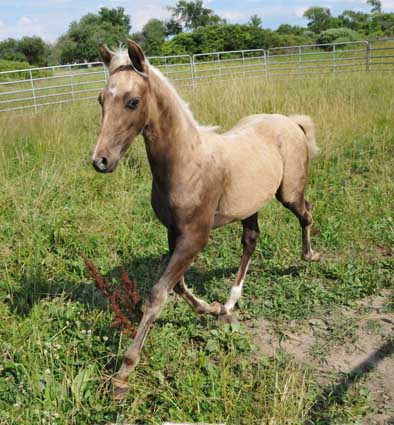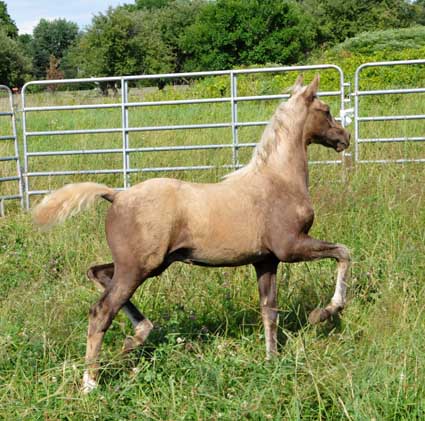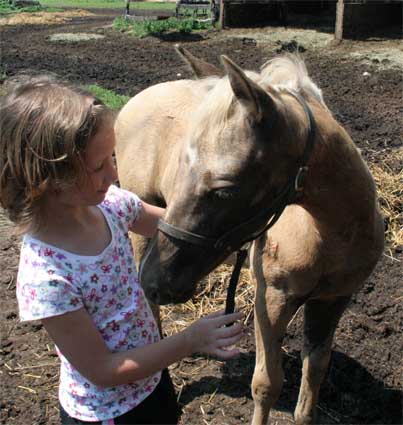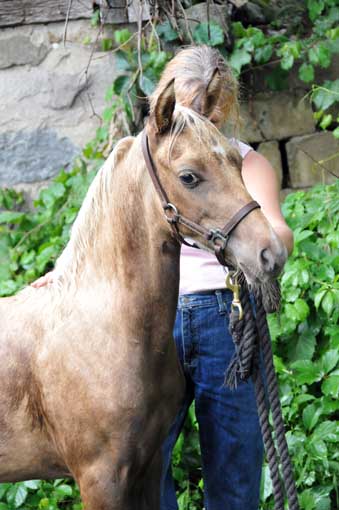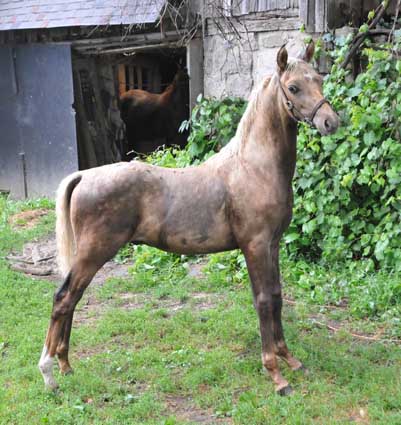 Shown below at 6 months, standing safely to be clipped and have his feet picked up.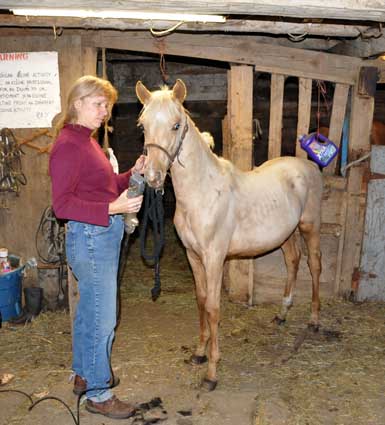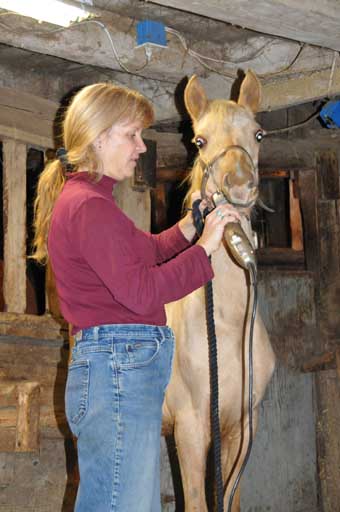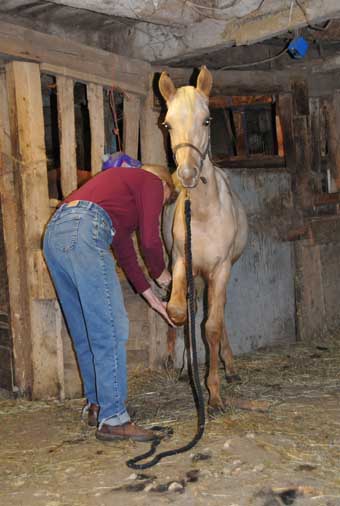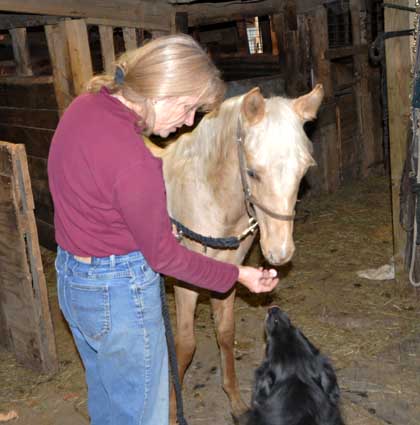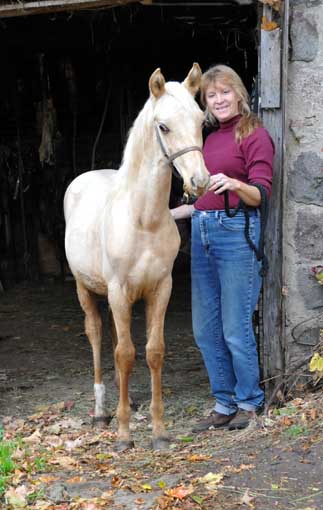 8 Months old, below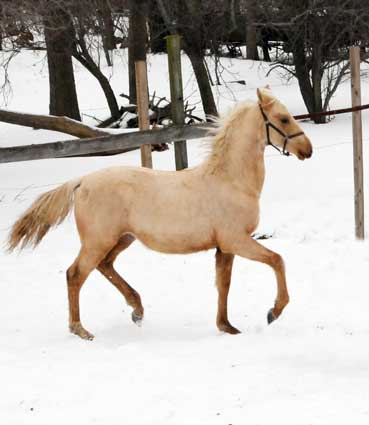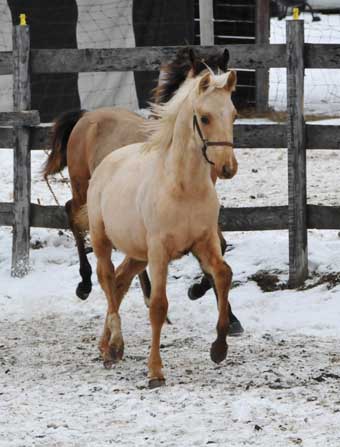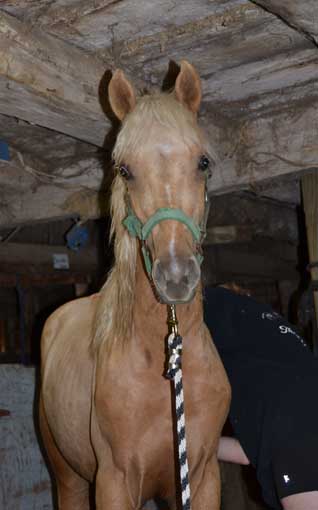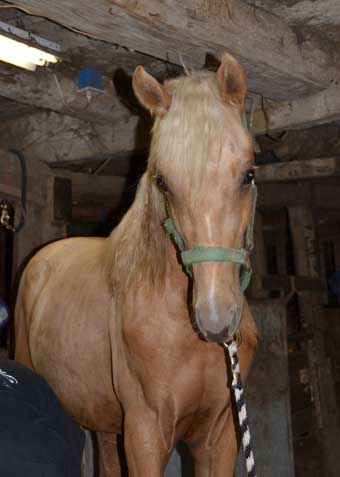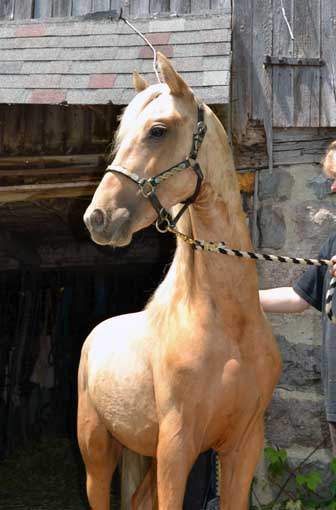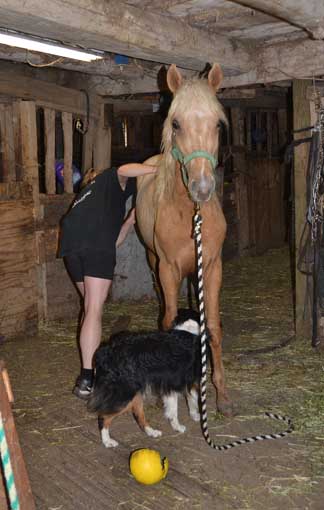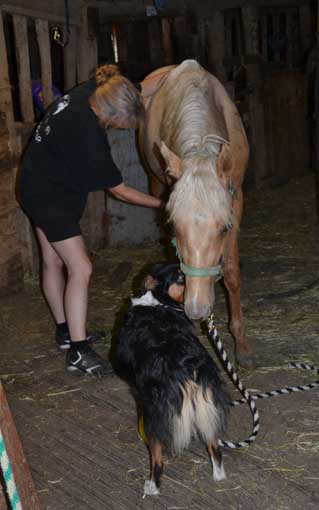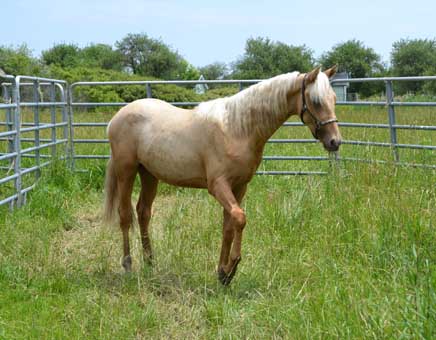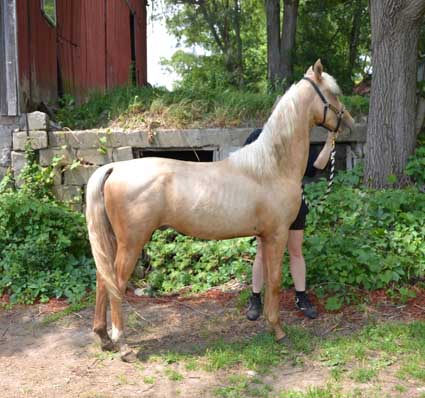 Yearling; standing quietly for trimming.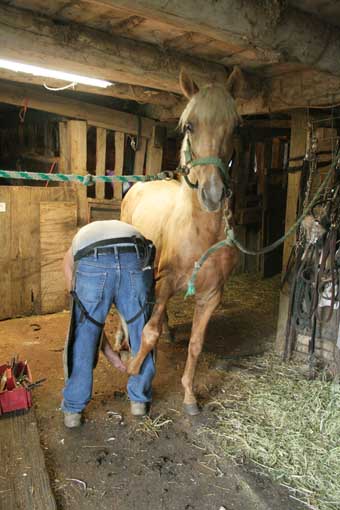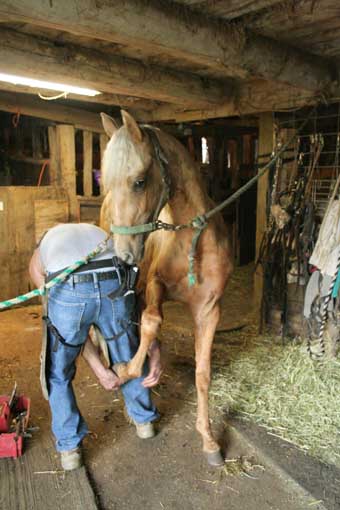 ___________________________________________
Pedigree for 2010 foal, Ancan High Class
Sire
Ancan True Colors

Sire
Fiddler's Blackriver

Sire
Waseeka's Vivo

Sire
Waseeka's Here Tiz
Dam
Waseeka's Theme Song
Dam
Fiddler's Dolly
Sire
Kingston
Dam
Orcland Youlenda
Dam
Aquila's Miss Bee Haven
Sire
Futurity Command
Sire
Waseeka's In Command
Dam
Wynakee Alvina
Dam
Aquila's Queen Bee
Sire
Paramount Nominee
Dam
Foxy's Cotton Queen
Dam
CBMF High Society
Sire
Savage Arms
Sire
Tedwin Topic
Sire
Fiddler's Contender
Dam
Waseeka's Cajun Queen
Dam
Scarlet O'Linsley
Sire
Whipoorwill Ricardo
Dam
Regina Linsley
Dam
SpiceOLife Apropos
Sire
HRH Legend Command
Sire
Waeeka's In Command
Dam
Citations Glenda
Dam
SpiceOLife Alura B
Sire
Shaker's Alimon
Dam
Serendipity Glory B
This pedigree page was built for free at the SitStay GoOut Store
---
Sire, Ancan True Colors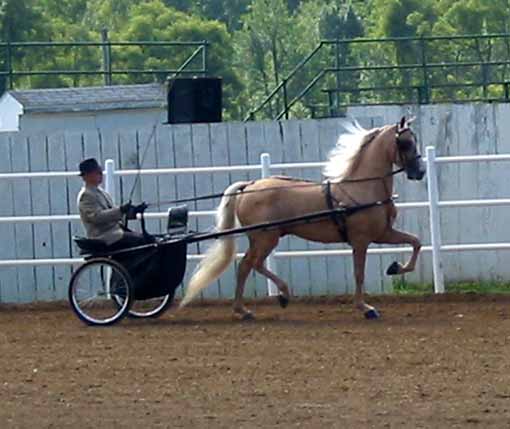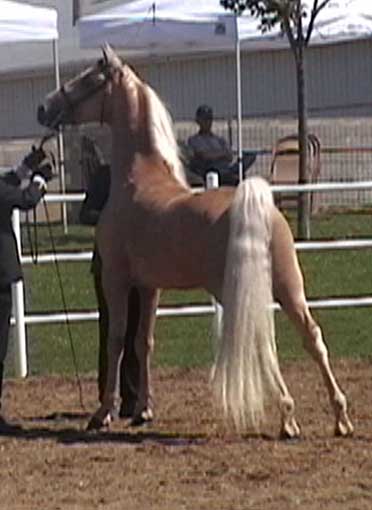 Dam, CBMF High Society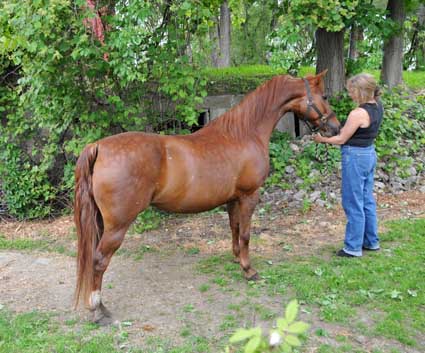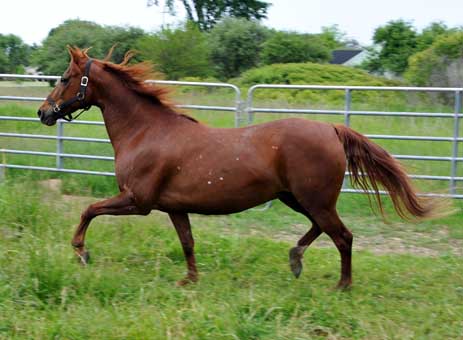 Dam's Sire:

Savage Arms
---

Copyrighted 1999 by Anne Wyland ~ Web page designed by Anne Wyland