Ancan Bee Dazzled
"Dazzle"
---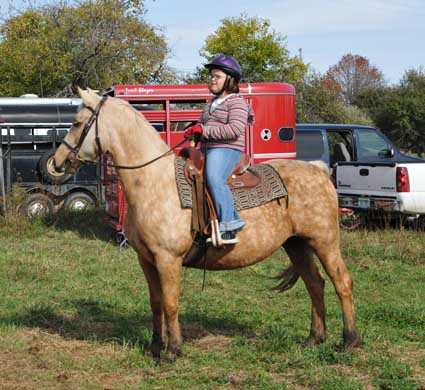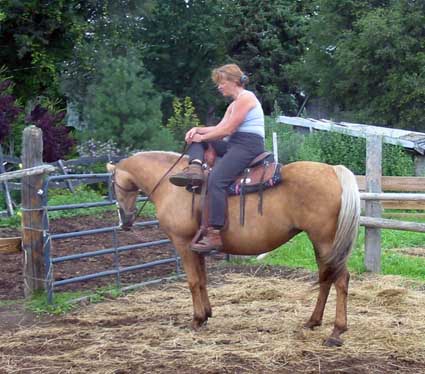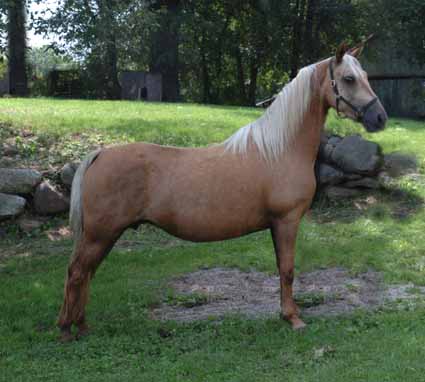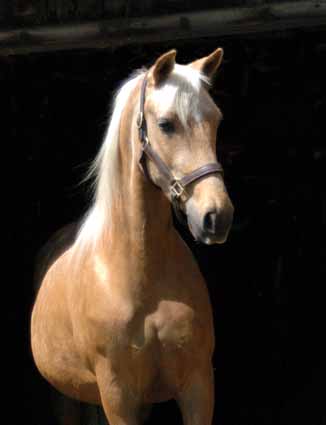 Above at Four
"Dazzle" is a beautiful 2001, mare. Her rare golden palomino color is eye catching, beautiful, and very unique. With her line-breeding to Waseeka's Nocturne, it makes her coloring even more spectacular and special; these bloodlines are very rare in palomino coloring! We anticipated her arrival with high hopes for another filly of the "golden" cross - and of course, we were thrilled with what we got!

"Dazzle" has a lovely neck, tips over at the poll and carries her neck upright, up out of the withers just like she should. She excellent bone, straight legs, and sound hooves. She is long and well muscled in her hip with a nice carry down from the rump and a tail that comes right off the back. She is athletically gifted with those wonderful hocks I've come to expect from all her paternal siblings. What a phenomenal mare!!

Dazzle has produced two outstanding colts for us, both sold before being weaned they were so lovely.

She is the best riding horse. Even being green-broke, she is quiet, sane, and steady. She tries hard to please and enjoys being used. She isn't spooky, nor hot. She is safe for most levels of riding experience.

Now happily owned by PAL Stables, Hemlock, Michigan where she gives lessons and is well-loved by all the little girls in their program.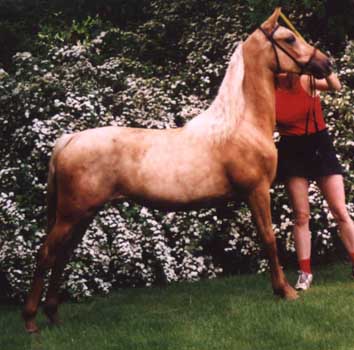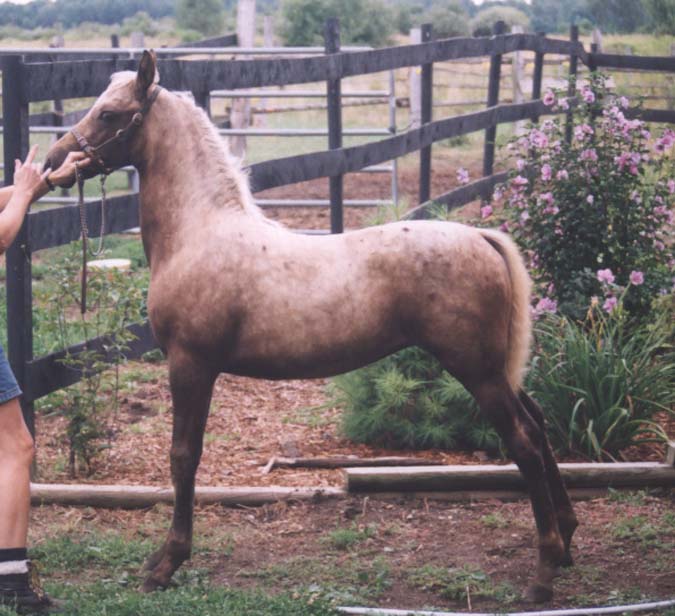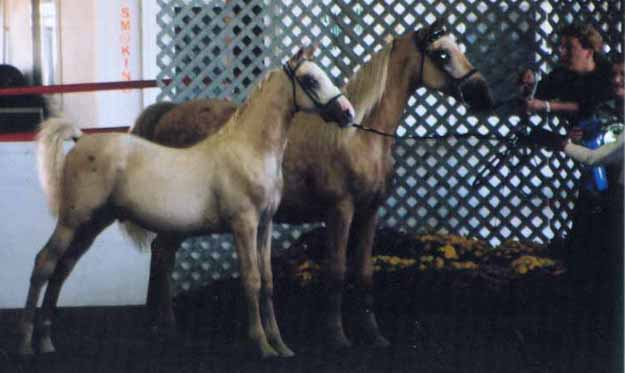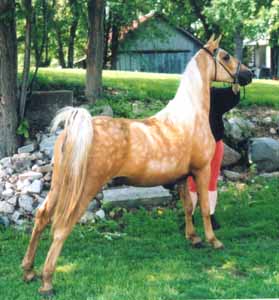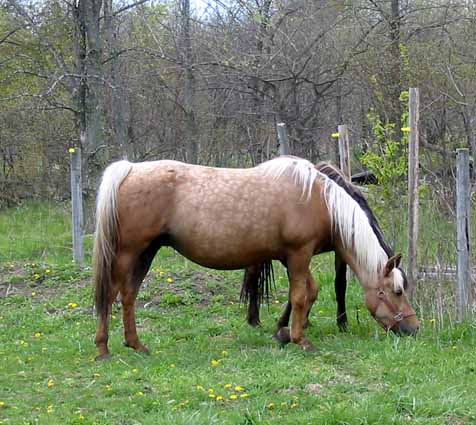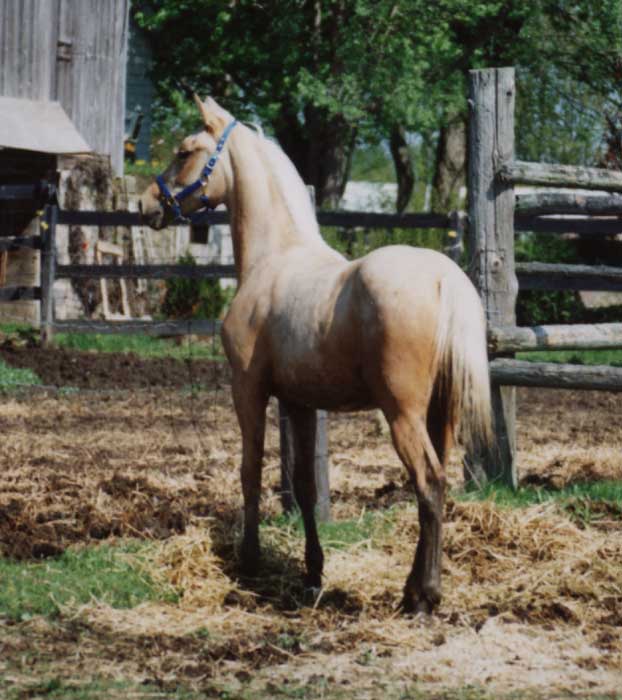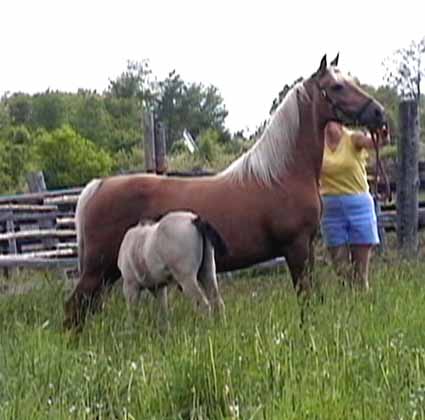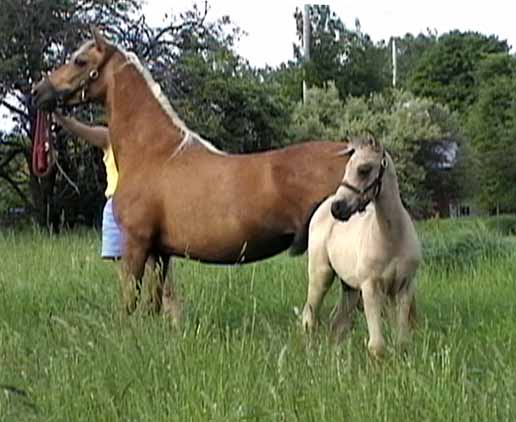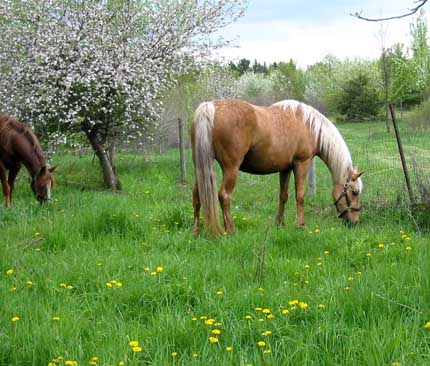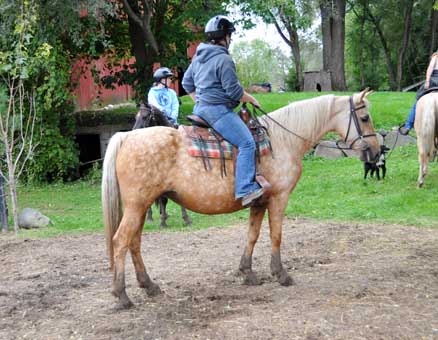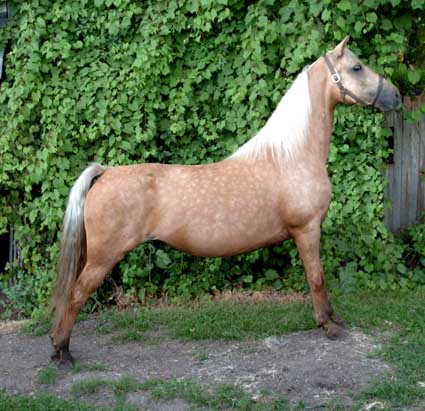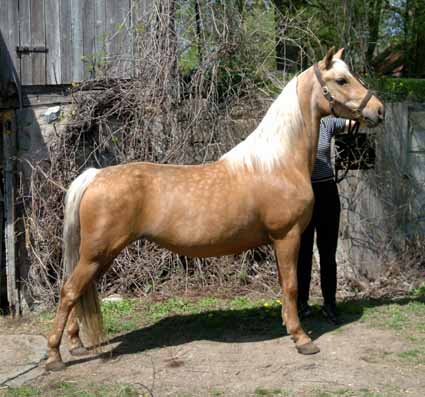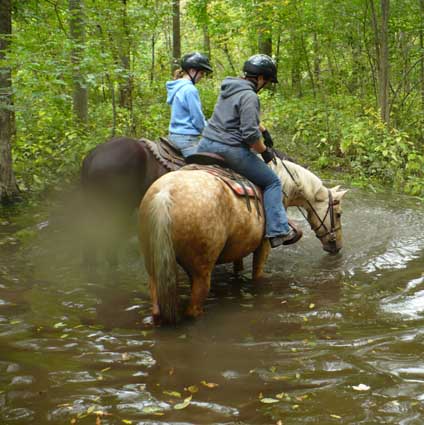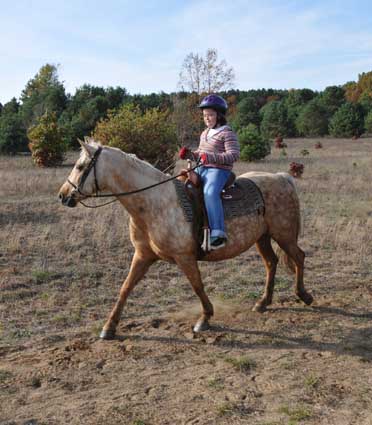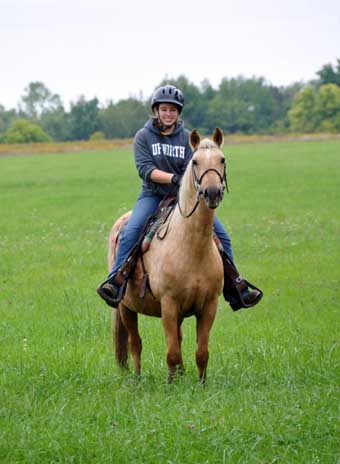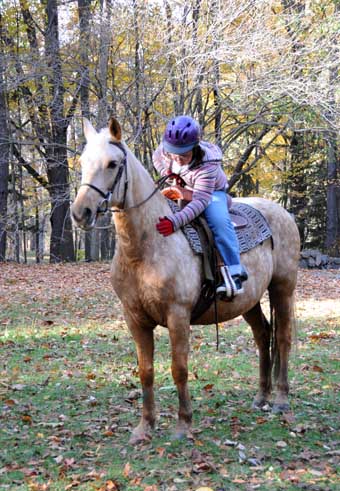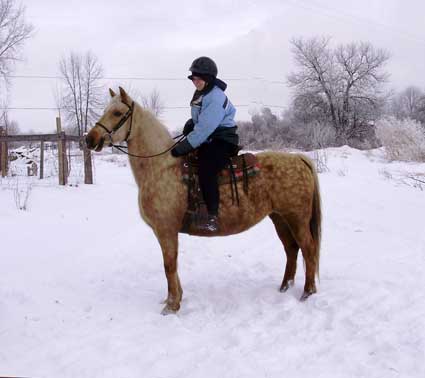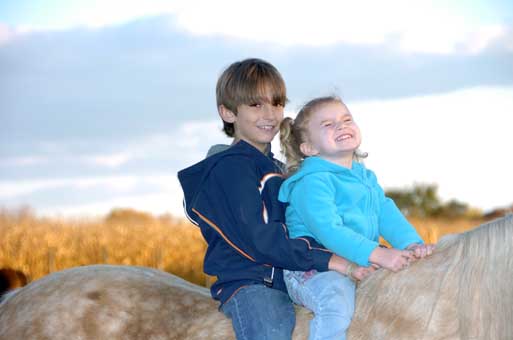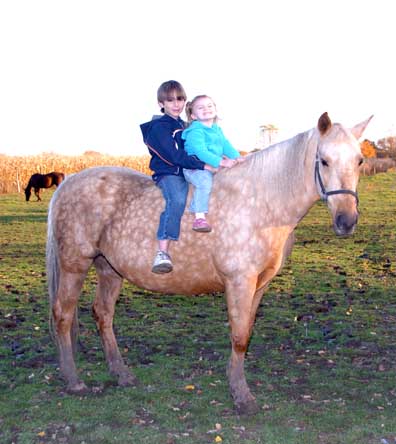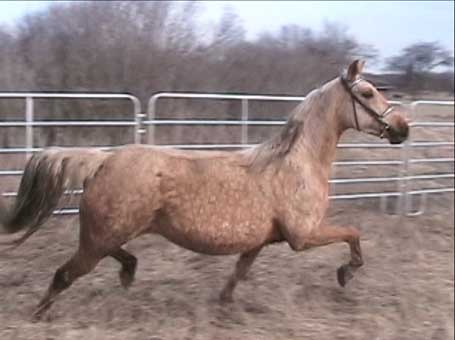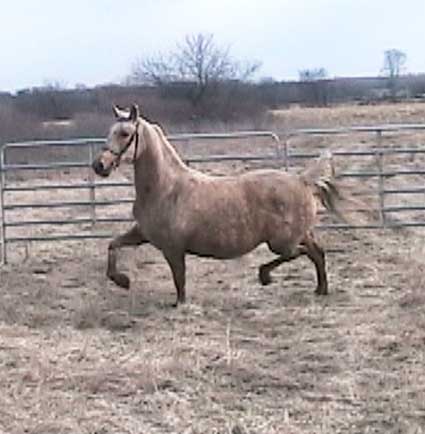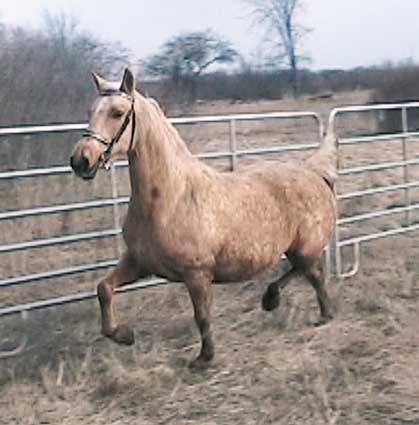 Shown Above Barefoot at 8 Years Old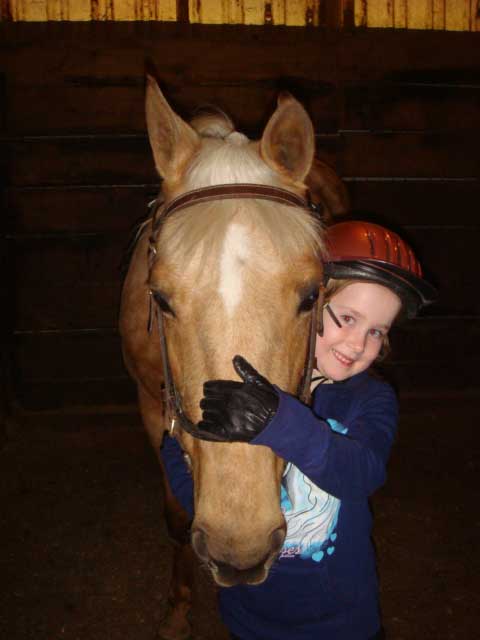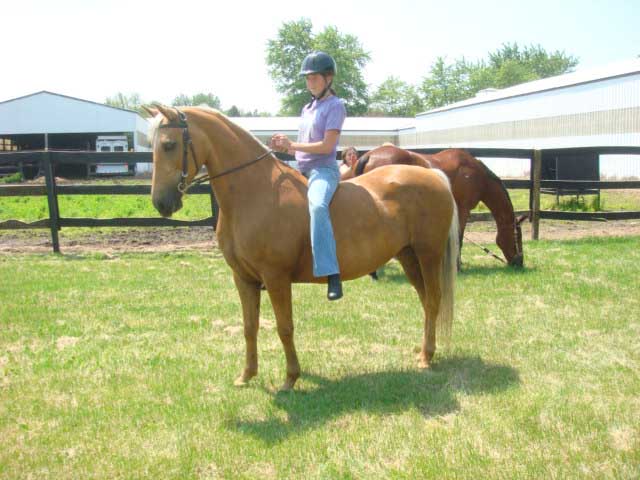 ---
Dazzle's Sire, Fiddler's Blackriver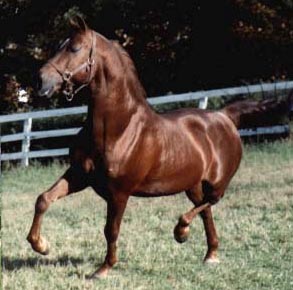 ---
Dazzle's Dam,
Aquila's Miss Bee Haven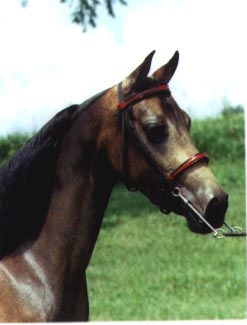 ---
Pedigree for
Ancan Bee Dazzle

Sire
Fiddler's Blackriver

Sire
Waseeka's Vivo

Sire
Waseeka's Here Tiz

Sire
Waseeka's Nocturne

Dam
Waseeka's Thisizit

Dam
Waseeka's Theme Song

Sire
Waseeka's Nocturne

Dam
Mannequin

Dam
Fiddler's Dolly

Sire
Kingston

Sire
Upwey Ben Don

Dam
Junefield

Dam
Orcland Youlenda

Sire
Ulendon

Dam
Paleface

Dam
Aquila's Miss Bee Haven

Sire
Futurity Command

Sire
Waseeka's In Command

Sire
Waseeka's Nocturne

Dam
Miller's Adel

Dam
Wynakee Alvina

Sire
Windcrest Glory

Dam
UVM Elloise

Dam
Aquila's Queen Bee

Sire
Paramount Nominee

Sire
Paramount Emperor

Dam
Sensational Belle

Dam
Foxy's Cotton Queen

Sire
Foxfire

Dam
Cotton Candy
This pedigree page was built for free at the SitStay GoOut Store
---
To View Dazzle's Full Siblings
---
Copyrighted 1999 by Anne Wyland ~ Web page designed byANne Wyland ~ Created in IE Frontpage