Ancan Kodachrome
Foaled May 21,2005, 4:15 am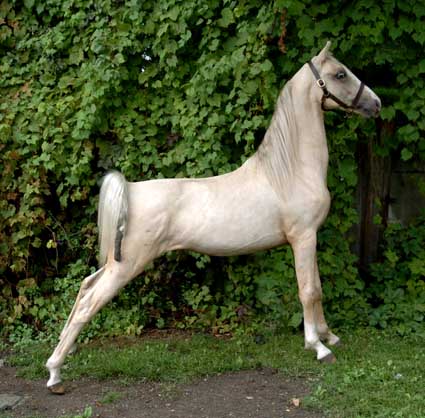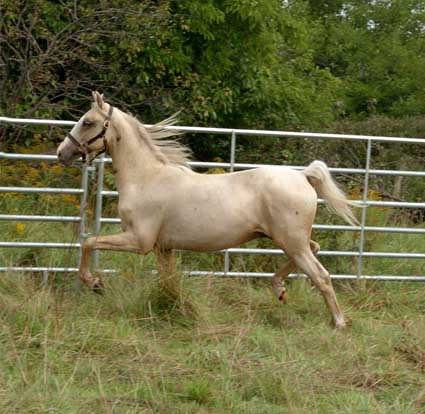 Wow ~ Nocturne lovers take note! Look at the wonderful breeding (up close, and still on his papers) this young stallion has! What a tremendous opportunity he offers to advance the Morgans of color in today's breeding sheds and show rings! "Koda" is bright-eyed, alert and handsome. He is incredibly upright with his long, well set on neck. He has an awesome shoulder; well-laid back, short backed, and long, strong hip. Look at the length of his forearms; his whole front end is built to make him a top contender for motion, and he also has a great set of hocks. Not only is his beautiful coat stunning to behold, he has flashy chrome markings to add even more pizzazz to his appearance; three socks and a blaze.
Arguably, Koda is one of the best-bred English-type palomino Morgan stallion available today. This big stepping, tail flagging future performance and in-hand star is a rare opportunity indeed. Those investors looking for something different, eye-catching, stunning, unusual; something that will stand out in the crowd and capture the attention of the spectators and judges alike ~ this is the colt for you! He will be in demand in breeding sheds across the nation as well as in training circles as professionals scramble to create a little excitement in their show strings; a beautiful high stepping Morgan with a coat of gold and a flowing, long, white mane and tail.
Koda has come to set the bar for English-type colorfuls. He is still affordably priced offering you an outstanding opportunity to "cash in" on the excitement the palomino Morgan is creating in today's top sale markets!
SOLD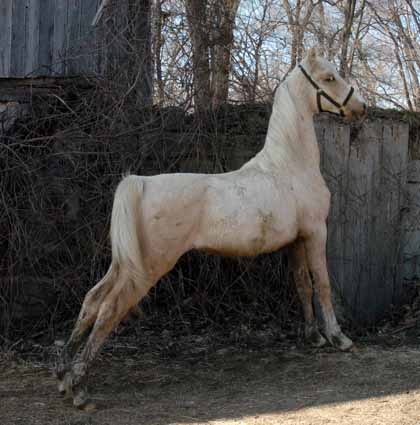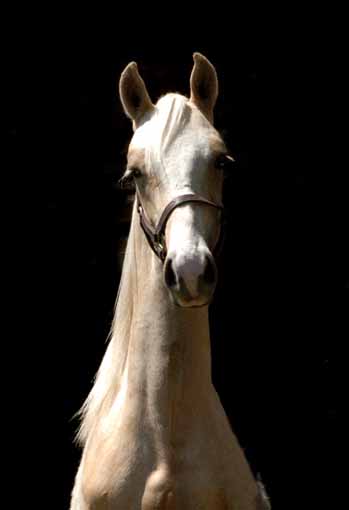 ~~ SOLD ~~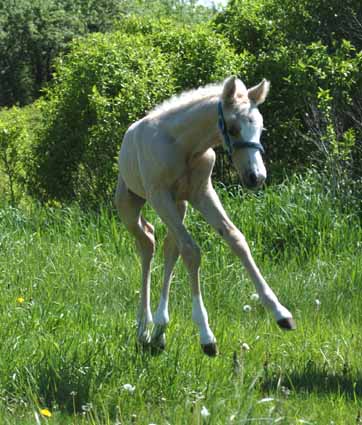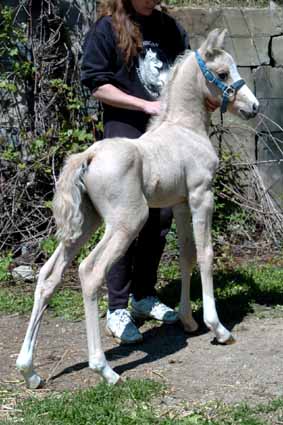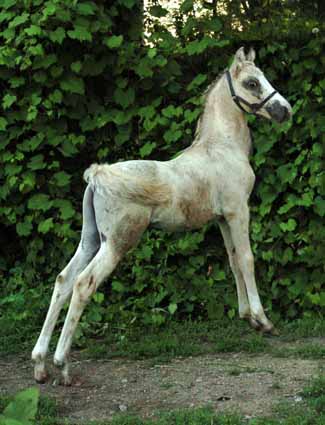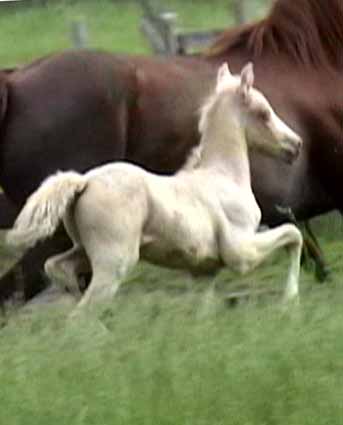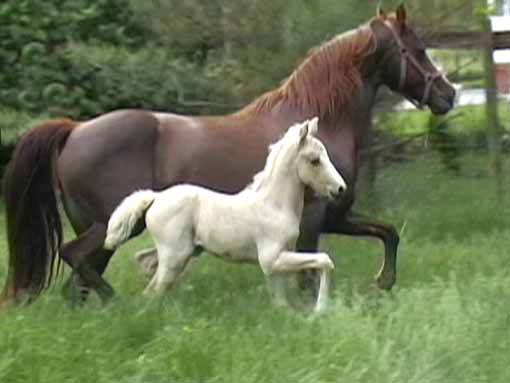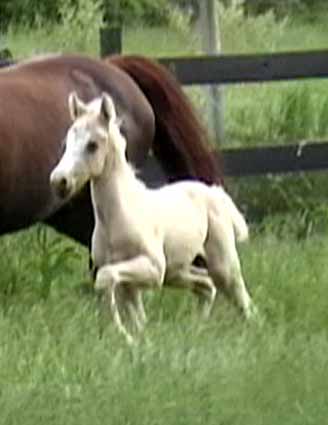 Above; His first Month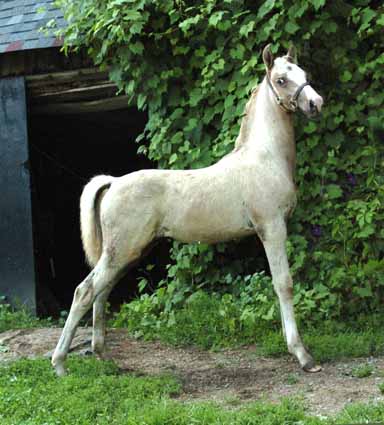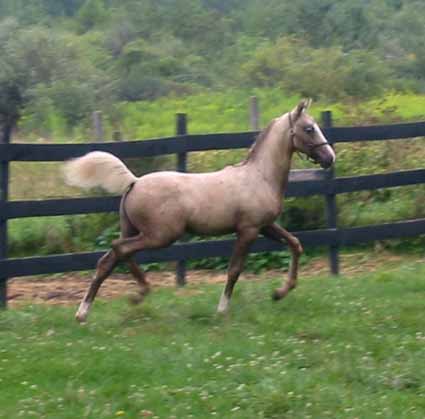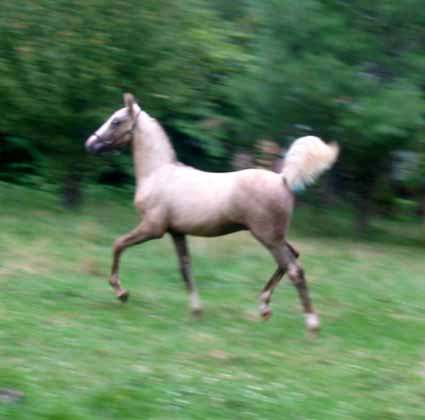 Above 2-3 months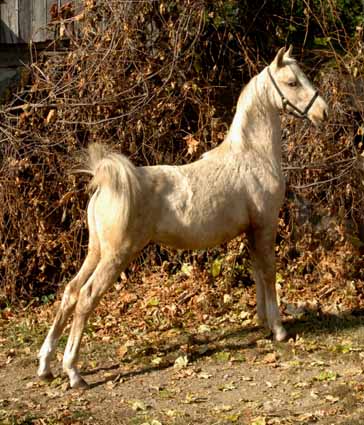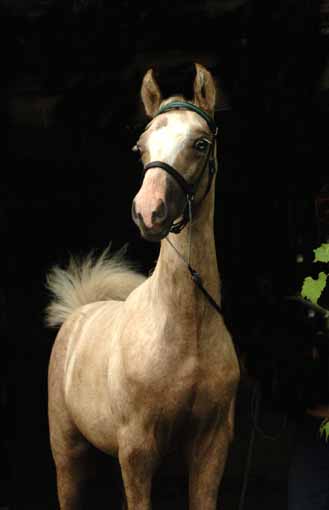 Above 4-5 months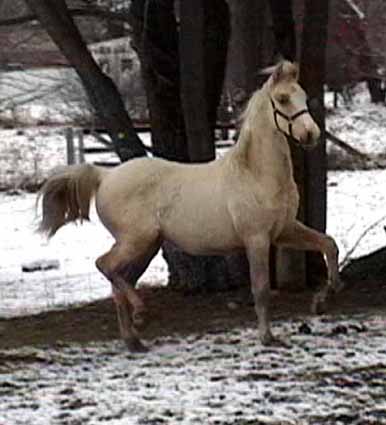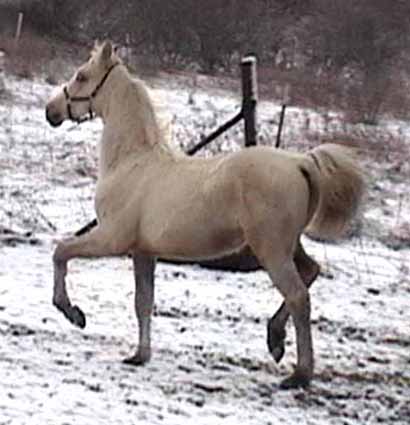 Above 9 months old, below at 14 months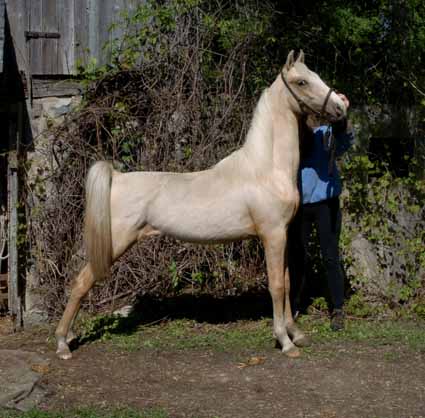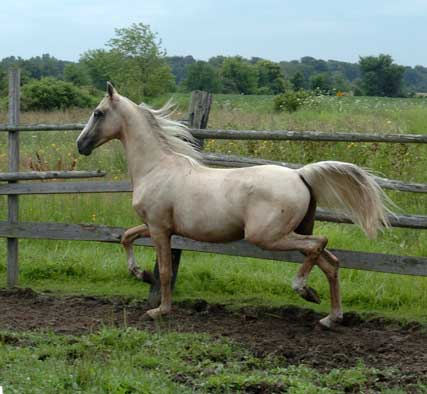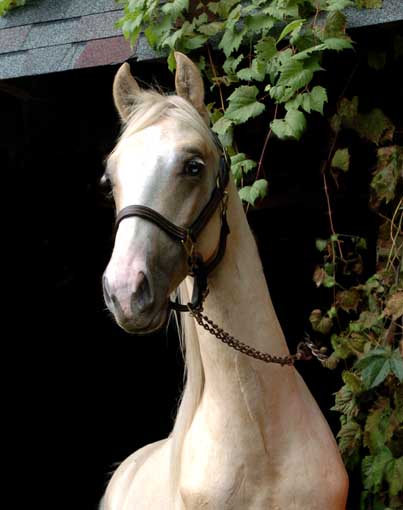 Sire
Ancan True Colors

Sire
Fiddler's Blackriver

Sire
Waseeka's Vivo

Sire
Waseeka's Here Tiz
Dam
Waseeka's Theme Song
Dam
Fiddler's Dolly
Sire
Kingston
Dam
Orcland Youlenda
Dam
Aquila's Miss Bee Haven
Sire
Futurity Command
Sire
Waseeka's In Command
Dam
Wynakee Alvina
Dam
Aquila's Queen Bee
Sire
Paramount Nominee
Dam
Foxy's Cotton Queen
Dam
Nocturnal Melody
Sire
Waseeka's Tiz Tops
Sire
Waseeka's Nocturne
Sire
Starfire
Dam
Upwey Benn Quietude
Dam
Waseeka's Thisizit
Sire
Parade
Dam
Upwey Benn Quietude
Dam
FCF Lady Victoria
Sire
Waseeka's Skylark
Sire
Waseeka's Nocturne
Dam
Windcrest Delight
Dam
Fox Creek Victoria
Sire
Montbelle Trophy
Dam
Moon Magic
This pedigree page was built for free at the SitStay GoOut Store
---
Sire, Ancan True Colors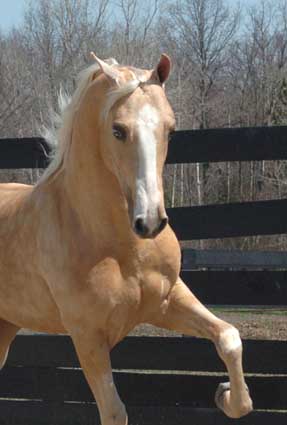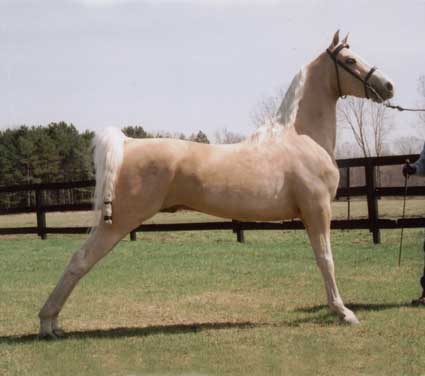 Dam, Nocturnal Melody "Melo"

View more of Nocturnal Melody
---

Copyrighted 1999 by Anne Wyland ~ Web page designed by Anne Wyland