Introducing...
Ancan Irreplaceable
(Ancan True Colors x A Cinderella Story)





Lacy broke the mold! Not only is she from her sire's last foal crop, she is that incredibly eye catching dark-gold, dappled, palomino coloring that has such beautiful contrast with her white mane, tail, blaze, and socks. Wow! Lacy will stand out in any crowd.


Her calm, sane, easy-going disposition makes her suitable as an incredible family or amateur horse. Her conformation is correct and with this proper "form for function" she is suitable to compete in most any division - shy maybe of park - because she is not fiery hot. With her brains, she will also make the most breath-takingly, beautiful horse ever to walk down a country trail. Regardless of her performance division, this lovely mare will turn heads and draw attention everywhere she goes.

She has size, and I suspect she will mature at or over 15hh. Handled every single day of her life, she knows all the basics that a long-yearling should know: leads, ties, stands quietly for grooming, clipping, fly-spray. She is polite for veterinary and farrier work. She has even carried an elementary school age child around - for "pony rides" without batting an eye. Her former ground work training will begin in the spring of 2019.


As a future broodmare, her potential is unlimited. Her blood is rich in Morgandom's "who's who". I love how almost every single line goes back to the incredible Waseeka's Nocturne &/or Upwey Ben Don. She is bred to produce outstanding stock for anyone's program.

She is truly, irreplaceable! And as such, although currently offered for sale, I reserve the right to pull her from the sales list without notice.

~~~~~~~~~~~~~~~~~~~~~~~~~~~~~~~~~~~~~~~~~~~~~~~~~~~~


Pedigree for...
Ancan Irreplaceable

Sire
Ancan True Colors

Sire
Fiddler's Blackriver

Sire
Waseeka's Thisizit
Dam
Waseeka's Theme Song
Dam
Fiddler's Dolly
Sire
Kingston
Dam
Orcland Youlenda

Dam
Aquila's Miss Bee Haven

Sire
Futurity Command
Sire
Waseeka's In Command
Dam
Wynakee Alvina
Dam
Aquila's Queen Bee
Sire
Paramount Nominee
Dam
Foxy's Cotton Queen

Dam
A Cinderella Story 

Sire
Regal Charade

Sire
War And Peace
Sire
Century Free Spirit
Dam
SBS Devilashe
Dam
RRG Flashdance
Sire
Cedar Creek Harlequin
Dam
Donnybrook Fisky MS

Dam
Cedar Creek Karenina

Sire
I Will Command
Sire
Waseeka's In Command
Dam
Trophy's Corrigan
Dam
Cedar Creek Desiree

Sire
Serenity Flight Time

Dam
Whitmorr Bellanna

~~~~~~~~~~~~~~~~~~~~~~~~~~~~~~~~~~~~~~~~~~~~~~~~~~~~~~~~~~~~~~~~~

~ Foaled May 4, 2017 ~

We invite you to browse the snapshots as Lacy grows up...

Photos are chronological from the top to bottom.


Shown above, having breakfast with her sire.
Shown below at 2.5 months (photos by my 7 year old granddaughter, Sophie).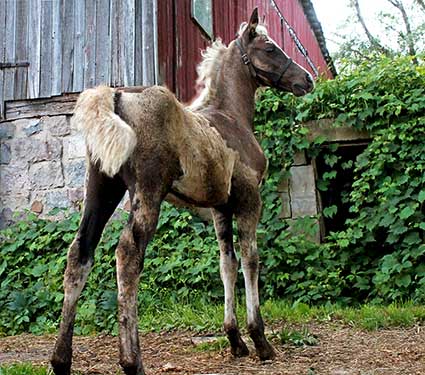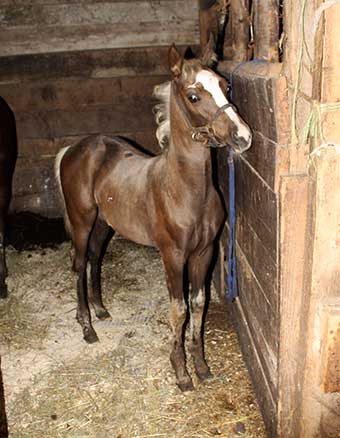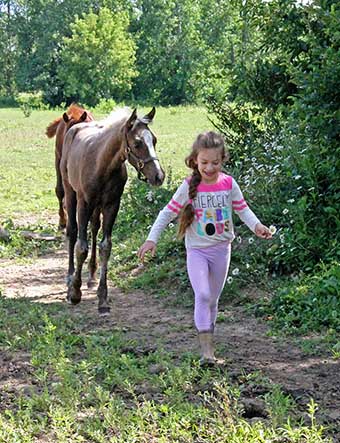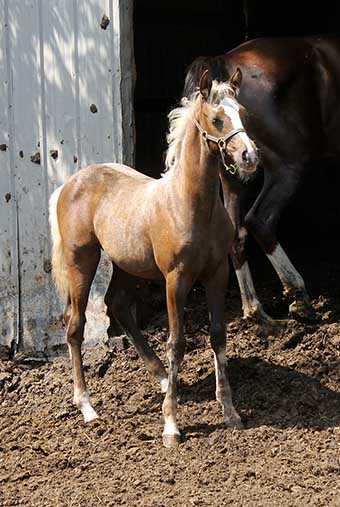 3 months old and shed out into a stunning chocolate coloring! So beautiful!
~ Lacy's Yearling Year ~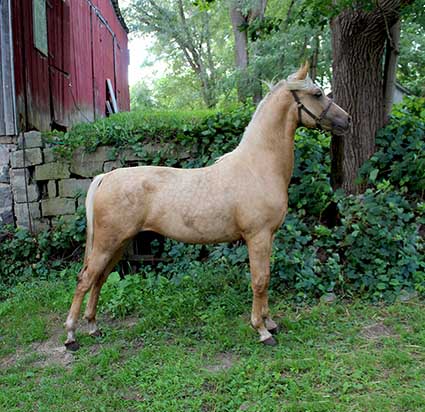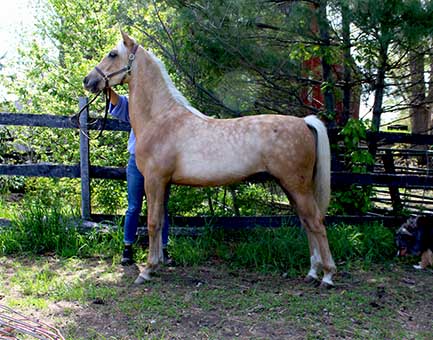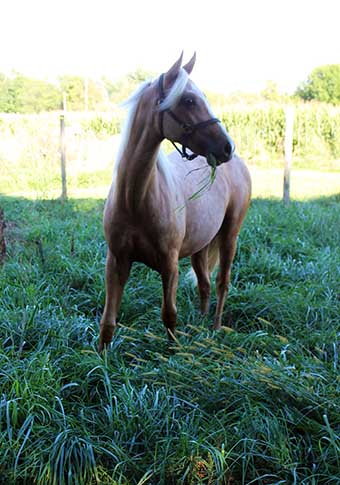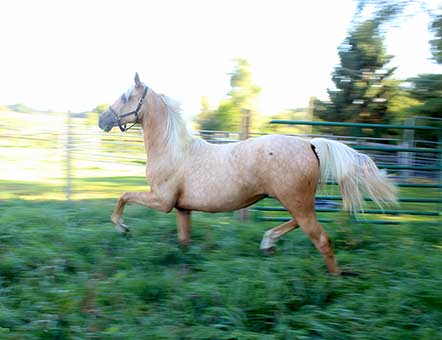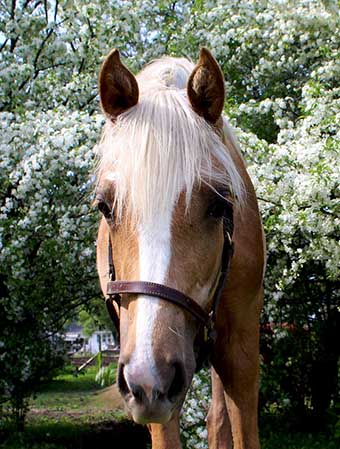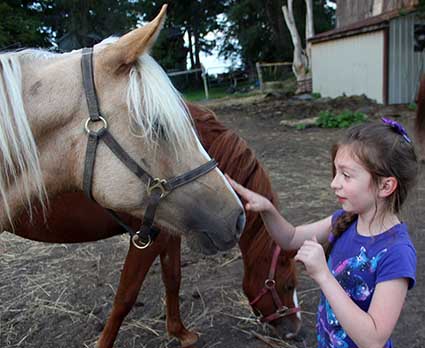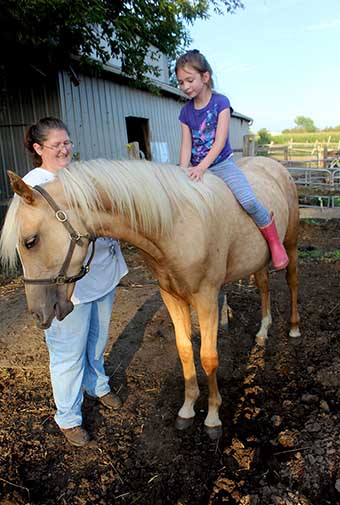 ---
Lacy's Sire: Ancan True Colors (Blitz)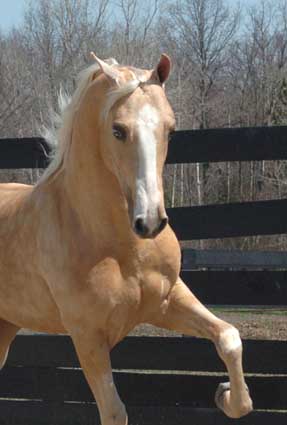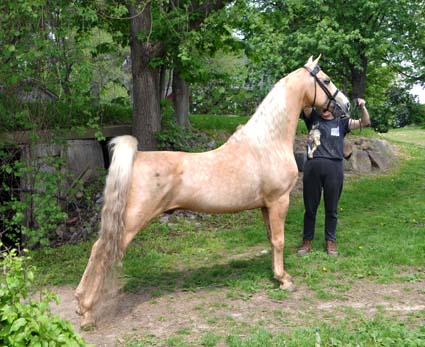 ---
Lacy's Dam: A Cinderella Story (Indy)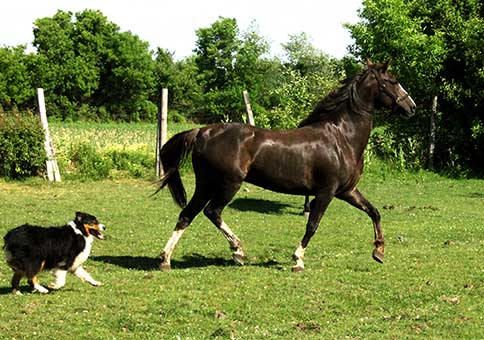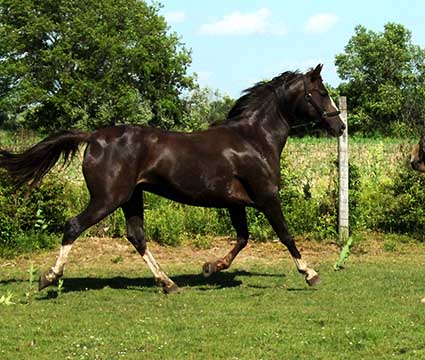 | | |
| --- | --- |
| Indy's sire: Regal Charade | Indy's dam: Cedar Creek Karenina |
| Regal Charade's sire: War And Peace | Cedar Creek Karenina's sire: I Will Command |
---

Copyrighted 1999 by Anne Wyland ~ Web page designed by Anne Wyland