Ancan Lies And Alibis
Arrived May 17, 2005 at 9:00 am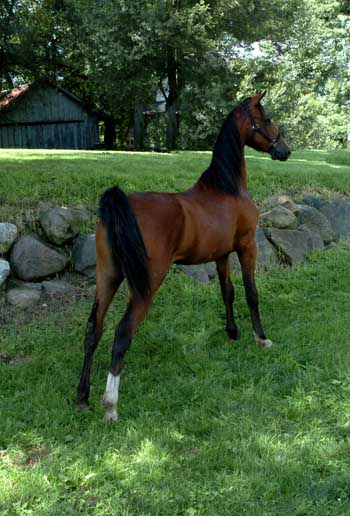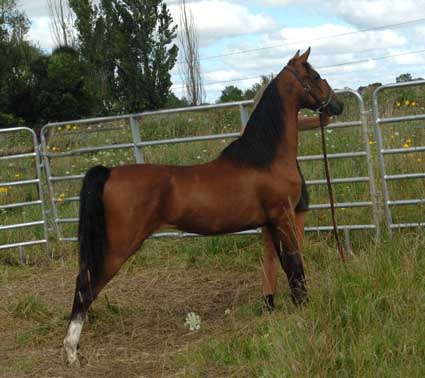 Lila is a very impressive young mare. She has a smooth topline, short back, and a long, deep hip. Her legs are clean and straight, her neck is upright and set on a well laid-back shoulder.
With her eye catching white markings and her fancy and animated attitude, she is exciting to behold. She is gifted all all four legs; possessing a natural trotting ability in front and a great set of hocks behind.
Famously bred, this filly is an outstanding example of her heritage. Her sire is a Champion and producer of World Champions, and her dam is a lovely daughter of World Champion producing Forevermore. Lila has the bloodlines, the conformation, and the attitude needed in today's top broodmares. When her performance days are complete, she will make an outstanding producer.
She is friendly and willing, but has a spark and snort to her as well. She has what it takes to be a top show horse; and for those not interested in showing, she can be one of the nicest carriage driving, trail riding, or dressage horses.
SOLD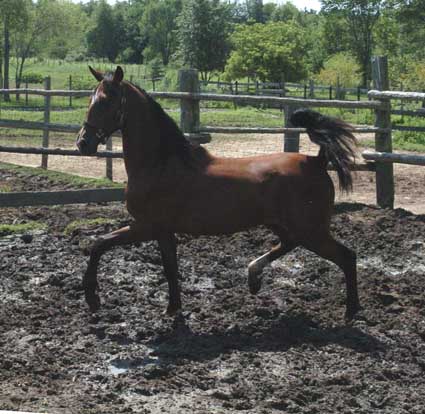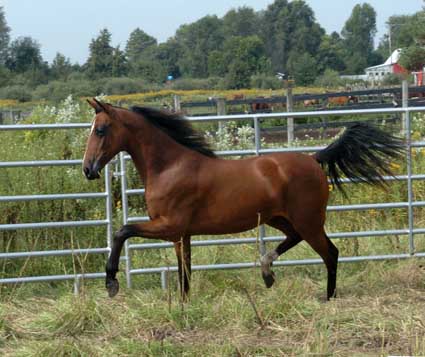 ___________________________________________________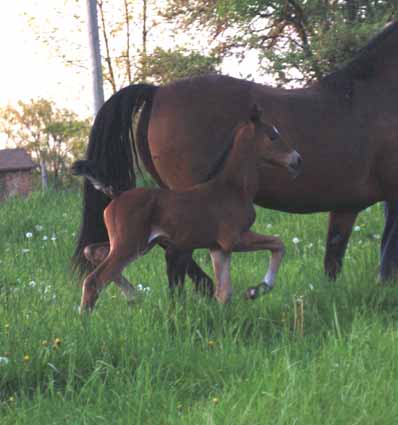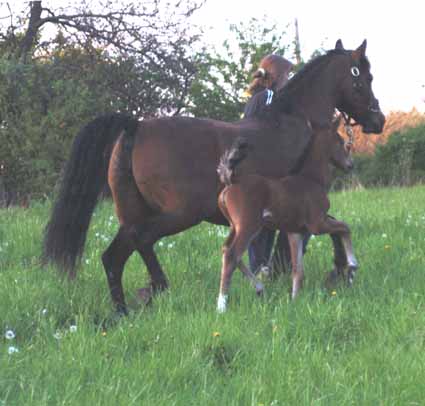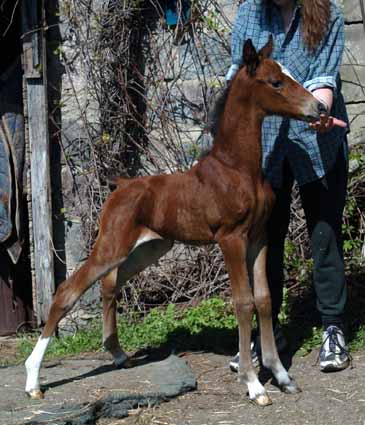 Shown Above; 4 Days Old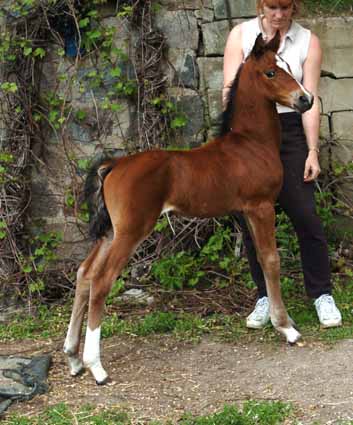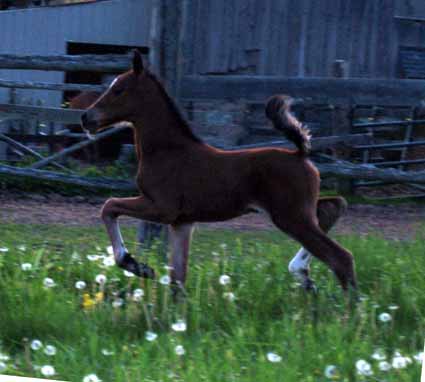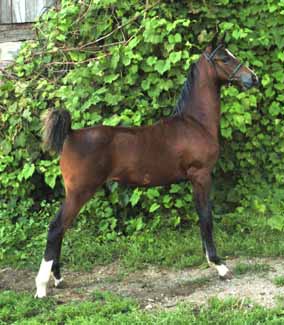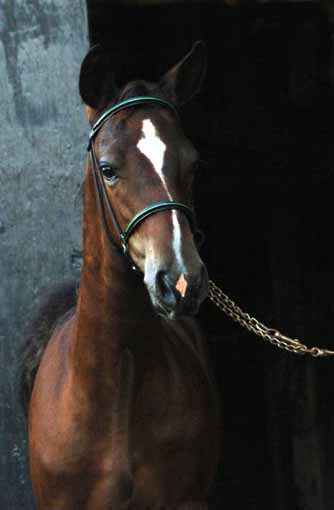 Shown Below At 4 Months Old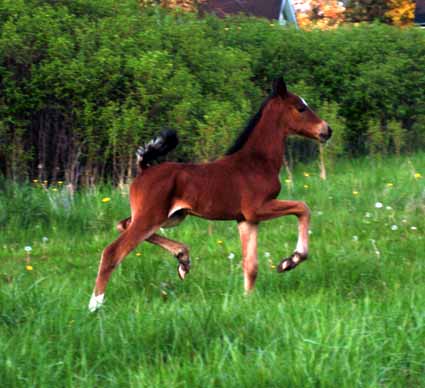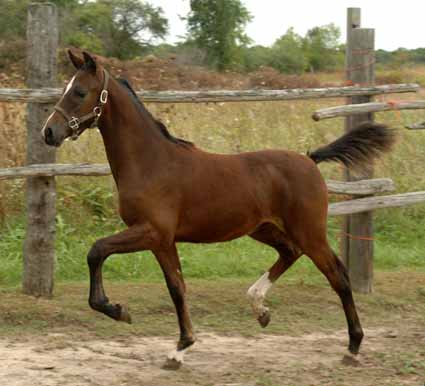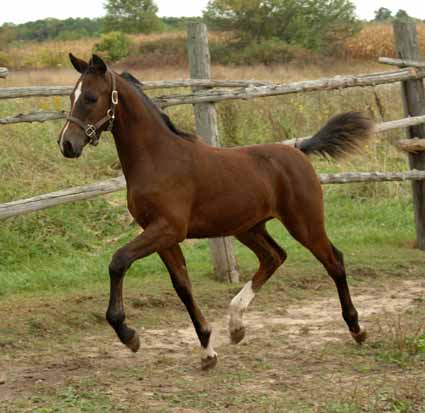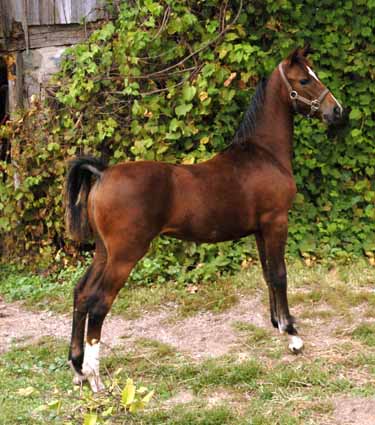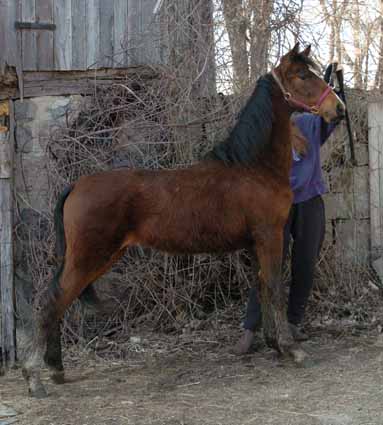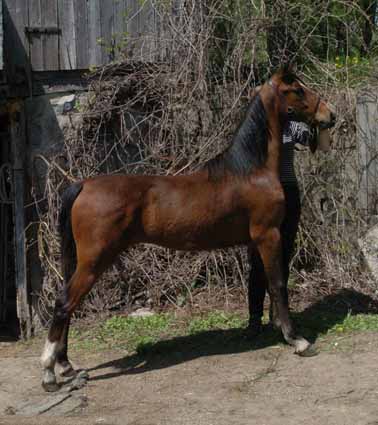 Shown above left 5 months old, right, 9.5 months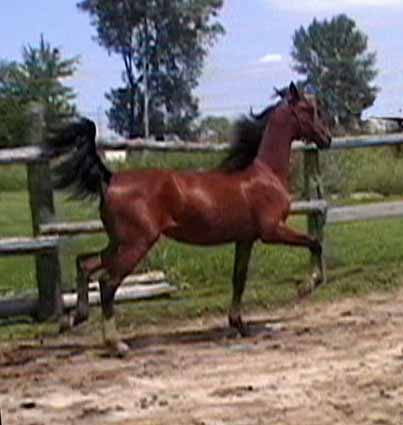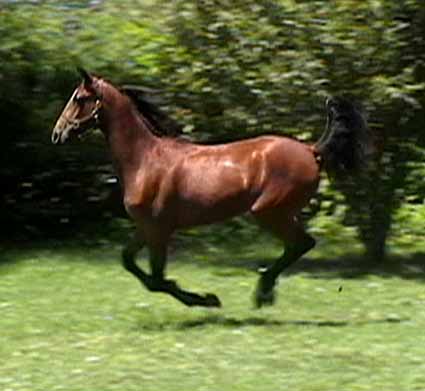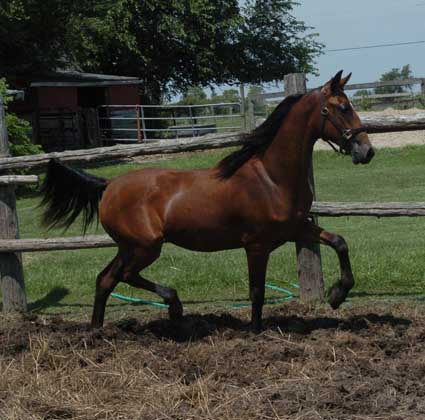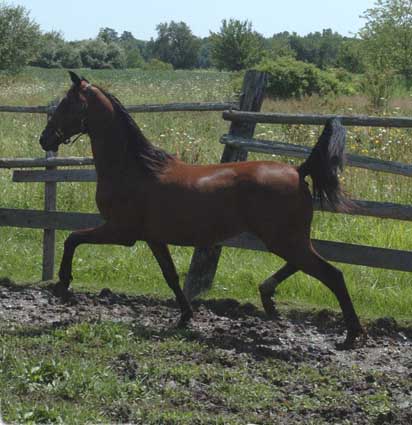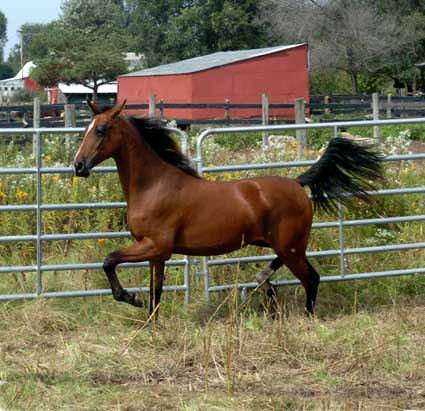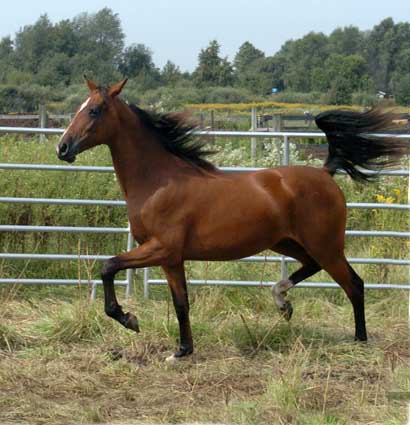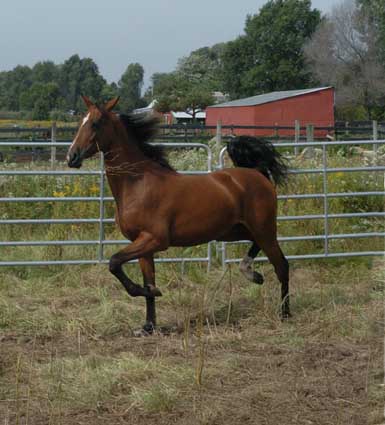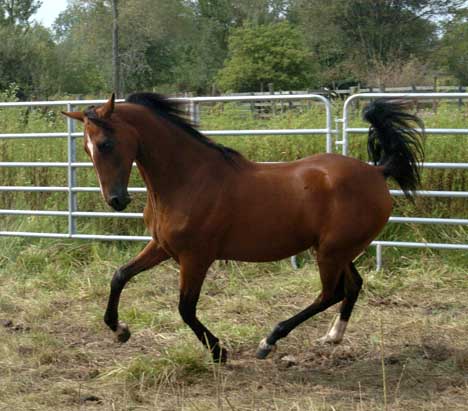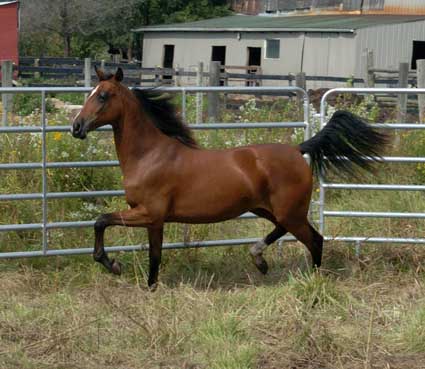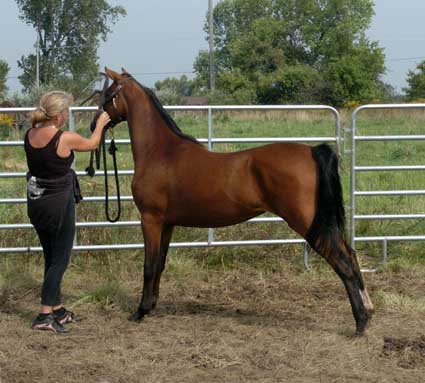 Shown above at one year old
---
Sire
War & Peace

Sire
Century Free Spirit
Sire
Wham Bam Command
Sire
Waseeka's In Command
Dam
Trophy's Corrigan
Dam
Windhover Antigone
Sire
Beamington
Dam
Camelot Kathleen

Dam
SBS Devilashe

Sire
Cedarbrook Sensation
Sire
Chasley Superman
Dam
Oakwood Charm
Dam
CF Ella Mae
Sire
UVM Sinbad
Dam
Showman's Fancy

Dam
Orrwood Bonnie Blue

Sire
Forevermore
Sire
Beamington
Sire
Mr. Breezy Cobra
Dam
Ellen Bar
Dam
Merwin Adonna
Sire
Fairfield Fortune
Dam
Merwin Madonna

Dam
Katy Scarlet

Sire
Tedwin Topic
Sire
Fiddler's Contender
Dam
Waseeka's Cajun Queen
Dam
LCS Shiloh
Sire
Black River Dandy
Dam
Black River Sweet

This pedigree page was built for free at the SitStay GoOut Store
---
Sire: War & Peace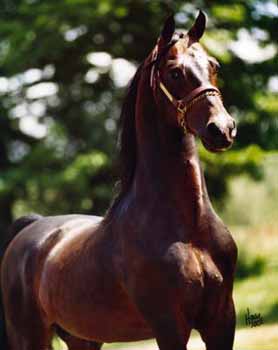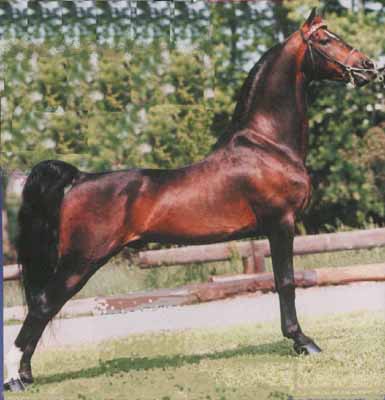 Dam: Orrwood Bonnie Blue

Orrwood Bonnie Blue
---

Copyrighted 1999 by Anne Wyland ~ Web page designed by Anne Wyland