Ancan Alliance Of Danger
"Allie"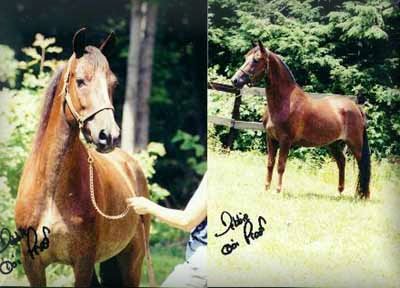 Allie has the best disposition! She is calm, sane, and gentle. My young (inexperienced) sons tied lead ropes to her halter and jumped on her back as a yearling, and she was safe for them to do so. She is a wonderful trail horse, brave and safe for almost any level rider.
Allie has wonderful conformation from her laidback shoulder to her length of hip. She has sound athletic ability off all four and has a style and grace to her step. Her bone is dense and she is deep bodied. Allie has truly been a welcomed addition to our collection of beloved Morgans.
---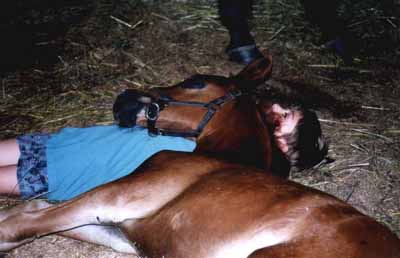 Weanling photo, 1997
| | |
| --- | --- |
| Yearling | Six Years Old |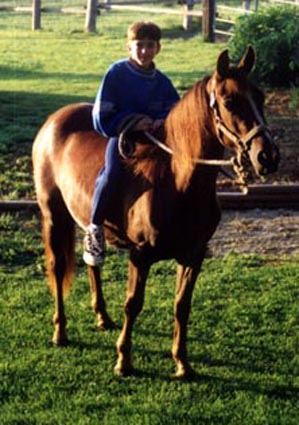 ---

Pedigree For
Ancan Alliance Of Danger

"Allie"
Sire
Fiddler's Blackriver

Sire
Waseeka's Vivo

Sire
Waseeka's Here Tiz

Sire
Waseeka's Nocturne

Dam
Waseeka's Thisizit

Sire
Waseeka's Nocturne

Dam
Mannequin

Dam
Fiddler's Dolly

Sire
Kingston

Sire
Upwey Ben Don

Dam
Junefield

Dam
Orcland Youlenda

Sire
Ulendon

Dam
Paleface

Dam
Ancan Lil Miss Dangerous

Sire
DarVale Wildside

Sire
Equinox Benn Adam

Sire
Bennfield's Ace

Dam
Waseeka's Charm

Dam
Equinox Bell Song

Sire
Bald Mt Ebony Knight

Dam
Waseeka's Theme Song

Sire
Wynne Commotion

Sire
Waseeka's In Command

Dam
Deb's Little Bess

Dam
Shaker's Rita

Sire
Troutbrook Playboy

Dam
Oakmoor Cadence

This pedigree page was built for free at the SitStay GoOut Store
---
Sire, Fiddler's Blackriver "Fid"

---
Dam, Ancan Lil Miss Dangerous "Danger"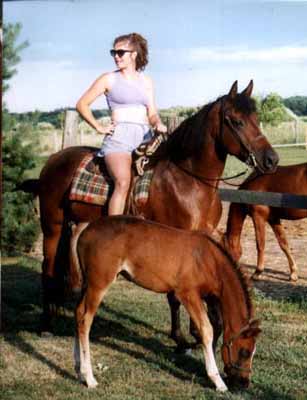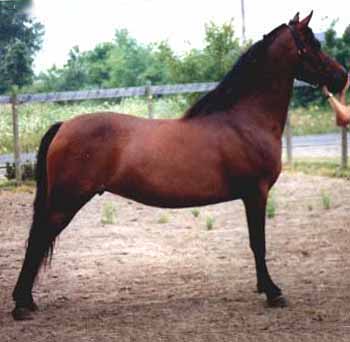 View more of Ancan Lil Miss Dangerous "Danger"
---

Copyrighted 1999 by Anne Wyland ~