Ancan Andante
"Donnie"
---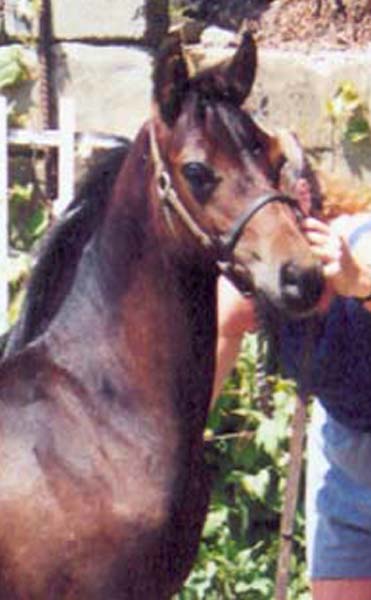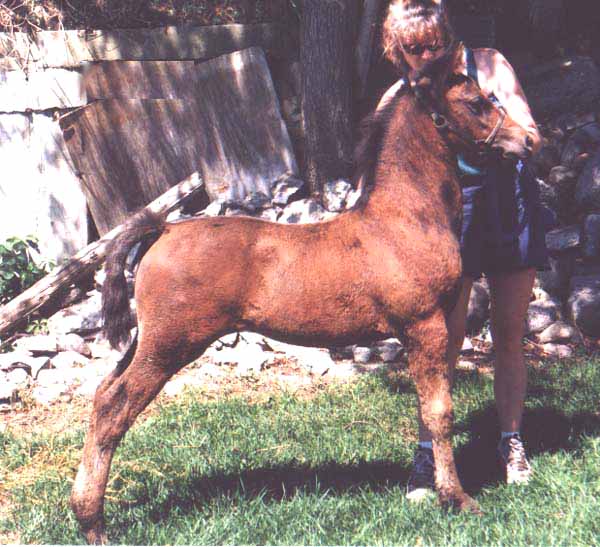 Ancan Andante
(Fiddler's Blackriver x TMI Intermezzo)
May/2001, stunning dark-bay stallion. With his line-breeding to Waseeka's Nocturne, crosses to Upwey Ben Don, Ulendon, and Van Lu Starbuck, he is as beautiful and athletically talented as his bloodlines would suggest. Very people oriented, "Donnie" is one of the smartest and easiest trained youngsters ever born here. He is a beautiful young stallion with a bright and unlimited future ahead of him whether it be in the show ring, breeding shed, or as a treasured best friend. We've had many friends encouraging us to retain this lovely colt as our replacement for his sire - but we're not interested in promoting a junior stallion.
~ S O L D ~
Congratulations To
Cindy Morgan of North Carolina
Other photos of Donnie...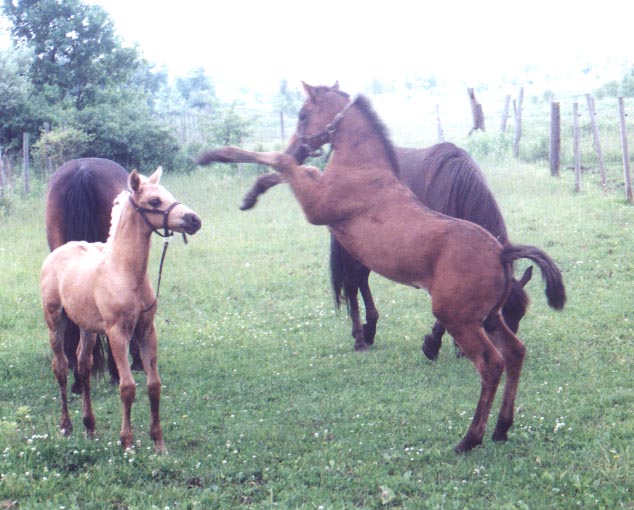 Here's his dam, TMI Intermezzo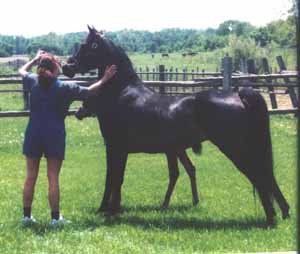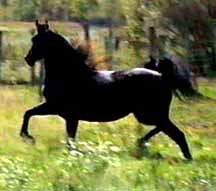 Click here to view Andante's sire,
Fidder's Blackriver
Pedigree for:
Ancan Andante "Donnie"

Sire
Fiddler's Blackriver
Sire
Wasseeka's Vivo
Sire
Waseeka's Here Tiz
Sire
Waseeka's Nocturne
Dam
Waseeka's Thisizit
Dam
Waseeka's Theme Song
Sire
Waseeka's Nocturne
Dam
Mannequin
Dam
Fiddler's Dolly
Sire
Kingston
Sire
Upwey Ben Don
Dam
Junefield
Dam
Orcland Youlenda
Sire
Ulendon
Dam
Lippitt Spearmint
Dam
TMI Intermezzo
Sire
Cromwell Symphony
Sire
Windcrest Music Man
Sire
Waseeka's Nocturne
Dam
Windcrest Delight
Dam
Juneson's Meg
Sire
Broadwall Juneson
Dam
UC Majorette
Dam
TriColor Ability
Sire
Nobility
Sire
Noble Command
Dam
Lost River Sanfield
Dam
TriColor Starburst
Sire
Van Lu Starbuck
Dam
Dartmoor Lady Trent

This pedigree page was built for free at the SitStay GoOut Store
---
Copyrighted 1999 by Anne Wyland ~ Web page designed by Jenny Morgan ~ Created in IE Frontpage and web graphic created in LviewPro.