Ancan High Jinks
"Jinks"
---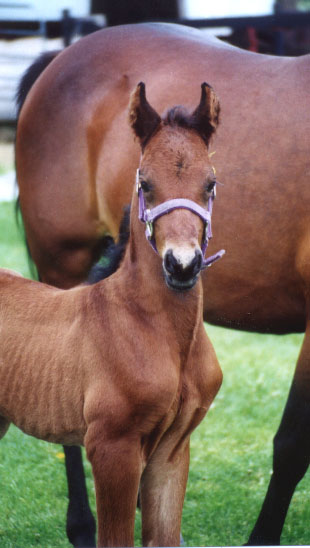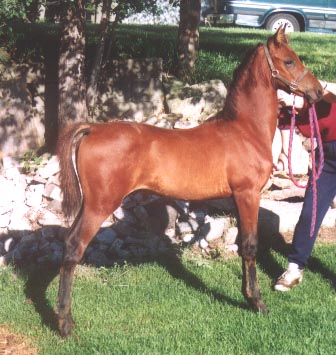 A stunning bay 2000 colt by a World Champion producer, out of a consistent Champion In-Hand producer, "Jinks" is a classic example of his planned breeding. We were very pleased with this outstanding youngster. We knew he'd shine in the show ring, and likely in the breeding shed as well.
Unfortunately, the world had other plans for Jinks. He had an immune deficiency and we never knew it. He was healthy as long as he was nursing and getting his antibodies from his dam's milk. Once weaned, he slowly went downhill. We finally had no choice than to lay his gentle soul to rest and set his spirit free.
More photos of "Jinks"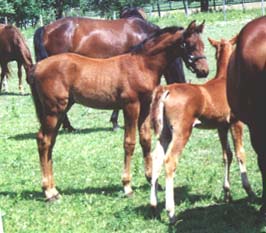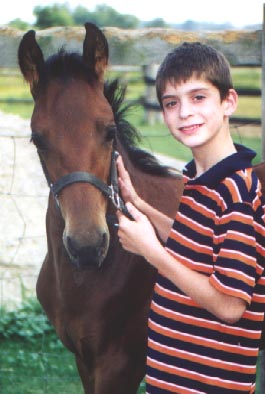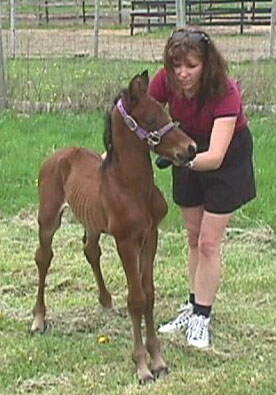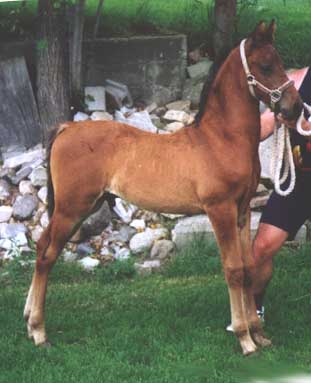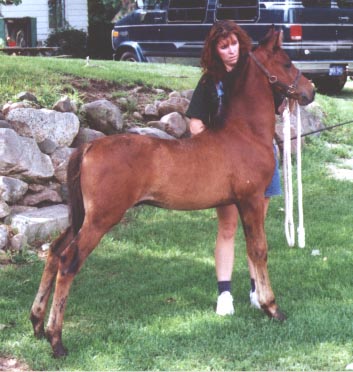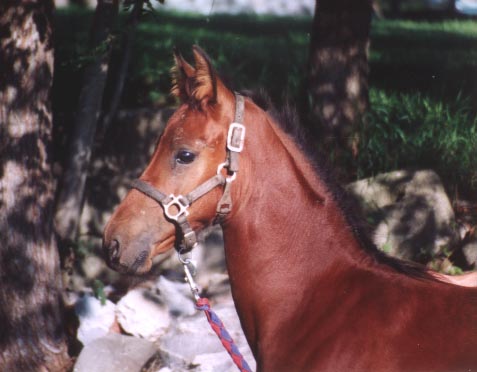 Pedigree for Ancan High Jinks "Jinks"

Sire
Carlyle Coalition
Sire
Anthracite
Sire
Sir Galaxy
Sire
King Peter
Dam
Betsy Jane
Dam
Myrita
Sire
Raymond S Sentney
Dam
Amorita
Dam
Carlyle Dream On
Sire
Waseeka's In Command
Sire
Waseeka's Nocturne
Dam
Miller's Adel
Dam
Carlyle Day Dream
Sire
Windcrest Splendor
Dam
Funquest Eastfield
Dam
Ancan Lil Miss Dangerous
Sire
DarVale Wildside
Sire
Equinox Benn Adam
Sire
Benfield's Ace
Dam
Waseeka's Charm
Dam
Equinox Bell Song
Sire
Bald Mt Ebony Knight
Dam
Waseeka's Theme Song
Dam
Wil O Creek Darling
Sire
Wynne Commotion
Sire
Waseeka's In Command
Dam
Deb's Little Bess
Dam
Shaker's Rita
Sire
Troutbrook Playboy
Dam
Oakmoor Cadence

This pedigree page was built for free at SitStay.com

Jink's sire, Carlyle Coalition
---
Copyrighted 1999 by Ancan Wyland ~ Web site designed by Jenny Morgan ~ Created in IE Frontpage, graphics created in LViewPro.