Ancan Magic Potion
Foaled August 22, 2004, 1:30 am
Brown Colt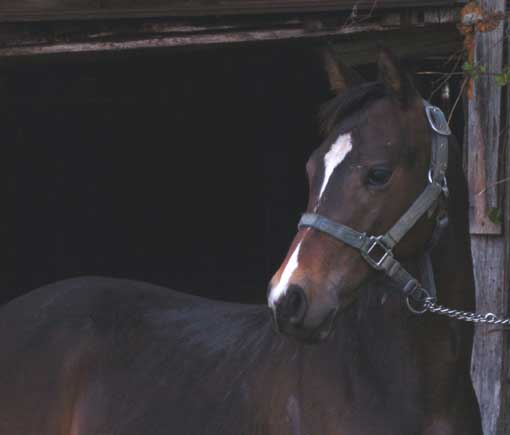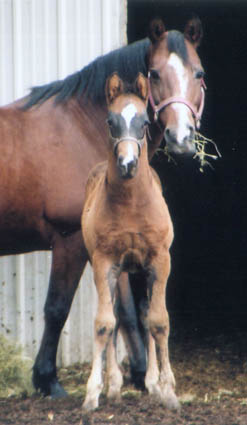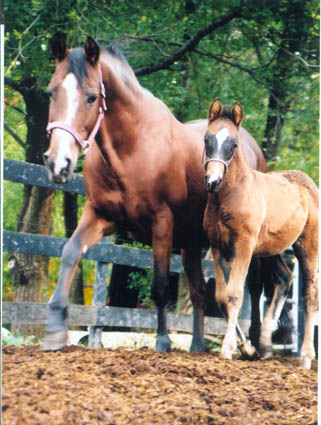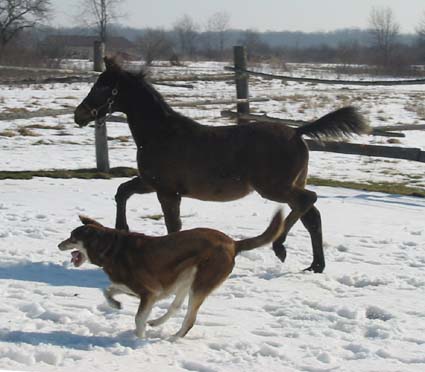 Darling is, without a doubt my favorite producing broodmare. Her foals have such pride and natural spark; they are always excited to work and never drop an ear. This boy is no exception. He always has his ears up and has a happy, easy- going disposition. Her foals have size and substance, gorgeous heads and outstanding conformation, Magic has that as well. He'll mature over 15 hands and will have that good ol' Morgan type not always prevalent in his bloodlines anymore.
Magic is calm, cool, and collective in all that he does. Not much rattles the cage of this sane colt. He has good conformation from his well-laid-back shoulder, to his long hip. He is very pretty, kind, and friendly. A very nice colt indeed.
He has sold to Linda Gibson, of Port Orchard, Washington. Congratulations to her and her eye for a good Morgan even as a newborn!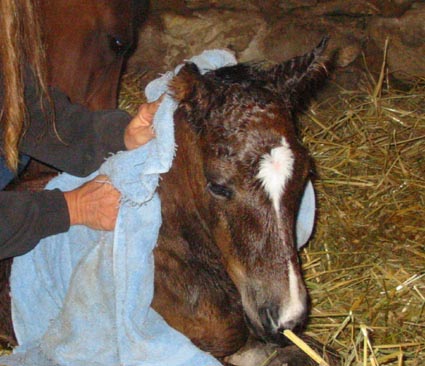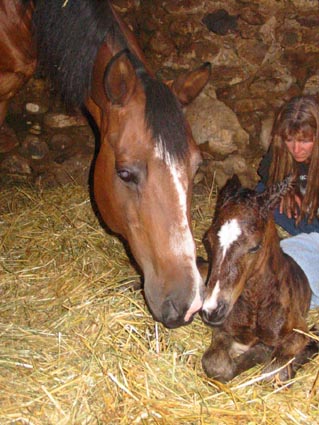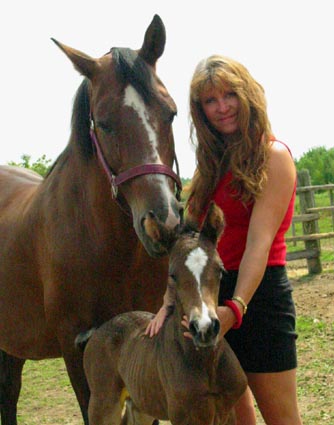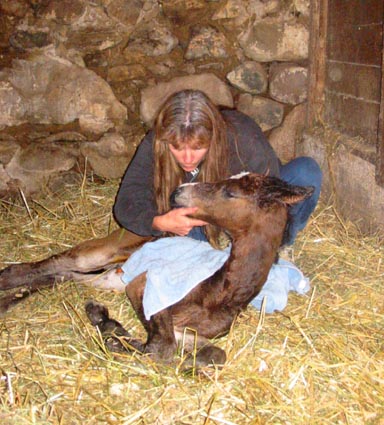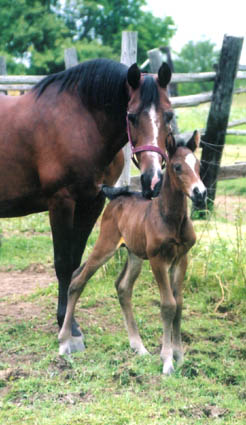 All above photos from newborn to one day old.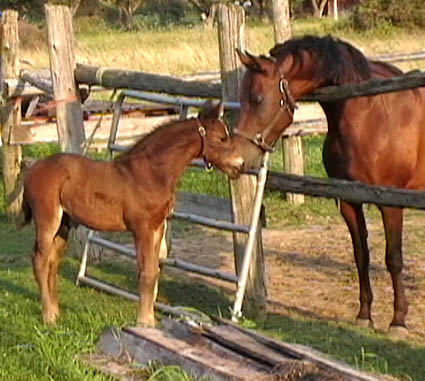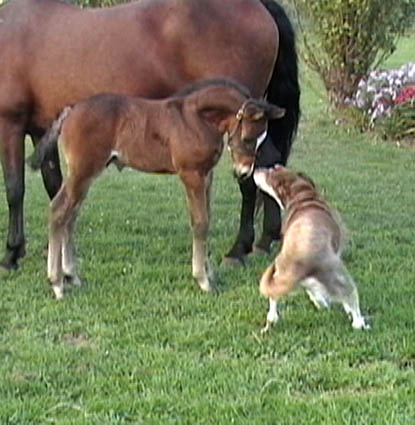 Above photos at two weeks old.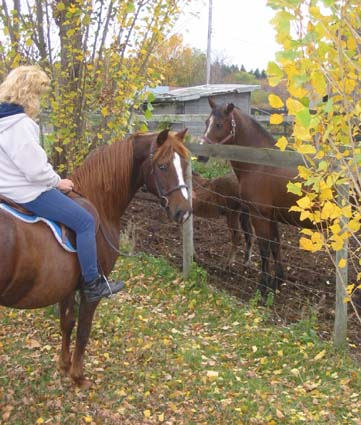 Above, at 2 months old, Magic met the famous Clifford of Drummond Island and stole Clifford's heart! Cliffy thought Magic was the most special baby he ever saw! Okay - so he was the ONLY baby Clifford ever had saw - he still thought he was mighty cool. Magic said he wants to grow up to have books and movies made about him, TOO! Momma-Darling approves.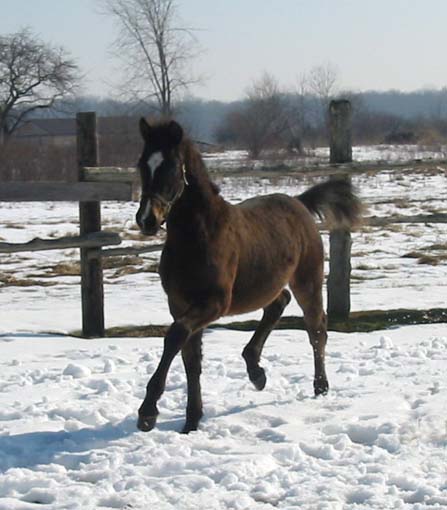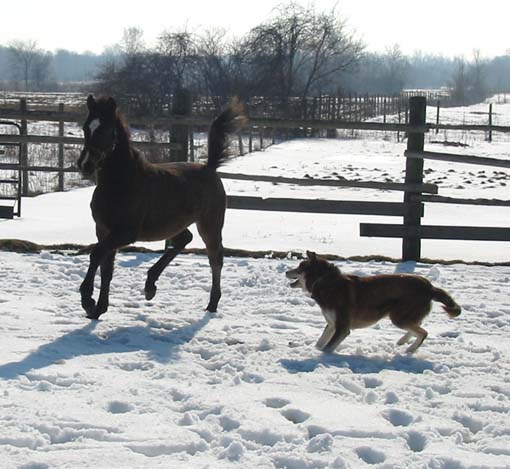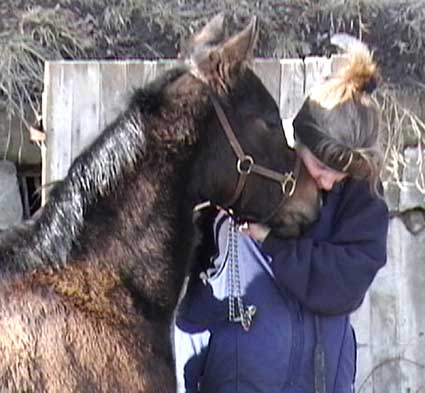 Above photos at 5.5 months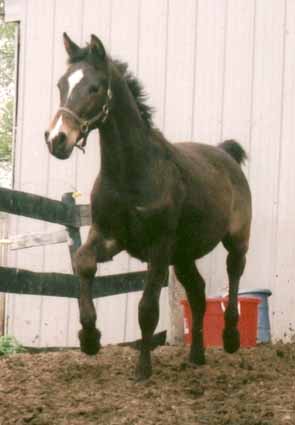 Above photos at 9 months
---
Sire
Ancan Hocus Pocus

Sire
Fiddler's Blackriver
Sire
Waseeka's Here Tiz
Dam
Waseeka's Theme Song
Dam
Fiddler's Dolly
Sire
Kingston
Dam
Orcland Youlenda

Dam
Second The Motion

Sire
Tedwin Topic
Sire
Fiddler's Contender
Dam
Waseeka's Cajun Queen
Dam
Second Line
Sire
Saralin's Commandant
Dam
Cedar's Custom Made

Dam
Wil O Creek Darling

Sire
Wynne Commotion
Sire
Waseeka's In Command
Sire
Waseeka's Nocturne
Dam
Miller's Adel
Dam
Deb's Little Bess
Sire
Green Mead's Adonis
Dam
Kane's Debonette

Dam
Shaker's Rita

Sire
Troutbrook Playboy
Sire
Waseeka's Nocturne
Dam
Mistress Merridawn
Dam
Oakmoor Cadence

Sire
Orcland Don Darling

Dam
Lippitt Spearmint
This pedigree page was built for free at the SitStay GoOut Store
---
Sire, Ancan Hocus Pocus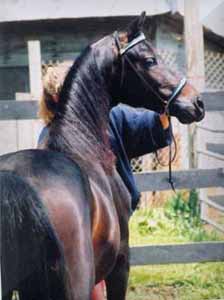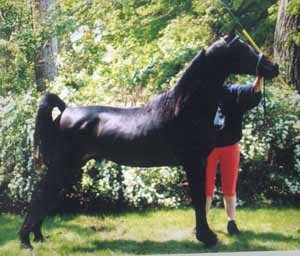 ---
Dam, Wil O Creek Darling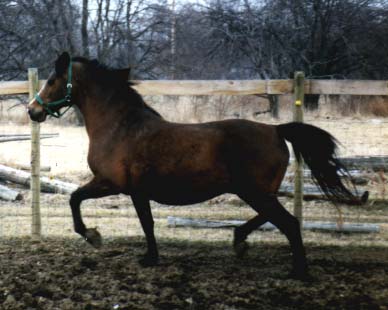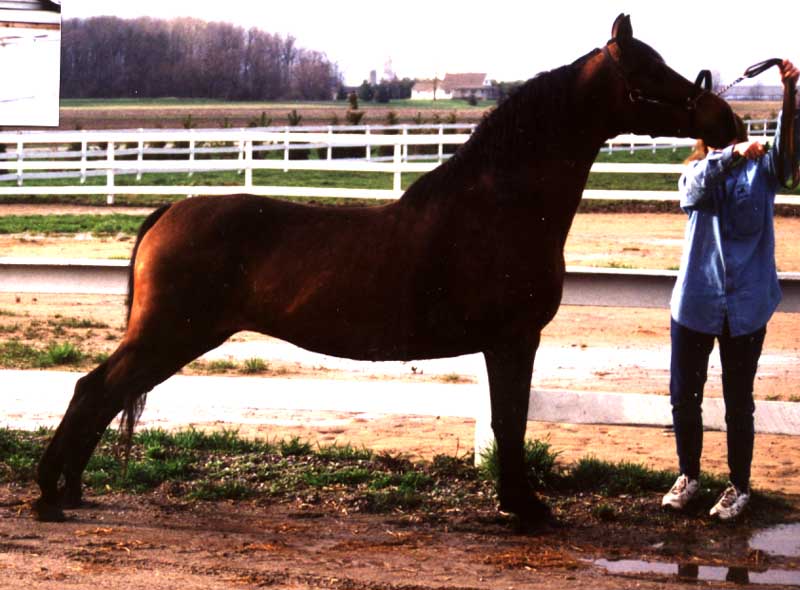 View more of Wil O Creek Darling
---

Copyrighted 1999 by Anne Wyland ~ Web page designed by Anne Wyland