Ancan A Cut Above
"Precious"
---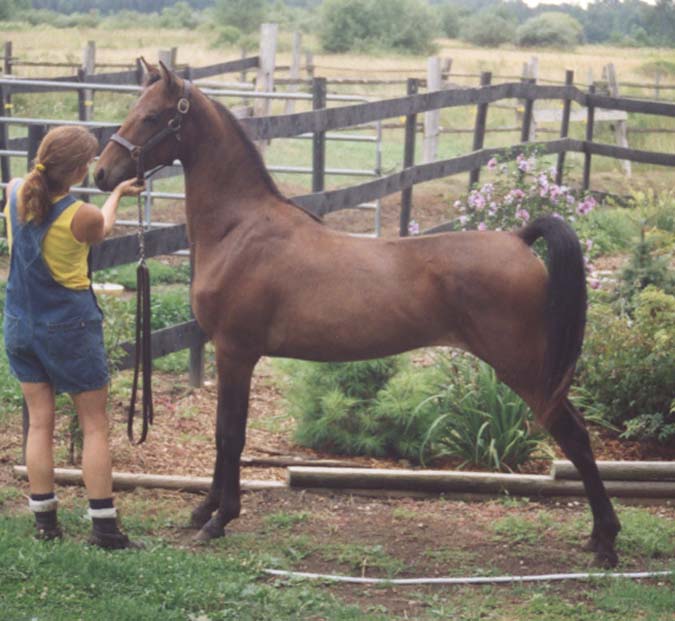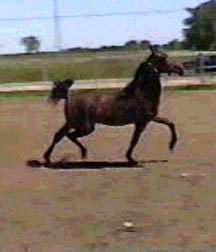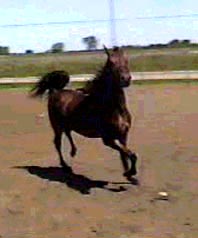 Ancan A Cut Above
(Above Command x TMI Intermezzo)
Wonderfully Nocturne-bred mare. "Precious" has size, length of neck, great legs, hocks, and goodness - can this filly sit back and trot! Definite park material - at the very least, English Pleasure. I've called her my "lap dog" since birth because she is so sweet and friendly - VERY people oriented. However, don't let the sweet fool you. She is red-hot. She will easily mature to 15.3hh.
We offer this lovely yearling filly only due to being overstocked here at the farm. Buy her for your show-string and future broodmare. Her future is unlimited! $6,000.
~ S O L D ~
Congratulations to Marilyn Esteb, of Colorado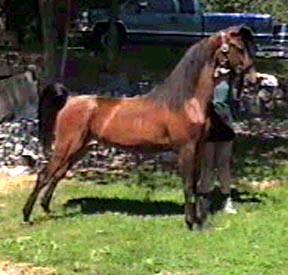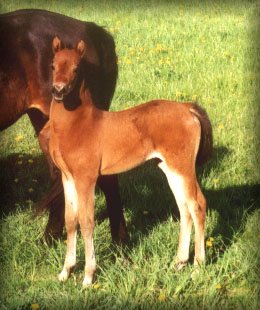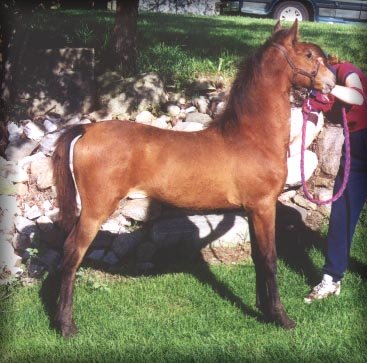 Pedigree for
Ancan A Cut Above

Morgan

Sire
Above Command
Sire
Noble Command
Sire
Waseeka's In Command
Sire
Waseeka's Nocturne
Dam
Miller's Adel
Dam
Waseeka's Interlude
Sire
Waseeka's Nocturne
Dam
Waseeka's Thisizit
Dam
Troutbrook Susie K
Sire
Waseeka's Moonshot
Sire
Waseeka's Nocturne
Dam
Windcrest Delight
Dam
Troutbrook Donna Lee
Sire
Applevale Donalect
Dam
Belle Donna
Dam
TMI Intermezzo
Sire
Cromwell Symphony
Sire
Windcrest Music Man
Sire
Waseeka's Nocturne
Dam
Windcrest Delight
Dam
Juneson's Meg
Sire
Broadwall Juneson
Dam
UC Majorette
Dam
TriColor Ability
Sire
Nobility
Sire
Noble Command
Dam
Lost River Sanfield
Dam
TriColor Starburst
Sire
Van Lu Starbuck
Dam
Dartmoor Lady Trent

This pedigree page was built for free at the SitStay GoOut Store
---
Copyrighted 1999 by Ancan Wyland ~ Web site designed by Jenny Morgan ~ Created in IE Frontpage, graphics created in LViewPro.