Ancan Infini Te
Foaled April 15, at 2:40 am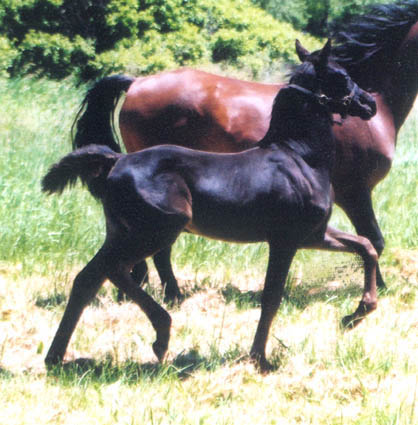 Photos at 2 Months
My goodness, what a stunning black colt this handsome young man is! Handsome head, little tippy ears, a lovely neck with a wonderful curve to the top of it, and set right on top of a well-laid-back shoulder as well. This long legged colt is just something else! Boy can he wave those legs! There is a lot of talent in this package, that's for sure! We certainly didn't expect "black" and to our knowledge, this is the ONLY black Up Hyre Te-N-Te son ever foaled. Maybe best of all is his outstanding disposition! He has always been eager to learn, LOVES to be handled and sets up and models like a pro. He loves it! What a colt! Watch for this one! He's going to be famous!
SOLD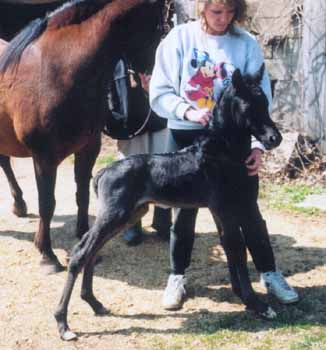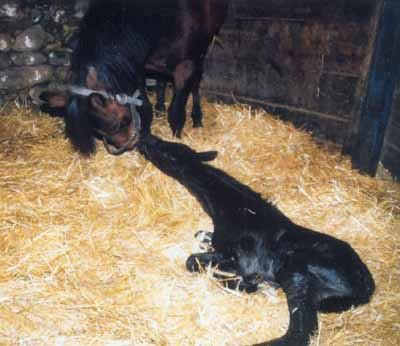 Directly Above, 2 Days Old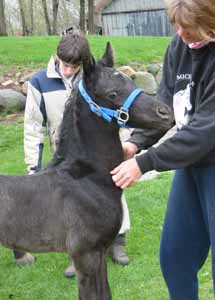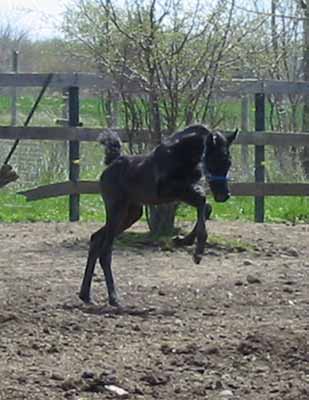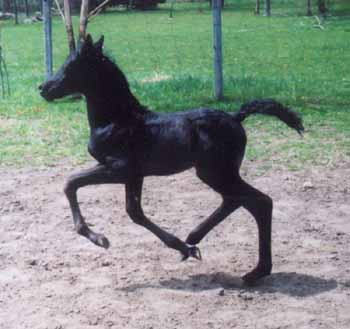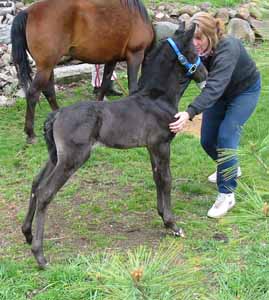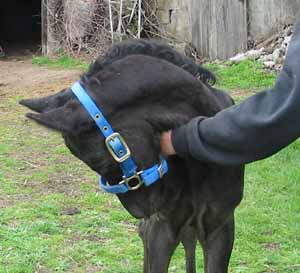 Photos At 10 Days Old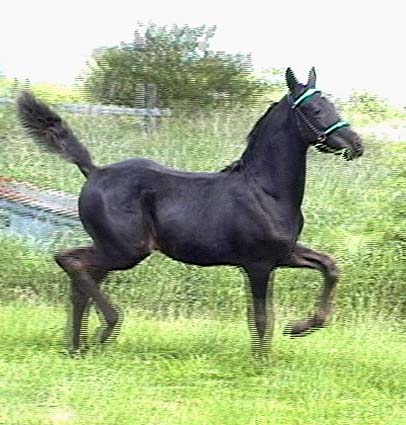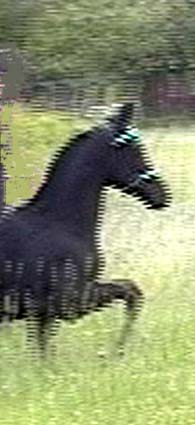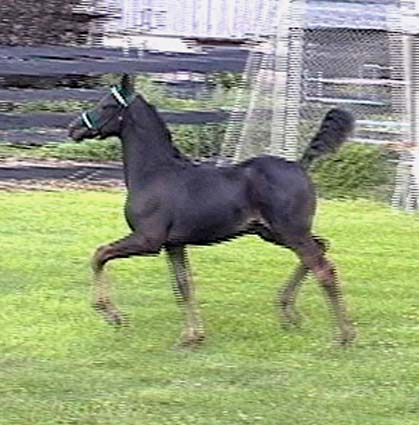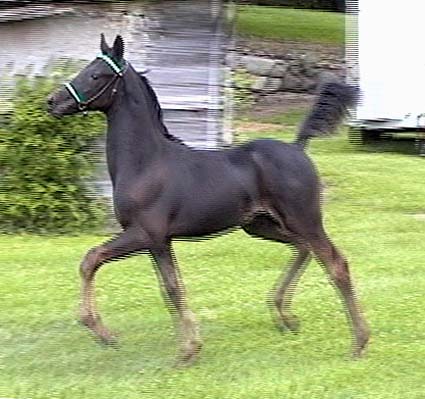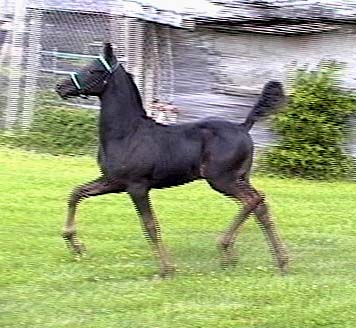 Photos 2.5 Months
Photos above at 4 months old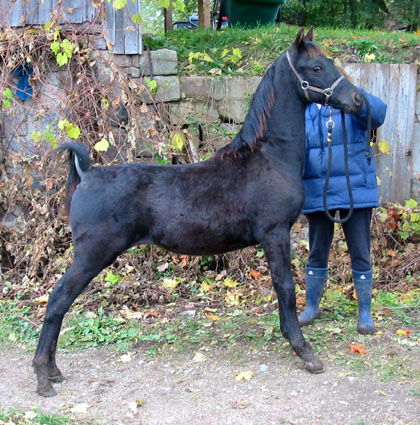 Above Photo At 6 Months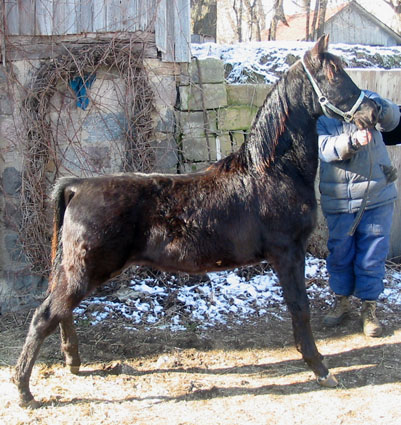 ---
Sire Up Hyre Te-N-Te

Sire
Dee-Cee Mr. Trophy
Sire
Trophy
Sire
Mentor
Dam
Norma
Dam
Dee-Cee Caprice
Sire
Deerfield Challenger
Dam
Cap's Starlet

Dam
Saddleback Swingtime

Sire
Applevale Challenger
Sire
Sealect Of Windcrest
Dam
Valatie
Dam
Waseeka's Band Box
Sire
Waseeka's Nocturne
Dam
Mannequin
Dam
Orrwood Bonnie Blue
Sire
Forevermore
Sire
Beamington
Sire
Mr. Breezy Cobra
Dam
Ellen Bar

Dam
Merwin Madonna

Sire
Fairfield Fortune
Dam
Merwin Adonna
Dam
Katy Scarlett
Sire
Tedwin Topic
Sire
Fiddler's Contender
Dam
Waseeka's Cajun Queen
Dam
LCS Shiloh
Sire
Blackriver Dandy
Dam
Blackriver Sweet
This pedigree page was built for free at the SitStay GoOut Store
---
Dam, Orrwood Bonnie Blue
---
---

Copyrighted 1999 by Anne Wyland ~ Web page designed by Anne Wyland.