Proudly Presenting...
Ancan Rhiannon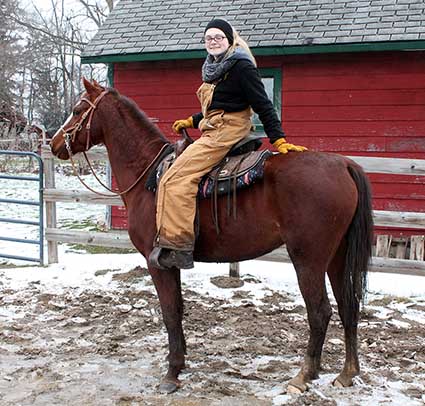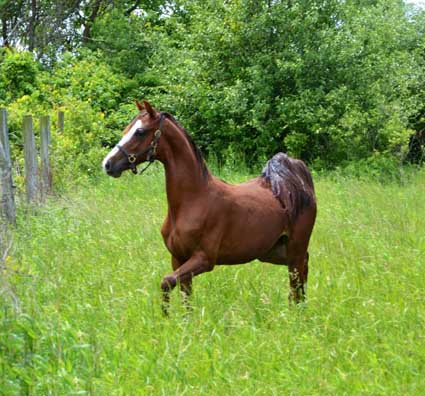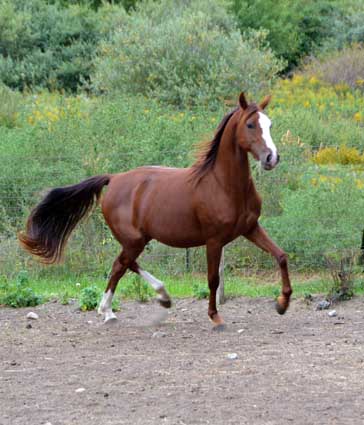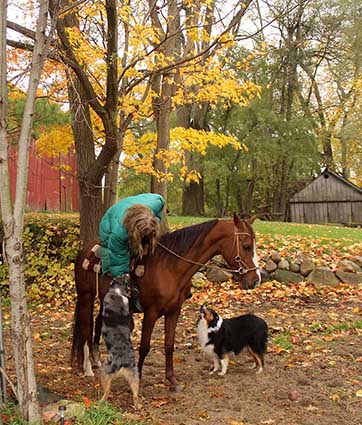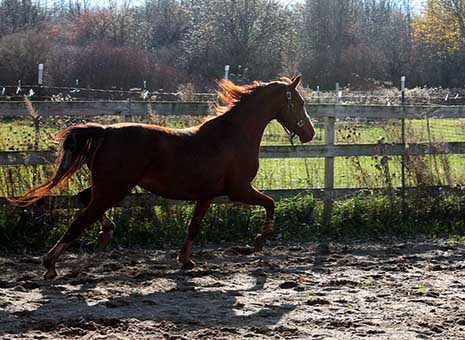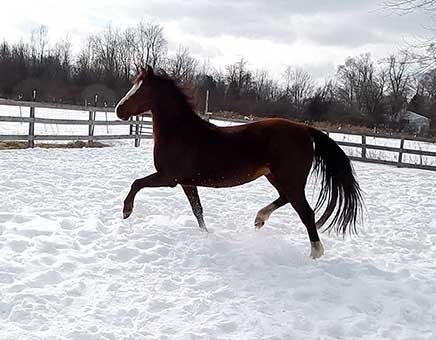 Foaled April 28, 2011 at 10:35 AM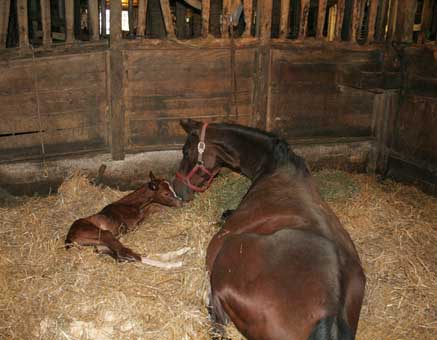 Rhia is fancy and full of life! She is extremely people oriented and willing-to-please when being worked or handled; a joy to work with and train. At liberty, she is animated, athletic, and full of spark and pizzazz. She loves to strut, flag, and show off. She is very much an athlete, using her hocks correctly, and can really get underneath herself and "push off" like a horse is supposed to.

Trail rode exclusively, she goes through water, mud, across busy highways, over downed trees, up and down hills, and will "trail blaze" through the woods where there are no trails to follow. She is an easy "go forward" sort that requires very little encouragement to step forward. We have rode in both a side-pull (bitless bridle) and a simple copper-mouth english snaffle, she prefers the bitless. She responds with a light contact and thrives with a rider who has confidence and the ability to reassure her if she becomes uncertain. We talk to our horses - and she looks for that in her rider. She is used to the company of our pet dogs, and enjoys sharing trail rides with them. Doesn't spook at hikers, bikes, deer, or other things encountered on a trail ride. Doesn't bite or kick the horses she rides with. While she has gone out solo a few times, she has limited experience trail riding alone; simply because we don't usually ride alone. She is comfortable riding solo if I take the dogs with us. I have never taken her out completely alone; no other horses or the dogs.

She is GREEN in "arena work". Things like taking the correct lead at a lope or canter, neck reining, maintaining 2 distinctive speeds at trot, going into a lope from a walk, and to some degree "leg pressures" she is unfamiliar with. She could certainly learn these things - but since we prefer trail riding to arena work -we simply haven't taught her. We saddle up and head out to trail ride - and this is what she knows.
Handled daily from birth to present, she safely ties, clips, stands for fly-spraying, loads and hauls safely. Rhia is well mannered for veterinarian and farrier work and up to date on both. Stands 14.3 hh. She has fancy markings; will turn heads and garner attention where ever she goes. She will make you proud showing in hunter, western, or classic pleasure/driving. Not looking for a show horse? She is so people oriented, sane, and willing, she'll make a wonderful best friend and favorite trail horse, too.
Her dam and maternal sister have been some of my very best producers. I'm hesitant to part with Rhia for that very reason. Bred only once, she produced the stunning Ancan Incredible Dash, by Ultra's Special Agent. He showed well at the Michigan futurity as only a 3 month old colt. He took reserve in his colt class and placed in the top in the competitive Weanling Sweepstakes. I'm sure this eye-catching mare will continue to produce outstanding Morgans.
I'm serious about reducing my numbers, or I would never part with such a gem.

Truly, my loss can be your gain. Inquiries are welcome.
View a six minute video filmed February, 2015 at the following link: http://youtu.be/tlfnNOnlQ14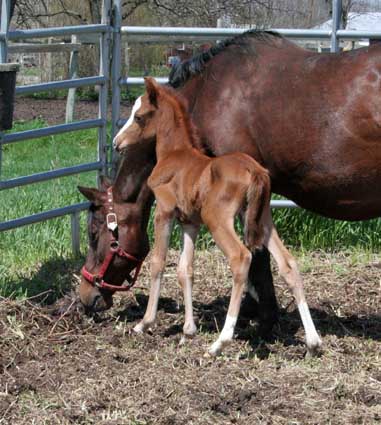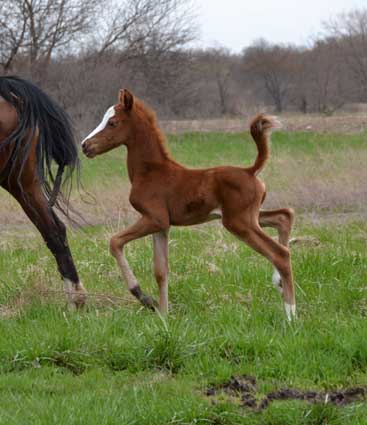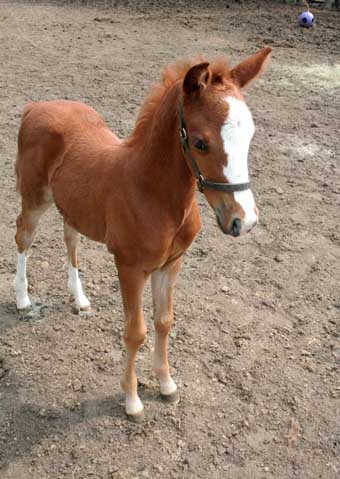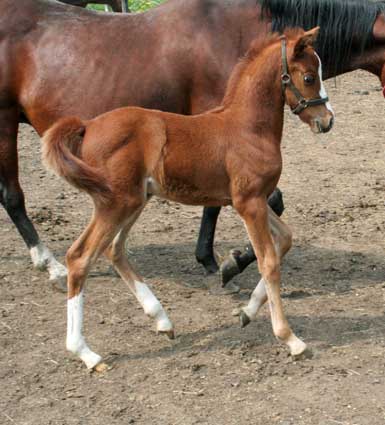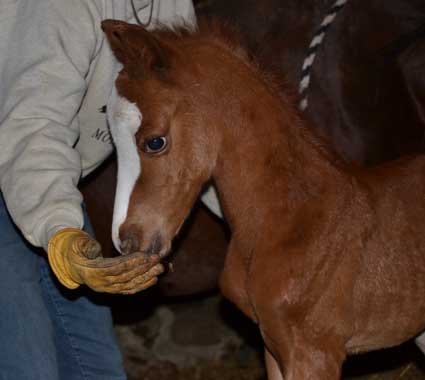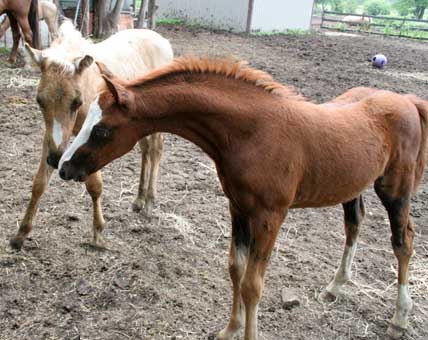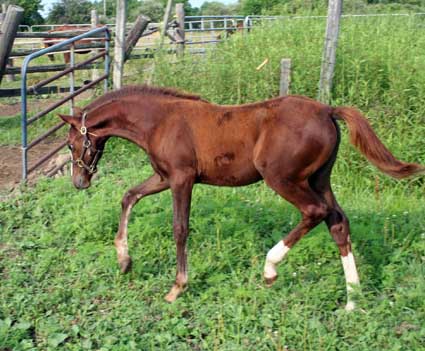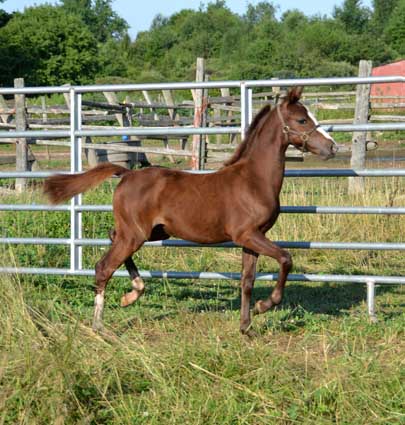 Accepting a loving rider as a baby herself!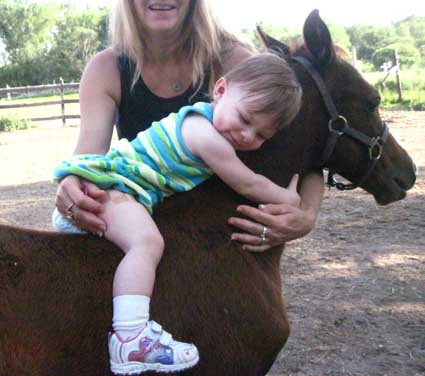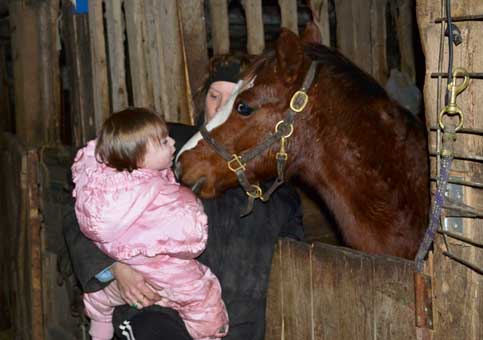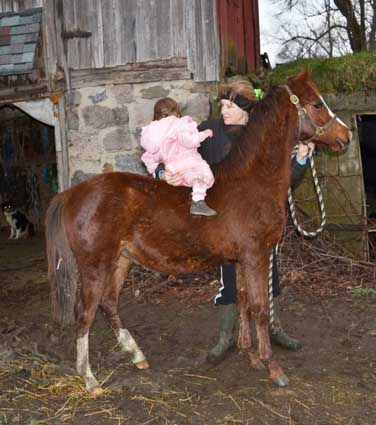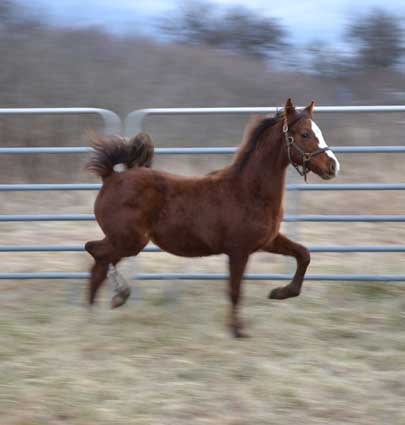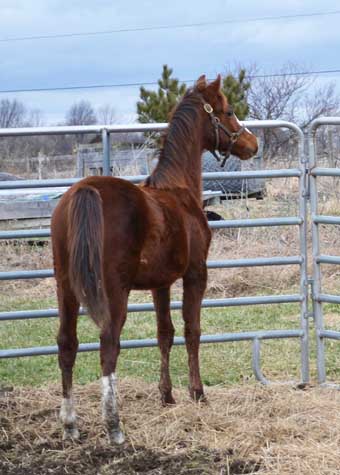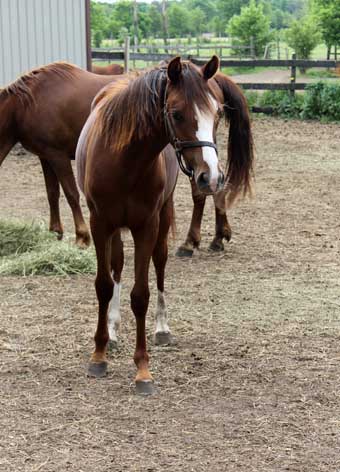 Scary tarps? No problem!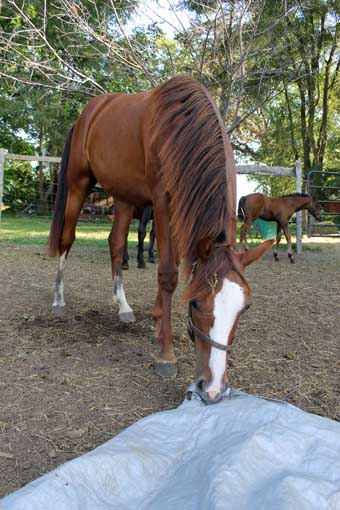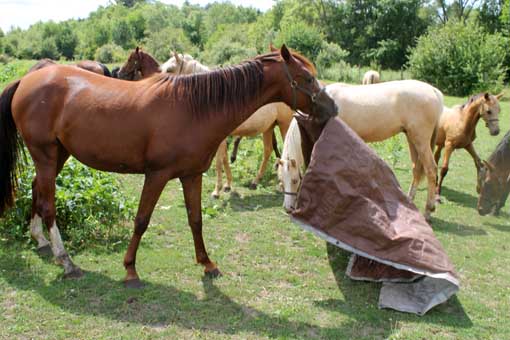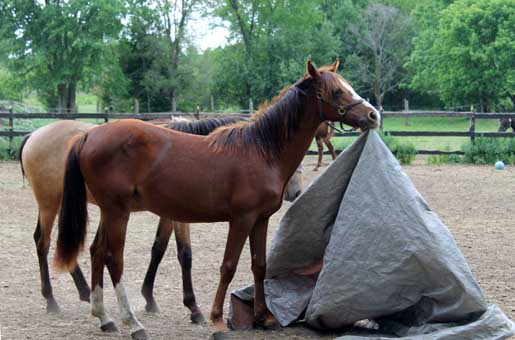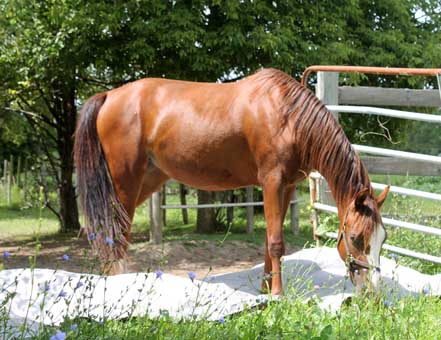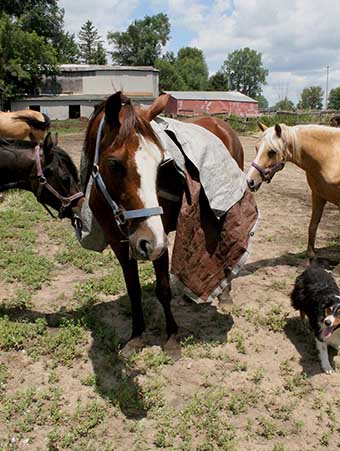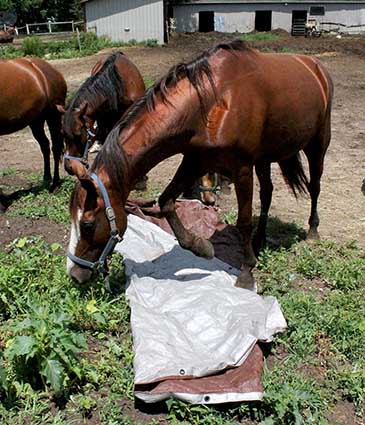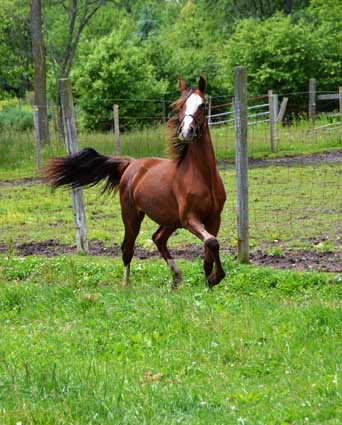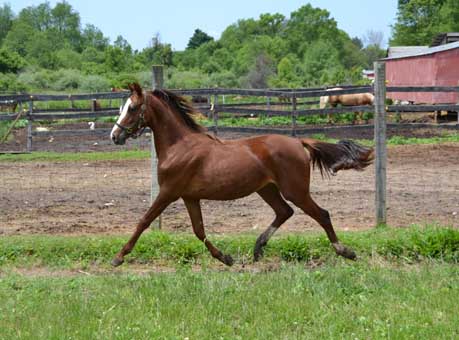 Sweet, inquisitive, and simple to catch.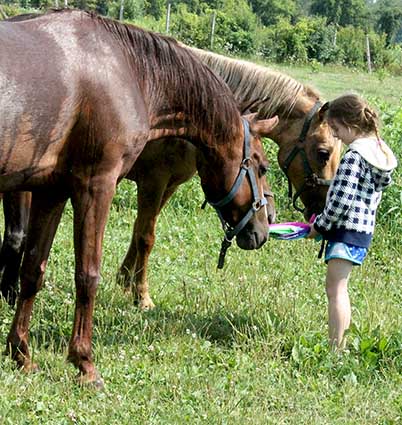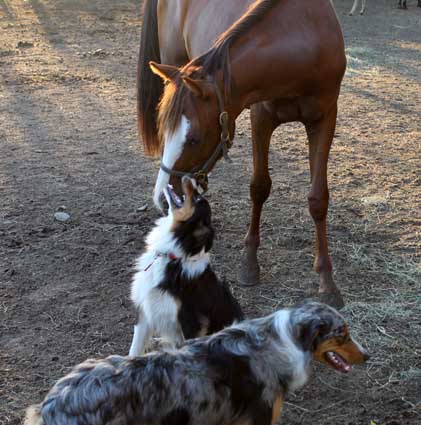 She is mannerly for the farrier, and was blessed with correct, normal, sound hooves.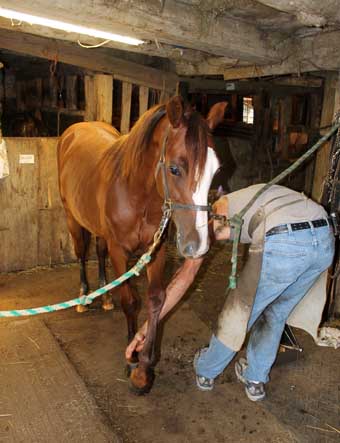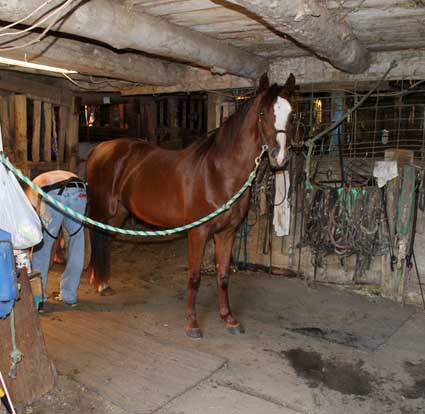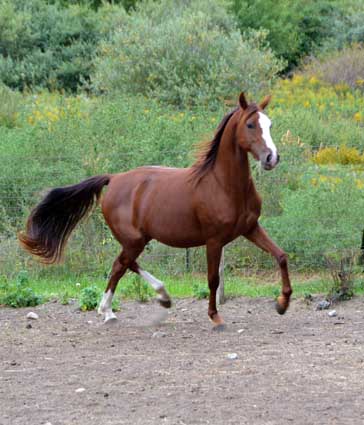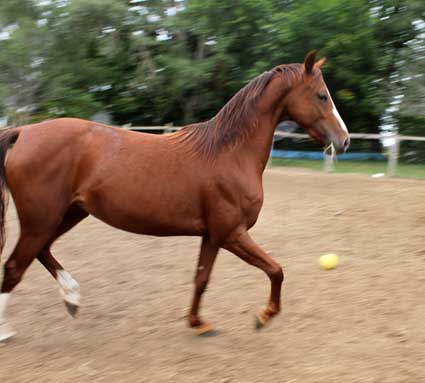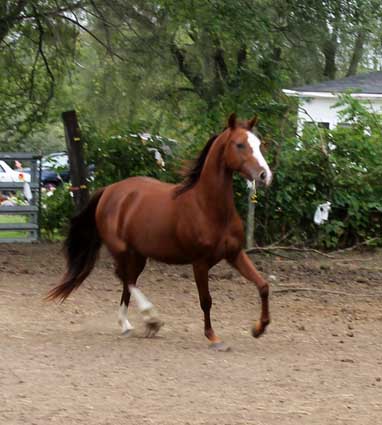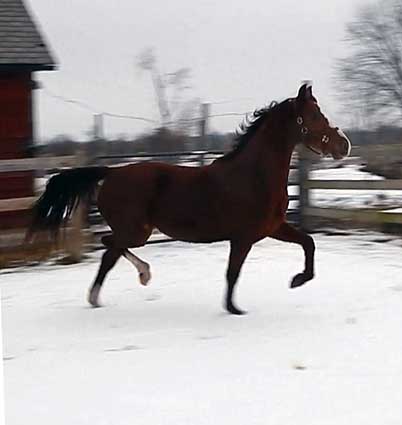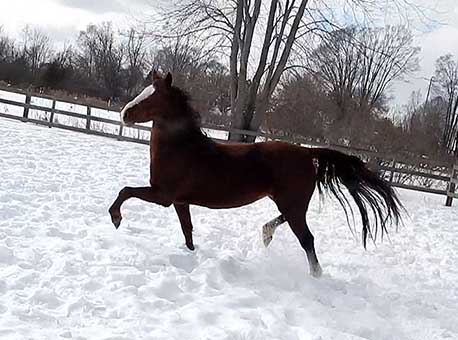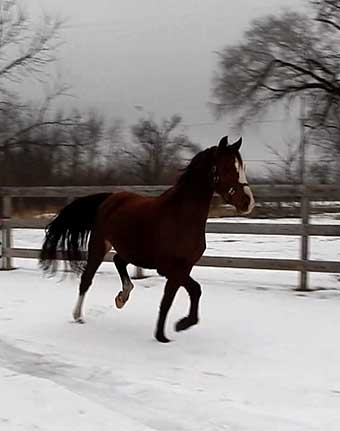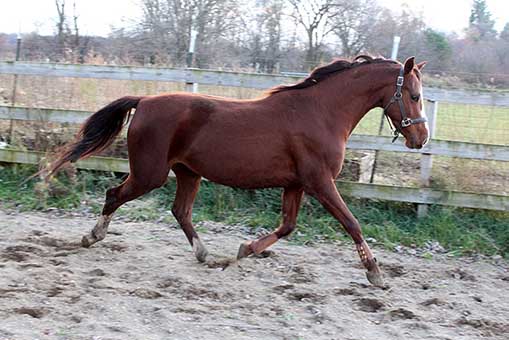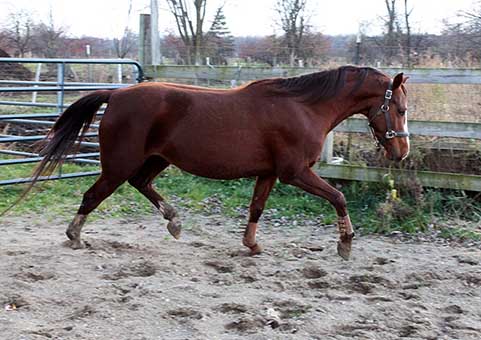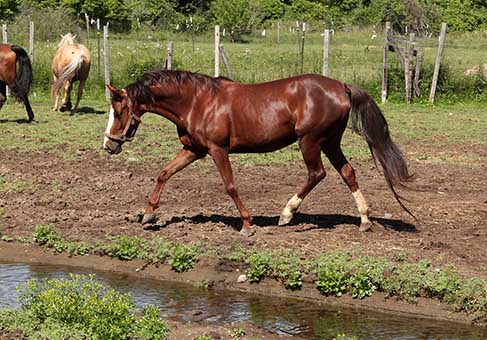 Trail Riding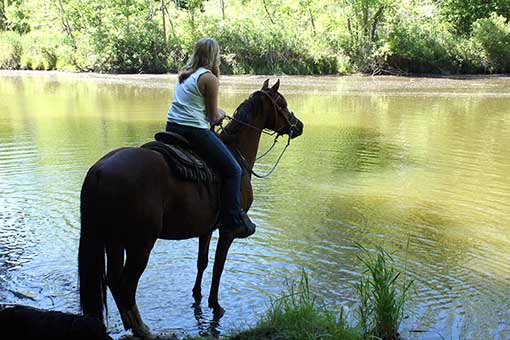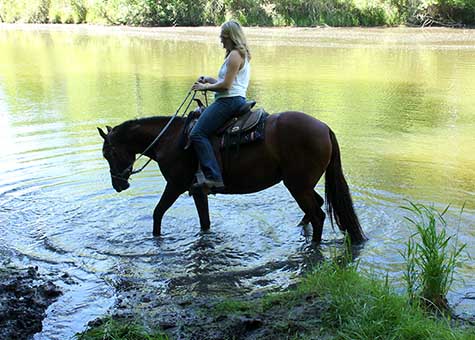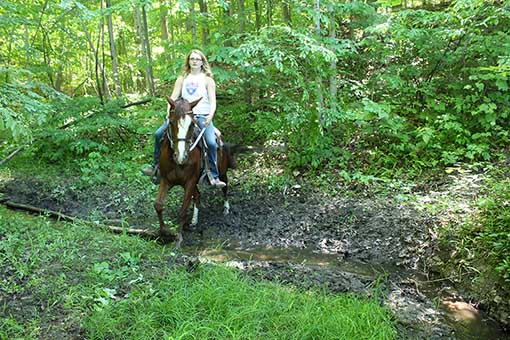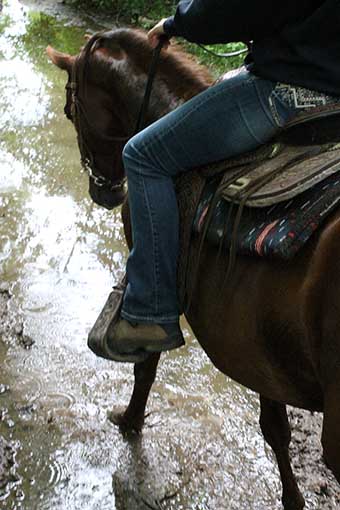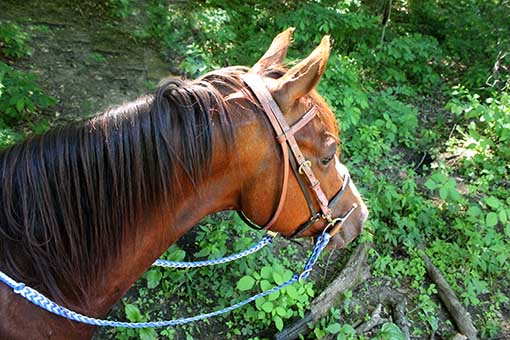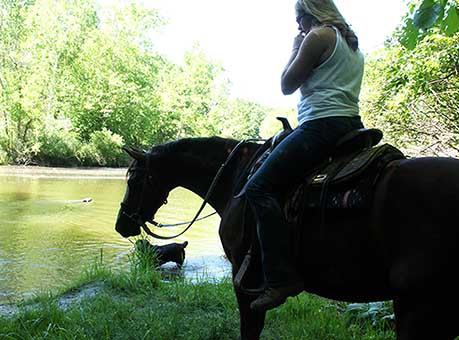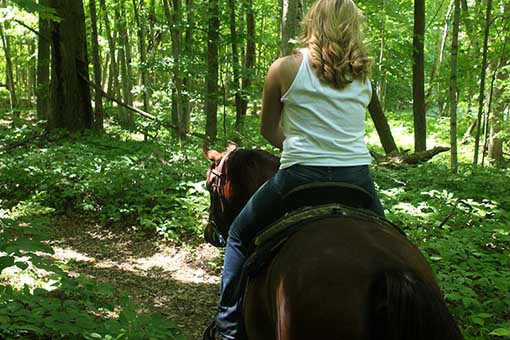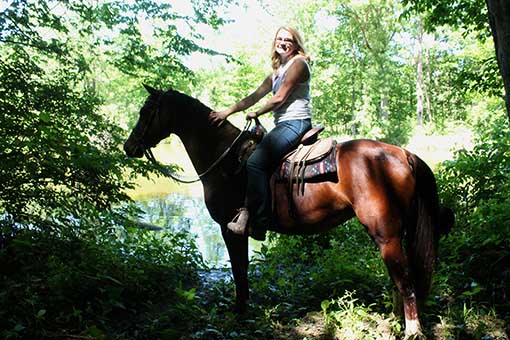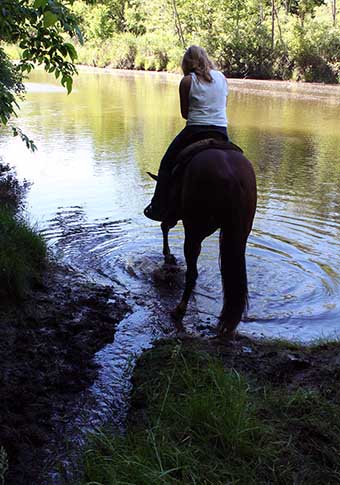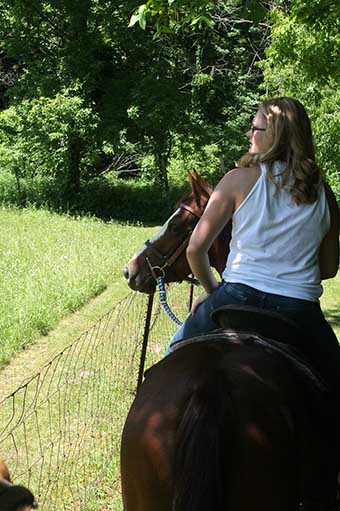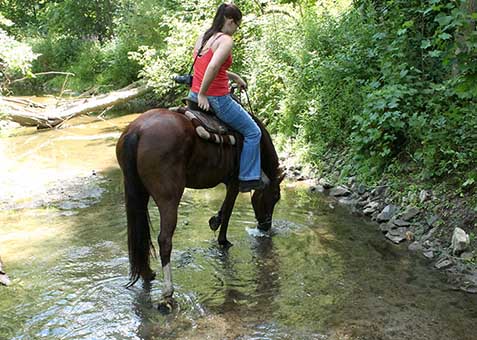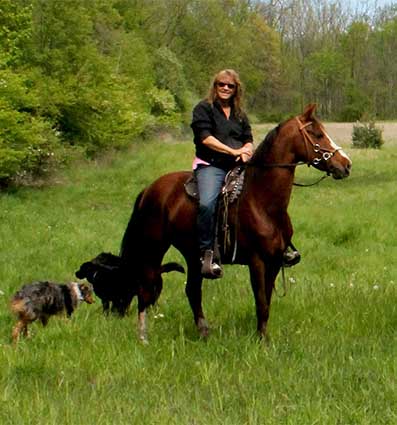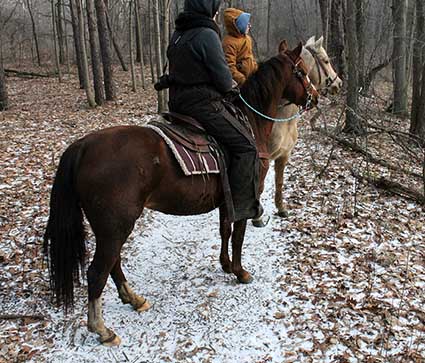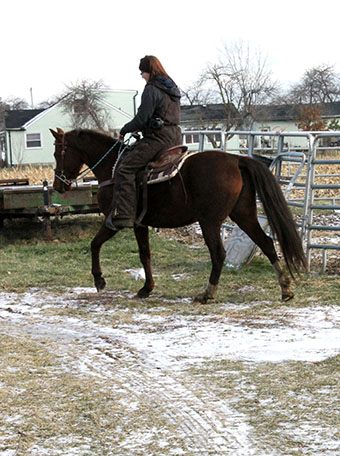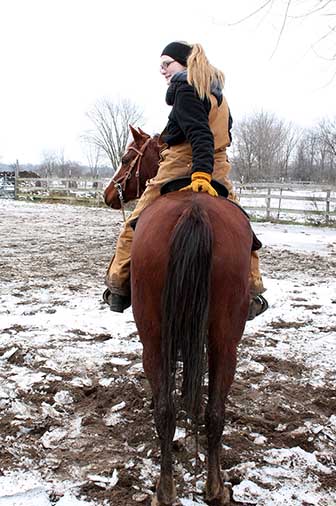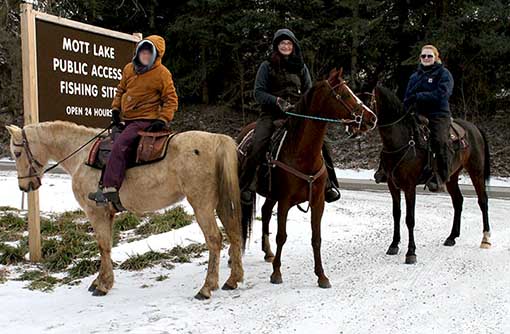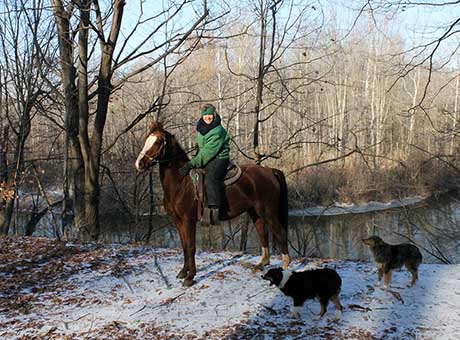 More Trail Riding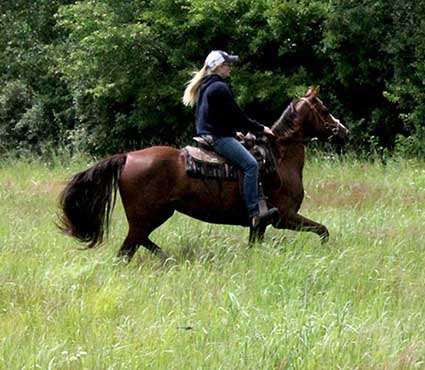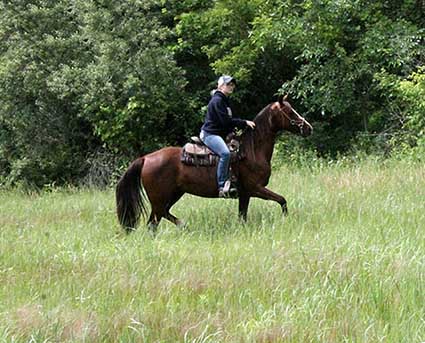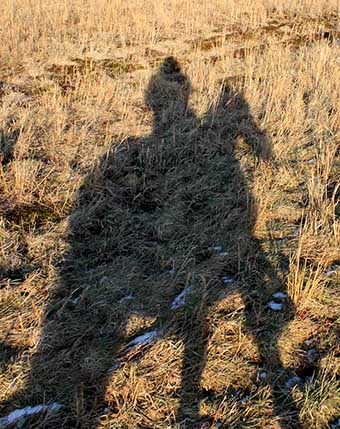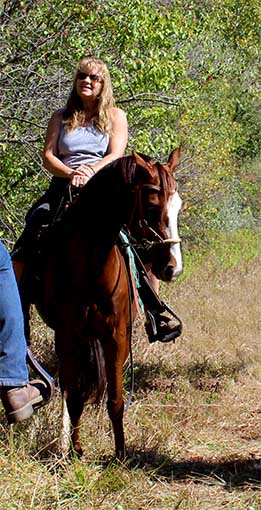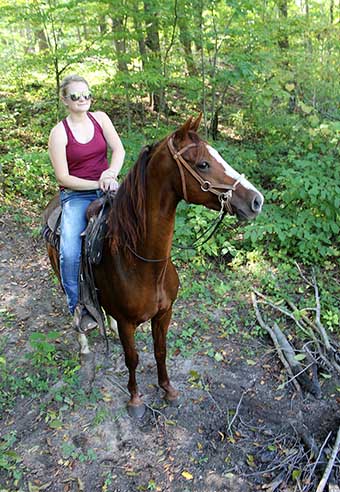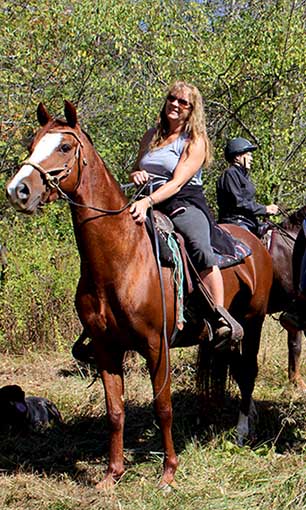 She will stand for hose baths.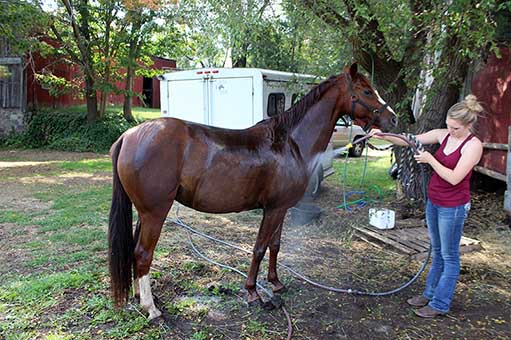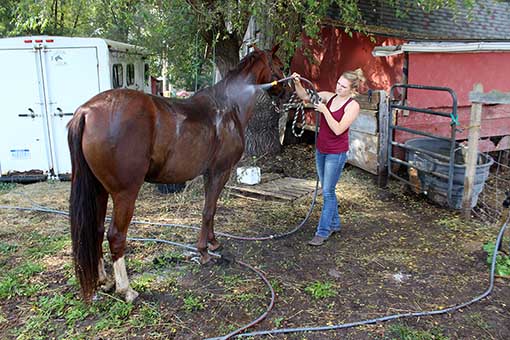 She will stand to be saddled and mounted.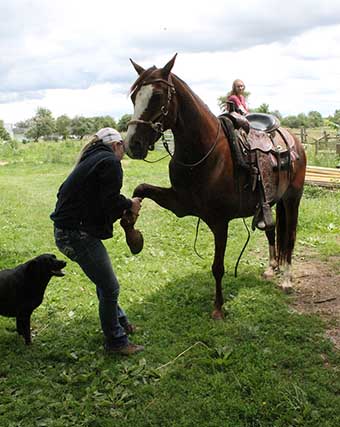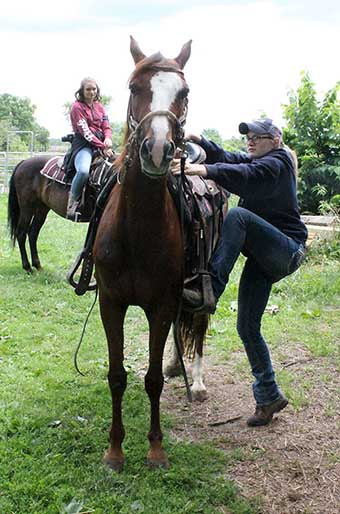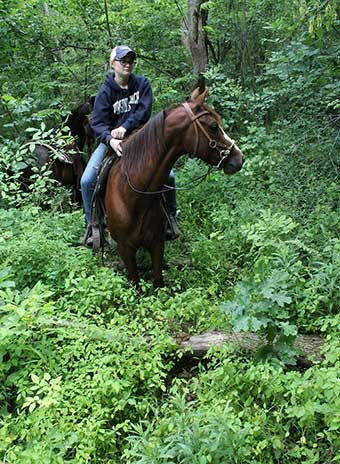 Rhia will trail blaze through the woods where there are no paths.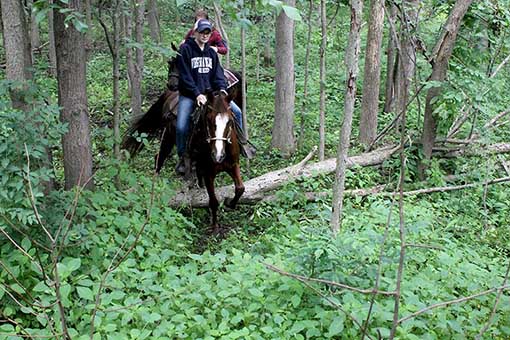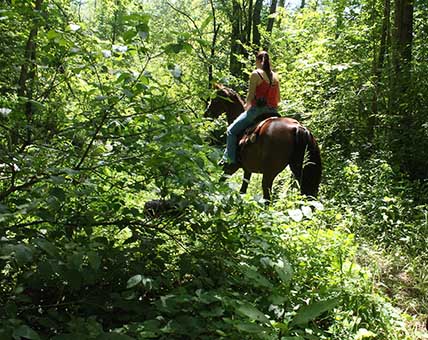 Although gentle and willing, she may not be best suited for a timid rider.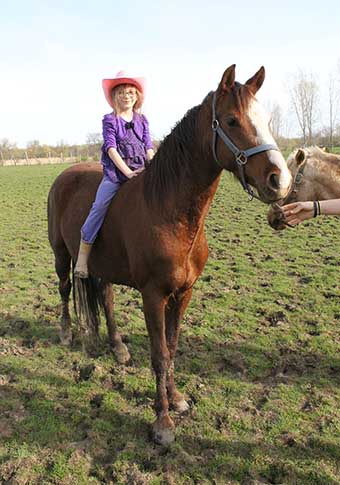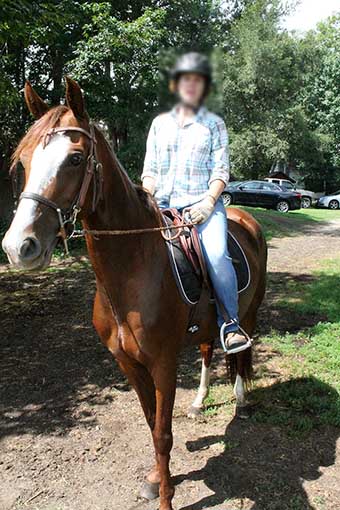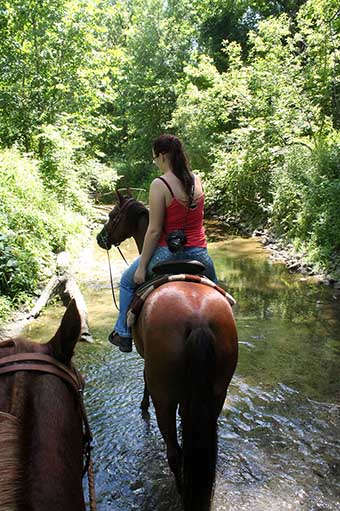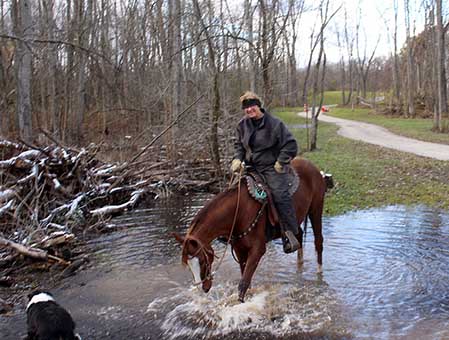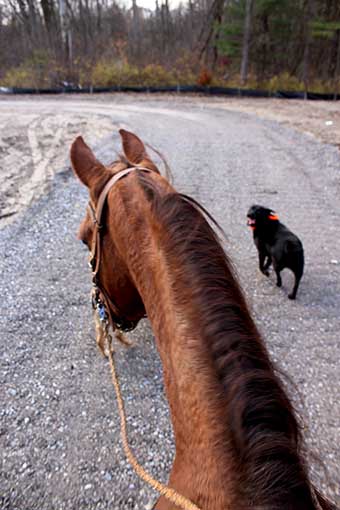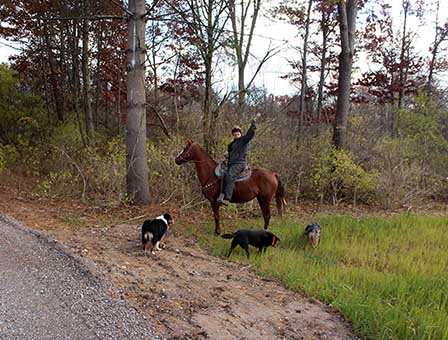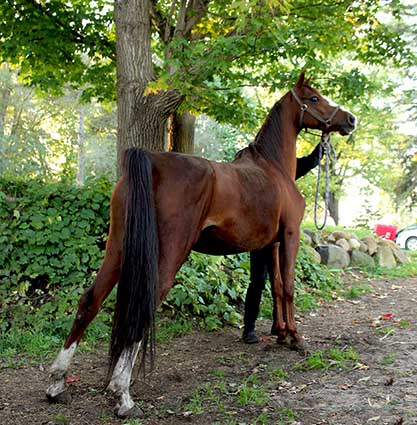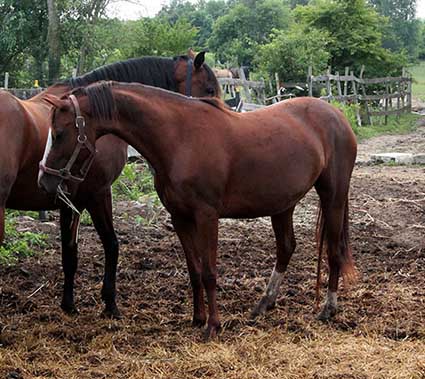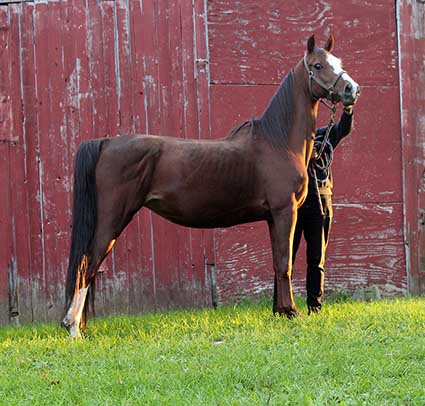 Ancan Incredible Dash, Rhiannon's 2019 colt by Ultras Special Agent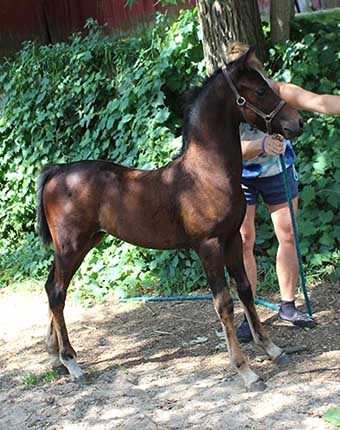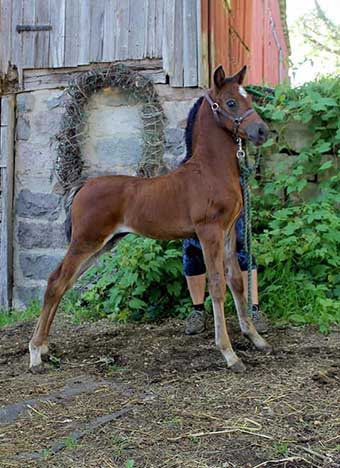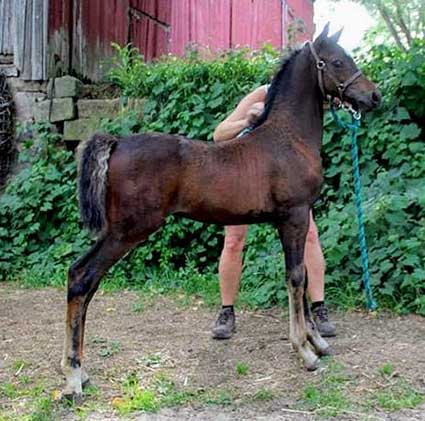 _______________________________________________
Sire
Ancan True Colors

Sire
Fiddler's Blackriver

Sire
Waseeka's Vivo

Sire
Waseeka's Here Tiz
Dam
Waseeka's Theme Song
Dam
Fiddler's Dolly
Sire
Kingston
Dam
Orcland Youlenda
Dam
Aquila's Miss Bee Haven
Sire
Futurity Command
Sire
Waseeka's In Command
Dam
Wynakee Alvina
Dam
Aquila's Queen Bee
Sire
Paramount Nominee
Dam
Foxy's Cotton Queen
Dam
Sinful Command
Sire
Century On Command
Sire
Waseeka's In Command
Sire
Waseeka's Nocturne
Dam
Miller's Adel
Dam
Adventure's Nicole
Sire
Superb Creation
Dam
Trophy's Irish Lady
Dam
Foxtrot's Sparkler
Sire
Val's Gay March
Sire
Vigilmarch
Dam
Gay Maid Of Wenloch
Dam
Hip Heath Cinfield
Sire
Stanfield
Dam
Naiad
This pedigree page was built for free at the SitStay GoOut Store
---
Sire, Ancan True Colors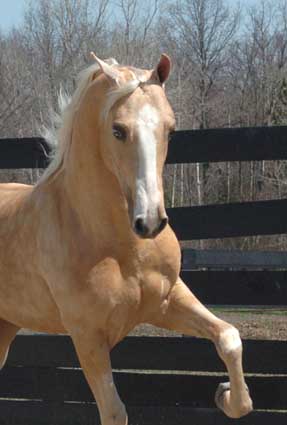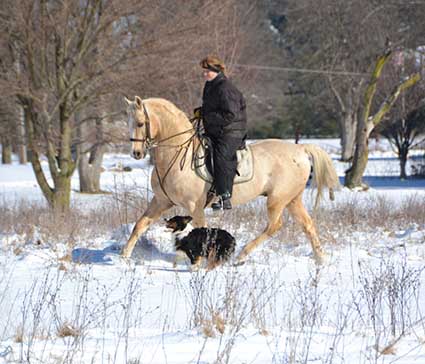 Dam, Sinful Command "Sinful"

Shown above at 20 years old
---

Copyrighted 1999 by Anne Wyland ~ Web page designed by Anne Wyland