Ancan Rhiannon
(Ancan True Colors x Sinful Command, by Century On Command)

Click button to view Rhia's webpage
Chestnut mare, 14.2 hh Foaled: April 28, 2011
Classic Pleasure/Driving prospect; would do carriage, dressage, hunter pleasure, or even be your most beautiful, safe trail horse. Rhia has been well handled since birth and has been trail rode extensively. She is a "go through what ever she is pointed at" kind of horse. She is safe to ride with other horses (doesn't kick or bite) and doesn't mind riding with well mannered dogs. She has had limited work in an arena; doesn't know cues for leads, doesn't neck rein, etc. We trail ride here, and as a trail horse, Rhia has been a rock star!

She has an outstanding disposition; friendly, kind, and willing to please. I wouldn't call her a "hot" horse, but she has some spark, snort, and blow to her even if she is a sweetheart. Nothing stupid or dangerous about her, but she likes a calm/confident pilot who can lay a hand on her neck and reassure her once in awhile. Probably not best suited to a timid or nervous rider. She has never worn a shoe or motion-making device.

She is well bred; her dam and maternal sister were 2 of my best producers. I've hung on to her all these years for that purpose. Since I'm serious about downsizing, I didn't breed her until 2018. She is now safely in foal to Ultras Special Agent (Tug Hill Commando x Up Hyre Serene Topic, by Tedwin Topic) for a May, 2019 bay foal. It's hard to part with her -she's a wonderful mare. I'm looking to find an outstanding, loving home for her and the special foal she is carrying.
$6,000
View a six minute video filmed 2/2015 at: http://youtu.be/tlfnNOnlQ14
View 2 minute video: http://youtu.be/aeE9IRUrwCM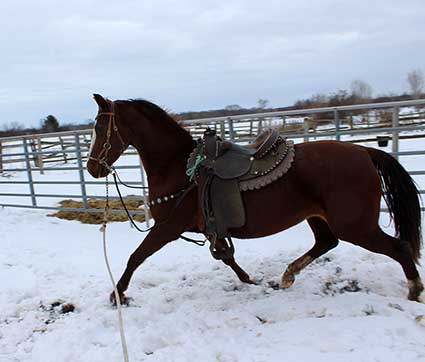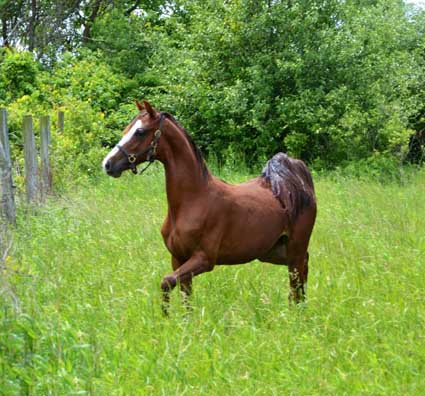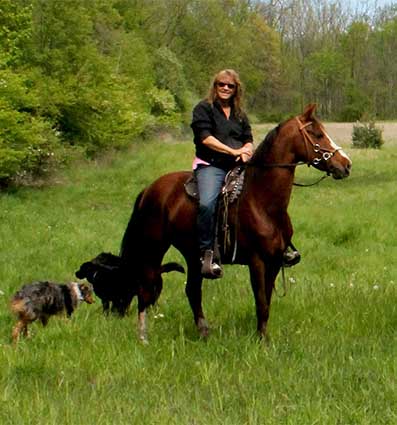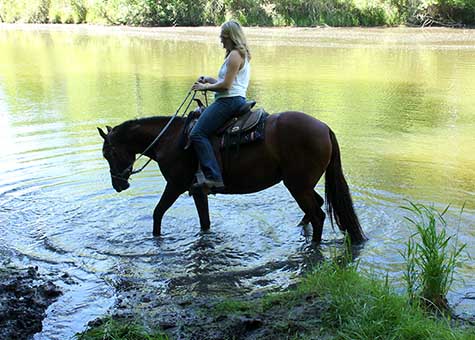 Sire of her 2019 foal, Ultras Special Agent