Ancan Silk N Satin
Foaled March 13, 2004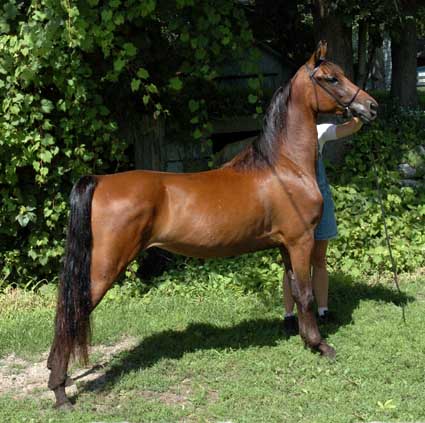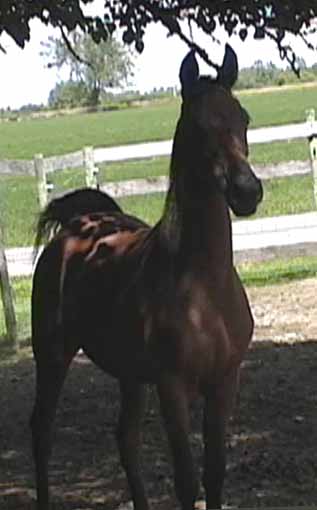 ---
We bred our beautiful Cherokee daughter, Tara's Sable, to our foundation stallion, Fiddler's Blackriver for what we hoped would be one of our best foals to date. We were absolutely not disappointed!
Ancan Silk N Satin, fondly known as "Sneakers," was the foal this mating created. This young mare is just beautiful; stunning! She has a lovely refined head with big wide-set eyes. She has the same great hip of both parents with wonderful hocks. What a plus for today's show ring as that trait (great hocks) seems to getting harder and harder to find. She is animated in her motion with the "form to function" conformation, and has a style and a grace all her own. She struts around like the "Prima Donna" she knows she is. *Lots* of attitude on this fancy filly!
She is World Champion-caliber as an In Hand and performance contender, and should take the Morgan world by storm as a future breeding mare. Her future is most promising.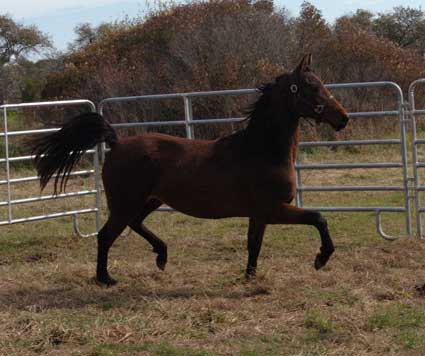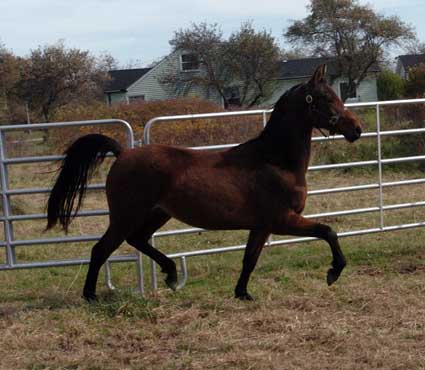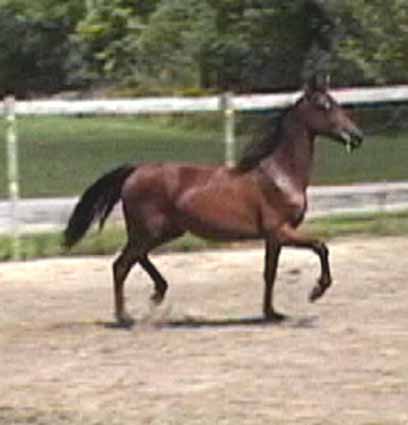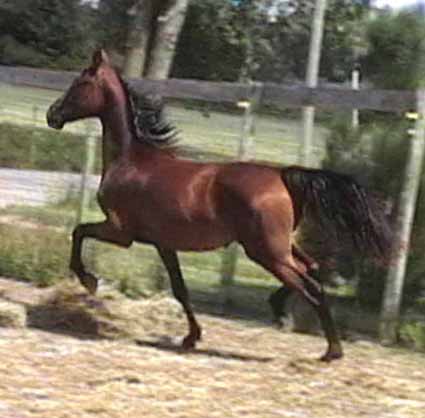 _____________________________________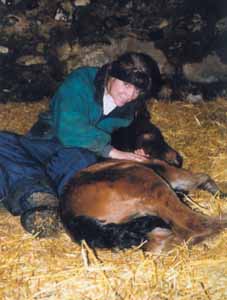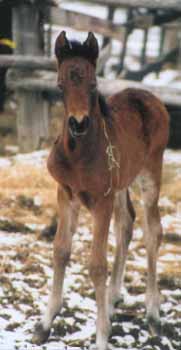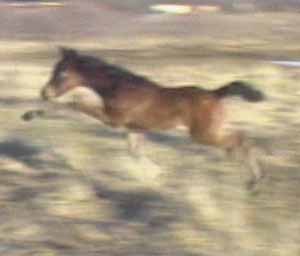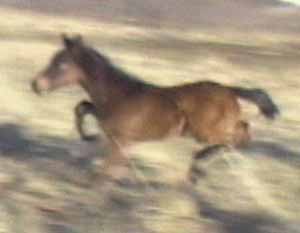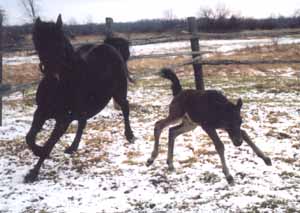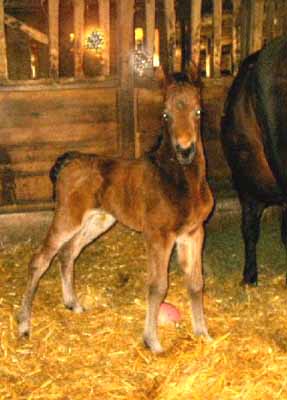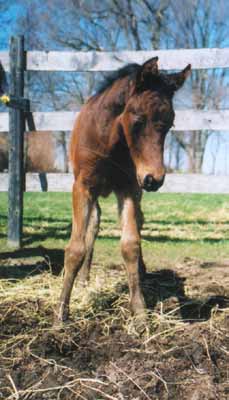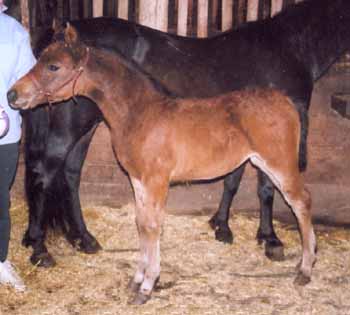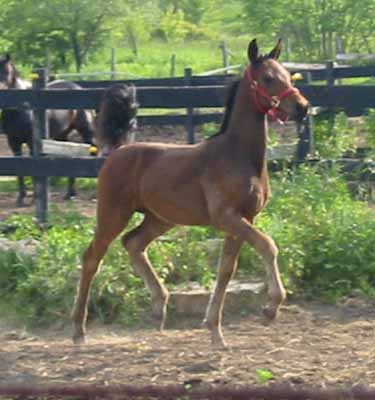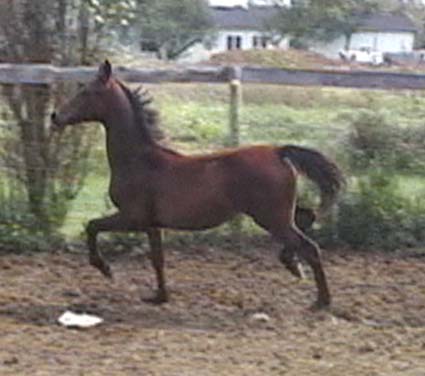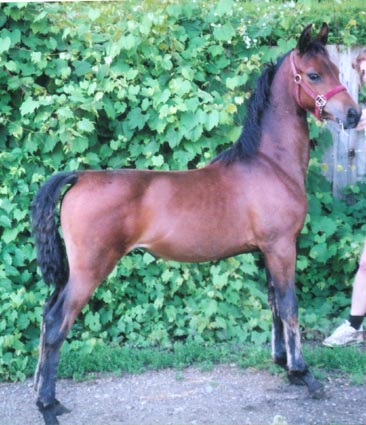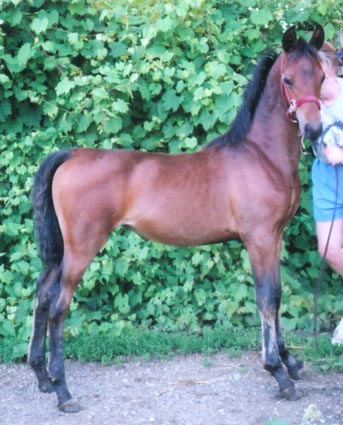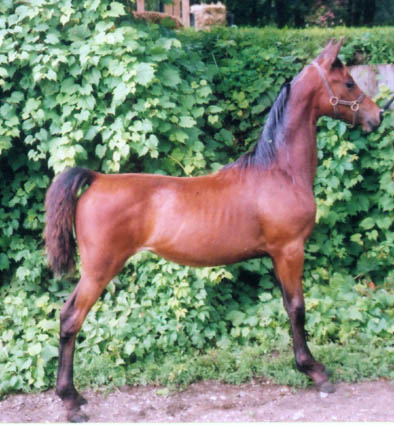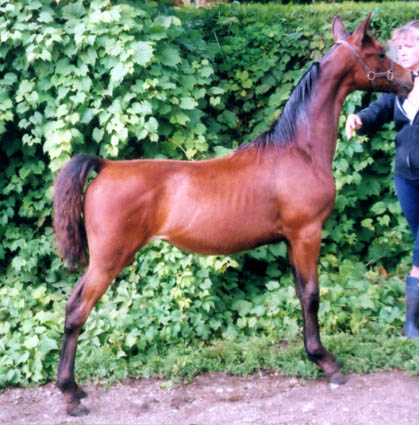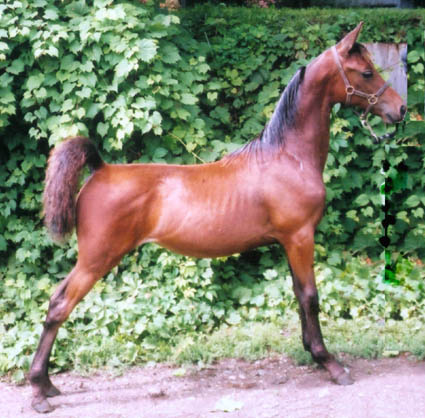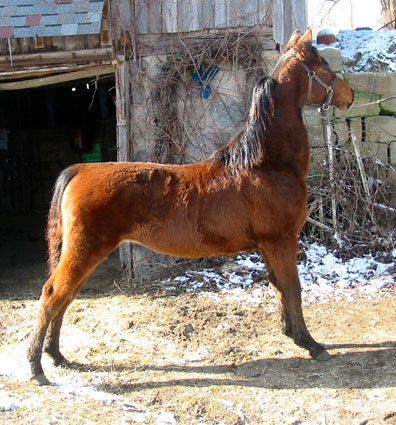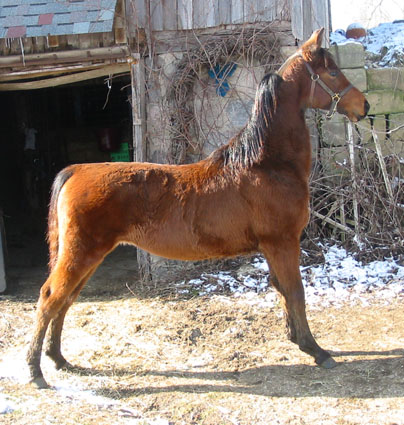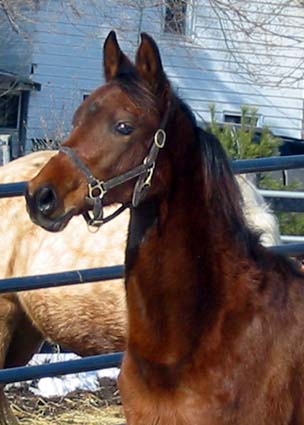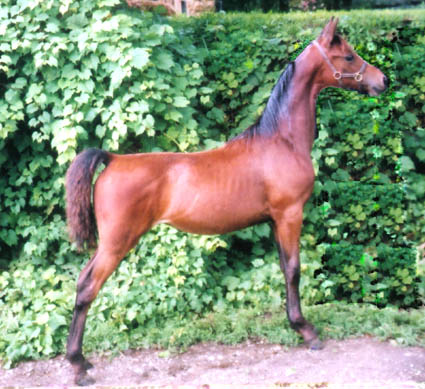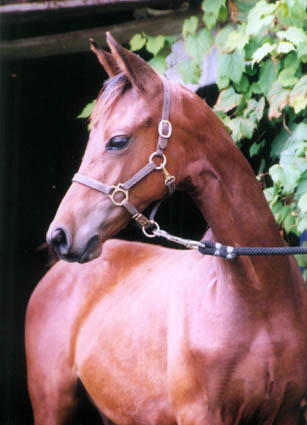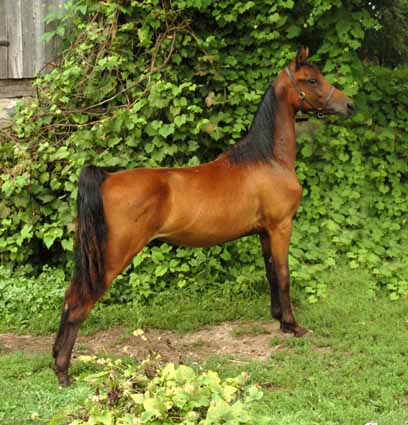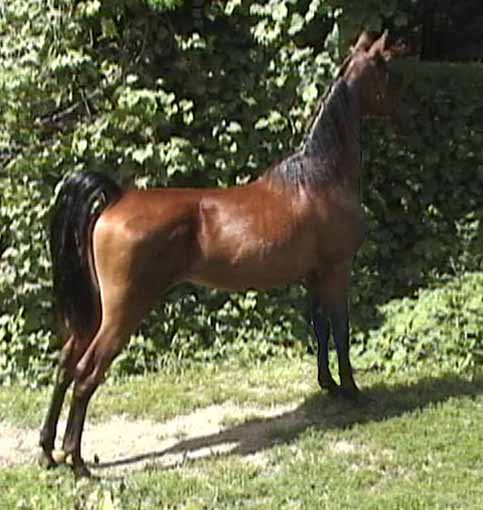 ---
Pedigree for
Ancan Silk N Satin

Sire
Fiddler's Blackriver

Sire
Waseeka's Vivo 

Sire
Waseeka's Here Tiz
Sire
Waseeka's Nocturne
Dam
Waseeka's Thisizit
Dam
Waseeka's Theme Song
Sire
Waseeka's Nocturne
Dam
Mannequin
Dam
Fiddler's Dolly
Sire
Kingston
Sire
Upwey Ben Don
Dam
Junefield
Dam
Orcland Youlenda
Sire
Ulendon
Dam
Paleface
Dam
Tara's Sable

Sire
Tara's Cherokee

Sire
Tara's Shechinah
Sire
Waseeka's In Command
Dam
Tara's Phaedra
Dam
Southerly Maria
Sire
Trophy
Dam
Cherokee's Love Song
Dam
Heaven's Love Command
Sire
Wham Bam Command
Sire
Waseeka's In Command
Dam
Trophy's Corrigan
Dam
Brentwood Alicia
Sire
Waseeka's Skylark
Dam
Overlook Jessica

This pedigree page was built for free at the SitStay GoOut Store
---
Sire: Fiddler's Blackriver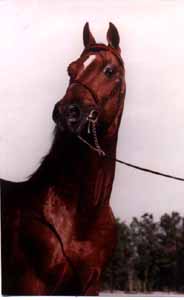 ---
Dam, Tara's Sable
---

Copyrighted 1999 by Anne Wyland ~ Web page designed by Anne Wyland ~ Created in IE Frontpage