Ancan Truly Victorious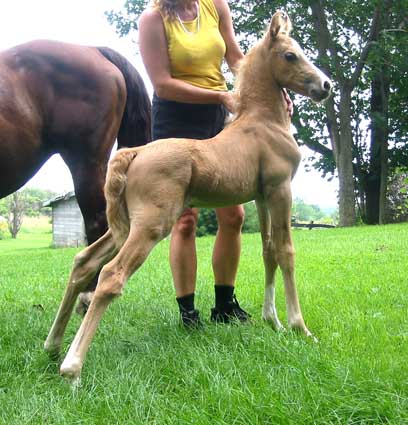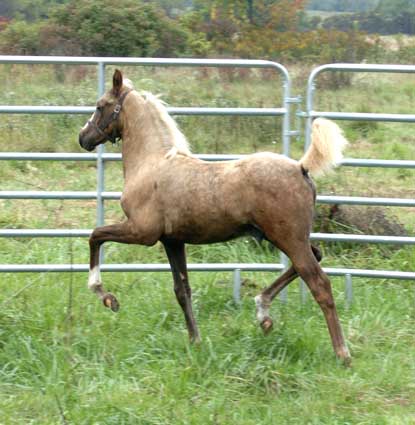 Foaled July 11, 2006
Vic is something else! He has the most personality we've seen in a package this early and small. He is brave, fearless, and ready to see the world! He gestated 6 days short of a year and he is determined to make up for lost time!
He is a stunning individual with outstanding conformation. From his tippy ears on his beautiful head, to his very laid-back shoulder, short back, length of hip, down his long legs - he is just superb! I couldn't be happier with this cross!
Obviously, I'm not alone in my infatuation with him. That I knew of, there were two ladies interested in him and eagerly awaiting his arrival - and at least one more that I wasn't aware of who was so excited when he arrived she had to have him before he was even 48 hours old!
~~ SOLD ~~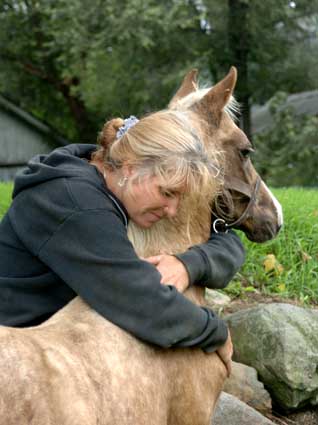 I just love this colt!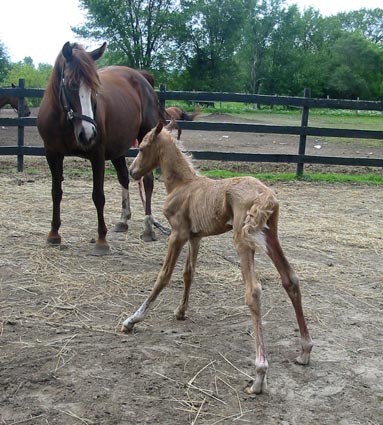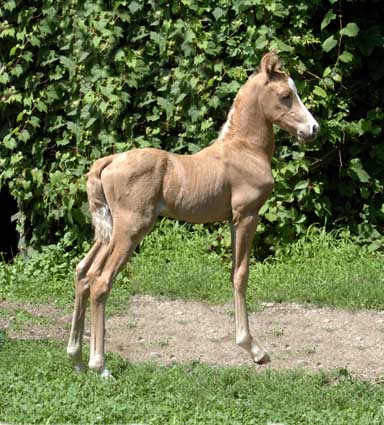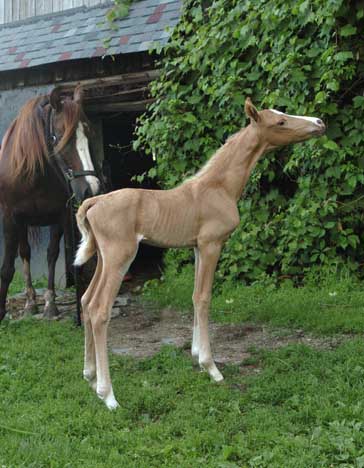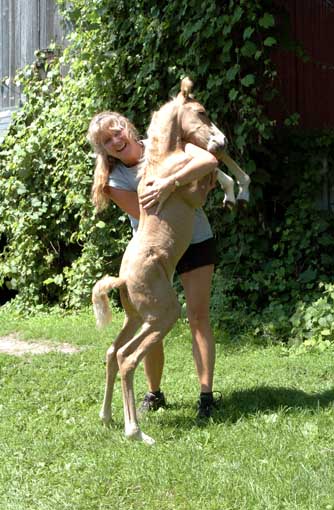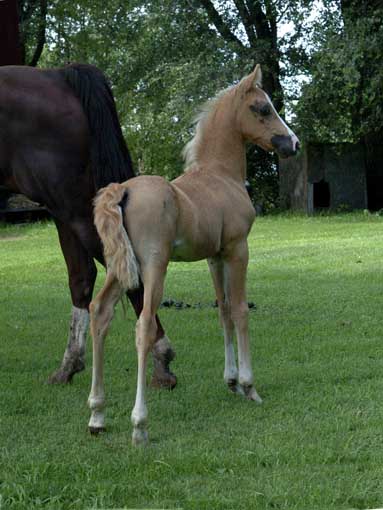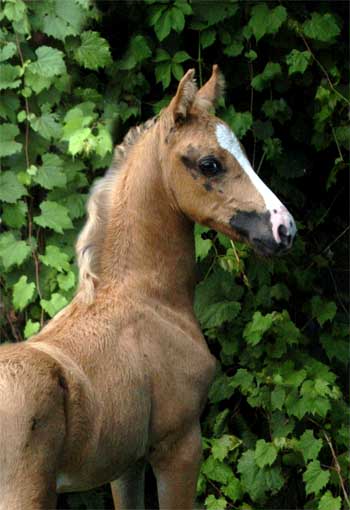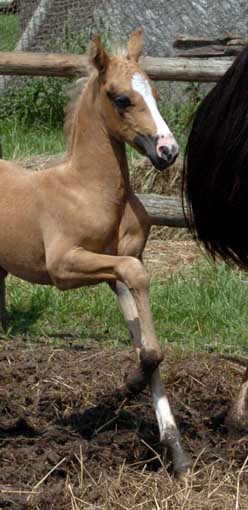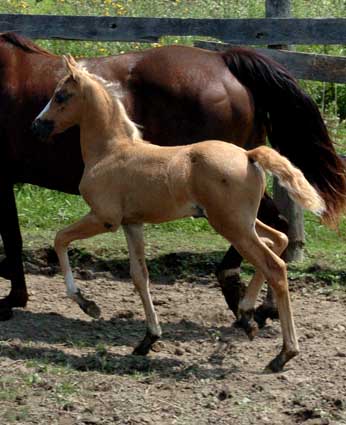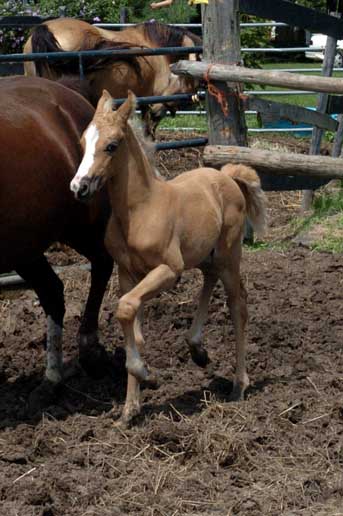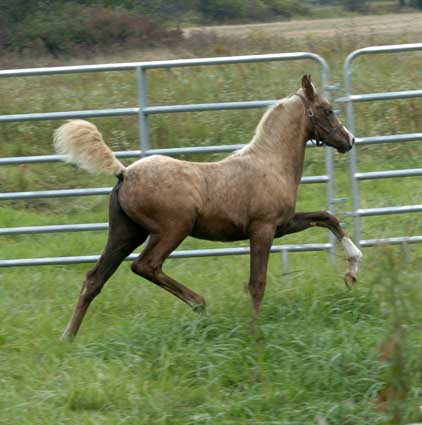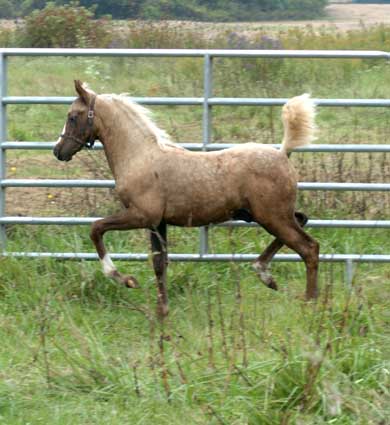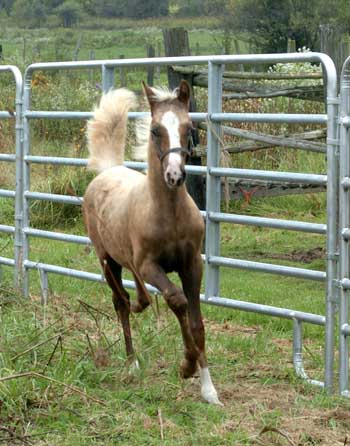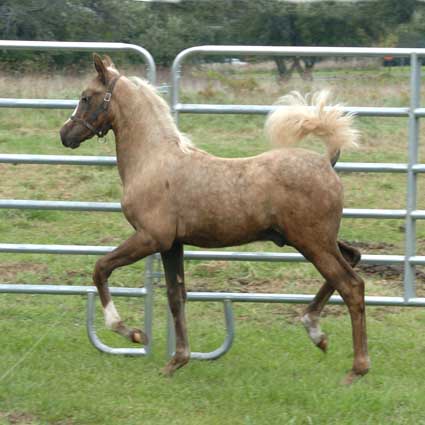 ---
Sire
Ancan True Colors

Sire
Fiddler's Blackriver

Sire
Waseeka's Vivo

Sire
Waseeka's Here Tiz

Dam
Waseeka's Theme Son

Dam
Fiddler's Dolly

Sire
Kingston

Dam
Orcland Youlenda

Dam
Aquila's Miss Bee Haven

Sire
Futurity Command

Sire
Waseeka's In Command

Dam
Wynakee Alvina

Dam
Aquila's Queen Bee

Sire
Paramount Nominee

Dam
Foxy's Cotton Queen

Sire
Waseeka's Skylark

Sire
Waseeka's Nocturne

Sire
Starfire

Dam
Upwey Benn Quietude

Dam
Windcrest Delight

Sire
Upwey Ben Don

Dam
Seneca Sweetheart

Dam
Fox Creek Victoria

Sire
Montebelle Trophy

Sire
Trophy

Dam
Shaker's Eva

Dam
Moon Magic

Sire
ShineOn

Dam
Becky Boone
This pedigree page was built for free at the SitStay GoOut Store
---
Sire, Ancan True Colors
Dam, FCF Lady Victoria
---

Copyrighted 1999 by Anne Wyland ~ Web page designed by Anne Wyland ~ Created in IE Frontpage