Sinful's 2012 foal
Ancan Cosmic Colors
Foaled July 20, 2012, at 11:00 AM

Talk about tried and true... This cross consistently creates a stunning Morgan with a gorgeous, classically beautiful Morgan head. They have all had excellent athletic talent and ability to trot properly off all four. Some have had more spark and blow than others, but whether they go western or english, they are all kind, people-oriented, and willing to please. There is definitely a reason I've repeated this cross so many times.

Cosmic is the 5th time for this successful cross, and what a stunning palomino filly I got this time; love her! Gorgeous headed, tail-flagging spark, spicy attitude, athletically gifted, excellent conformation, friendly, curious, *and* blonde! What more can a breeder ask for? She is a keeper!
_______________________________________________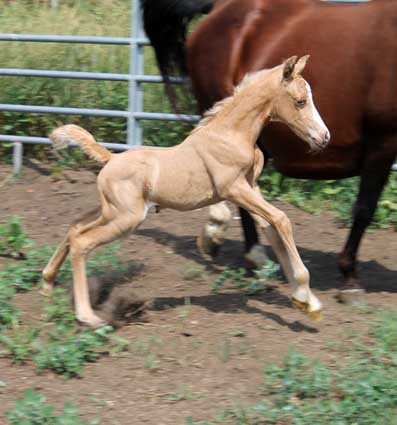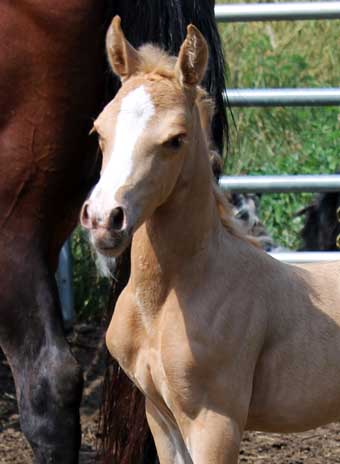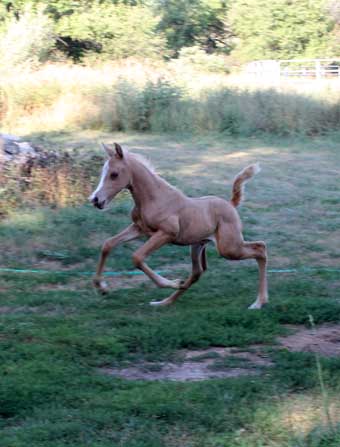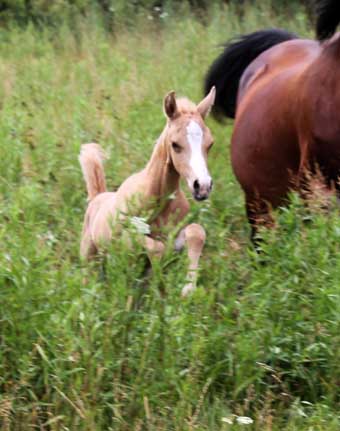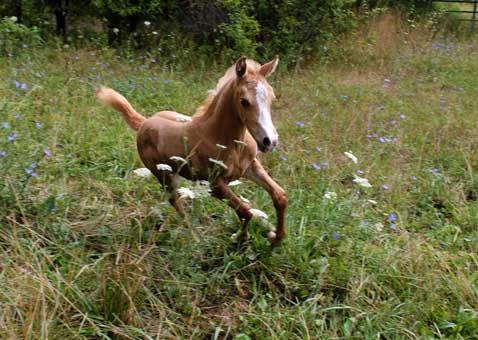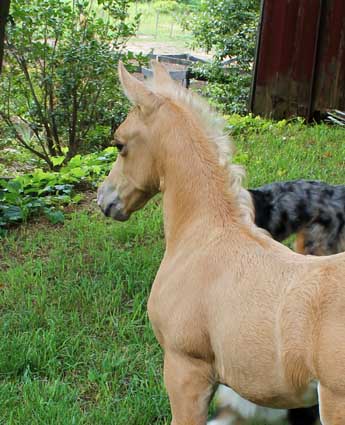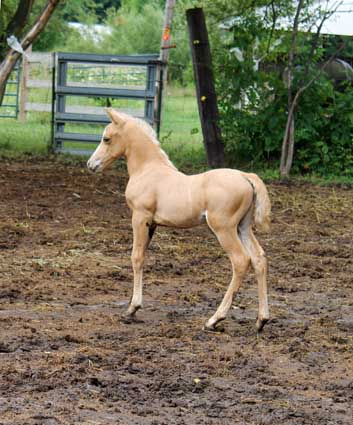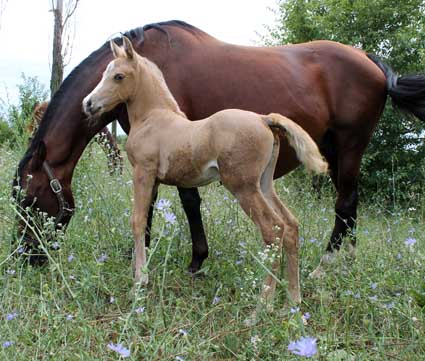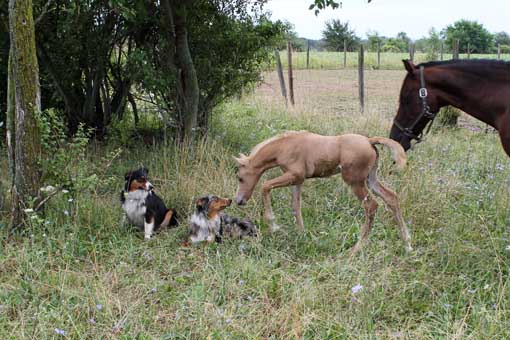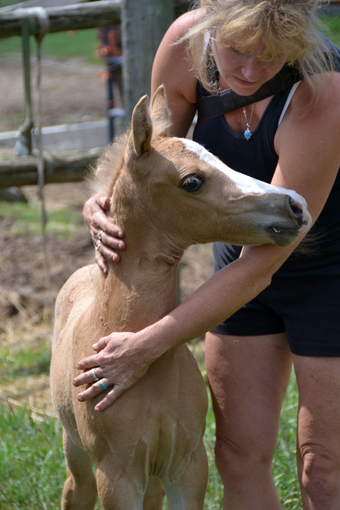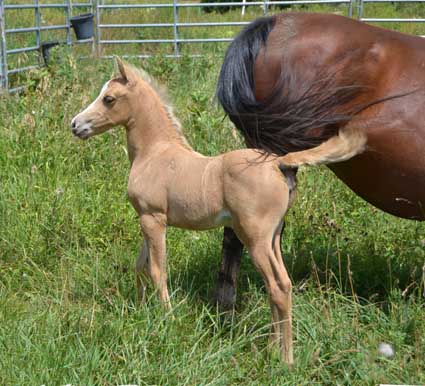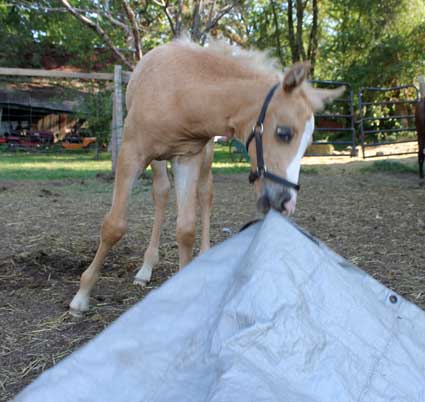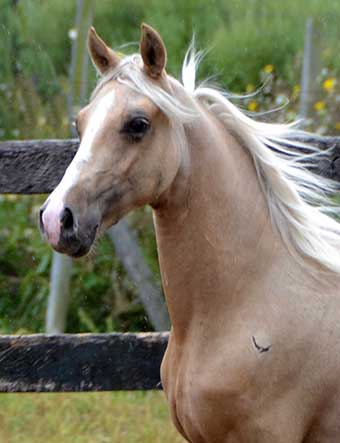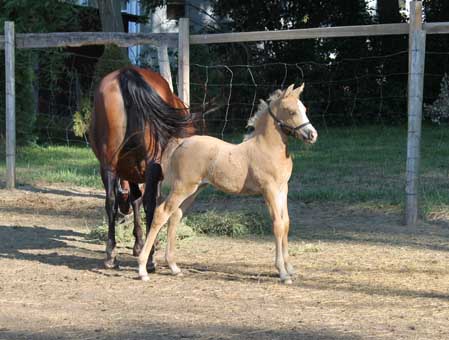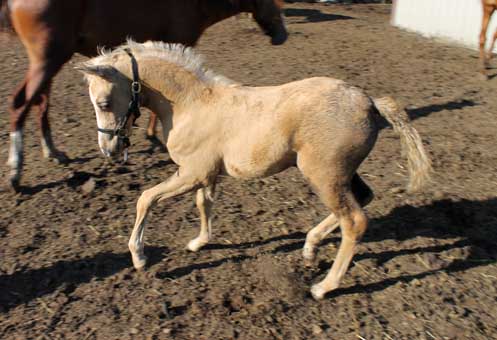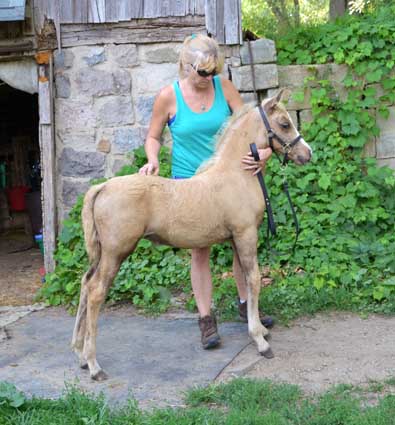 \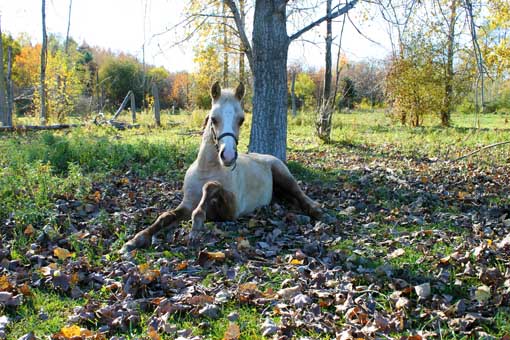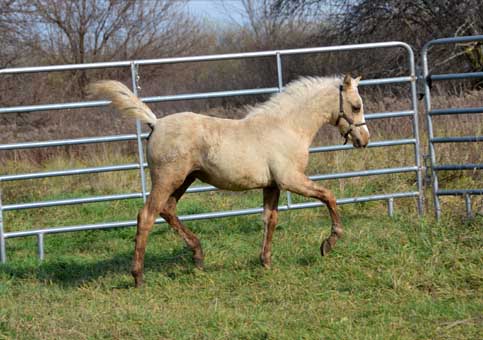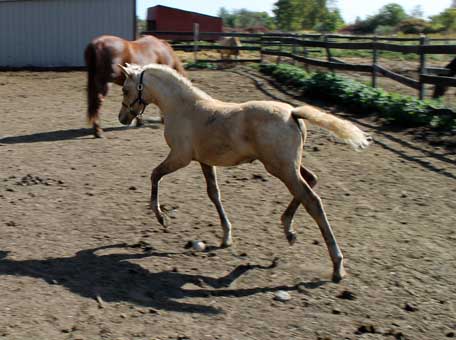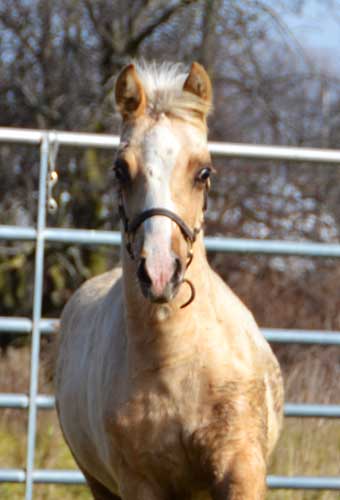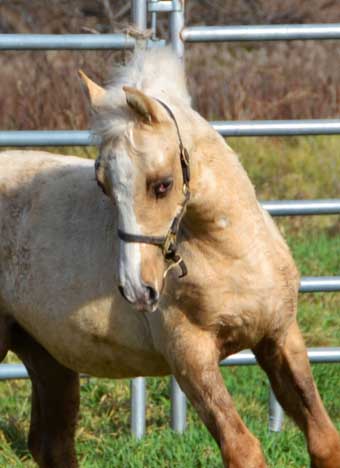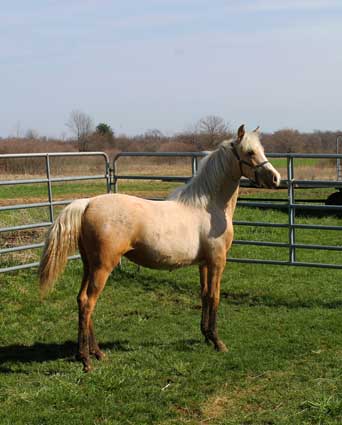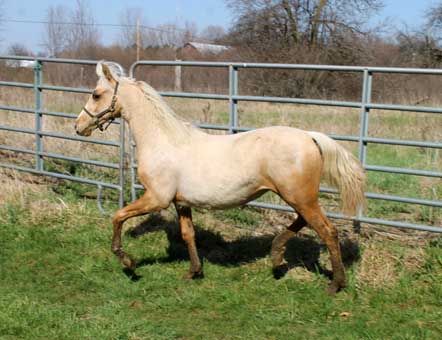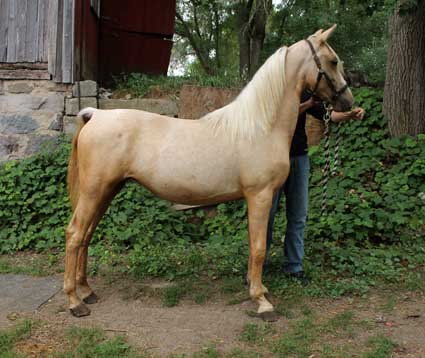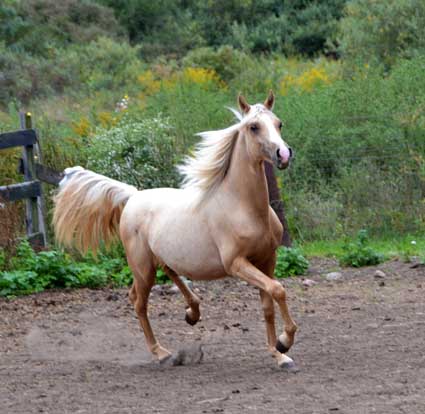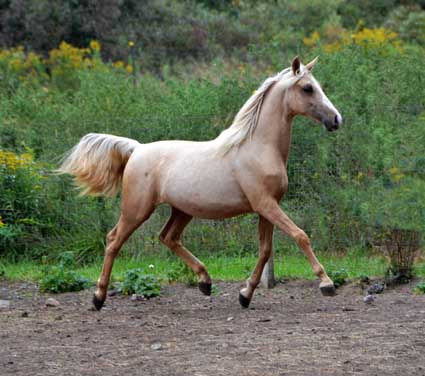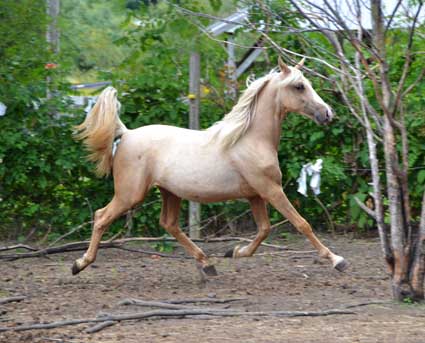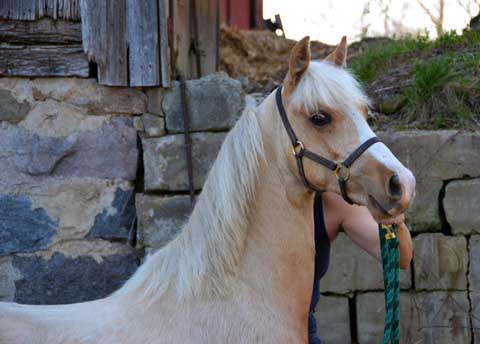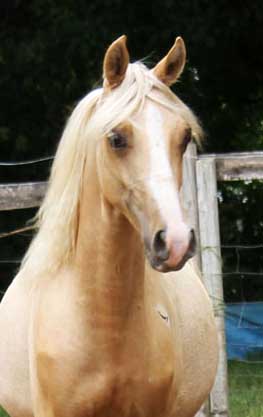 Sire
Ancan True Colors

Sire
Fiddler's Blackriver

Sire
Waseeka's Vivo

Sire
Waseeka's Here Tiz
Dam
Waseeka's Theme Song
Dam
Fiddler's Dolly
Sire
Kingston
Dam
Orcland Youlenda
Dam
Aquila's Miss Bee Haven
Sire
Futurity Command
Sire
Waseeka's In Command
Dam
Wynakee Alvina
Dam
Aquila's Queen Bee
Sire
Paramount Nominee
Dam
Foxy's Cotton Queen
Dam
Sinful Command
Sire
Century On Command
Sire
Waseeka's In Command
Sire
Waseeka's Nocturne
Dam
Miller's Adel
Dam
Adventure's Nicole
Sire
Superb Creation
Dam
Trophy's Irish Lady
Dam
Foxtrot's Sparkler
Sire
Val's Gay March
Sire
Vigilmarch
Dam
Gay Maid Of Wenloch
Dam
Hip Heath Cinfield
Sire
Stanfield
Dam
Naiad
This pedigree page was built for free at the SitStay GoOut Store
---
Sire, Ancan True Colors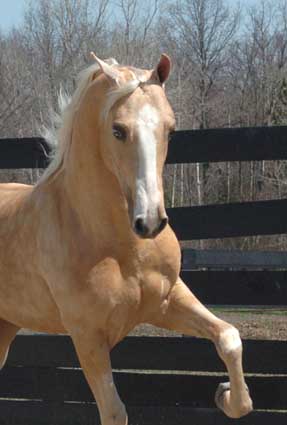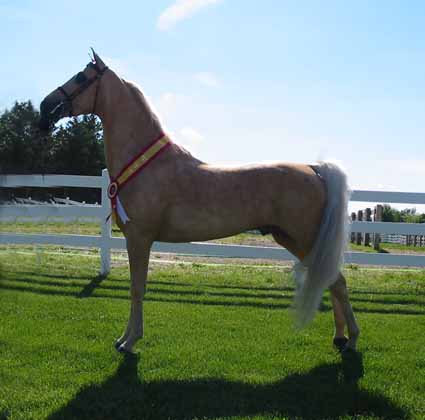 Dam, Sinful Command "Sinful"

Shown above at 20 years old
---

Copyrighted 1999 by Anne Wyland ~ Web page designed by Anne Wyland