Sinful's 2009 Foal
Ancan Scallywag
Foaled April 15, 2009, 5 am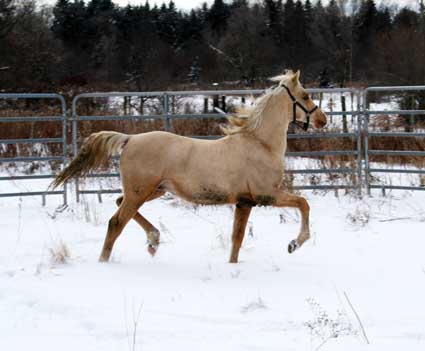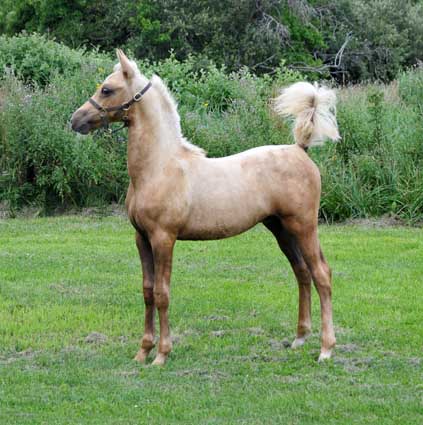 Outstanding colt!
Scallywag has an uniqueness that sets him apart from the crowd and you know right away he's special.
Maybe it's the gorgeous face with big expressive eyes? Maybe it's his ego, confidence; his bold "look at me" attitude? Maybe it is his tail flagging, high stepping motion? Perhaps it is his correct conformation? Or maybe it is his beautiful golden coat and white mane and tail that set him apart from the rest?
What ever it is; Scallywag has it in spades.
_______________________________________________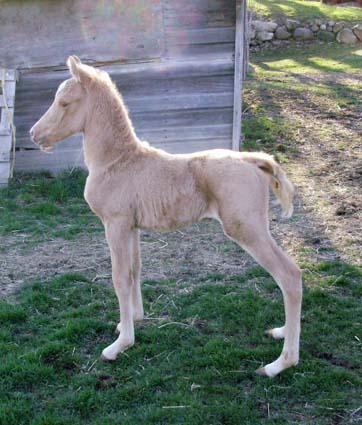 Shown here at one day old, looking great for a newborn still unfolding!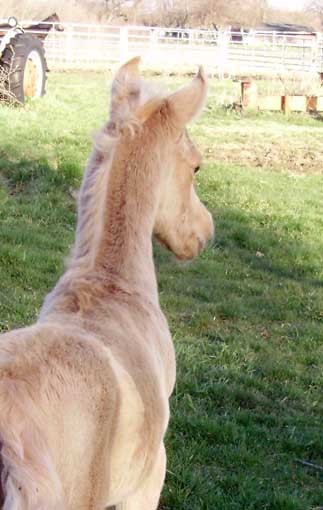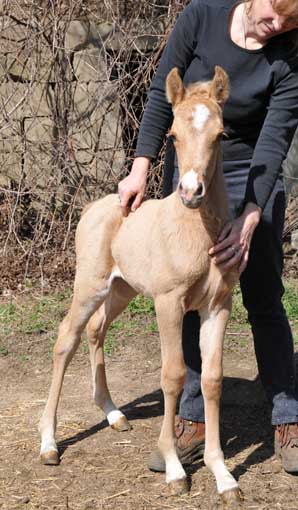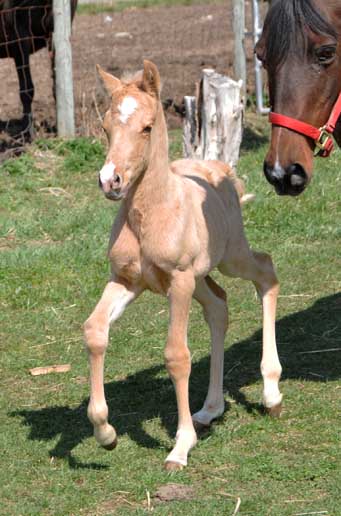 Shown left to right; at 36 hours old, and three days old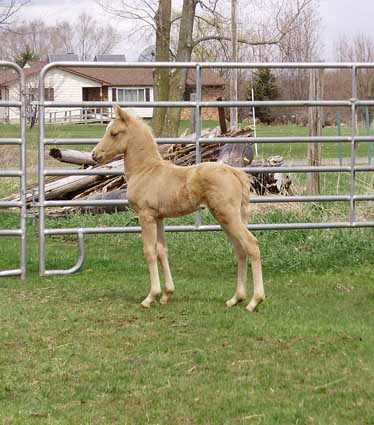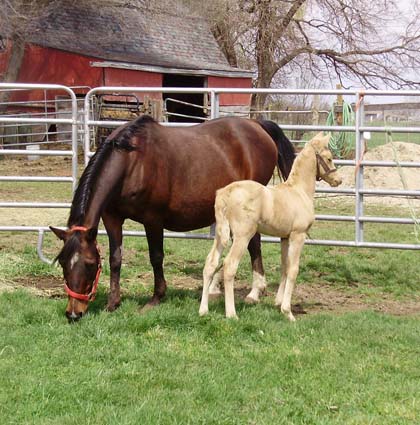 1 week old; left ~ 10 days old; right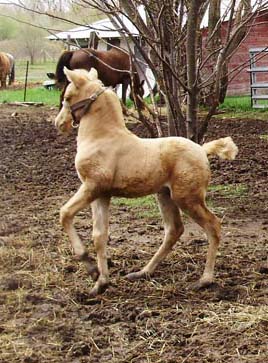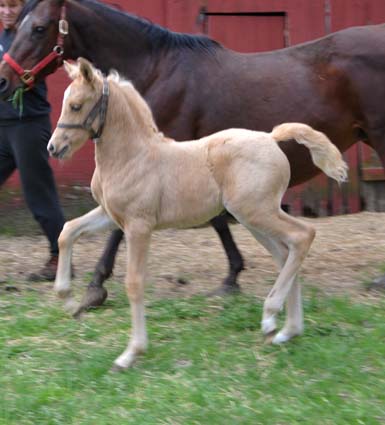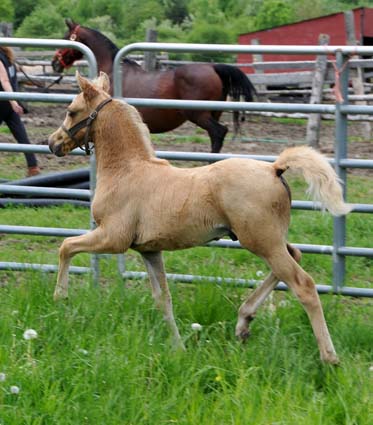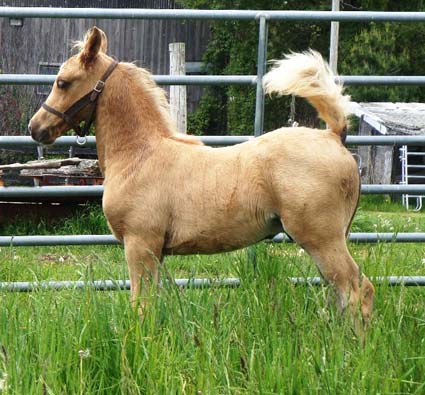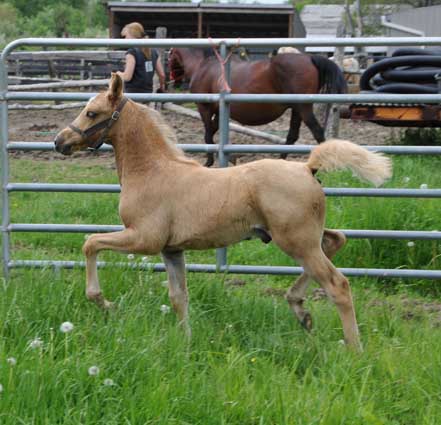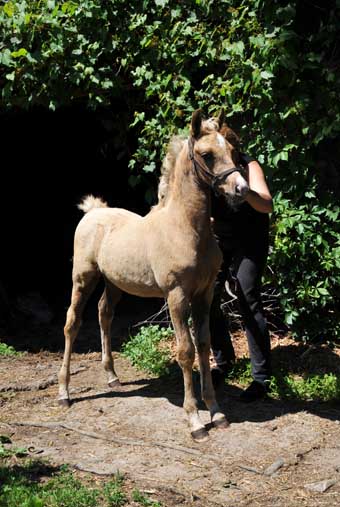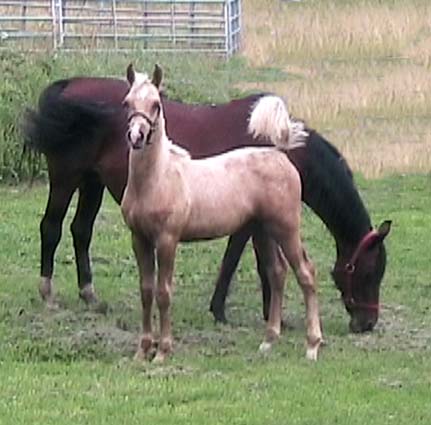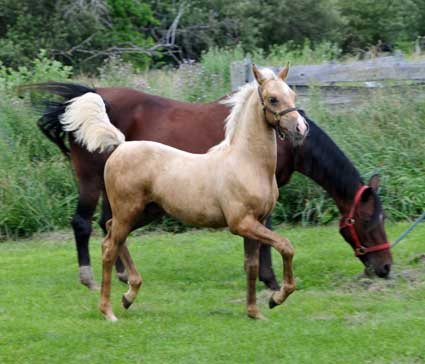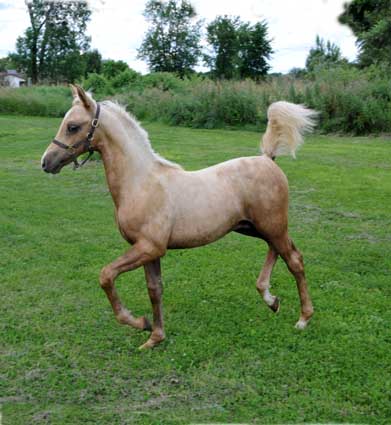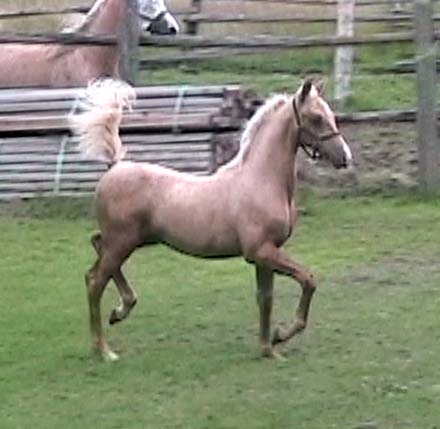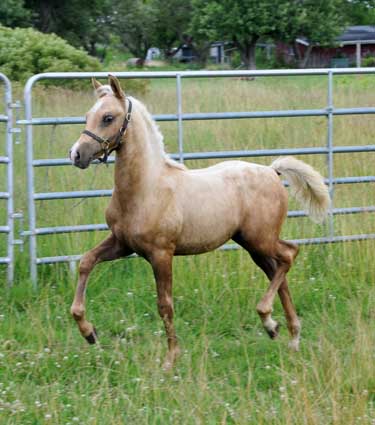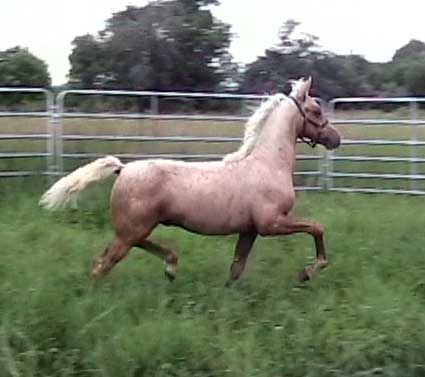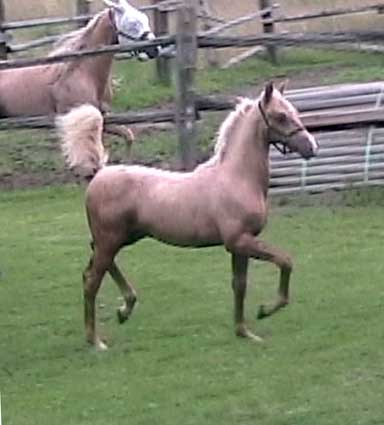 Wags has stood quietly tied since he was 30 days old. Shown below, he is having his feet trimmed for the first time and he still stood quietly on his own and let the farrier work on him.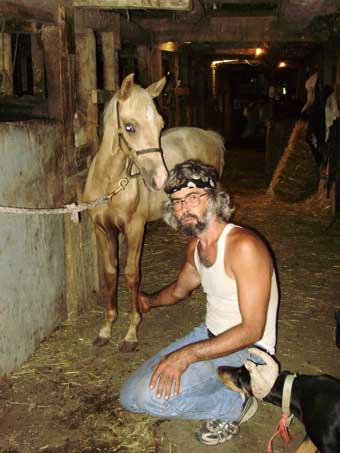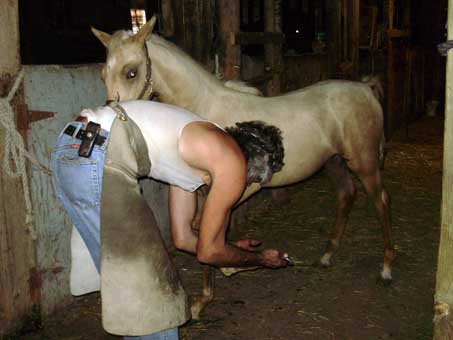 Strutting around the pasture in the fall.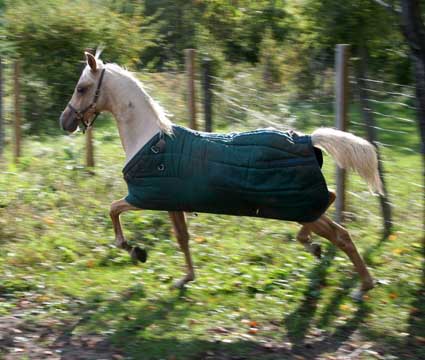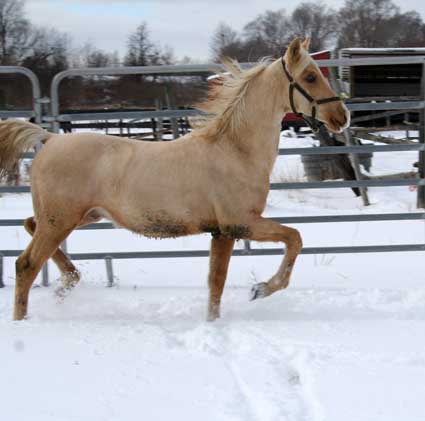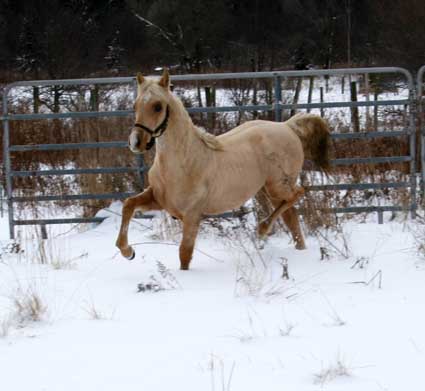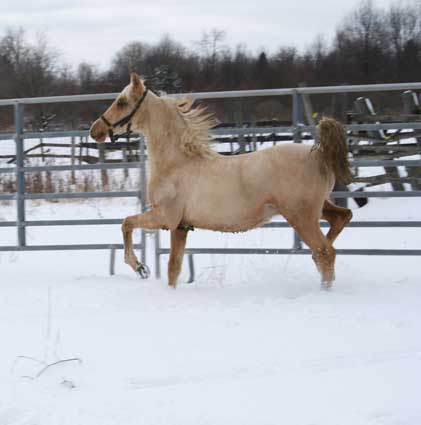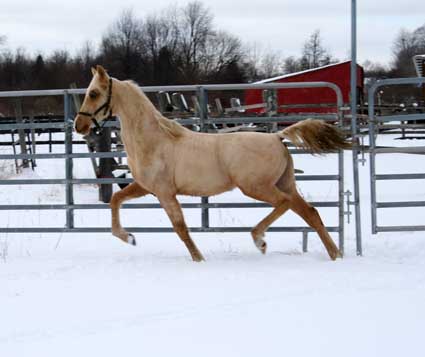 Sire
Ancan True Colors

Sire
Fiddler's Blackriver

Sire
Waseeka's Vivo

Sire
Waseeka's Here Tiz
Dam
Waseeka's Theme Song
Dam
Fiddler's Dolly
Sire
Kingston
Dam
Orcland Youlenda
Dam
Aquila's Miss Bee Haven
Sire
Futurity Command
Sire
Waseeka's In Command
Dam
Wynakee Alvina
Dam
Aquila's Queen Bee
Sire
Paramount Nominee
Dam
Foxy's Cotton Queen
Dam
Sinful Command
Sire
Century On Command
Sire
Waseeka's In Command
Sire
Waseeka's Nocturne
Dam
Miller's Adel
Dam
Adventure's Nicole
Sire
Superb Creation
Dam
Trophy's Irish Lady
Dam
Foxtrot's Sparkler
Sire
Val's Gay March
Sire
Vigilmarch
Dam
Gay Maid Of Wenloch
Dam
Hip Heath Cinfield
Sire
Stanfield
Dam
Naiad
This pedigree page was built for free at the SitStay GoOut Store
---
Sire, Ancan True Colors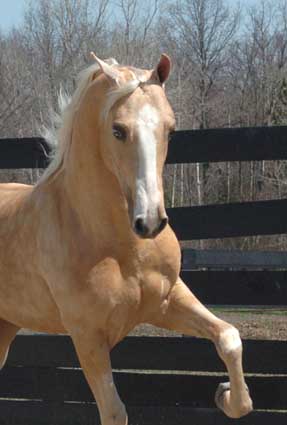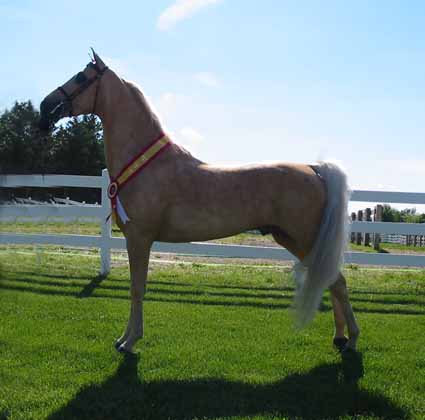 Dam, Sinful Command "Sinful"

Shown above at 20 years old
---

Copyrighted 1999 by Anne Wyland ~ Web page designed by Anne Wyland