We're kicking up our heels in excitement!
2009 is going to be a great year!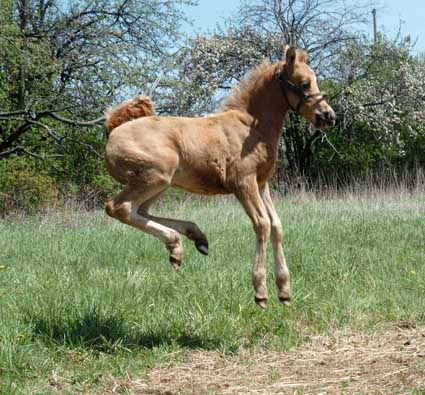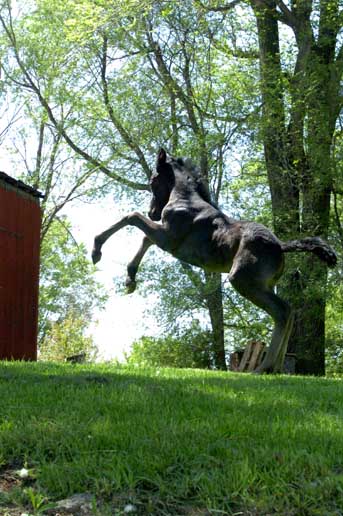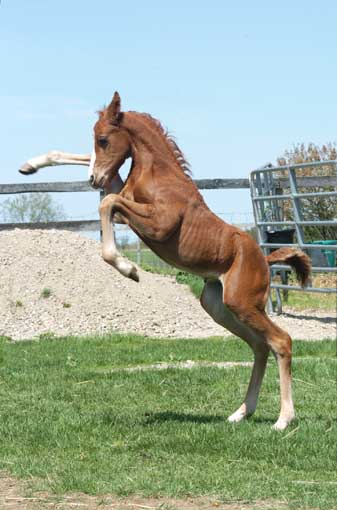 Ancan Morgans
Proudly Offers You a Glimpse Into Our Future With...
The Foals of 2009
---
Preview the stallions we chose to help bring us into a new decade; the sires of the 2009 babies.
Aljak's Double Whammy

(Century Free Spirit x Liberation Starbrite)

Bred To:

Second The Motion

Immortal Command

(Waseeka's In Command x UVM Vision)

Bred To:

Ancan UnBeelievable

Ancan True Colors

(Fiddler's Blackriver x Aquila's Miss Bee Haven)

Bred To:

Arboria Chantelle, AMHF Absolut Miss T,

Sinful Command, Wil O Creek Darling
---
Ancan Timeless

Black Filly

Foaled: May 4, 2009

Ancan Colorflash

Palomino Colt

Foaled: April 15, 2009 ~ Sold

Darling's 2009 Foal

Ancan Trend Setter

Buckskin Colt

Foaled: June 6, 2009 ~ For Sale

Ancan Scallywag

Palomino Colt

Foaled: April 15, 2009 ~ For Sale

Ancan Eye Candy

Bay Filly

Foaled: April 29, 2009 ~ For Sale

Ancan Miss T Rific

Palomino Filly

Foaled: April 21, 2009 ~ For Sale
---
Copyrighted 1999 by Ancan Wyland ~ Web site designed by Anne Wyland