Darling's 2009 Foal
Ancan Trend Setter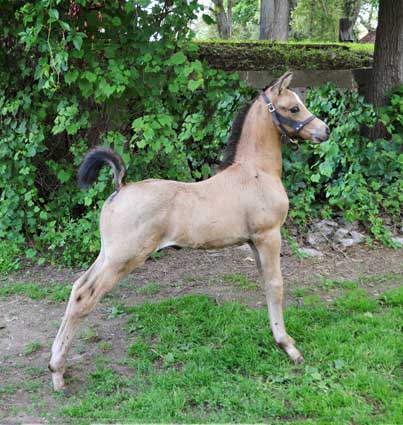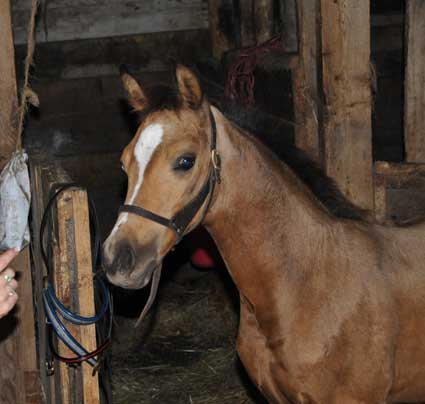 Foaled: June 6, 2009, 4:15 am
I'm excited to announce the arrival of this wonderful new buckskin colt. He has size, correct conformation, a beautiful head, and an outstanding personality. His conformation and form to function is ideal and breed standard.
I hesitated to part with this darling boy. His dam puts the nicest horses on the ground and at 24 years old this year, this colt could be her grand finale. If so, she certainly knocked herself out this time. He is a really nice colt!
~ SOLD ~
Congratulations to Gail Latlief!
Shown above 8 hours old

~ ~ ~ ~ ~ ~ ~ ~ ~ ~ ~ ~ ~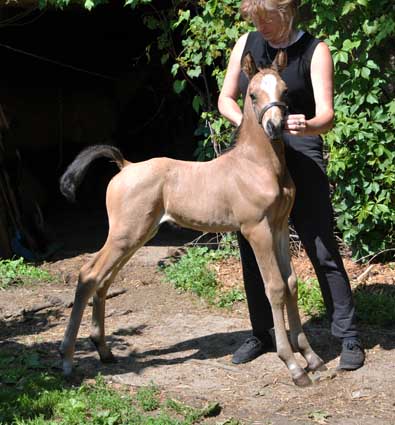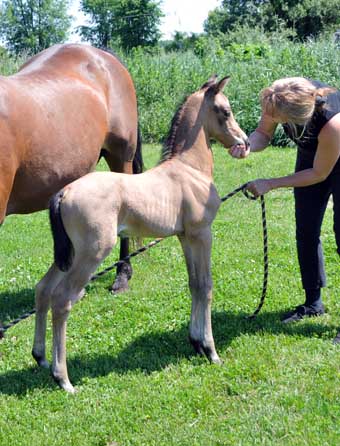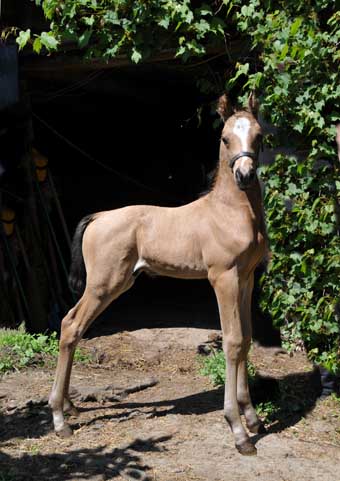 Shown above 8 days old, Shown below: Puppy Love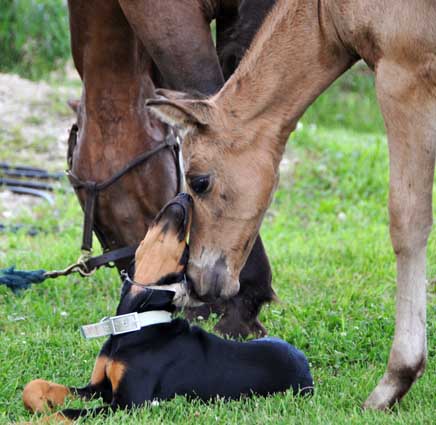 Snow Play in February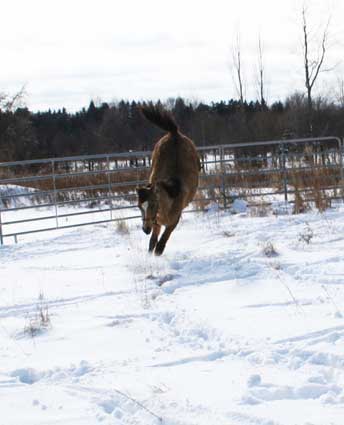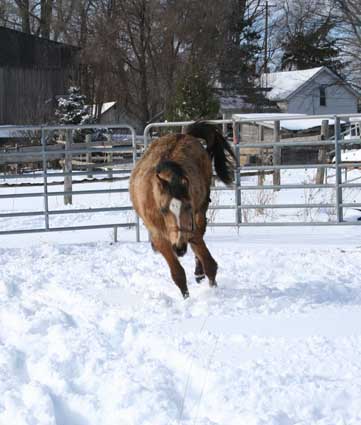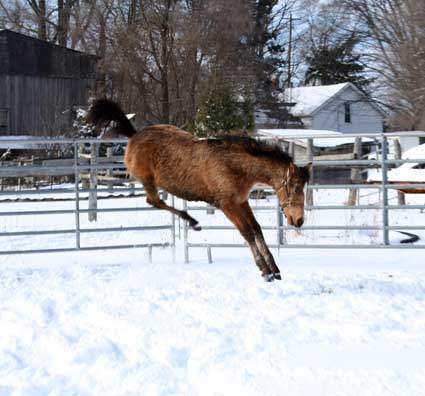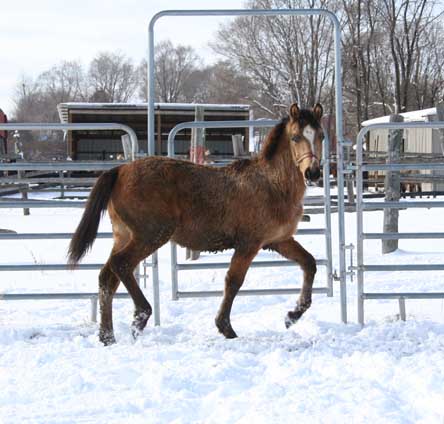 Shown below at 15 months old.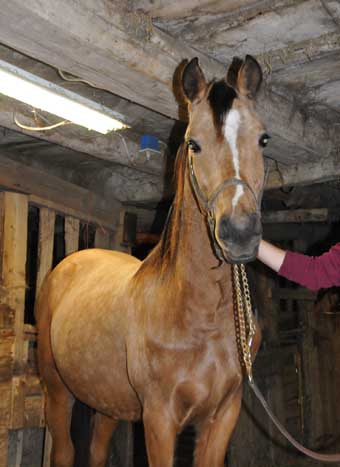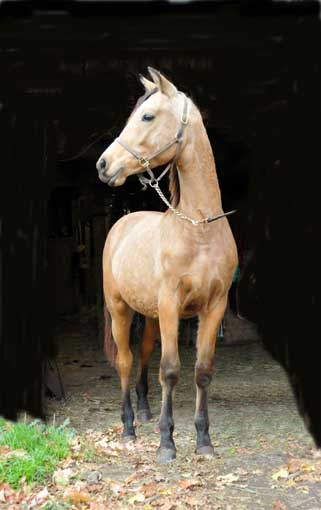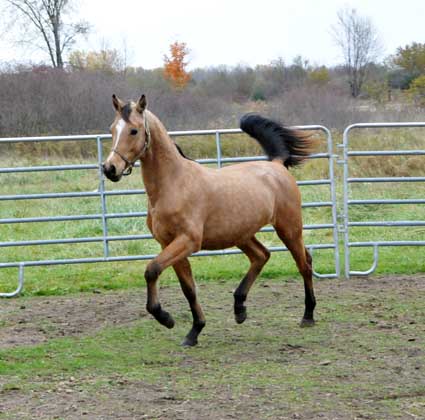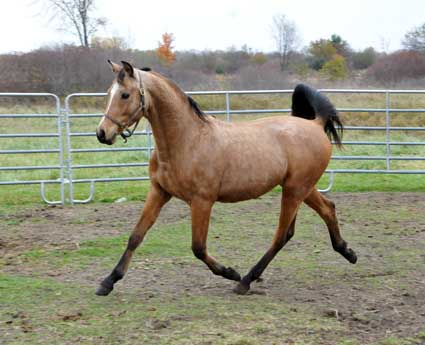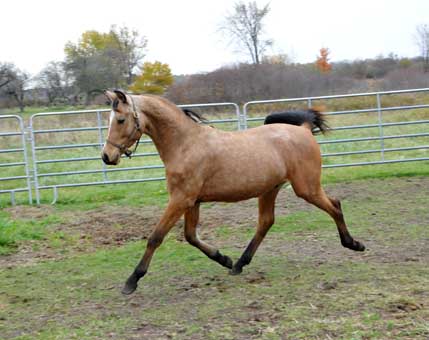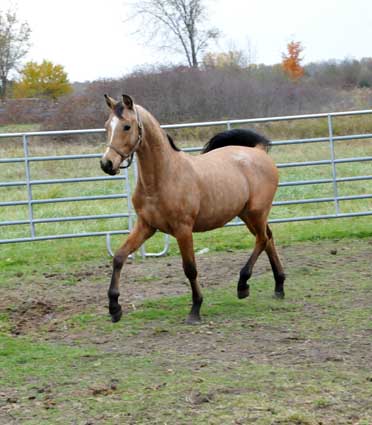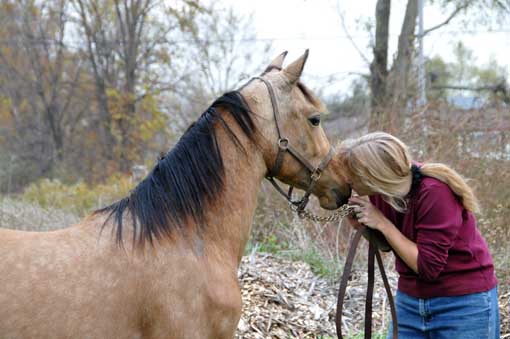 Shown below at 15 months old.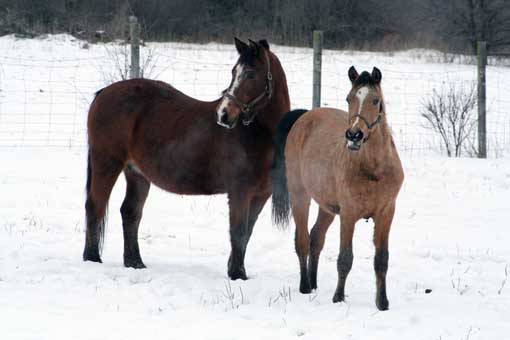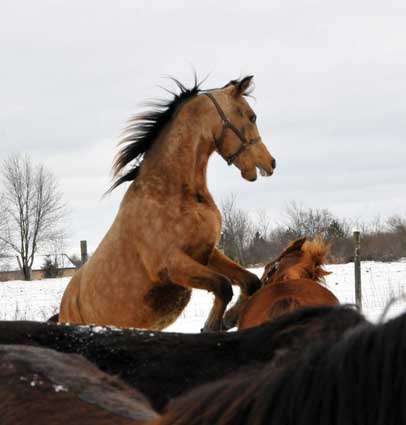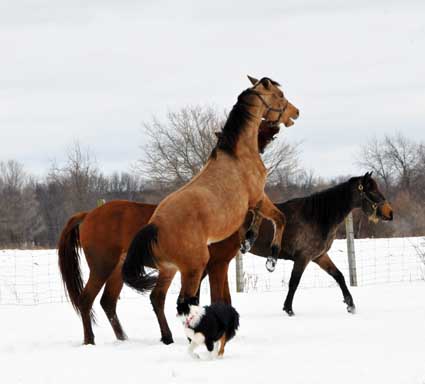 This beautiful photograph, taken by Rob Wyland, pinned Reserve Champion in the 2009 conformation division of The Morgan Connections' Foal Picture Contest.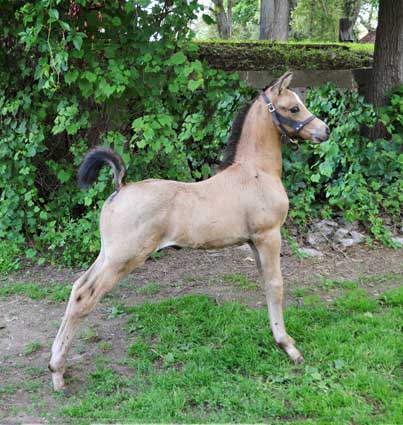 Contest Judge, Sammy Hazen said:
"This foal has one of the nicest heads and neck, great topline and terrific curve to its' neck. But was a little hard to tie it first because it was such a posed picture. The front end on this foal is exceptional."
---
Sire
Ancan True Colors

Sire
Fiddler's Blackriver

Sire
Waseeka's Thisizit
Dam
Waseeka's Theme Song
Dam
Fiddler's Dolly
Sire
Kingston
Dam
Orcland Youlenda

Dam
Aquila's Miss Bee Haven

Sire
Futurity Command
Sire
Waseeka's In Command
Dam
Wynakee Alvina
Dam
Aquila's Queen Bee
Sire
Paramount Nominee
Dam
Foxy's Cotton Queen

Dam
Wil O Creek Darling

Sire
Wynne Commotion

Sire
Waseeka's In Command
Sire
Waseeka's Nocturne
Dam
Miller's Adel
Dam
Deb's Little Bess
Sire
Green Mead's Adonis
Dam
Kane's Debonette

Dam
Shaker's Rita

Sire
Troutbrook Playboy
Sire
Waseeka's Nocturne
Dam
Mistress Merridawn
Dam
Oakmoor Cadence

Sire
Orcland Don Darling

Dam
Lippitt Spearmint
This pedigree page was built for free at the SitStay GoOut Store
---
Sire, Ancan True Colors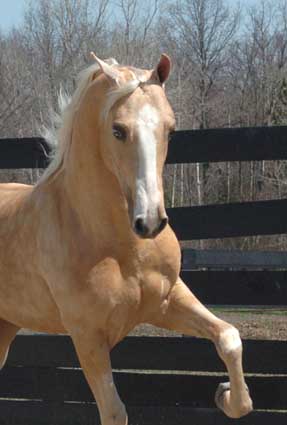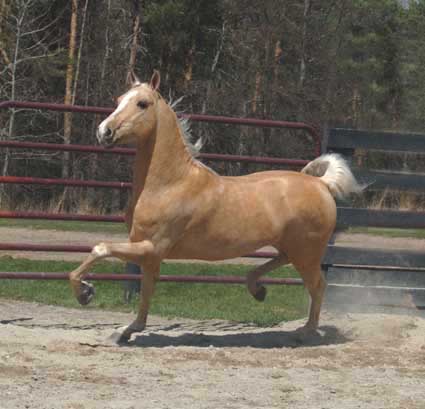 ---
Dam, Wil O Creek Darling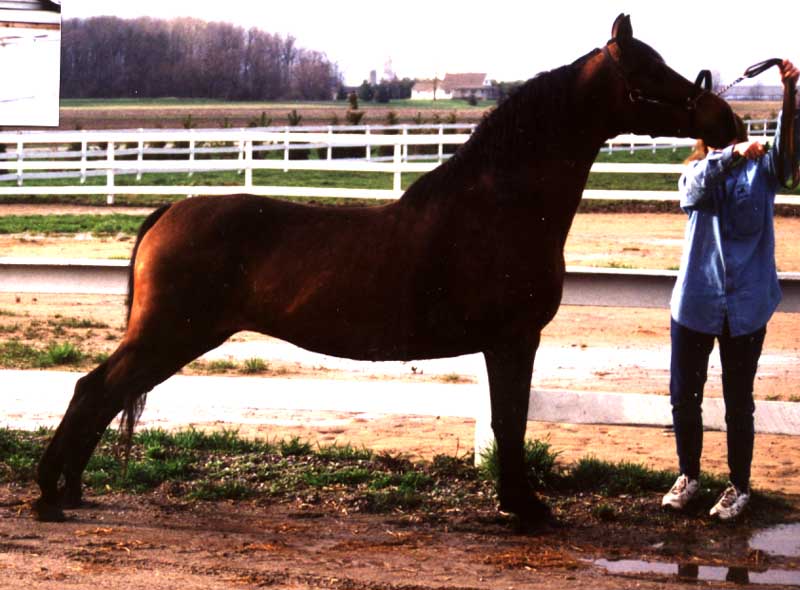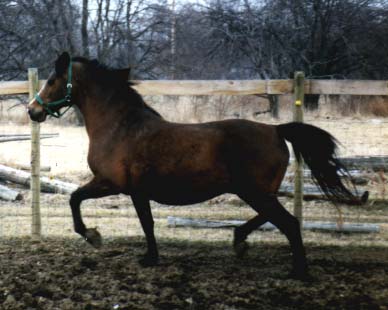 View more of Wil O Creek Darling
---

Copyrighted 1999 by Anne Wyland ~ Web page designed by Anne Wyland