Mozie's 2009 Foal
Ancan Eye Candy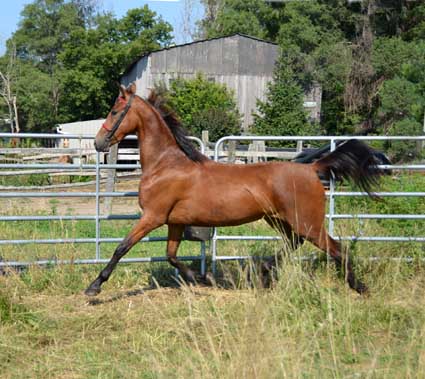 This big, pretty bay filly has a terrific future in front of her. Her sire, Aljak's Double Whammy, has proven himself a sire of top in hand horses as well as performance horses for the past decade. His offspring have won World Championships and the Breeder's Sweepstakes (more times than any other stallion's foals).
Tedwin Topic daughters are coveted treasures to numerous breeding programs through-out the United States for over two decades. Topic daughter consistently produce champion offspring, regardless of the sire, in all divisions. Second The Motion is one of my best producers, and has been for over ten years.
Candy is confident, bold, fearless, and is gorgeous to watch at liberty. She moves so freely and is very fancy. I love how she carries her head and neck - and she loves to flag and strut. She knows how to do all the things a horse of her age should know; ties (straight and cross), leads, poses, stands to be clipped and fly sprayed and is pretty good standing for hose bathes. She is good for the vet and farrier and has always been current on vaccines/deworming/feet trimming. She is easy to catch in the pasture, and likes attention.
She bested a large class of nice weanlings to take the blue ribbon in August, 2009. I have exciting expectations for this beautiful filly; as I know this won't be her last title.
She is wearing a surcingle and crupper, and although she wears a soft-rubber Mylar bit, I have not "set" her head. She lunges both directions and understand commands like: walk, trot, whoa, and stand. She is easy to work/train and has a willing to please attitude.
View a short video of Candy on YouTube by clicking on the address below:
http://www.youtube.com/watch?v=626mvdTk7sw
Price Reduced; I MUST reduce my numbers
~ Inquiries Are Welcome ~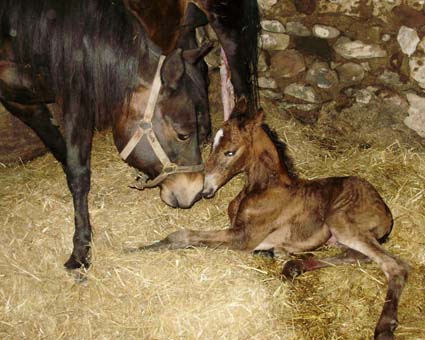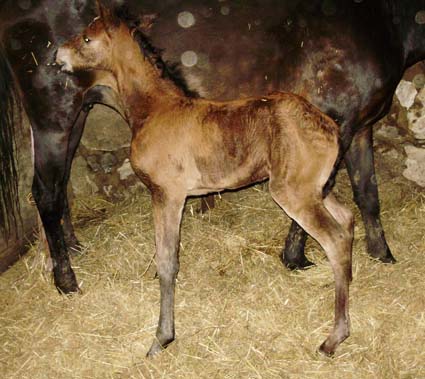 Shown above, newborn
~ Foaled April 29, 2009 at 11:05 am ~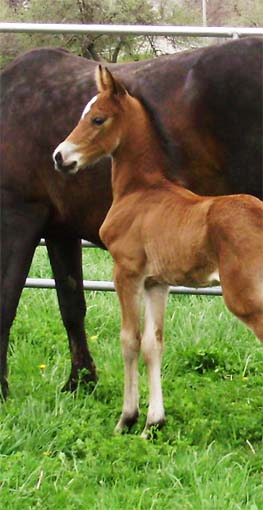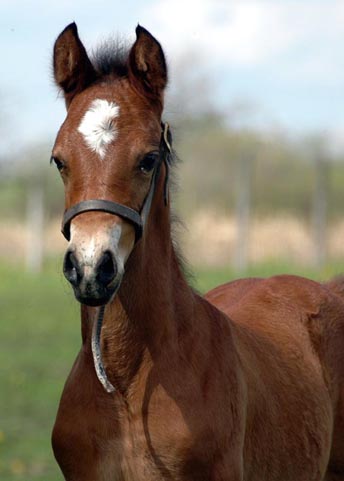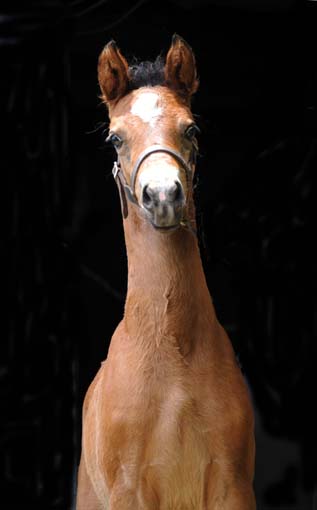 Photo on the left courtesy of Laura Behning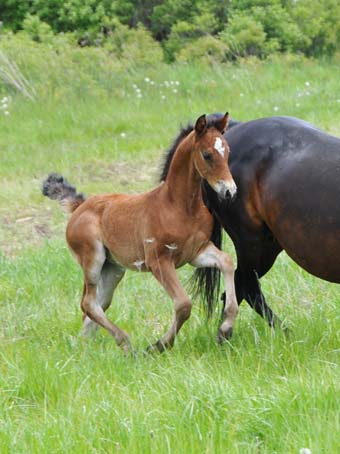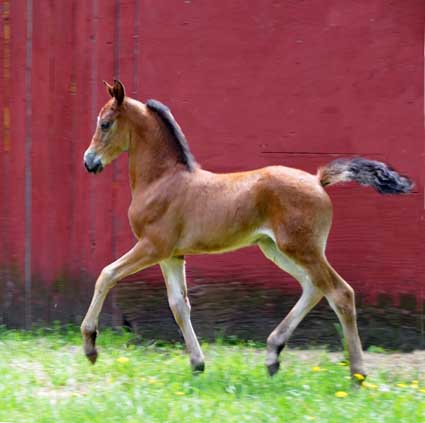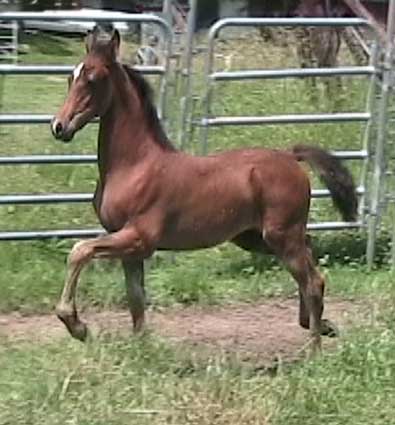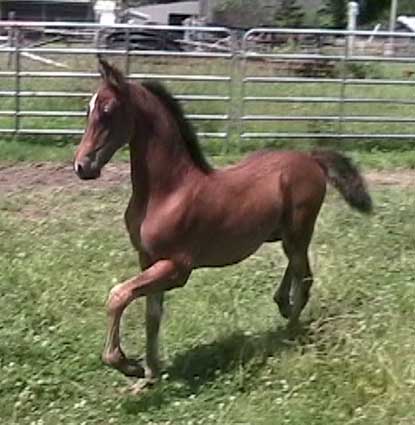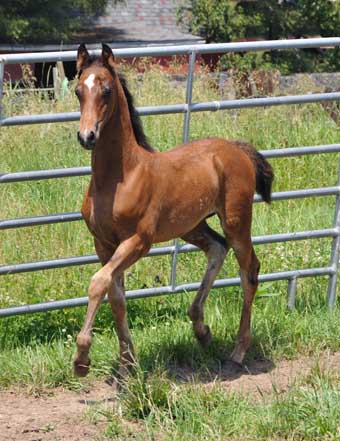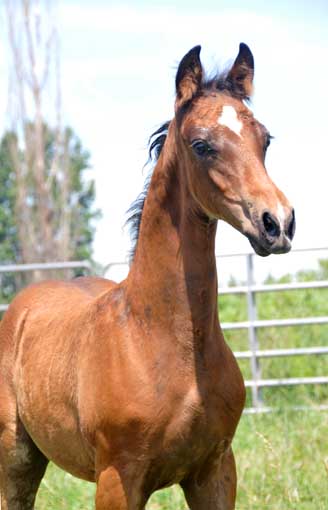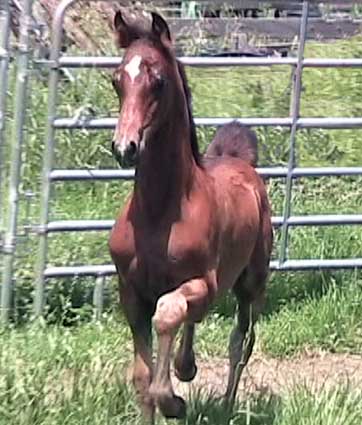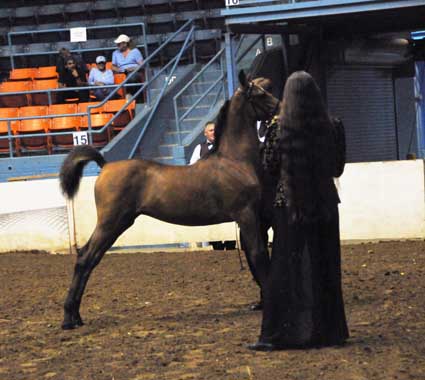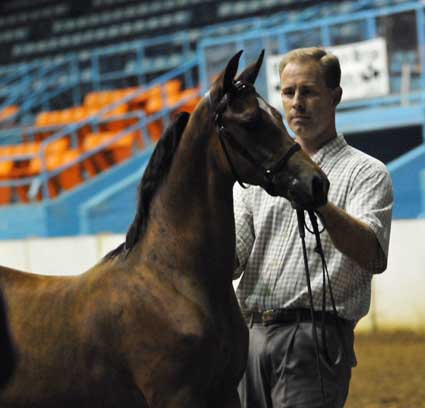 Special thanks to Ken Martin for showing Candy to the Blue!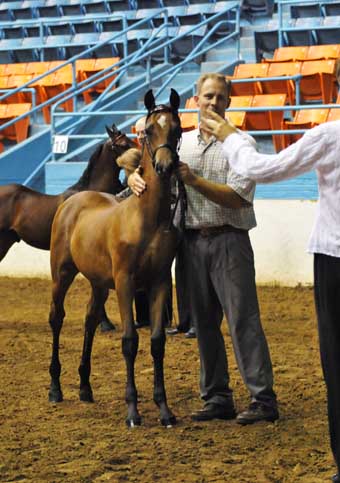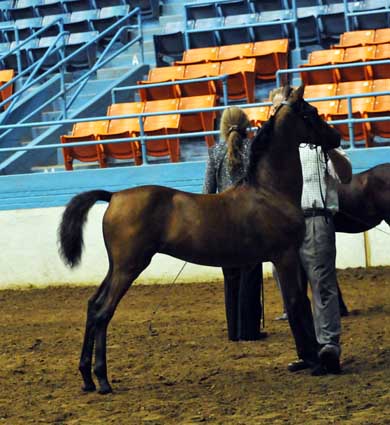 January, 2011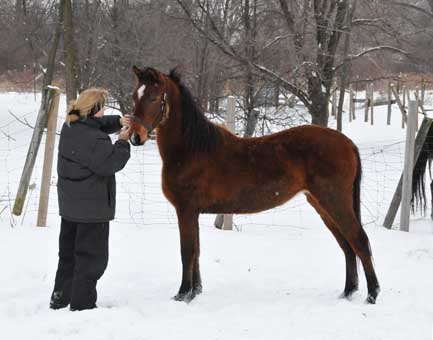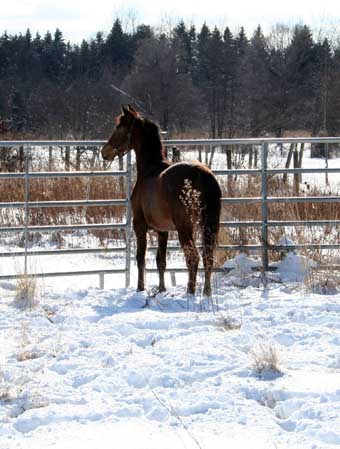 Candy showing her absolute "terror" over the plastic bag. I'm sure she thinks there must be a peppermint candy in there somewhere!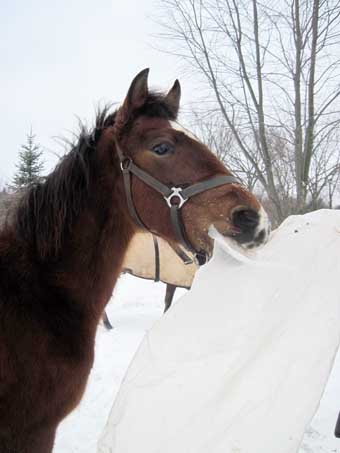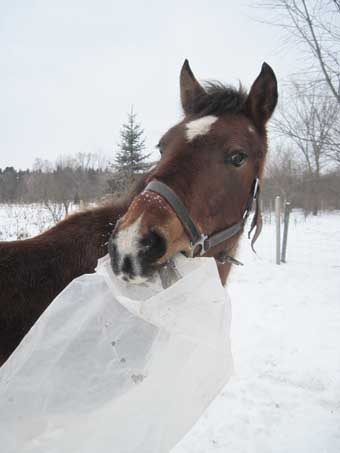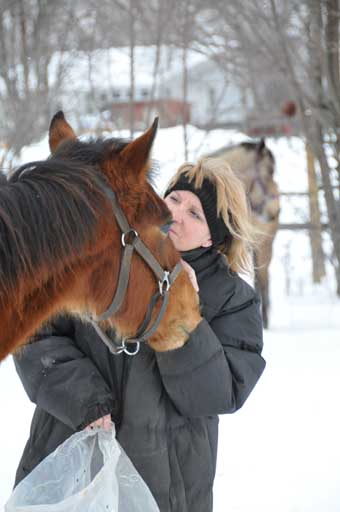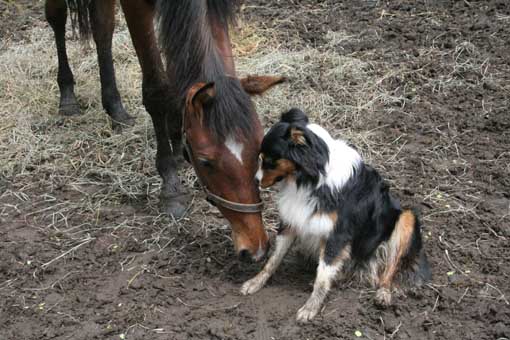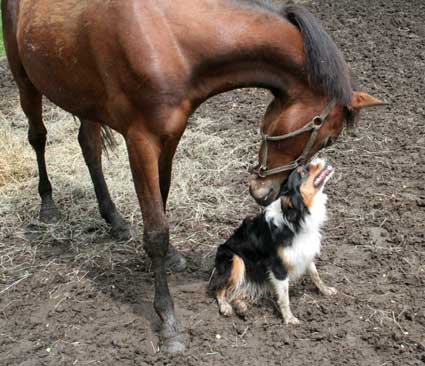 Candy is good for the farrier.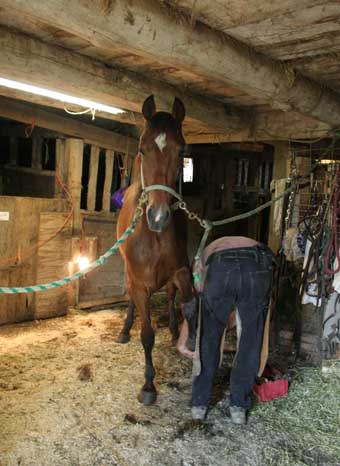 Candy below, as a two year old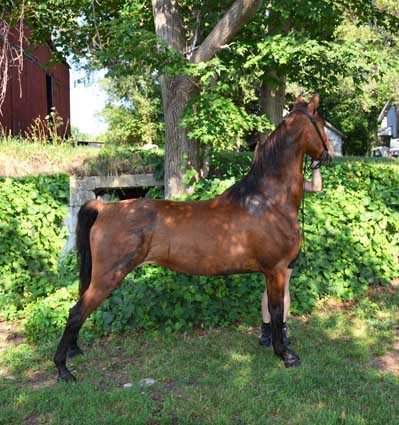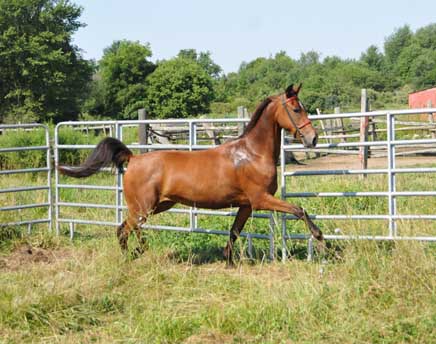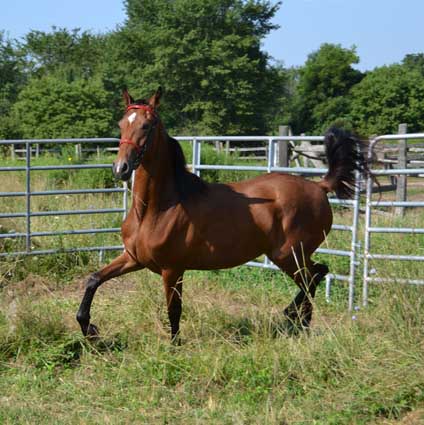 ________________________________________
---
Sire
Aljak's Double Whammy

Sire
Century Free Spirit

Sire
Wham Bam Command

Sire
Waseeka's In Command

Dam
Trophy's Corrigan

Dam
Windhover Antigone

Sire
Beamington

Dam
Camelot Kathleen

Sire
Wham Bam Command

Sire
Waseeka's In Command

Dam
Trophy's Corrigan

Dam
Austin Flying Cloud

Sire
Mad River Sailor

Dam
Windrush High Hope

Sire
Tedwin Topic

Sire
Fiddler's Contender

Sire
Red Pepper

Dam
Donna Mae Pepper

Dam
Waseeka's Cajun Queen

Sire
Waseeka's Nocturne

Dam
Corrine

Dam
Second Line

Sire
Saralin Commandant

Sire
Waseeka's In Command

Dam
Black River Nely Bly

Dam
Cedar's Custom Maid

Sire
Paramount Ambassador

Dam
Green Mead's Nose Gay
This pedigree page was built for free at the SitStay GoOut Store
---
Sire, Aljak's Double Whammy
Dam, Second The Motion

View more of Second The Motion
---

Copyrighted 1999 by Anne Wyland ~ Web page designed by Anne Wyland ~ Created in IE Frontpage