Telle's 2009 Foal
Ancan Colorflash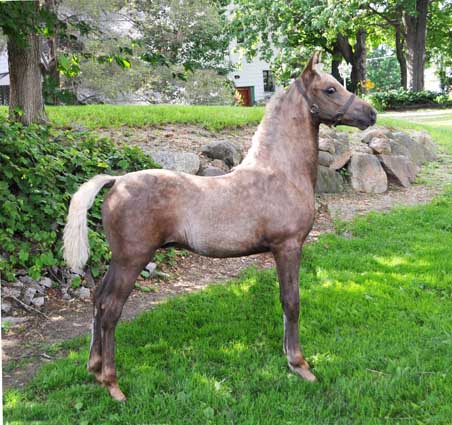 Spark, charisma, conformation, beauty, and personality, this fancy colt has it all!
Bred to trot and to look beautiful doing it, Flash's tail flagging escapades turn heads and catch eyes already ~ imagine what he'll be like as a two or three year old wearing leather down the tanbark.
You can't beat his bold, friendly "can do" personality. He is a joy to handle and work with because he likes doing it.
Nice colt! Top prospect for breeding &/or show.
View a 6 minute video of Flash on YouTube by clicking on the link below.
http://www.youtube.com/watch?v=bfgKdtWtYaI
~~ Sold ~~
He is eligible for:
Michigan Breeder's Futurity RaDon Sweepstakes
For Potential Earnings over $10,000!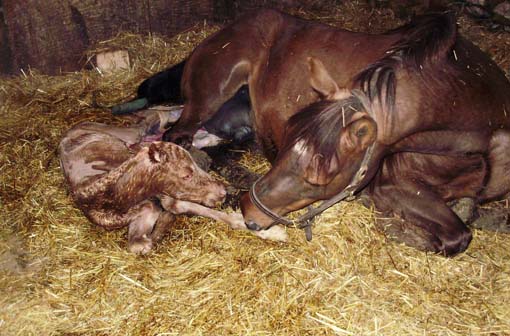 Palomino colt, foaled April 15, 2009, 5:30 pm
_______________________________________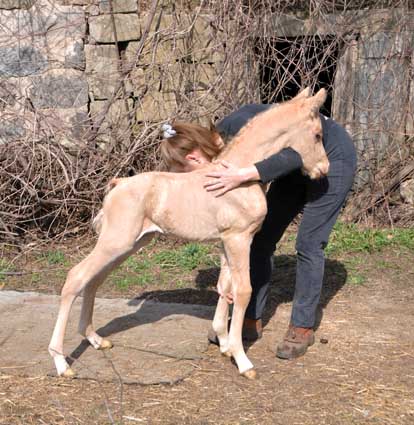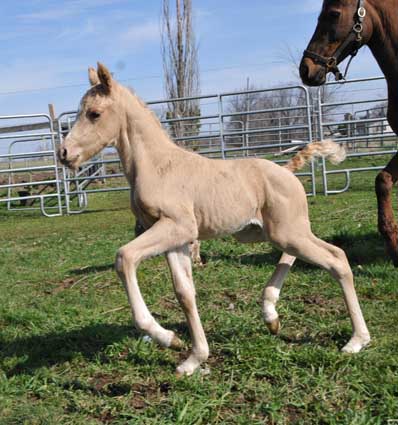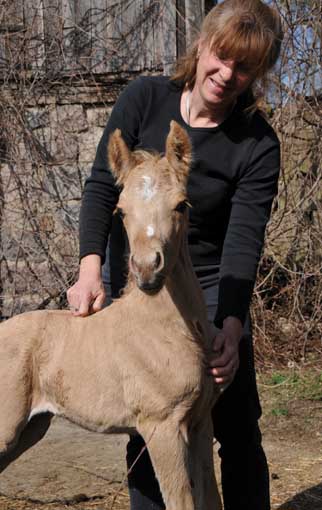 Three days old and still wobbly on his legs.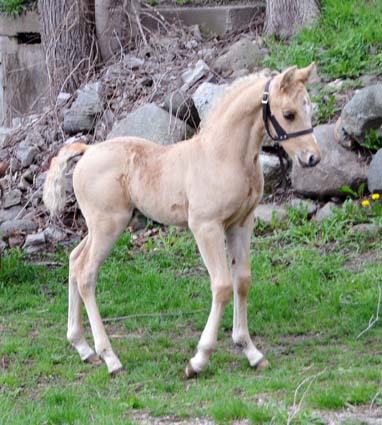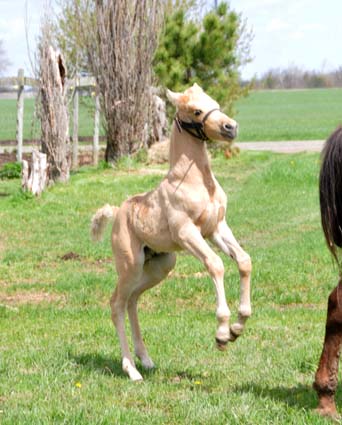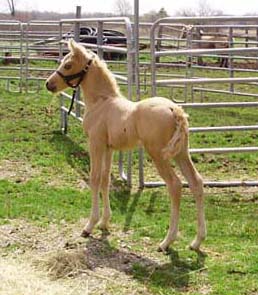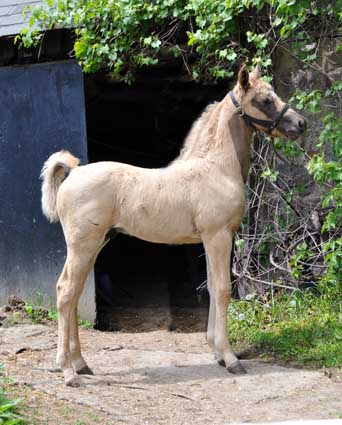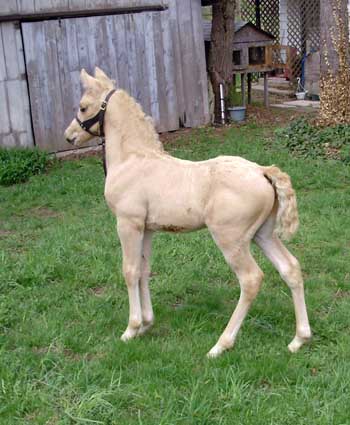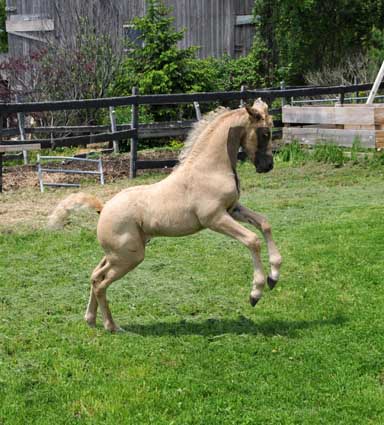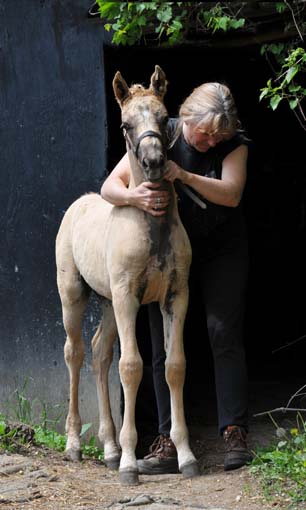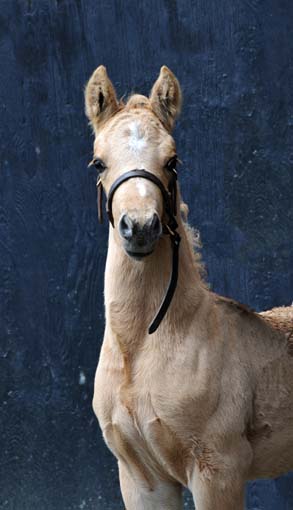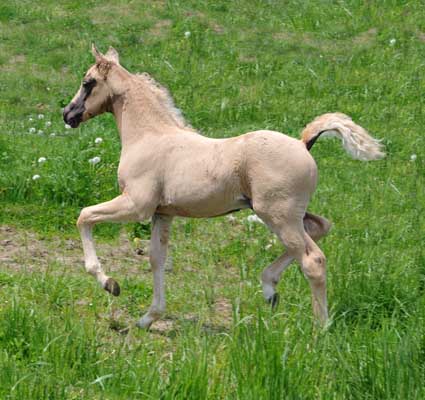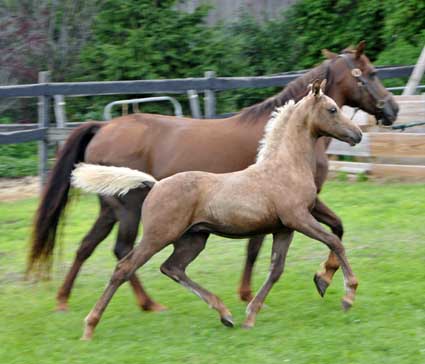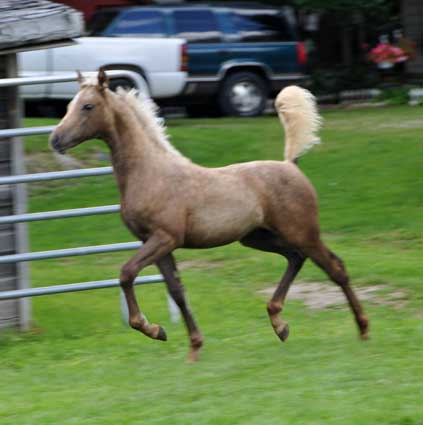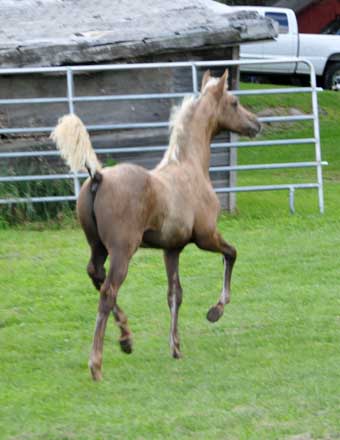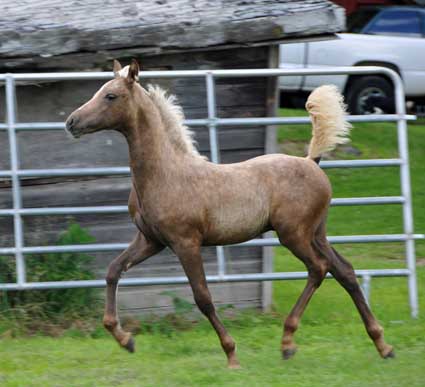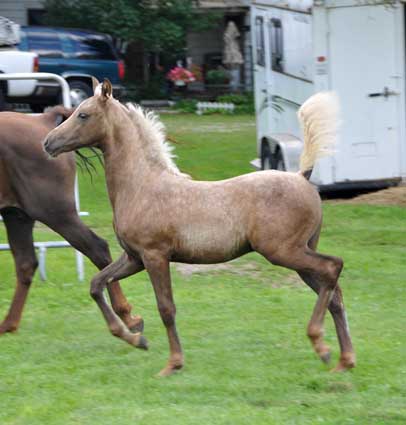 ~ ~ ~ ~ ~ ~ ~ ~ ~ ~ ~ ~ ~ ~ ~ ~
Sire
Ancan True Colors

Sire
Fiddler's Blackriver

Sire
Waseeka's Vivo

Sire
Waseeka's Here Tiz
Dam
Waseeka's Theme Song
Dam
Fiddler's Dolly
Sire
Kingston
Dam
Orcland Youlenda
Dam
Aquila's Miss Beehaven
Sire
Futurity Command
Sire
Waseeka's In Command
Dam
Wynakee Alvina
Dam
Aquila's Queen Bee
Sire
Paramount Nominee
Dam
Foxy's Cotton Queen
Dam
Arboria Chantelle
Sire
Arboria Noble Victor
Sire
Noble Command
Sire
Waseeka's In Command
Dam
Waseeka's Interlude
Dam
UVM Victoria
Sire
UVM Flash
Dam
UVM Jaunty Miss
Dam
UVM Treasure
Sire
UVM Flash
Sire
Upwey Ben Don
Dam
Norma
Dam
UVM Fairetor
Sire
Tutor
Dam
Fairytop
This pedigree page was built for free at the SitStay GoOut Store
---
Sire, Ancan True Colors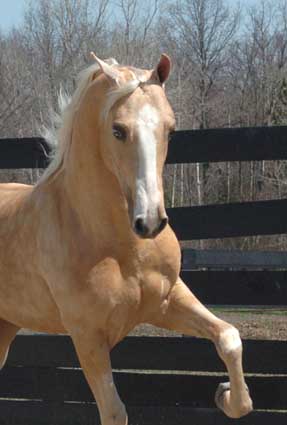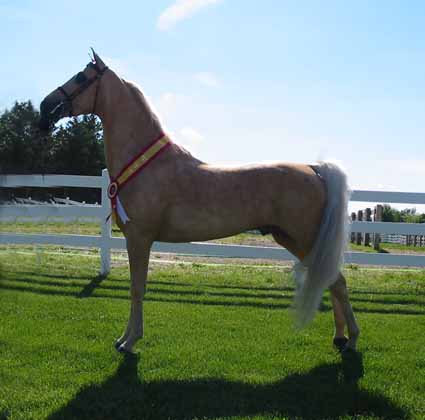 Dam, Arboria Chantelle "Telle"
---

Copyrighted 1999 by Anne Wyland ~ Web page designed by Anne Wyland