Bonnie's 2008 Foal
Ancan Cracker Jacks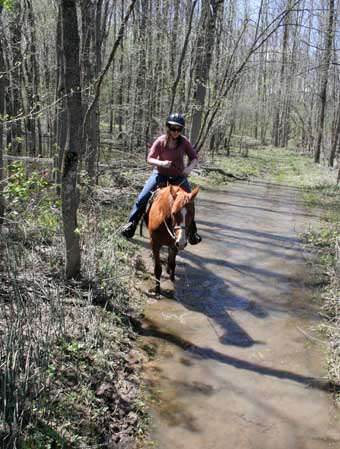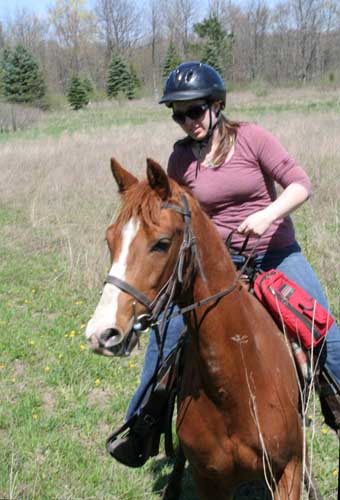 Jax is a sweetheart. He has never offered to be anything but kind, friendly, and willing to please since he was born in 2008.
At liberty, you can see what a proud horse he is; strutting around, tail flagged, head held high. Jax has correct conformation and proper form for function. He offers size and type and will continue to grow and mature well in to his five year old year, easily maturing over 15 hh.
His kind and willing disposition will make him an outstanding youth or amateur performance horse as this nice boy would never try to intentionally hurt a soul. He likes people and loves attention. He is the first one to the gate and is always begging to be the one chosen. He is still green in his arena work. He doesn't know a cue for proper lead when asked to canter, and he doesn't consistently do two different speeds at the jog-trot when asked. He's just not been worked on those things.
He has been trail ridden and is a wonderful and fun trail horse! He has never refused anything, nor has he misbehaved in any manner. He's still young, and he's a horse - so spooking can never be completely ruled out, but he's never spooked at anything either.
Jax has been outstanding about his lessons and is easy to train. Truly, after working with a horse who is this intelligent, kind, and willing, you will wonder why you ever struggled with another. He clips, leads, ties, stands for fly-spraying, and picks up his feet for cleaning and the farrier. He offers an excellent mindset with beautiful looks and correct athletic ability (good hocks). Jax is going to be a star one day whether in a show circuit or a country trail. He will be a great amateur or junior-rider horse, and you can't beat his price!
SOLD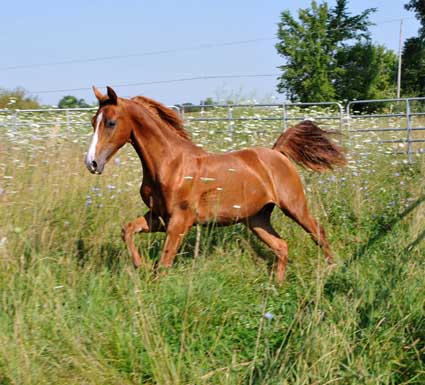 ~ ~ Pictures of Jax from birth on ~ ~
Foaled 4-24-08; 4 am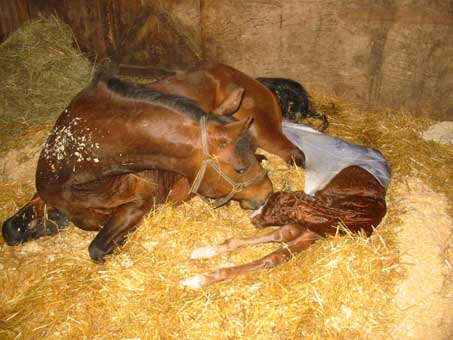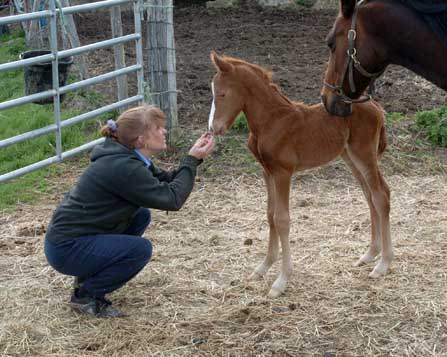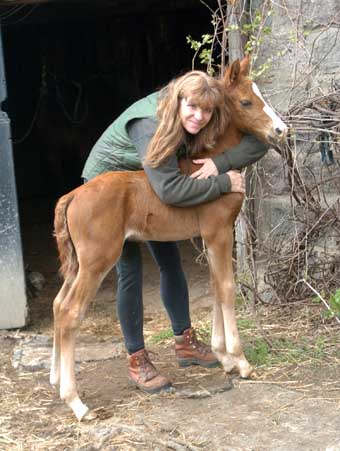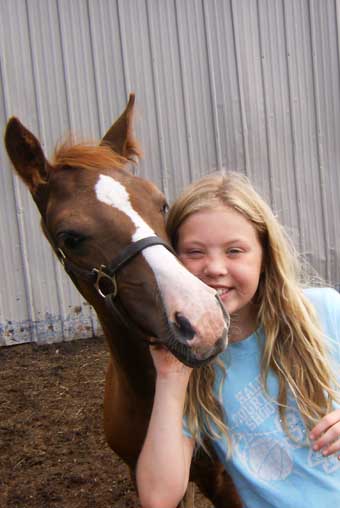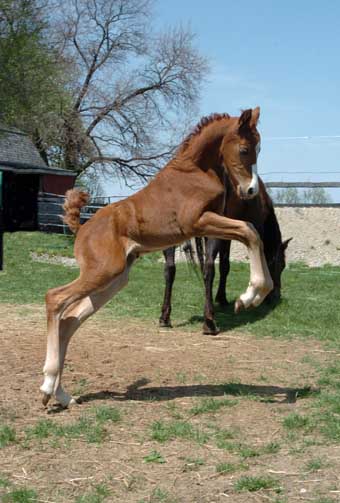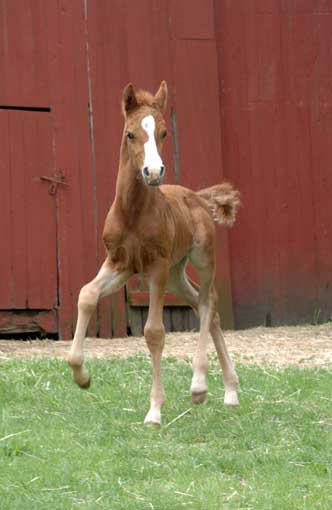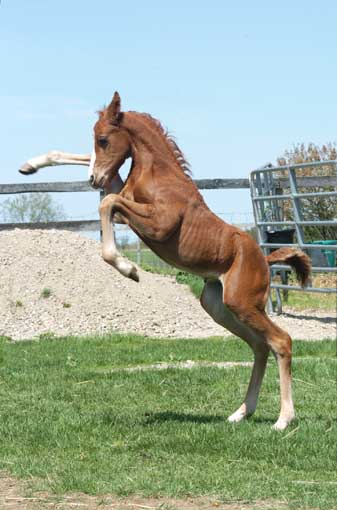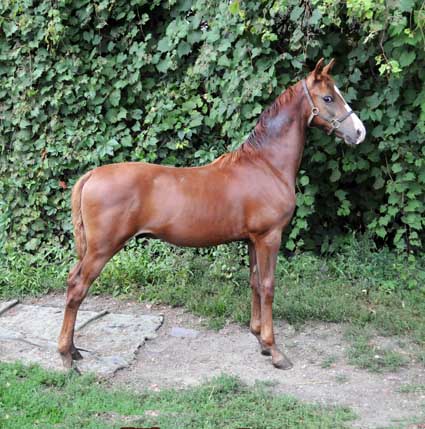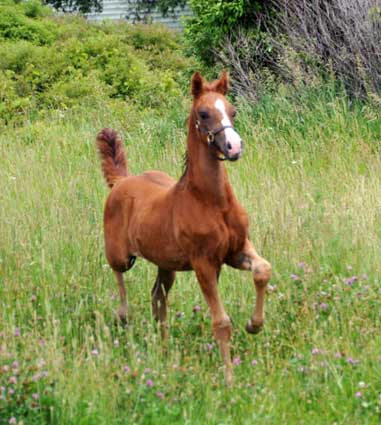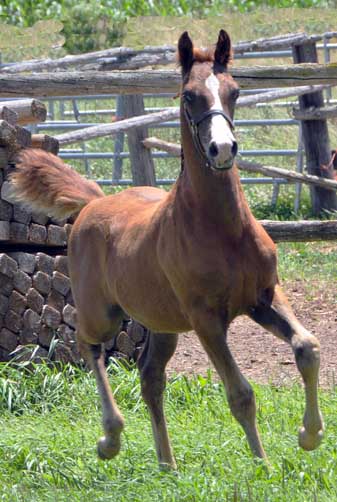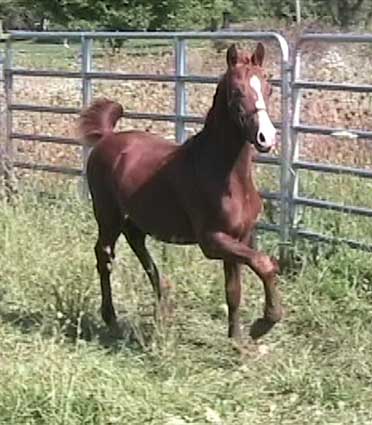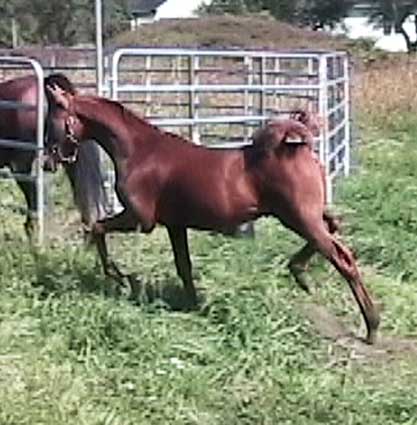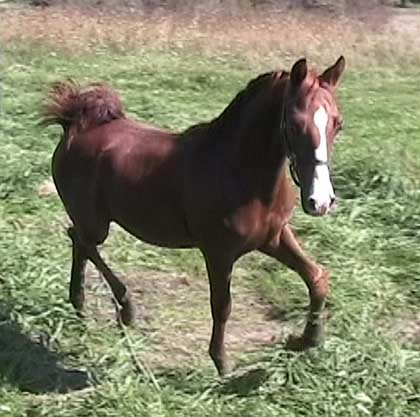 Below; January, 2009 8 months old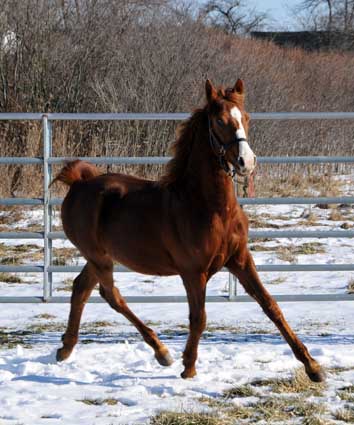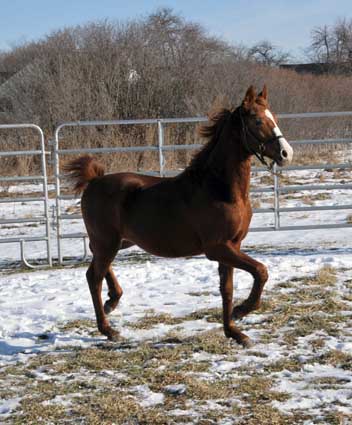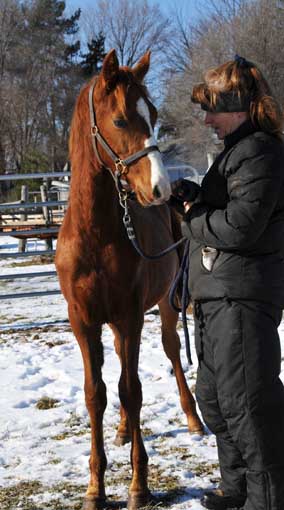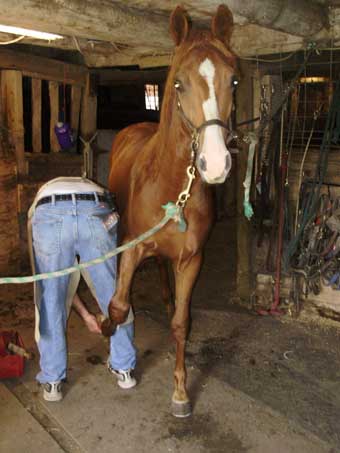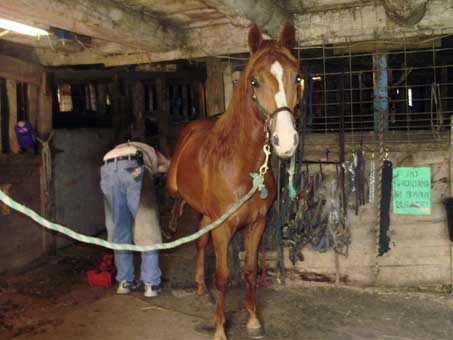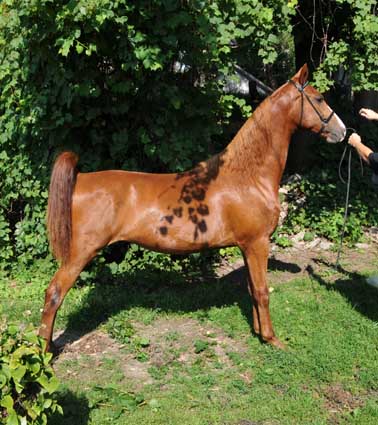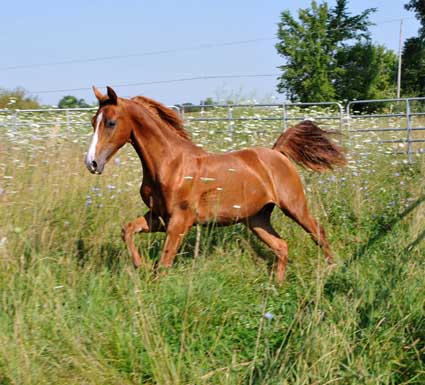 Training started; May, 2010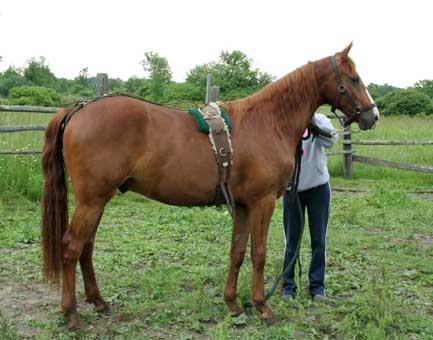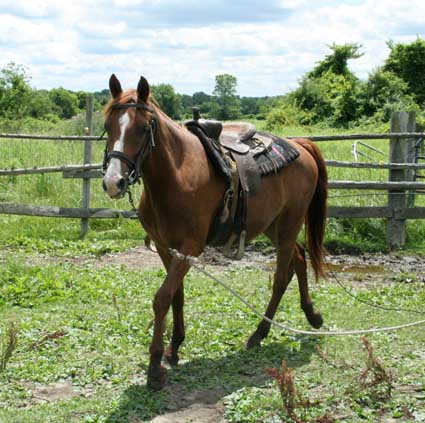 First time with a rider up; July, 2010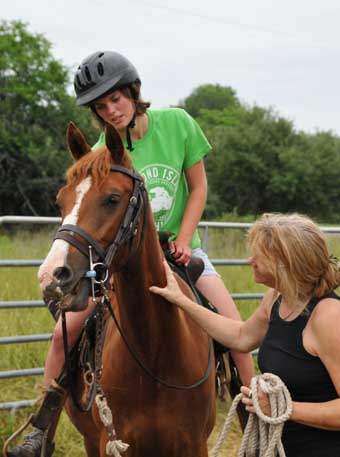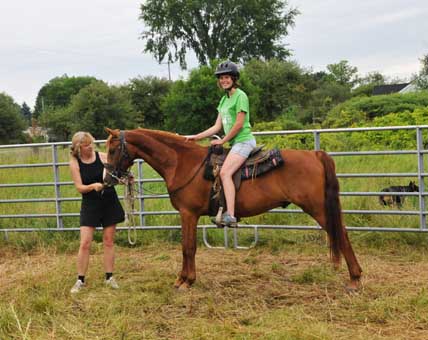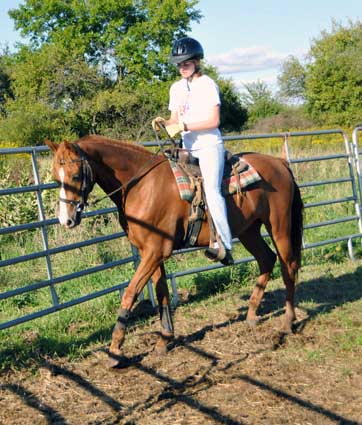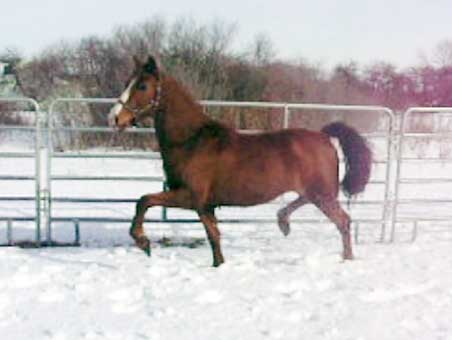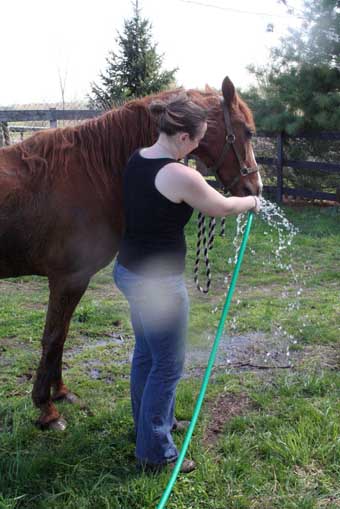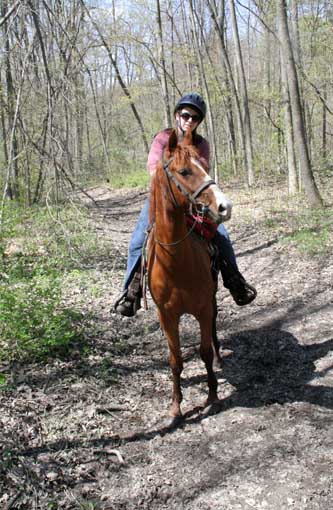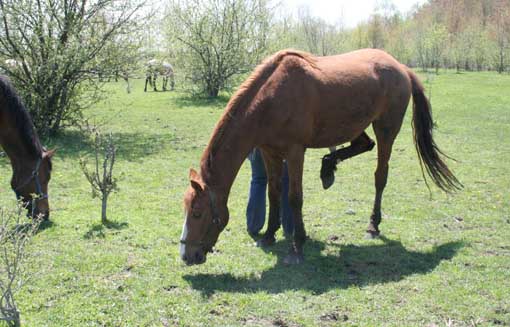 Jax, shown above drinking from a hose, trail riding, & picking up his feet while grazing; without a lead-rope or being tied.
Shown below giving impromptu rides to a visitor's 8 year old twin granddaughters wearing only a halter and lead rope.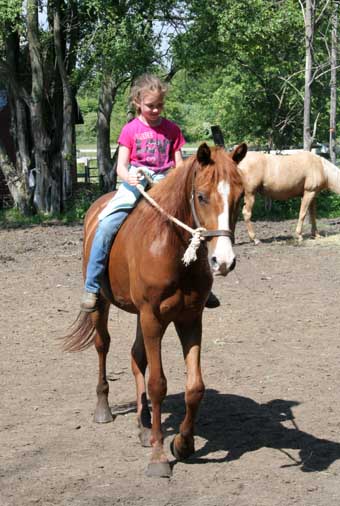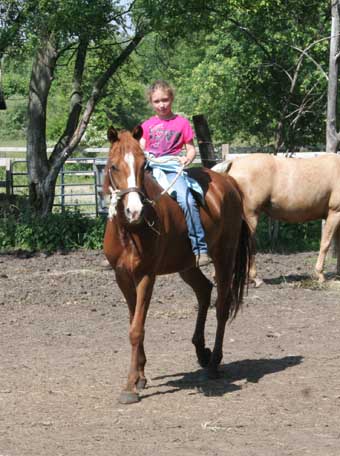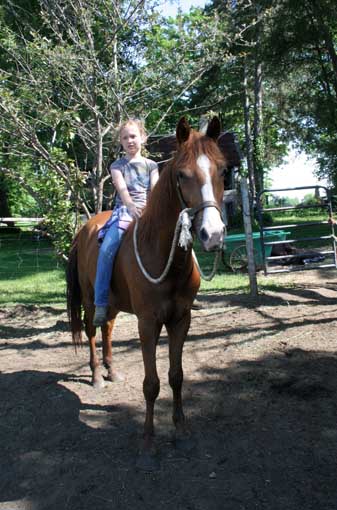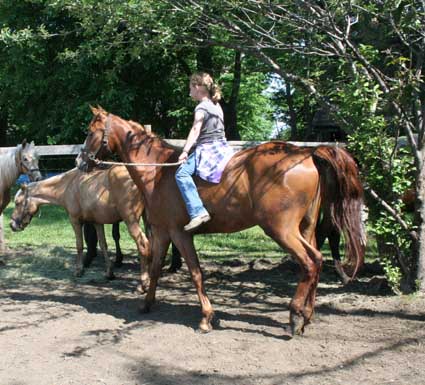 Standing quietly for the farrier~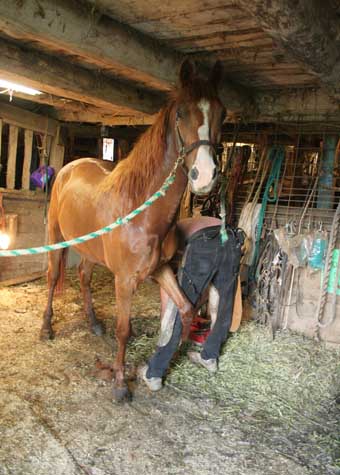 ---
Sire
Ancan True Colors

Sire
Fiddler's Blackriver
Sire
Waseeka's Vivo
Sire
Waseeka's Here Tiz
Dam
Waseeka's Theme Song
Dam
Fiddler's Dolly
Sire
Kingston
Dam
Orcland Youlenda

Dam
Aquila's Miss Bee Haven

Sire
Futurity Command
Sire
Waseeka's In Command
Dam
Wynakee Alvina
Dam
Aquila's Queen Bee
Sire
Paramount Nominee
Dam
Foxy's Cotton Queen

Dam
Orrwood Bonnie Blue

Sire
Forevermore
Sire
Beamington
Sire
Mr. Breezy Cobra
Dam
Ellen Bar
Dam
Merwin Adonna
Sire
Fairfield Fortune
Dam
Merwin Madonna

Dam
Katy Scarlet

Sire
Tedwin Topic
Sire
Fiddler's Contender
Dam
Waseeka's Cajun Queen
Dam
LCS Shiloh
Sire
Black River Dandy
Dam
Black River Sweet

This pedigree page was built for free at the SitStay GoOut Store
---
Sire: Ancan True Colors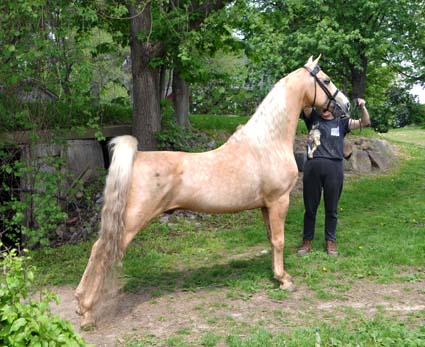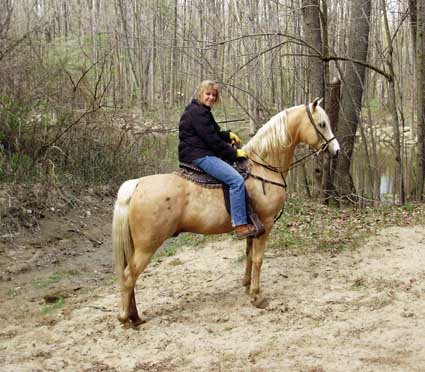 View more of Ancan True Colors
---
Dam: Orrwood Bonnie Blue

Orrwood Bonnie Blue
---

Copyrighted 1999 by Anne Wyland ~ Web page designed by Anne Wyland