Introducing...
Ancan Bee Blitzed
Foaled June 19, 2017
~~~~~~~~~~~~~~~~~~~~~~~~~~~~~~~~~~~~~~~~


This colt reminds me very much of his sire disposition-wise. He is kind and willing and doesn't get into trouble. He is very soft-natured, laid-back, and easy going. He will likely end up being a stunning western pleasure contender and he will be very eye catching in silver!

Not only is he the very last foal sired by his sire (and named for him, too), he is a smoky-black color. This isn't a term to describe the shade of black - it's a term modifier meaning he carries the dilute gene and is capable of producing buckskin, palomino, and smoky blacks 50% of the time crossed on traditionally-colored mares. He is one of only two Blitz sons still intact - and the only one with the dilute gene for those gorgeous blond coats.

His disposition is such that he doesn't warrant castration. The Morgan breed can use a few more quality "color-producing" stallions and I would like to see this gem go to a breeding home. It isn't mandatory, though.
Gelded, Tai will make a child-safe, confidence-builder type of Morgan.

We proudly offer Mai Tai for sale.
Snapshots as he grows up...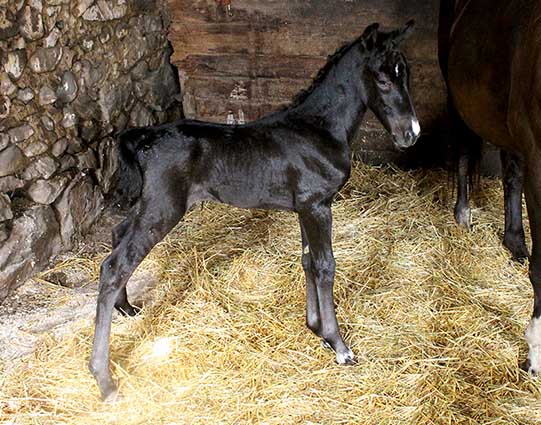 Shown above at 12 hours old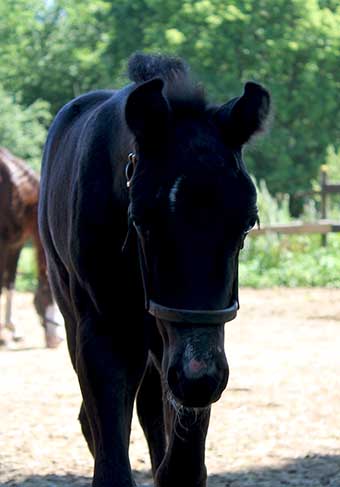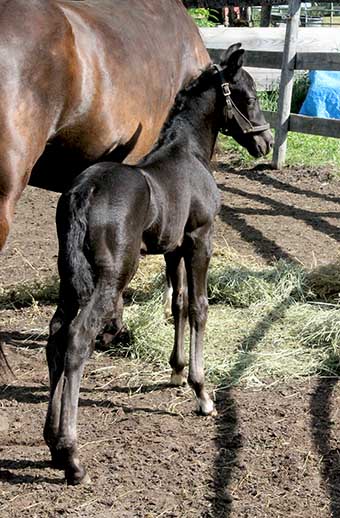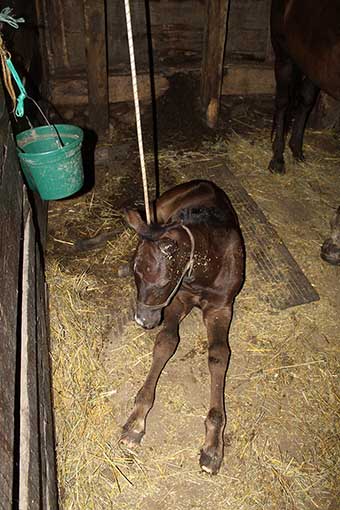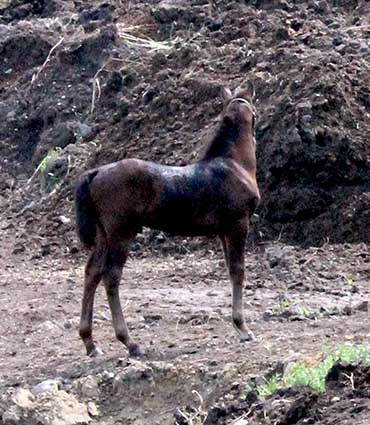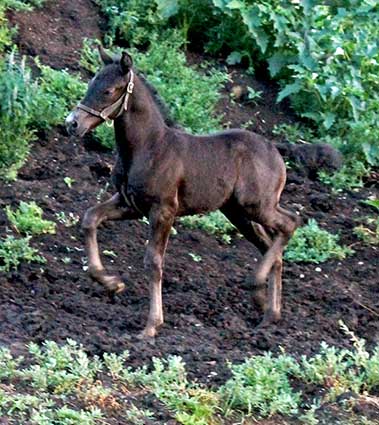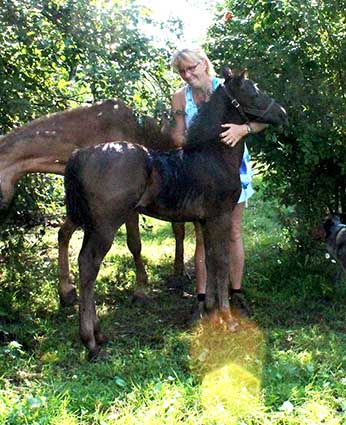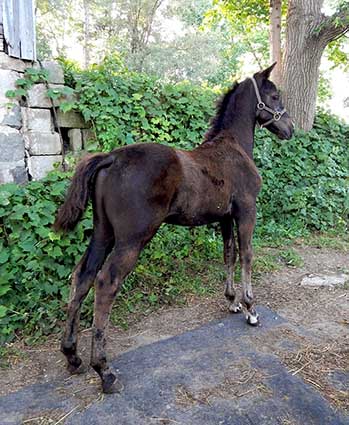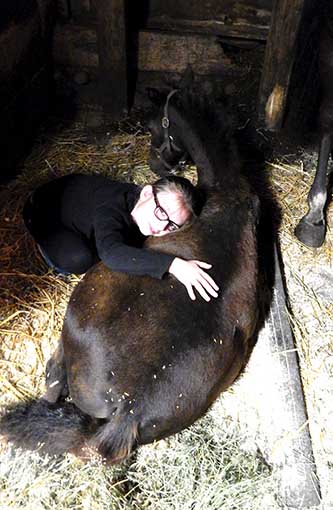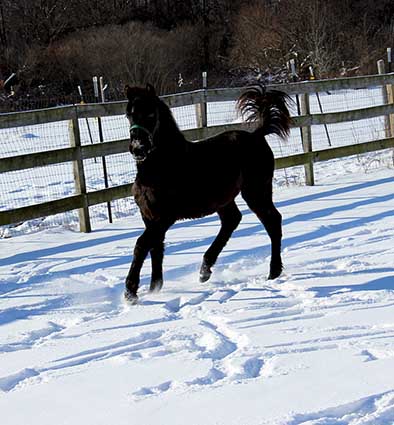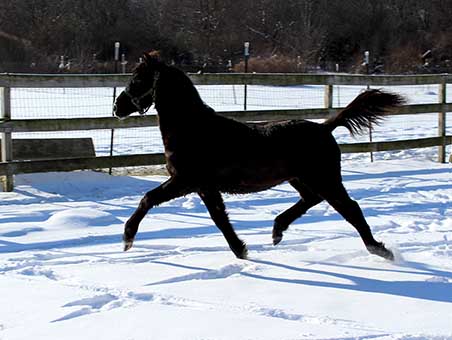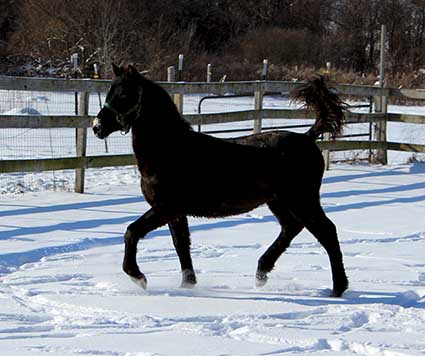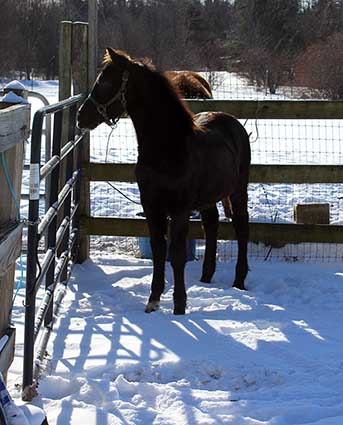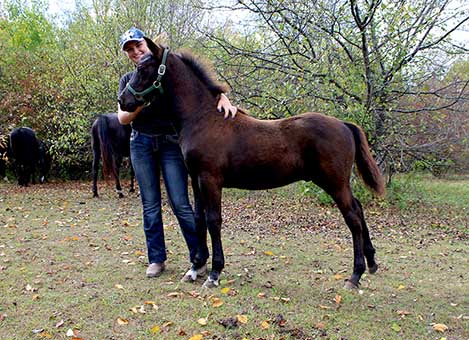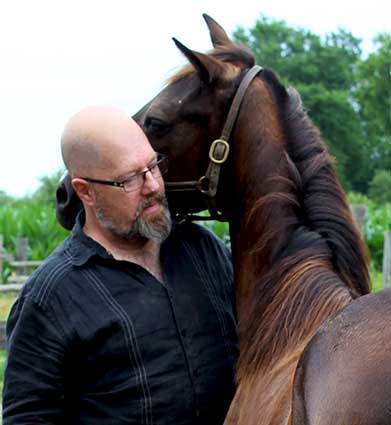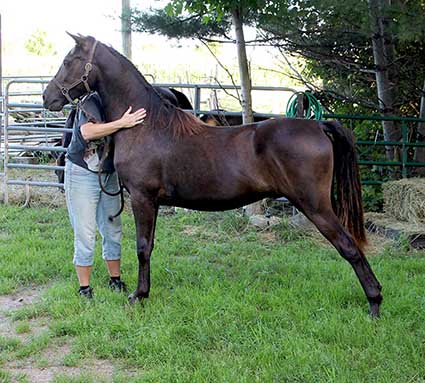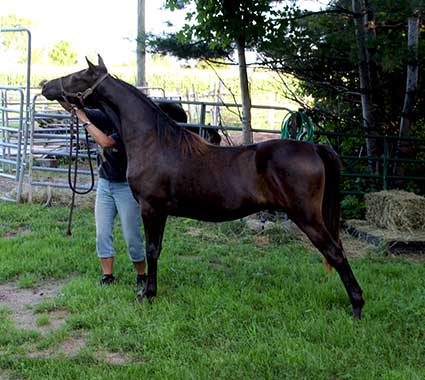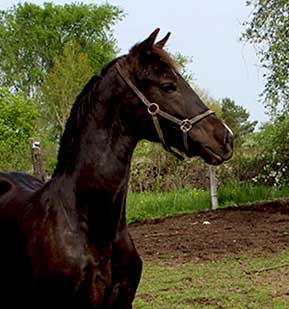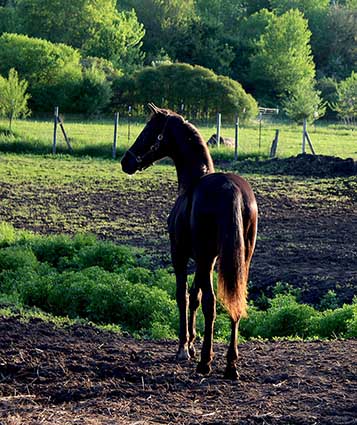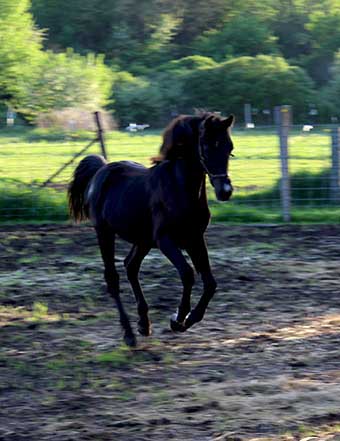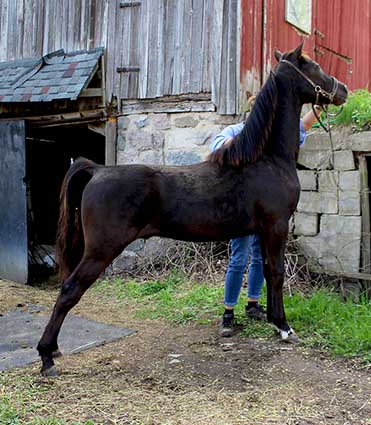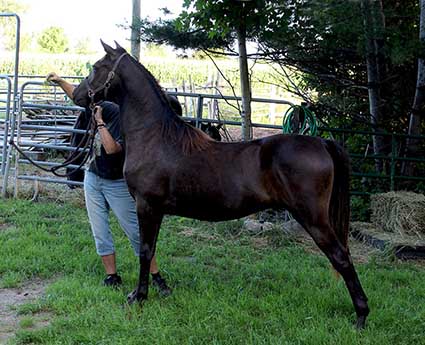 ---
Pedigree for
Ancan Bee Blitzed

Sire
Ancan True Colors

Sire
 Fiddler's Blackriver

Sire
Waseeka's Vivo
Sire
Waseekas Here Tiz
Dam
Waseeka's Theme Song
Dam
Fiddler's Dolly
Sire
Kingston
Dam
Orcland Youlenda
Dam
Aquila's Miss Bee Haven
Sire
Futurity Command
Sire
Waseeka's In Command
Dam
Wynakee Alvina
Dam
Aquila's Queen Bee
Sire
Paramount Nominee
Dam
Foxy's Cotton Queen
Dam
Ancan Timeless

Sire
Immortal Command

Sire
Waseeka's In Command
Sire
Waseeka's Nocturne
Dam
Miller's Adel
Dam
UVM Vision
Sire
UVM Flash
Dam
UVM Lauri
Dam
Ancan UnBeelievable
Sire
Fiddler's Blackriver
Sire
Waseeka's Vivo
Dam
Fiddler's Dolly
Dam
Aquila's Miss Bee Haven
Sire
Futurity Command
Dam
Aquila's Queen Bee

This pedigree page was built for free at the SitStay GoOut Store
---
Sire:
Ancan True Colors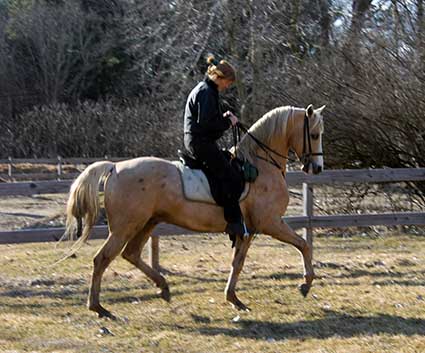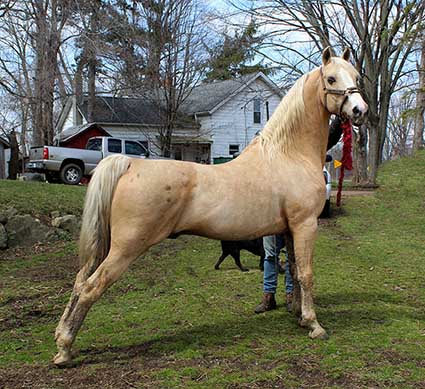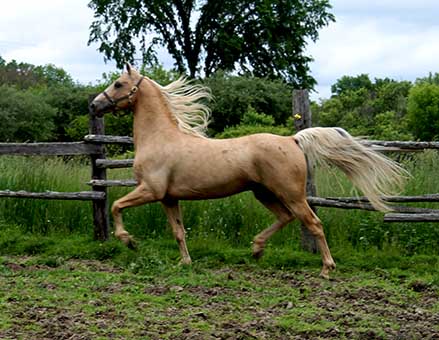 ---
Dam:

Ancan Timeless
---

Copyrighted 1999 by Anne Wyland ~ Web page designed by Anne Wyland ~ Created in IE Frontpage