Ancan Agent Of Fortune

Foaled May 9, 2005, 11:00 am
This incredible colt was one of the most eagerly awaited foals in 2005. Hopes run high for this unique buckskin stallion! He is a big foal and should mature to over 15 hands. He has a great shoulder, lovely neck, awesome ears, and a pretty head. Even this early, he shows athletic ability and spark. His beautiful coloring has made him Ultras Special Agent's only son in this shade of color. He will be an incredible stand out in the ring, you'll never be able to take your eyes off him! He is Morgan Breeder Sweepstakes, Circle J Sweepstakes, NY Breeder's Sweepstakes, Penn Ohio Breeder's Sweepstakes, and Michigan Breeder's Sweepstakes eligible.
I am pleased to report that this outstanding youngster has stolen the heart of a knowledgeable horseman, but a gentleman who has never before known the splendor of the Morgan horse. "Champ" is his very first Morgan. We will bid a fond farewell to Champ when he departs to Texas representing the great Morgan horse for his new owner!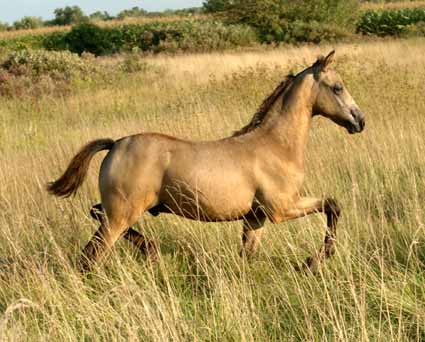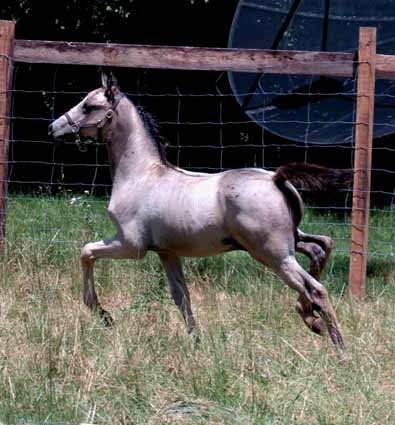 ~ ~ ~ ~ ~ ~ ~ ~ ~ ~ ~ ~ ~ ~ ~ ~ ~ ~ ~ ~ ~ ~ ~ ~ ~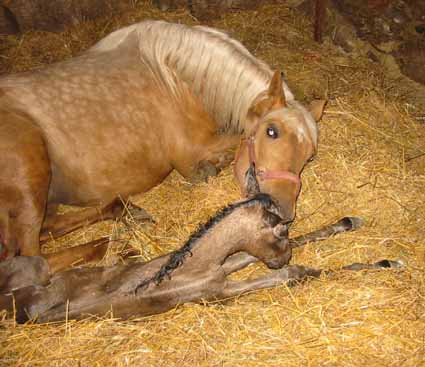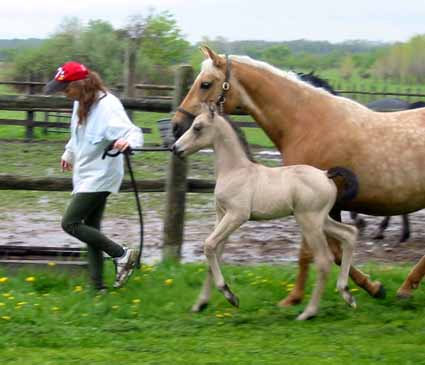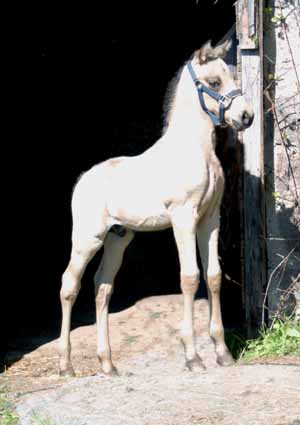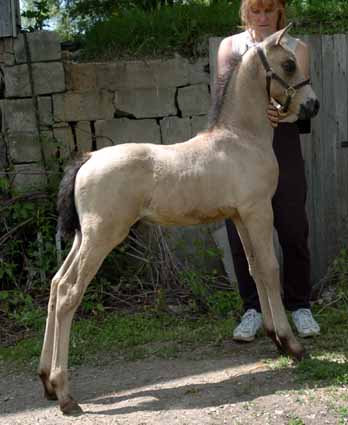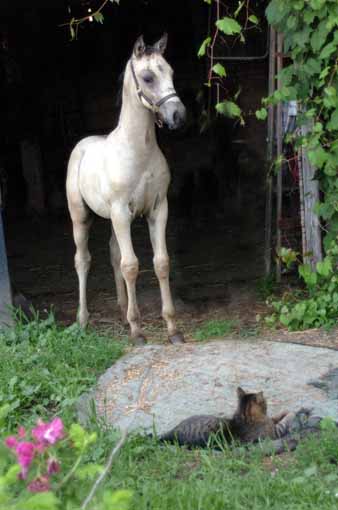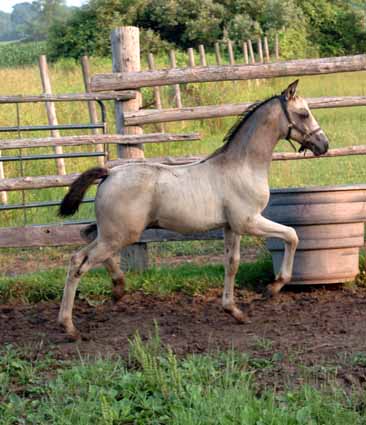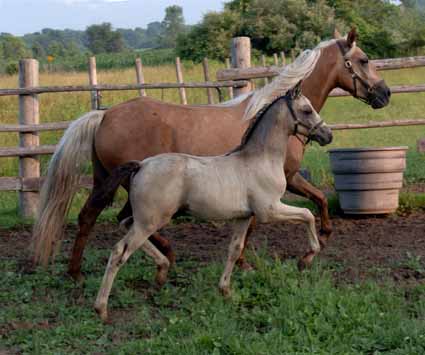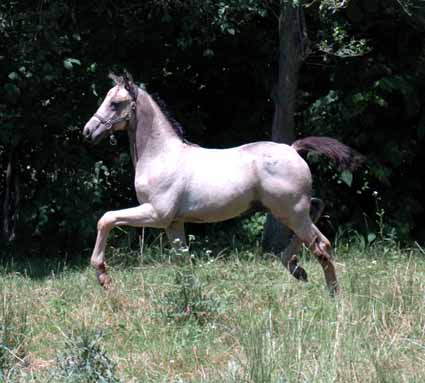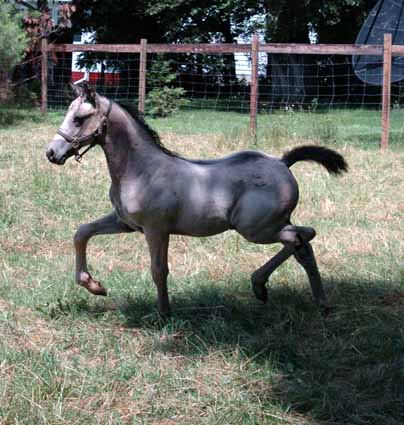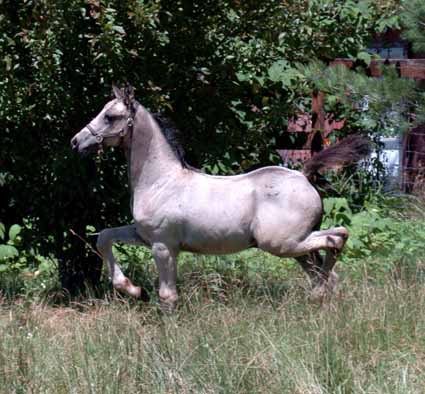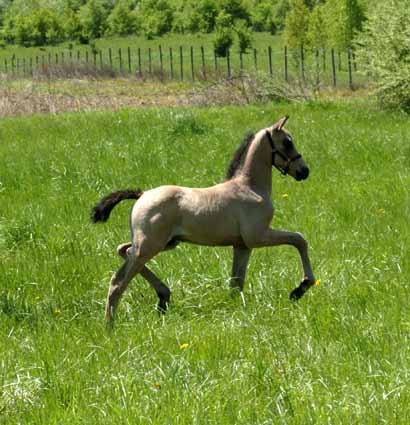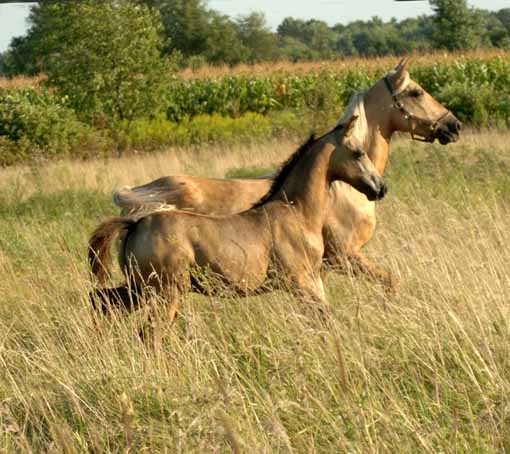 ---
Sire
Ultras Special Agent

Sire
Tug Hill Commando

Sire
Waseeka's In Command
Sire
Waseeka's Nocturne
Dam
Miller's Adel
Dam
Fiddler's Majesta
Sire
Kadenvale Don
Dam
Fiddler's Cameo

Dam
Up Hyre Serene Topic

Sire
Tedwin Topic
Sire
Fiddler's Contender
Dam
Waseeka's Cajun Queen
Dam
Winsome Rebecca
Sire
Serenity Flight Time
Dam
Ironbrook Dana

Dam
Ancan BeeDazzled

Sire
Fiddler's Blackriver

Sire
Waseeka's Vivo
Sire
Waseeka's HereTiz
Dam
Waseeka's Theme Song
Dam
Fiddler's Dolly
Sire
Kingston
Dam
Orcland Youlenda

Dam
Aquila's Miss Bee Haven

Sire
Futurity Command
Sire
Waseeka's In Command
Dam
Wynakee Alvina
Dam
Aquila's Queen Bee
Sire
Paramount Nominee
Dam
Foxy's Cotton Queen

This pedigree page was built for free at the SitStay GoOut Store
---
Sire: Ultras Special Agent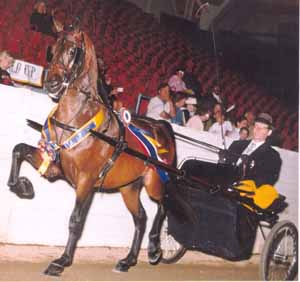 Dam: Ancan BeeDazzled

---

Copyrighted 1999 by Anne Wyland ~ Web page designed by Anne Wyland