Ancan Regal Heiress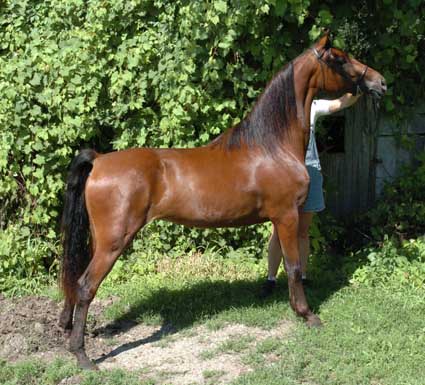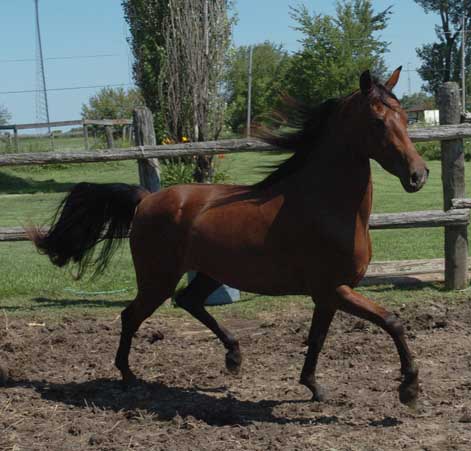 Foaled April 10, 2004 10:00 am
What a beautiful bay mare this cross has produced! She is oh so elegant with her length of neck, level top line, length of hip, pretty head and little ears! Regal is a fancy *fancy* filly with a great laid-back shoulder that allows her neck to set right up on top, just like it should. She is very upright with a lovely tip over at the poll. She has straight, clean legs, and talk about ability! She is very athletically gifted with motion off all fours! She has a never ending spark and awesome show horse attitude. Want motor? She offers that sports car "vrooom" needed for today's top show horses.
Regal has an endearing personality and has sought out attention from her human counterparts her entire life. She is smart, willing, and loves to work. She has been a breeze to train and will be incredible showing in hand. The way she sets up and wears the leather, she'll be stunning in harness, too!
~ SOLD ~
Congratulations to her new family, The Browns, of Vassar Michigan!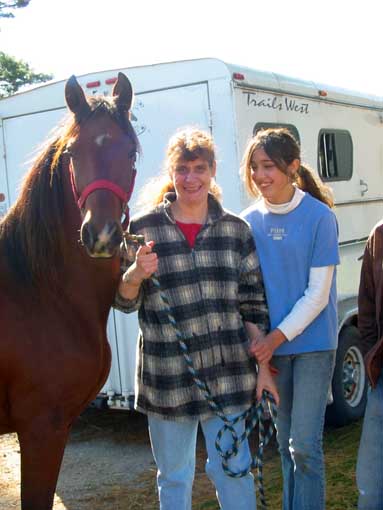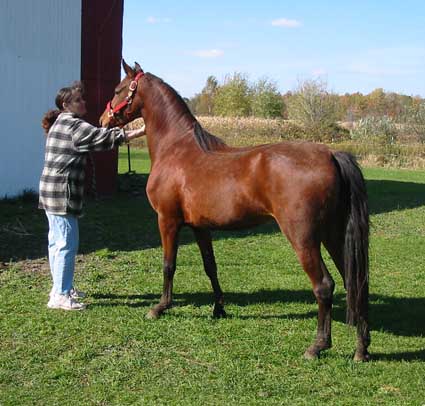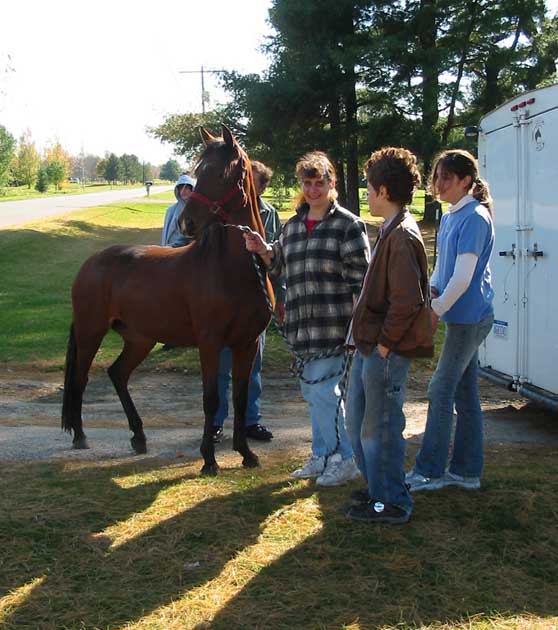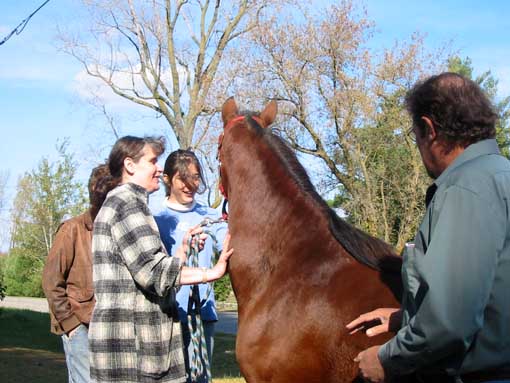 ~ ~ ~ ~ ~ ~ ~ ~ ~ ~ ~ ~ ~ ~ ~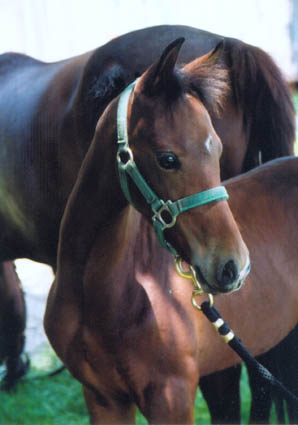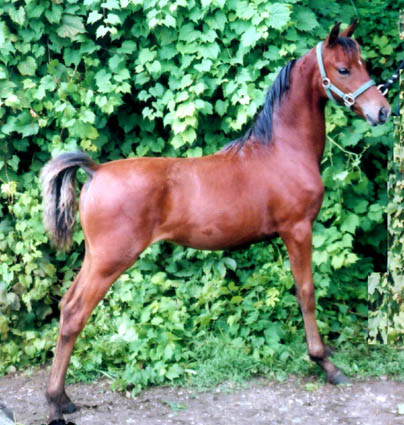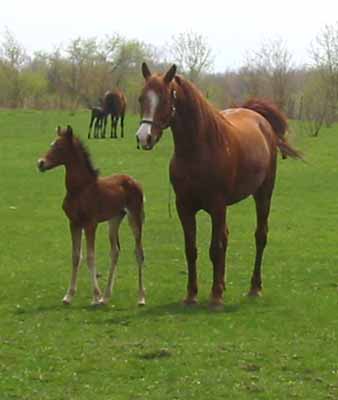 Above Photo At 15 Days Old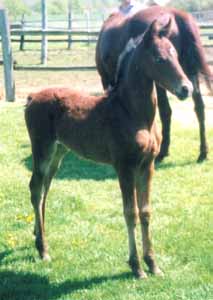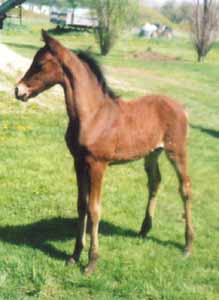 Above Photos At 2 Months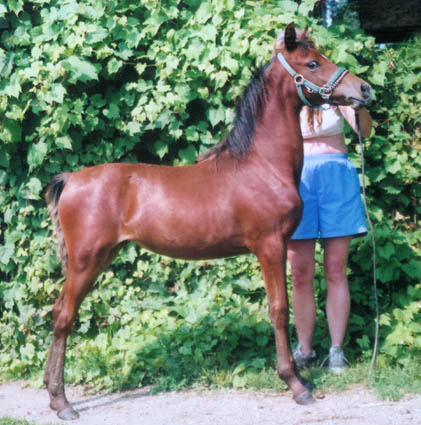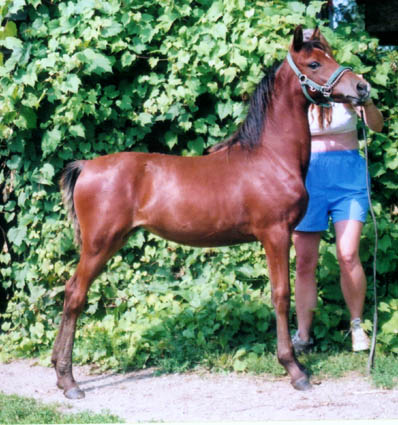 Above Photos At 4 Months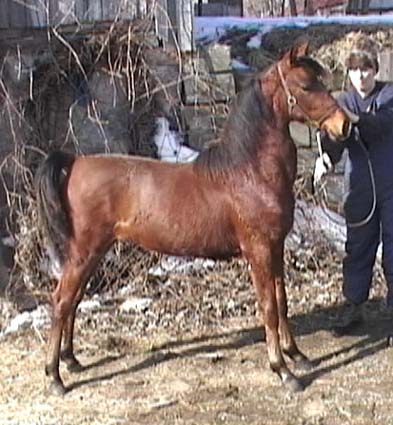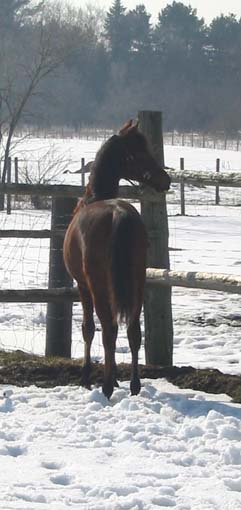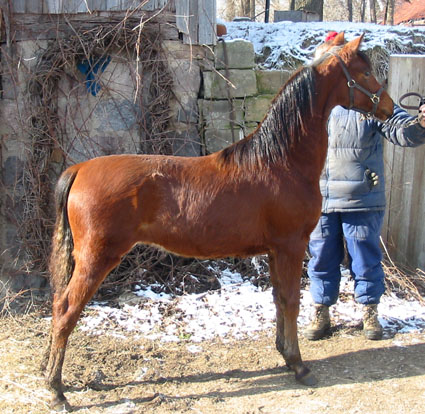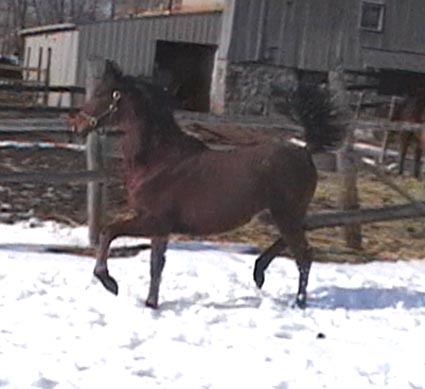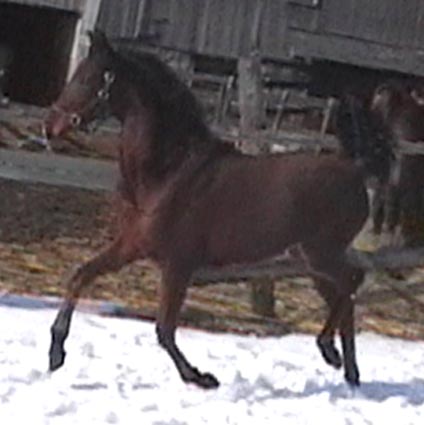 Above Photos At 10 Months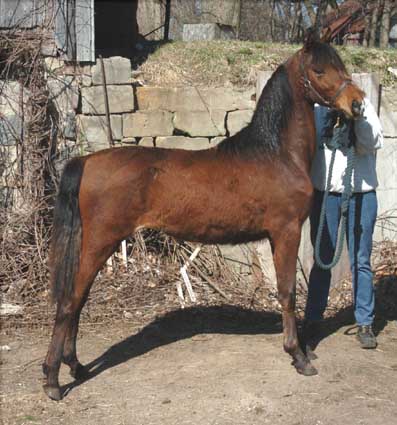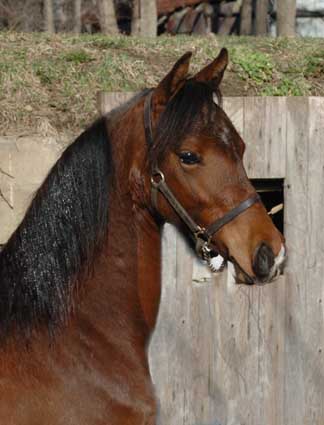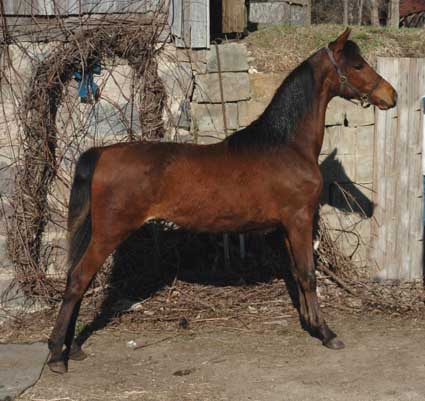 Above Photos At 12 Months
Above Photo At 18 Months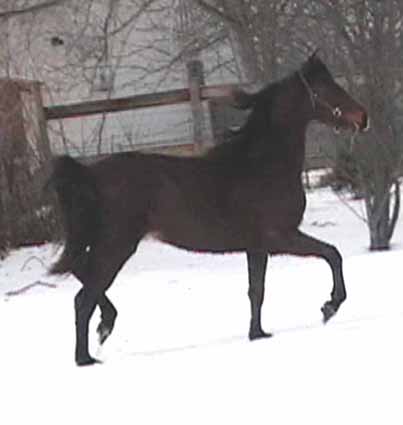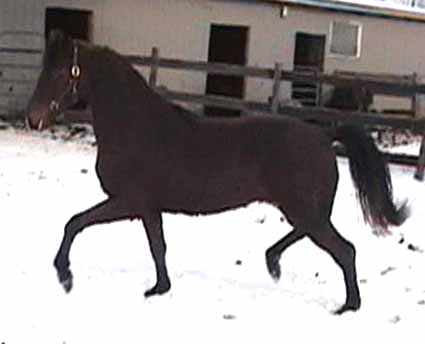 Above Photo At 21 Months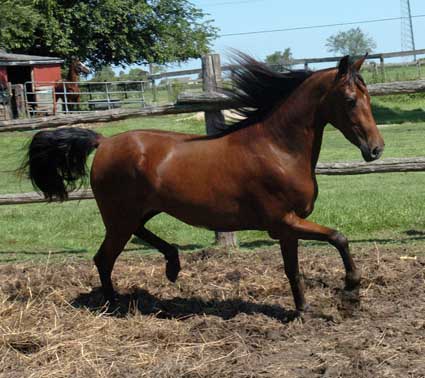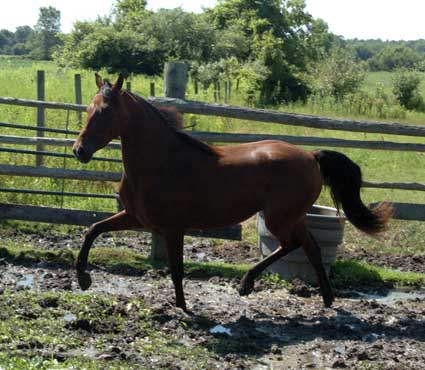 Above Photo At 2.5 Years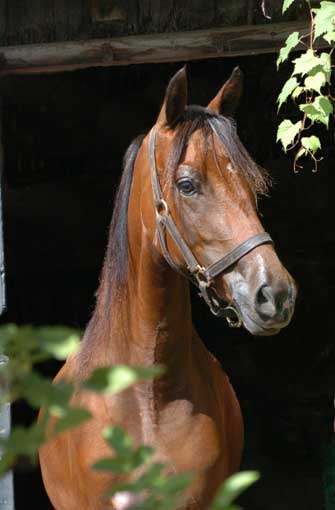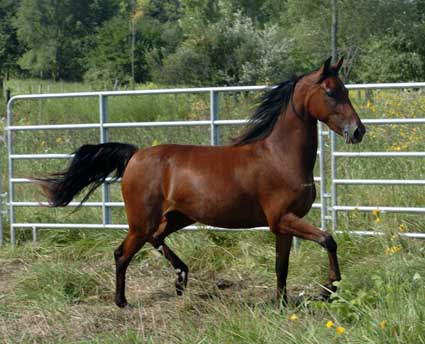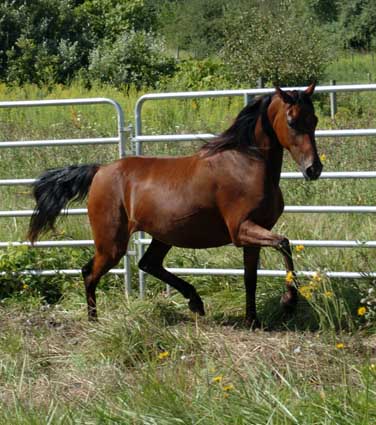 ---
Sire
Manchester Regal Heir

Sire
Up Hyre Royalty

Sire
Aristocratic Aire
Sire
Noble Command
Dam
Lost River Sanfield
Dam
Saddleback Swingtime
Sire
Applevale Challenger
Dam
Waseeka's Band Box

Dam
Whitmorr Star Force

Sire
Magnum Force
Sire
Waseeka's Killarney
Dam
Whitmorr Mademoiselle
Dam
Manchester Debutante
Sire
Kane's High Society
Dam
Emerald's First Date

Dam
Ancan Second Chance

Sire
Fiddler's Blackriver

Sire
Waseeka's Vivo
Sire
Waseeka's HereTiz
Dam
Waseeka's Theme Song
Dam
Fiddler's Dolly
Sire
Kingston
Dam
Orcland Youlenda

Dam
Magnums  Elite

Sire
Saddleback Sealect
Sire
Applevale Challenger
Dam
Windcrest Dona Lee
Dam
Whitmorr Mademoisell
Sire
Kane's High Society
Dam
Green Meads Annette

This pedigree page was built for free at the SitStay GoOut Store
---
Sire: Manchester Regal Heir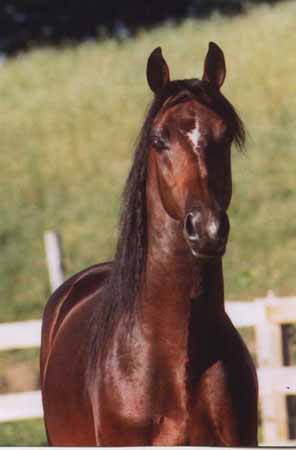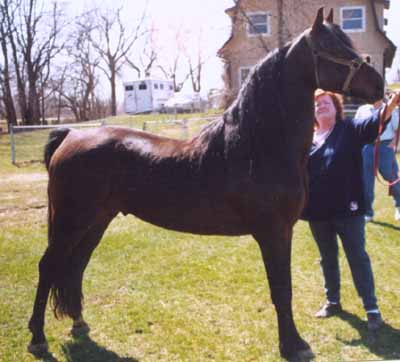 Dam: Ancan Second Chance

Ancan Second Chance
---

Copyrighted 1999 by Anne Wyland ~ Web page designed by Anne Wyland ~