Ex Pat Regimental Colors
Foaled April 7, 2006
Buckskin Colt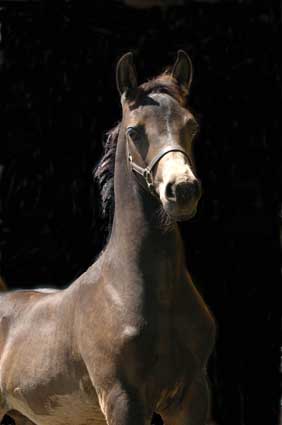 This colt's dam, RHB Gemini, is wonderful broodmare; a double Troutbrook Playboy granddaughter. Her foals have her substance, bone, and size; her beauty and good conformation. She has proven herself to be one of our best producing mares as she hasn't failed in the breeding shed yet.
Reggie's Champion sire, Blitz, had his first foal crop in 2005. Those six foals so exceeded our expectations that we decided to breed most of our mares to him for 2006 foals. He has consistently produced upright necks, long well-muscled hips, short backs, tippy ears, and outstanding athletic ability. They will definitely be contenders in the show ring; and Reggie might just lead the pack!
This beautiful, correct, and gifted colt offers an exceptional pedigree, beauty, conformation, and disposition as well as two outstanding parents with great producing records. His new owners wisely recognized that potential early on and their plan is to raise and stand Reggie in Belgium, Europe.
~ SOLD ~
Congratulations to Anne Singer!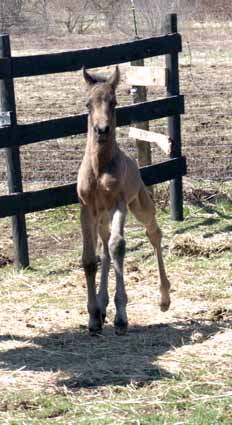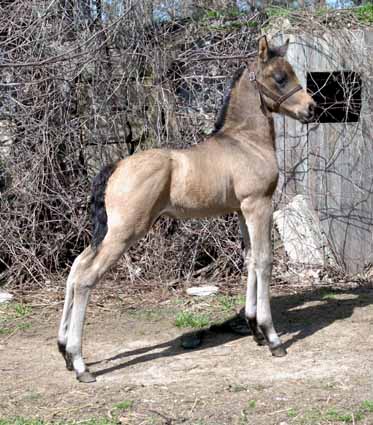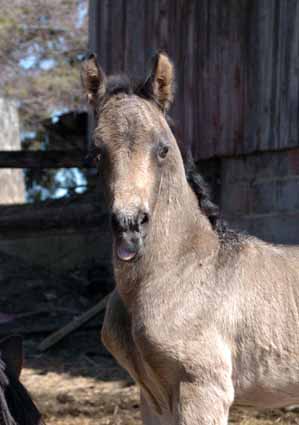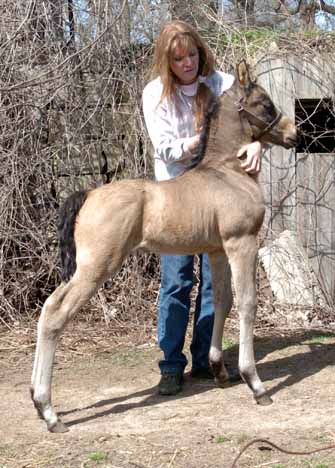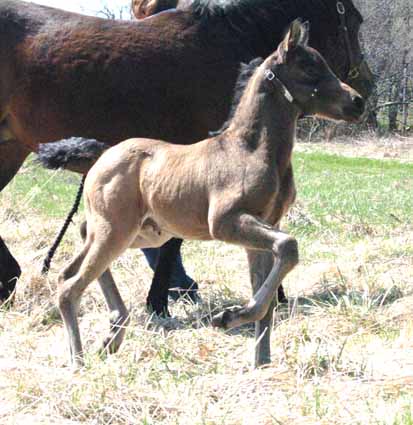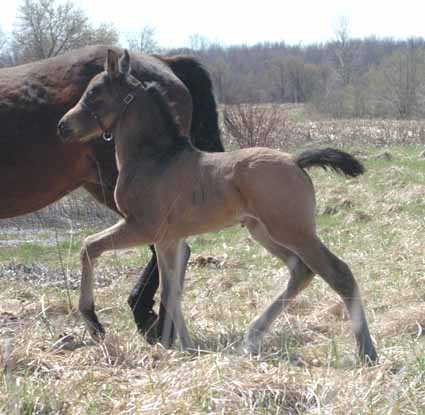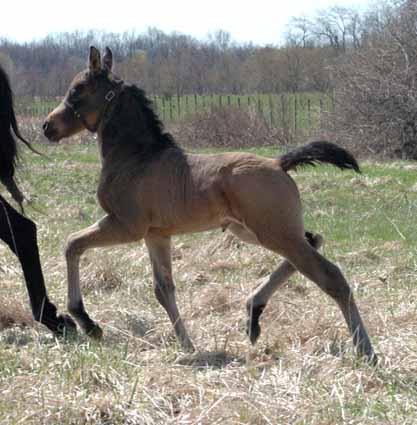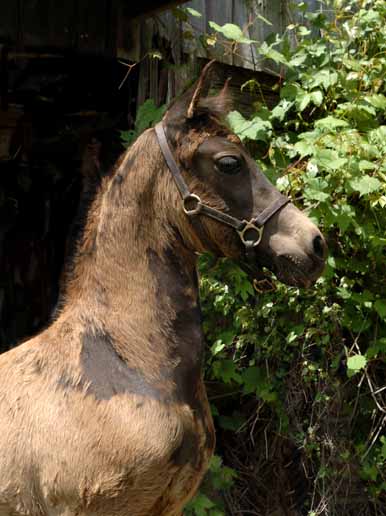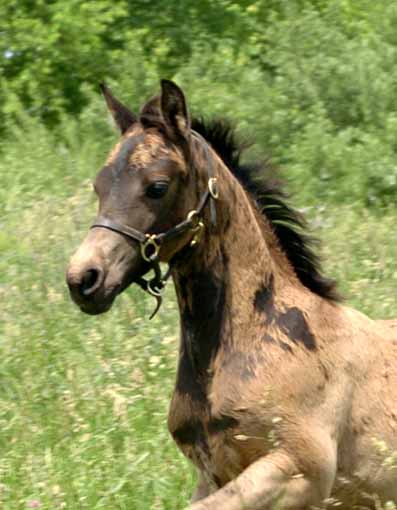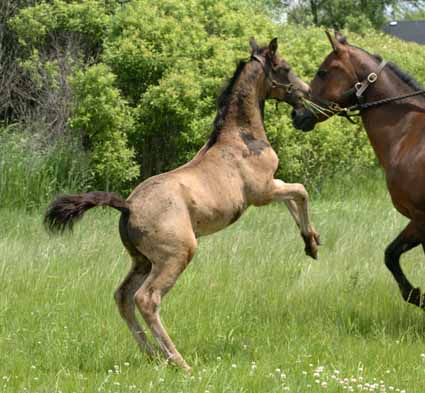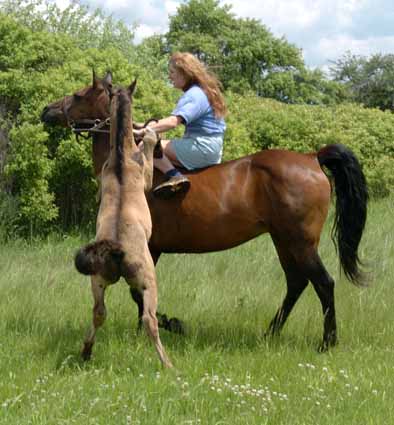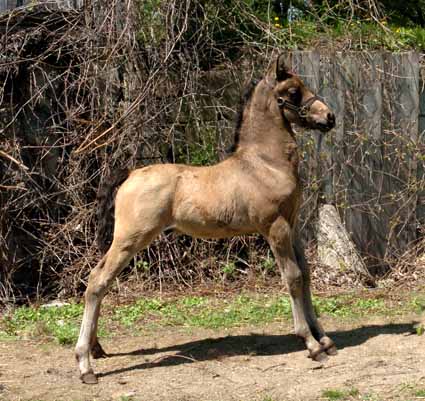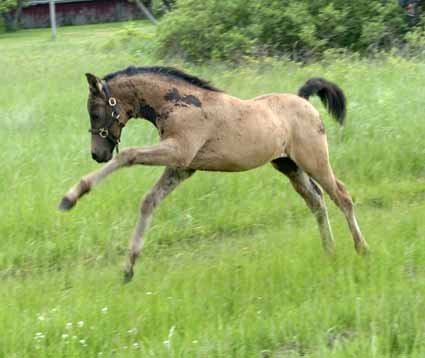 Sire
Ancan True Colors

Sire
Fiddler's Blackriver

Sire
Waseeka's Vivo

Sire
Waseeka's Here Tiz
Dam
Waseeka's Themesong
Dam
Fiddler's Dolly
Sire
Kingston
Dam
Orcland Youlenda
Dam
Aquila's Miss Bee Haven
Sire
Futurity Command
Sire
Waseeka's In Command
Dam
Wynakee Alvina
Dam
Aquila's Queen Bee
Sire
Paramount Nominee
Dam
Foxy's Cotton Queen
Dam
RHB Gemini
Sire
Whitaker's Sensation
Sire
Troutbrook Playboy
Sire
Waseeka's Nocturne
Dam
Mistress Merridawn
Dam
Shaker's Gaiety
Sire
TasTee Firefly
Dam
Oakmoor Cadence
Dam
Shaker's Rita
Sire
Troutbrook Playboy
Sire
Quizkid
Dam
Music Maid
Dam
Oakmoor Cadence
Sire
Orcland Don Darling
Dam
Lippitt Spearmint
This pedigree page was built for free at the SitStay GoOut Store
---
Sire, Ancan True Colors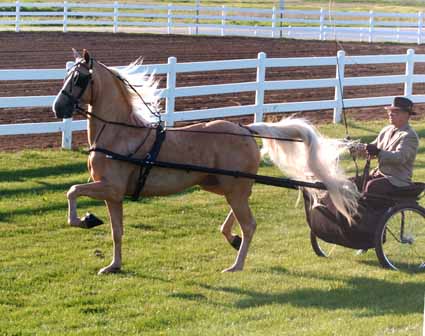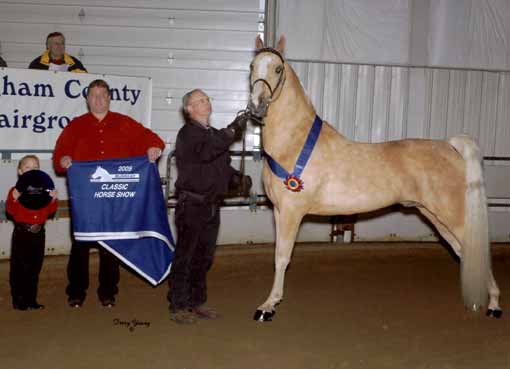 Dam, RHB Gemini "Jamie"
---

Copyrighted 1999 by Anne Wyland ~ Web page designed by Anne Wyland