Mozie's 2008 Foal
Ancan Riff Raff
~ Bay Colt, Foaled 4-21-08 ~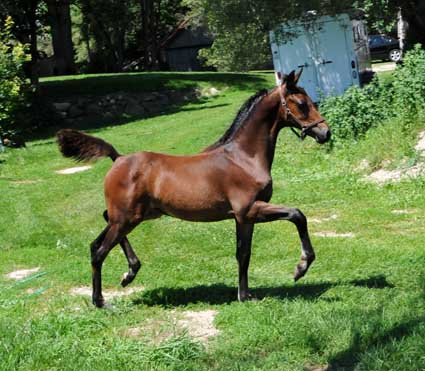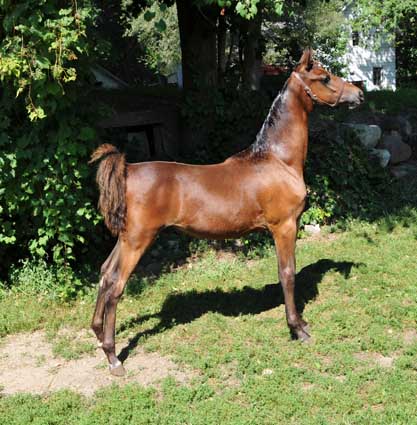 Riff Raff is a beautiful, elegant yearling stallion with size and correct conformation. When being handled he is intelligent, mannerly, and willing to please. At liberty he is bold and confident and loves to strut and flag. His big expressive, doe-like eyes will melt your heart. If that doesn't do it, just let him curl up and go to sleep in your lap. He is very people oriented and loves attention.
Raffy offers size and will mature well over 15 hands. He has a pretty head, length of neck, and a great hinge at the poll. Besides being a lovely in hand horse, he is probably best suited for Classic, Western, or possibly Hunter Pleasure. If showing isn't your bag, his intelligence and willing nature will make him a dependable trail horse and best friend.
He has been clipped/trimmed since birth. He knows to pick up his feet when asked and is good for the farrier. He has tied safely since he was a month old, leads and poses. Raffy has a wonderful personality and is beautiful to behold. He will bring nothing but joy and pride to his owner.
View short video of Raffy on YouTube:
http://www.youtube.com/watch?v=PWWlgE6fYZU
He is eligible for:
2009 Circle J Sweepstakes
SOLD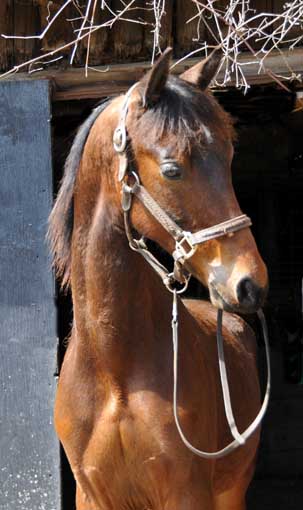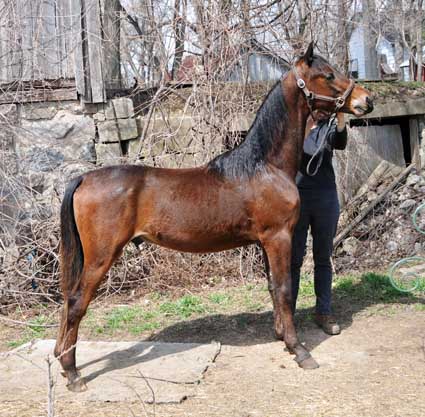 ________________________________________
Photos below are from birth to present; visit often for updates.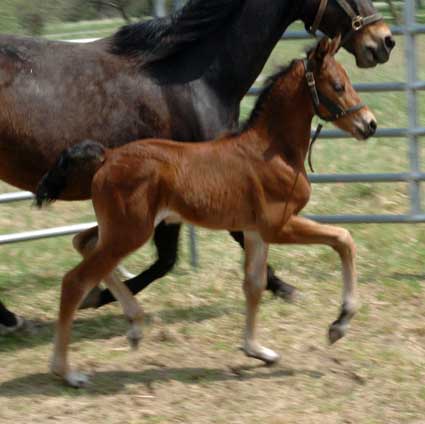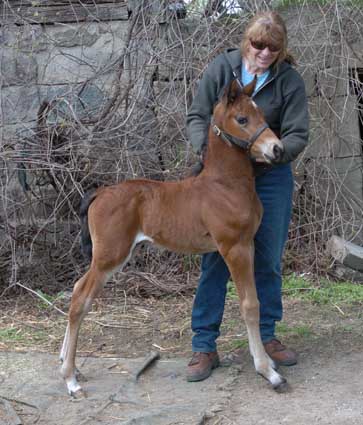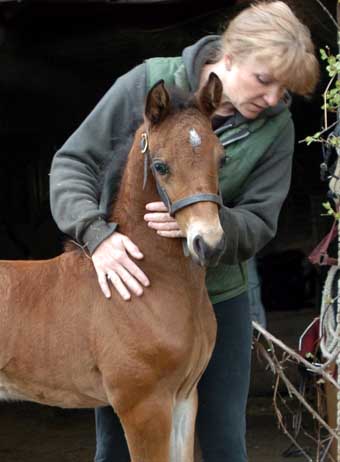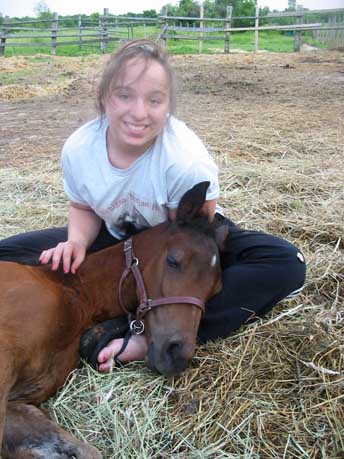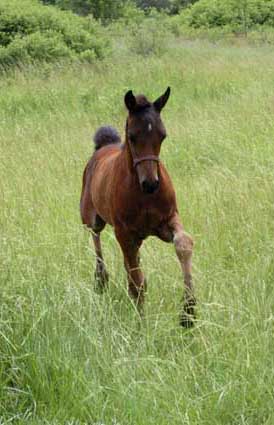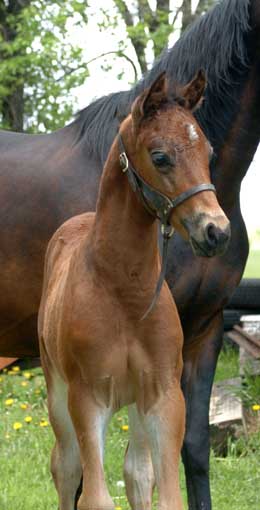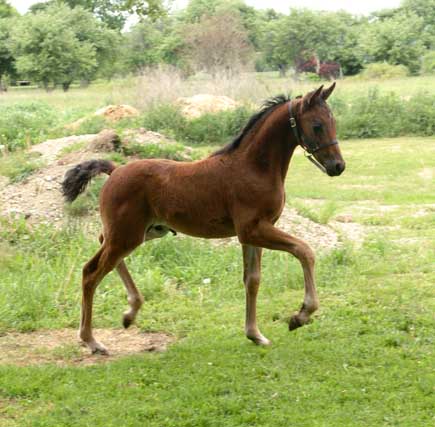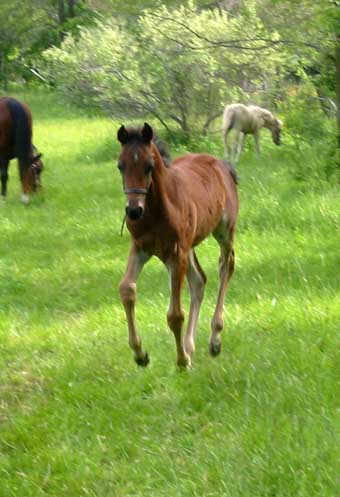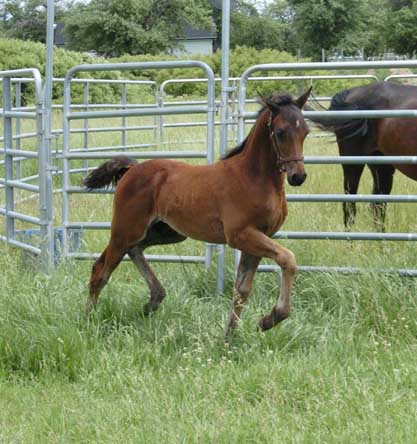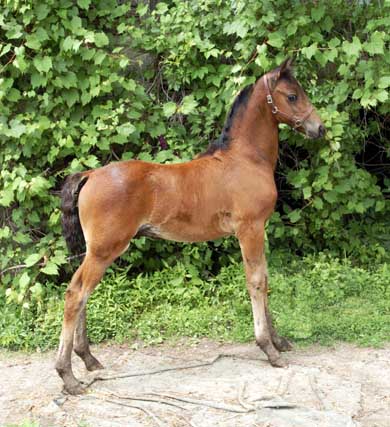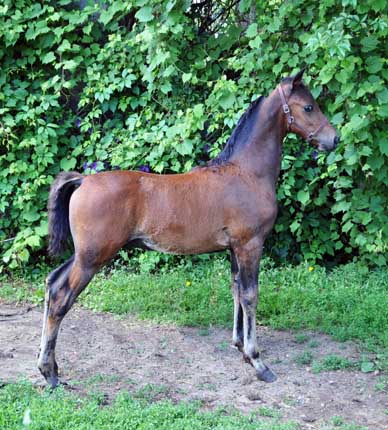 Get On Your Mark, Get Set, GO!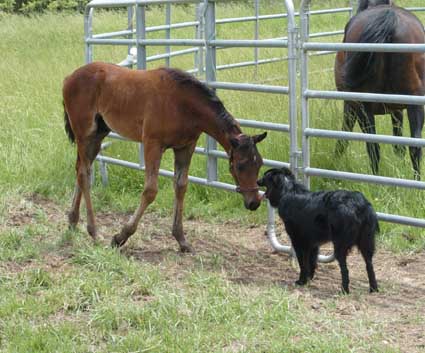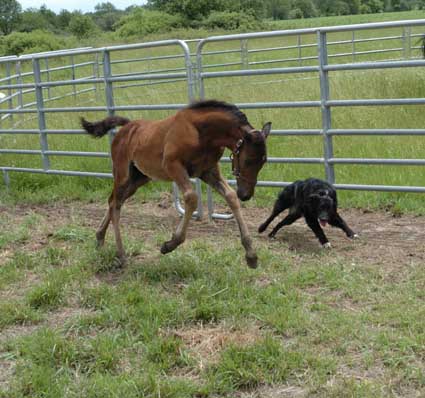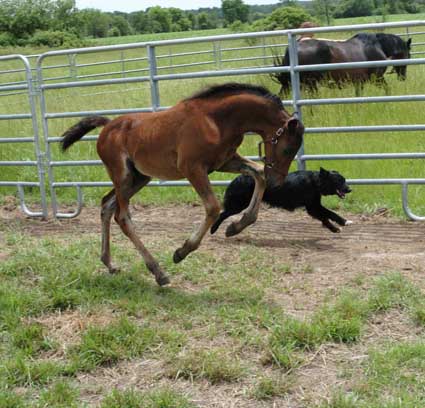 He Loves Racing The Dog!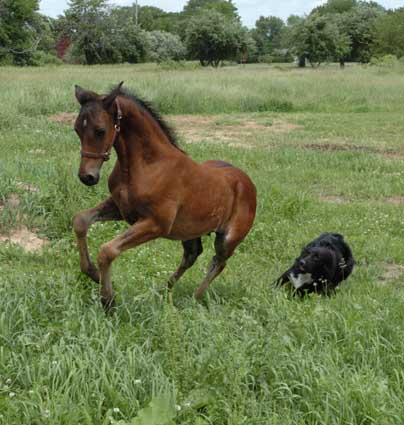 He has been standing tied since he was a month old.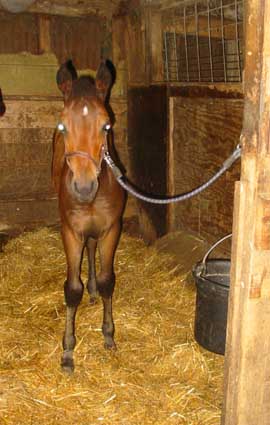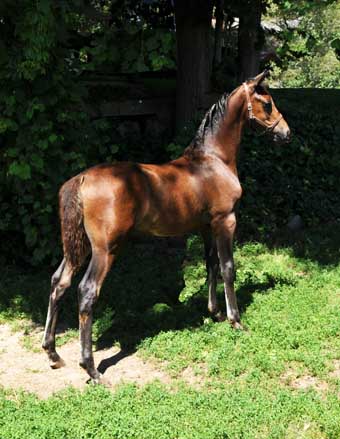 Hunt?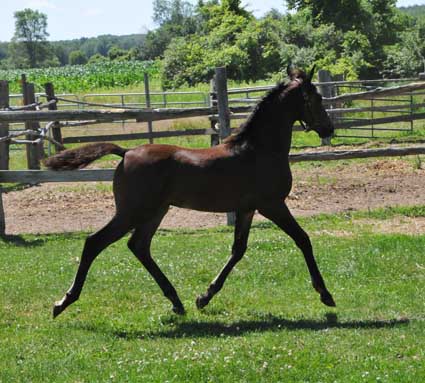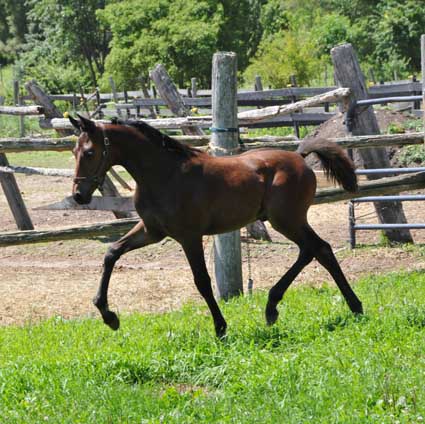 Classic?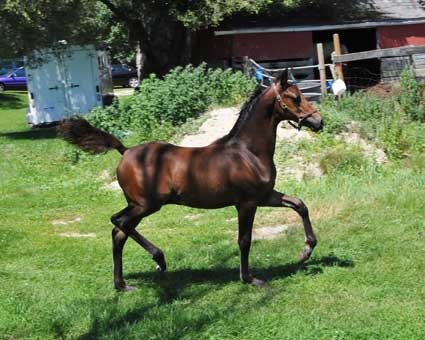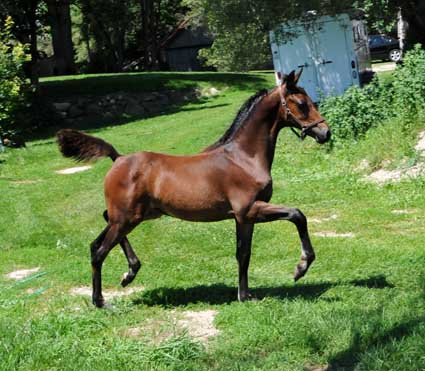 English Pleasure?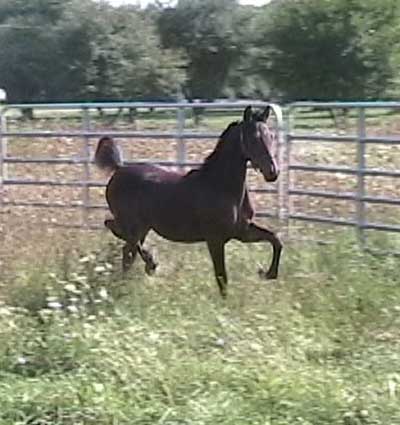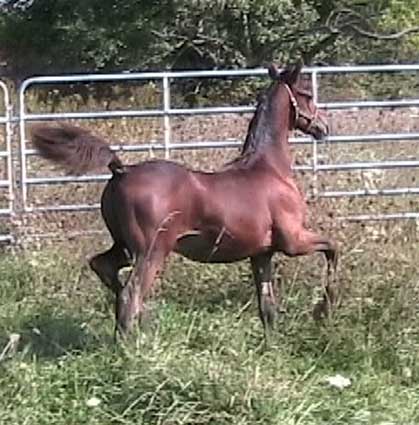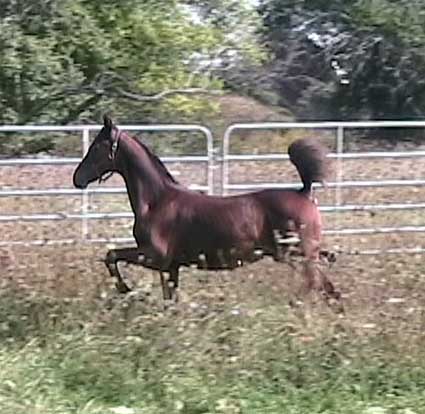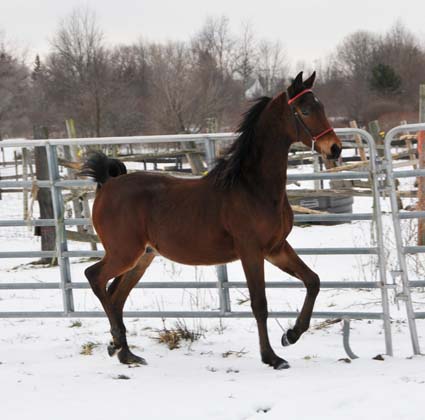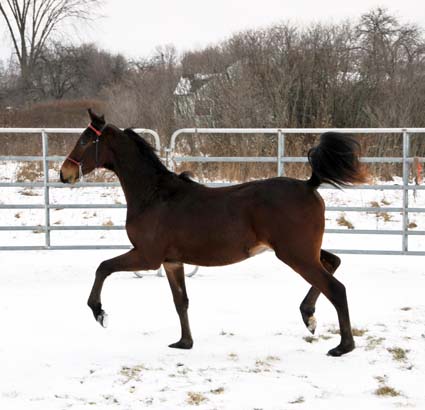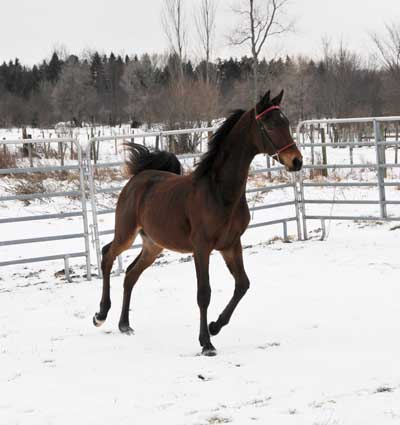 ---
Sire
Ancan True Colors

Sire
Fiddler's Blackriver

Sire
Waseeka's Vivo

Sire
Waseeka's Here Tiz

Dam
Waseeka's Theme Song

Dam
Fiddler's Dolly

Sire
Kingston

Dam
Orcland Youlenda

Dam
Aquila's Miss Bee Haven

Sire
Futurity Command

Sire
Waseeka's In Command

Dam
Wynakee Alvina

Dam
Aquila's Queen Bee

Sire
Paramount Nominee

Dam
Foxy's Cotton Queen

Sire
Tedwin Topic

Sire
Fiddler's Contender

Sire
Red Pepper

Dam
Donna Mae Pepper

Dam
Waseeka's Cajun Queen

Sire
Waseeka's Nocturne

Dam
Corrine

Dam
Second Line

Sire
Saralin Commandant

Sire
Waseeka's In Command

Dam
Black River Nely Bly

Dam
Cedar's Custom Maid

Sire
Paramount Ambassador

Dam
Green Mead's Nose Gay
This pedigree page was built for free at the SitStay GoOut Store
---
Sire, Ancan True Colors
Dam, Second The Motion

View more of Second The Motion
---

Copyrighted 1999 by Anne Wyland ~ Web page designed by Anne Wyland ~ Created in IE Frontpage