Brooke's 2005 foal;
Ancan Primary Colors
Palomino Filly, Foaled April 11, 2005 9:00PM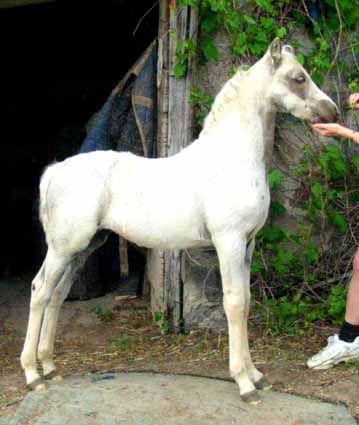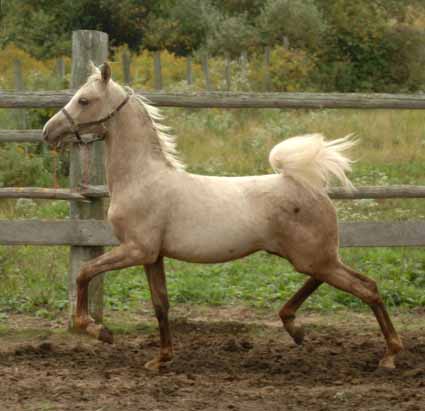 Brooke, our beautiful Pleasure Driving and In Hand mare has surely blessed us with an outstanding foal this spring! Both the sire and dam of this big, leggy, palomino filly are beautiful and athletically gifted. We bred for motion, motor, and conformation with "Sassy", and it looks like that's exactly what we got. This filly was up and running circles around her dam while the dam was still down and recovering from her delivery. What a motor this fancy filly has! She has a nice length of neck a wonderfully laid-back shoulder and length of hip. Both parents have outstanding hock movement and it appears this filly does as well.
There will be very few of Ancan True Color foals available in 2005. Sassy has the parents, the blood, the conformation and motor to be outstanding regardless of color. However, since we had the good fortune of getting a palomino, it makes her even more valuable on the show and breeding market.
She is a great opportunity to re-coup your investment substantially.
~~ Sold ~~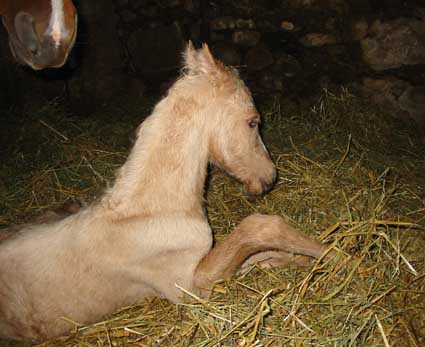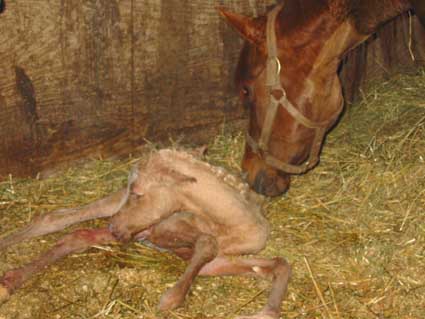 Less Than 24 Hours Old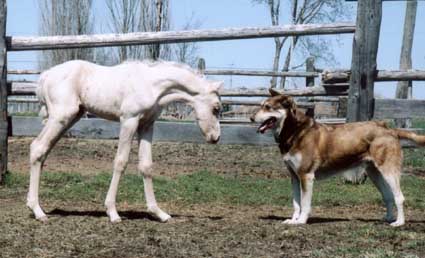 Sizing Up The Dog at 4 Days Old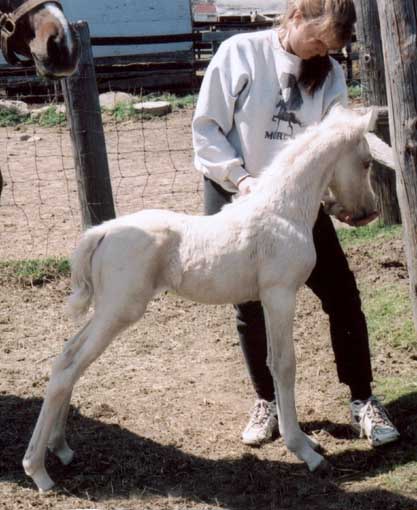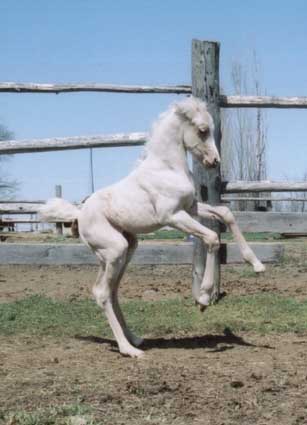 Photos At 4 Days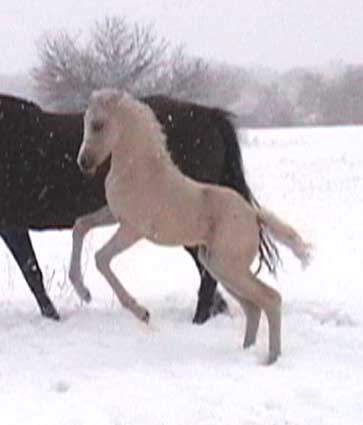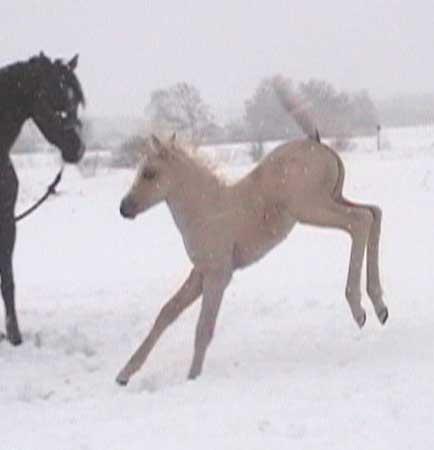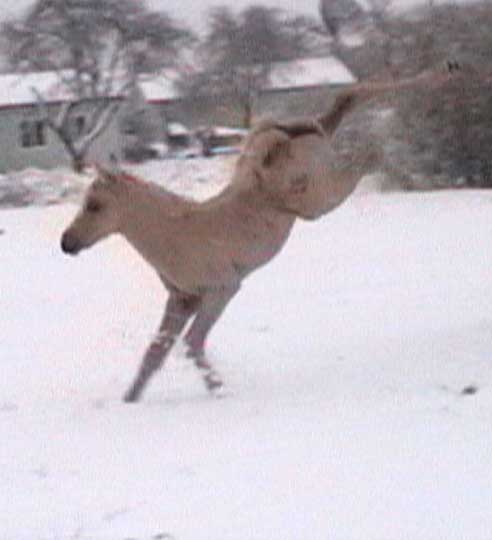 Who says this filly doesn't have motor?! Photos at 2 weeks.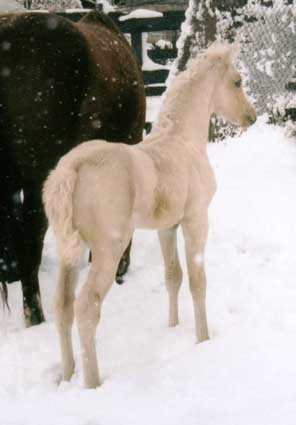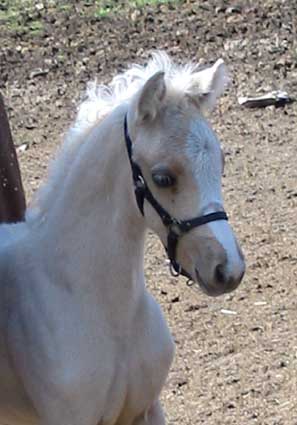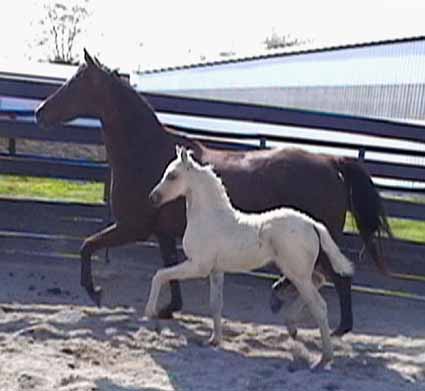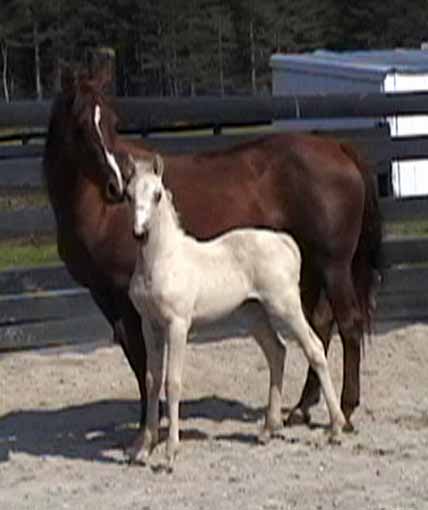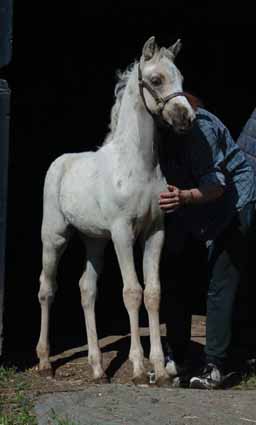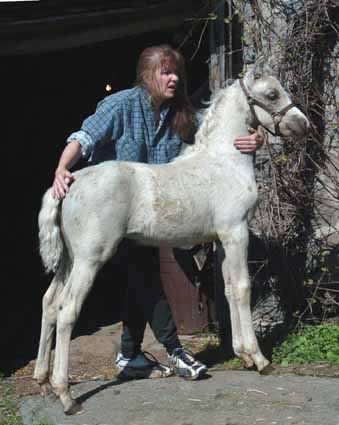 Shown Above 6 Weeks Old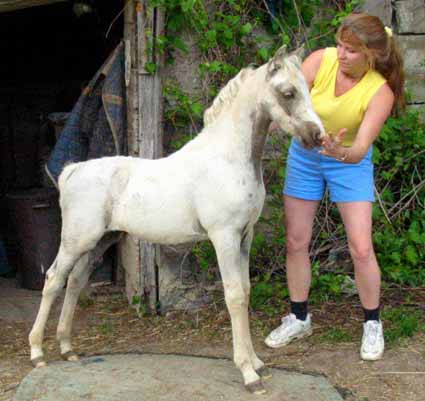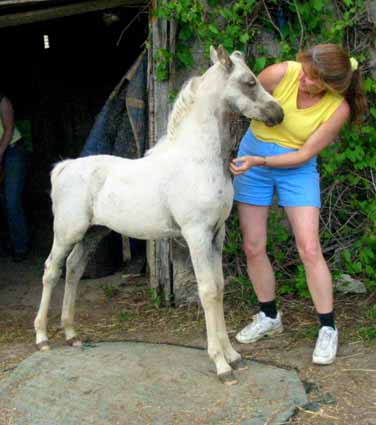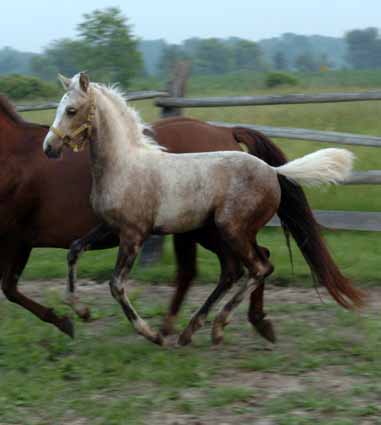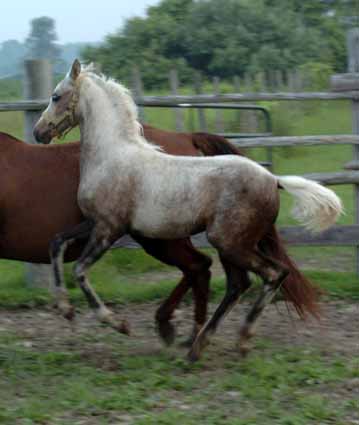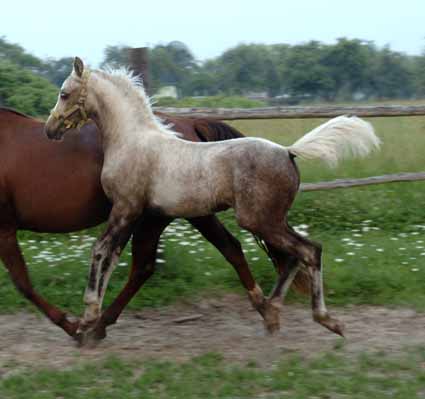 Shown Above 10 Weeks Old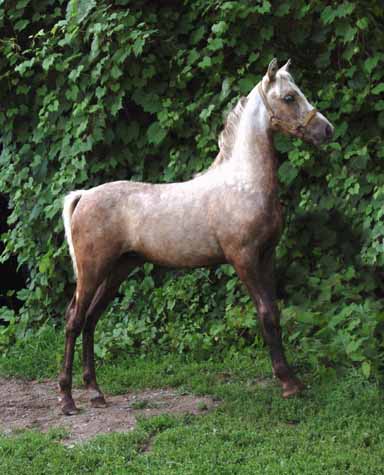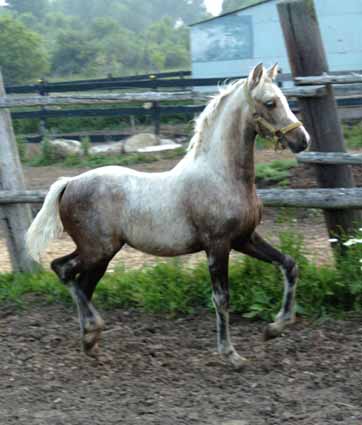 Shown Above 4 Months Old
Sire
Ancan True Colors

Sire
Fiddler's Blackriver

Sire
Waseeka's Vivo

Sire
Waseeka's Here Tiz
Dam
Waseeka's Theme Song
Dam
Fiddler's Dolly
Sire
Kingston
Dam
Orcland Youlenda
Dam
Aquila's Miss Bee Haven
Sire
Futurity Command
Sire
Waseeka's In Command
Dam
Wynakee Alvina
Dam
Aquila's Queen Bee
Sire
Paramount Nominee
Dam
Foxy's Cotton Queen
Dam
Devonwood Decadence
Sire
Chandel Absolut
Sire
Shaker's Alimon
Sire
Troutbrook Playboy
Dam
BroRock Vigilmaud
Dam
Chandel Harmony
Sire
Fairfiled Fortune
Dam
Kendalwood Hope
Dam
Sinful Command
Sire
Century On Command
Sire
Waseeka's In Command
Dam
Adventure's Nicole
Dam
Foxtrot's Sparkler
Sire
Val's Gay March
Dam
Hip Heath Cinfield
This pedigree page was built for free at the SitStay GoOut Store
---
Sire, Ancan True Colors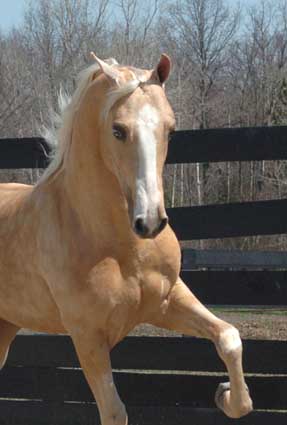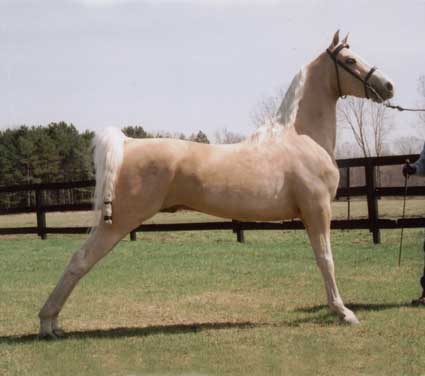 Dam, Devonwood Decadence "Brooke"
---

Copyrighted 1999 by Anne Wyland ~ Web page designed by Anne Wyland