Maetta's 2008 Foal
Ancan Blonde Bombshell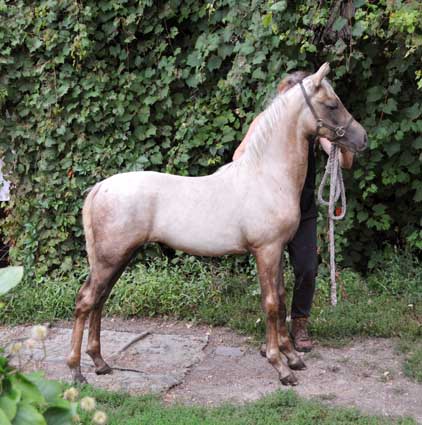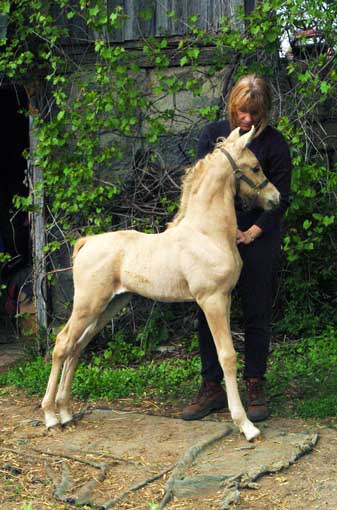 Shown above at 4 months and 2 weeks old
_______________________________________
This lovely filly's parents created a stunning palomino full sister in 2007 which was so outstanding I couldn't wait to repeat the cross. What I got this time is spectacular! "Shelly" is awesome; she has correct conformation, athletic ability, motor, and spark.
Shelly is pretty headed with an incredibly laid-back shoulder and full, deep hip. She is long legged and good sized. Her determination is second only to her beauty. She was standing within 15 minutes of being born and is my most confident filly. She likes attention and tries hard to please.
She has been safely tying since she was four weeks old. She has been clipped/trimmed and she knows to pick up her feet when asked. She is leaning to lead and pose. She is going to be a top show horse in hand and in performance.
SOLD
She is eligible for:
Circle J Sweepstakes, World Futurity,
Michigan Breeder's Futurity RaDon Sweepstakes
For Potential Earnings over $50,000
Inquiries Are Invited!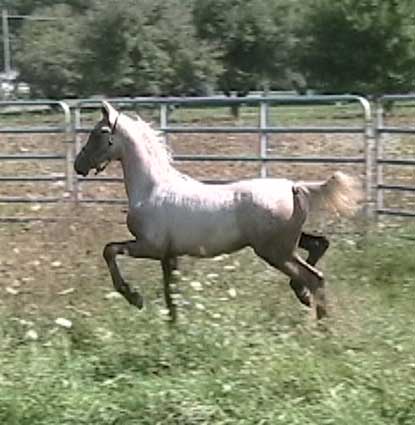 ~ Foaled May 2, 2008, 3 am ~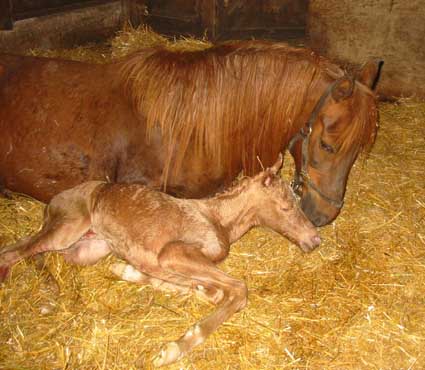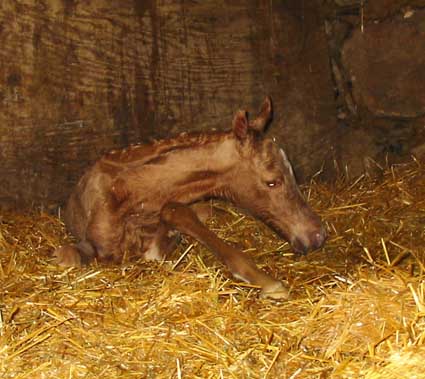 _______________________________________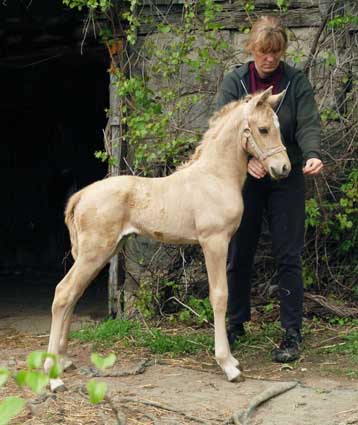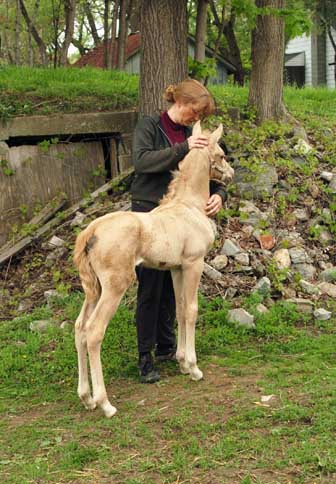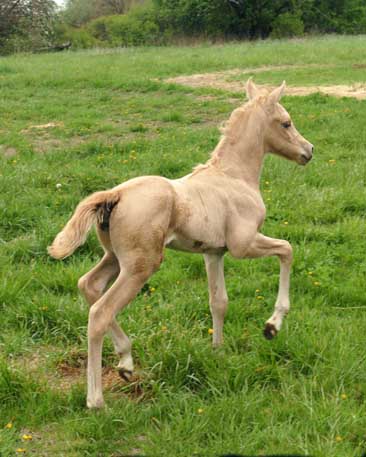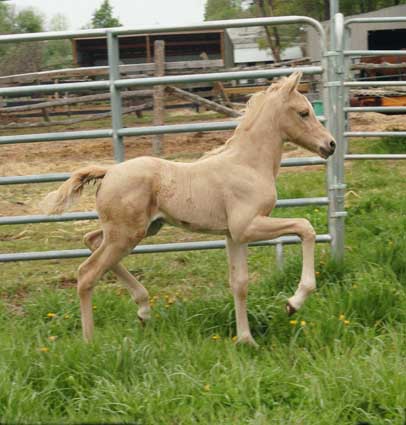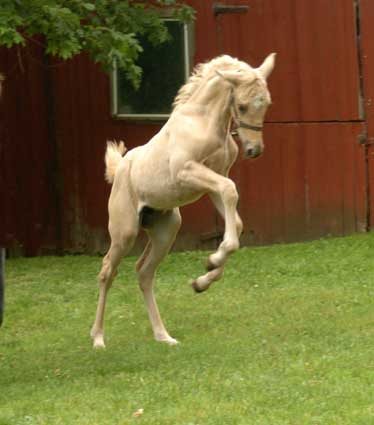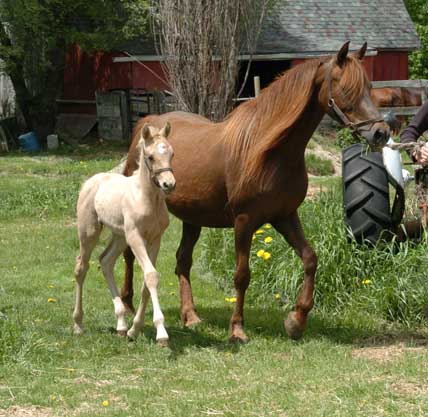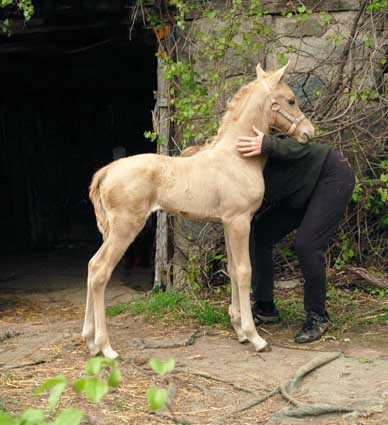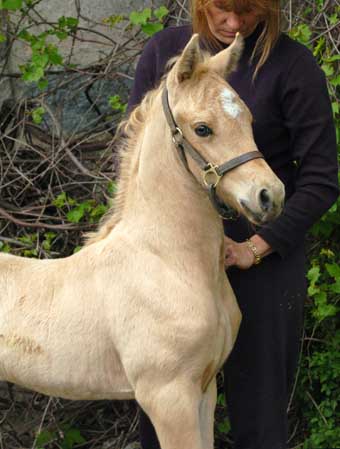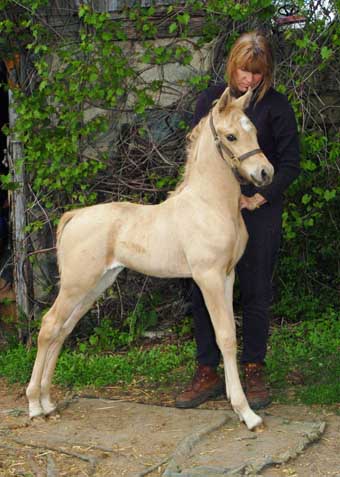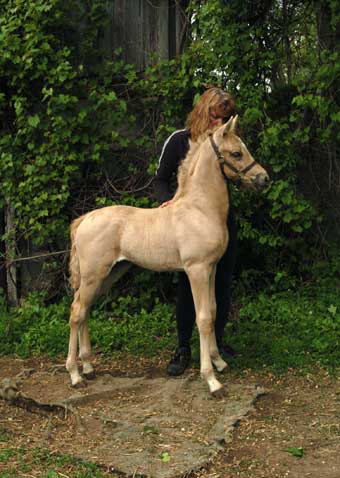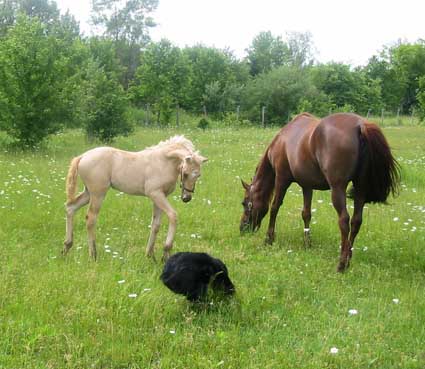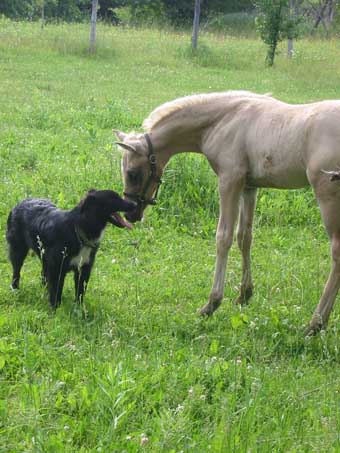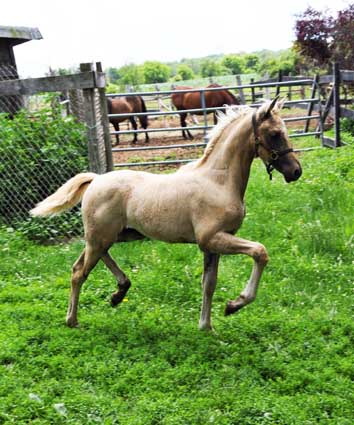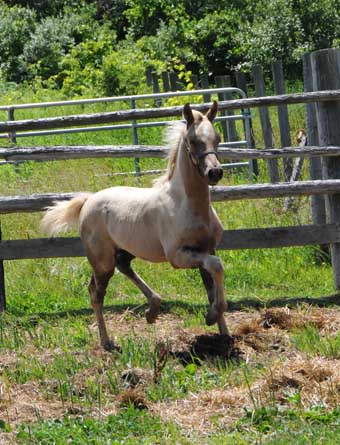 She has been standing quietly tied since she was a month old; clips, too!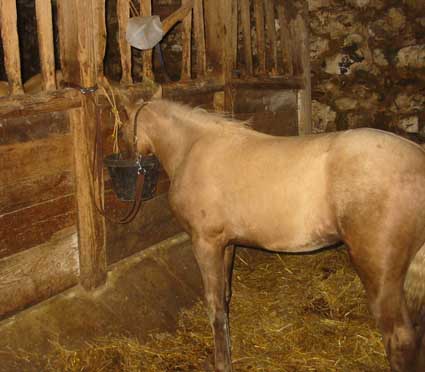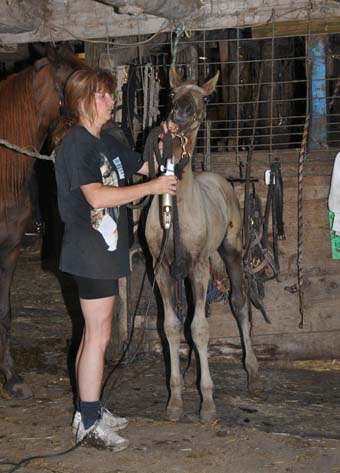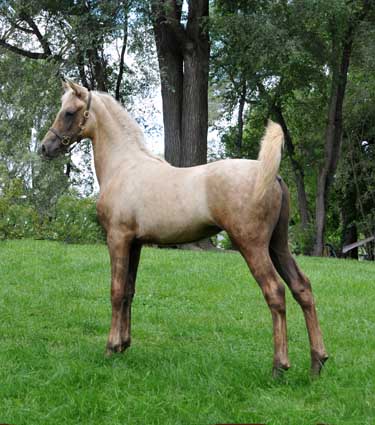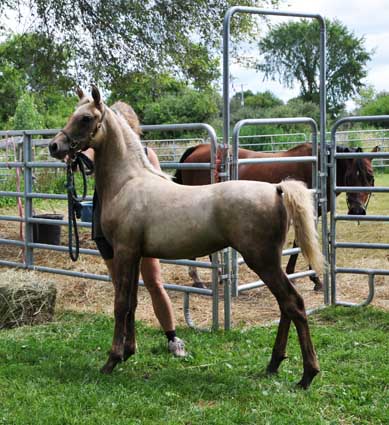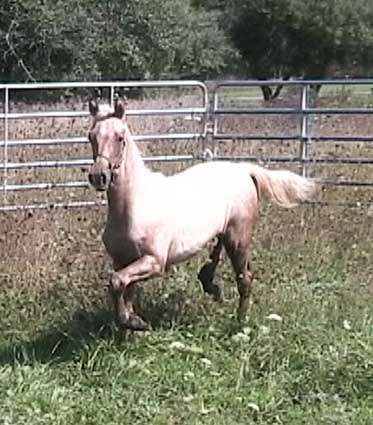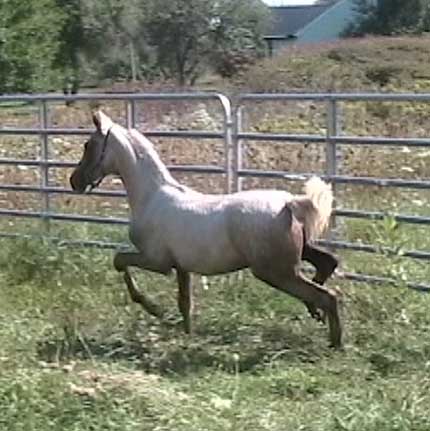 ---
Sire
Ancan True Colors

Sire
Fiddler's Blackriver

Sire
Waseeka's Vivo

Sire
Waseeka's Here Tiz

Dam
Waseeka's Theme Song

Dam
Fiddler's Dolly

Sire
Kingston

Dam
Orcland Youlenda

Dam
Aquila's Miss Bee Haven

Sire
Futurity Command

Sire
Waseeka's In Command

Dam
Wynakee Alvina

Dam
Aquila's Queen Bee

Sire
Paramount Nominee

Dam
Foxy's Cotton Queen

Sire
LCS Sweet Liberty

Sire
Tedwin Topic

Sire
Fiddler's Contender

Dam
Waseeka's Cajun Queen

Dam
Black River Sweet

Sire
Fleetwing

Dam
Midwest MElody

Dam
Chic N Wild

Sire
Trebles Willy Wild

Sire
Waseeka's In Command

Dam
Black River Nely Bly

Dam
Doc's Dalleya

Sire
Orcland Bo-Don

Dam
Camelot Queen Maud
_______________________________________

Sire, Ancan True Colors
Dam, Dame Mae Etta
---

Copyrighted 1999 by Anne Wyland ~ Web page designed by Anne Wyland ~ Created in IE Frontpage