~ Ancan Smoke N Mirrors ~
Foaled June 6, 2005 3:00 am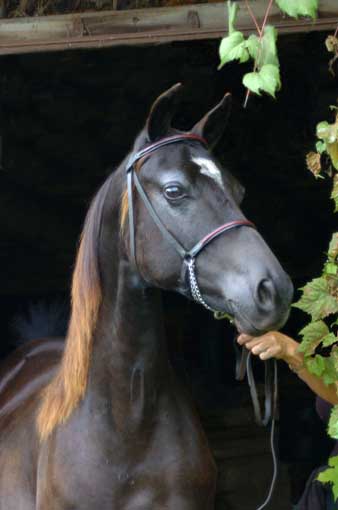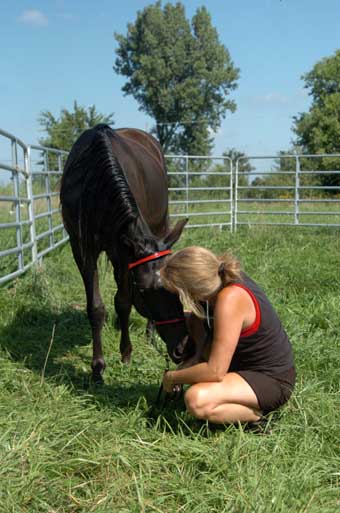 ~ ~ ~ ~ ~ ~ ~ ~ ~ ~ ~ ~ ~ ~ ~ ~ ~ ~ ~ ~ ~ ~ ~ ~ ~ ~
What a beautiful and unique individual Smoky is. She is friendly, inquisitive, and intelligent. Her work-ethic is outstanding; she tries hard to please and is quick to learn.
Although no testing has been done, I believe Smoky is what is known as a "smoky black" in terms of her coat color. This means that although she looks black and is black, she is actually a type of dilute gene coloring. This means she is capable of producing palomino and buckskin foals when bred to a non-dilute colored stallion.
Not only am I excited about the rarity of her coloring, I'm thrilled with the quality Smoky possesses! She is correct in all aspect and has the neatest little fireball personality. She is confident, knows what she wants in life, and seeks it out with a flair of independence. She is very pretty, full-bodied and robust. While she has pizzazz and flair, she has settled right in to her training.
Smoky is being worked 4 times a week and has great mind for riding/driving; she learns quickly and is easy. The photos below show her at the fourth and second time ever under saddle. When she really gets the hang of it - she will be awesome. What a gorgeous western pleasure horse! I can't wait to see her decked out in silver.
~ ~ ~ ~ ~ ~ ~ ~ ~ ~ ~ ~ ~ ~ ~ ~ ~ ~ ~ ~ ~ ~ ~ ~ ~ ~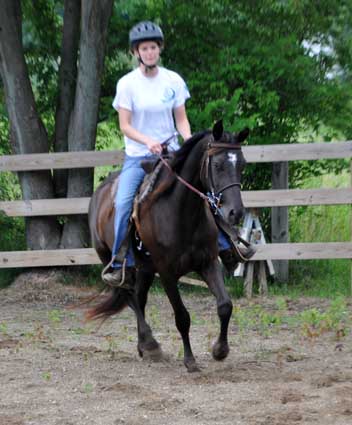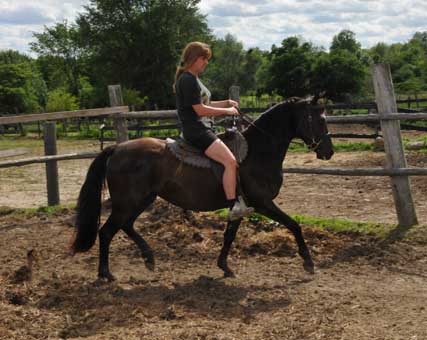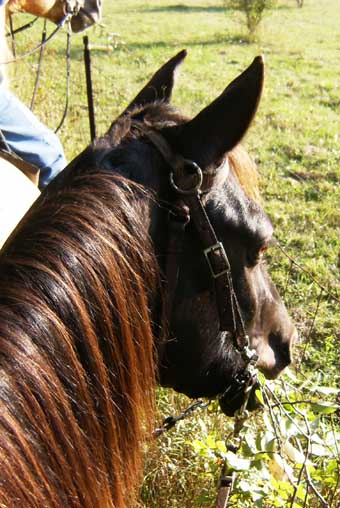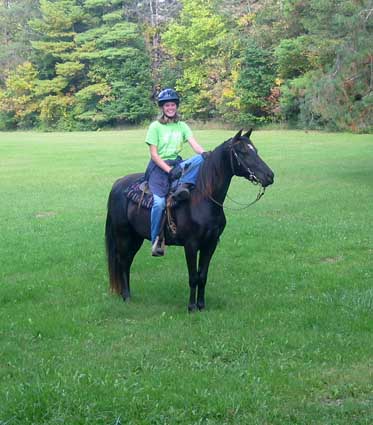 ______________________________________________________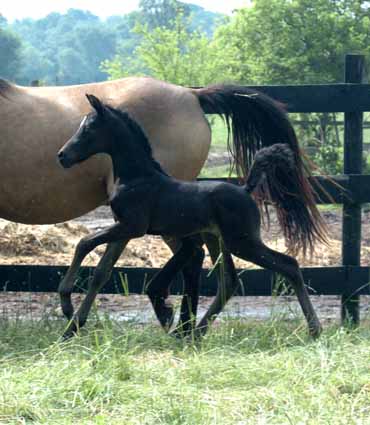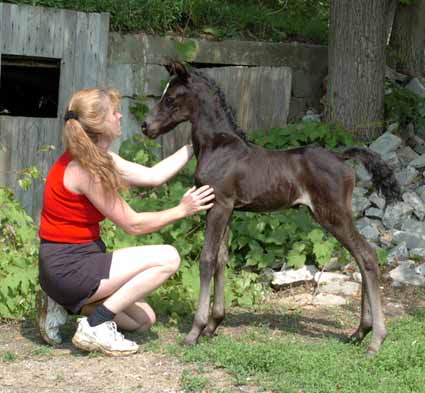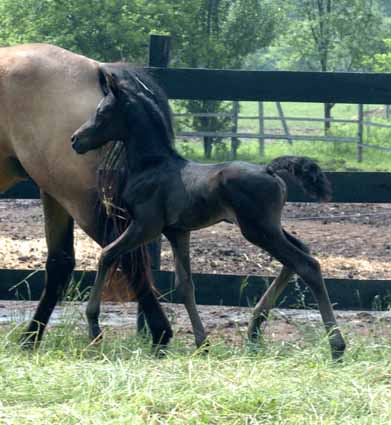 Above: Newborn week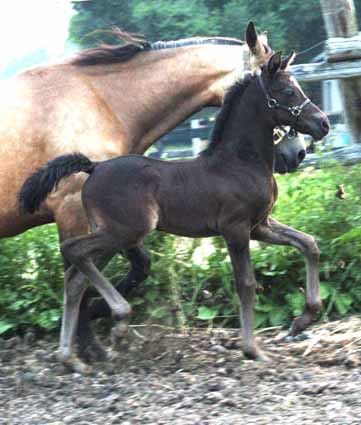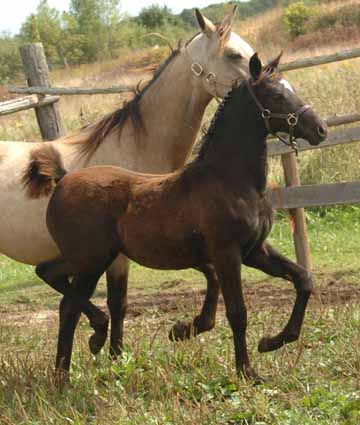 2 and 3 months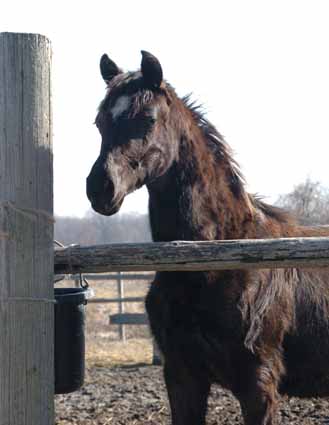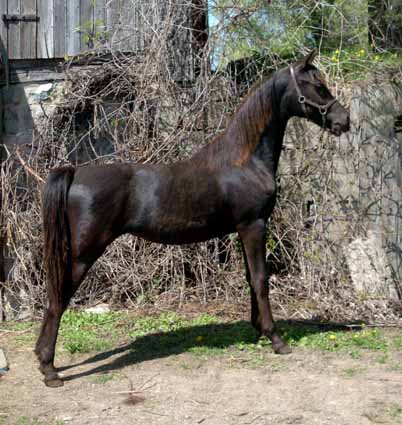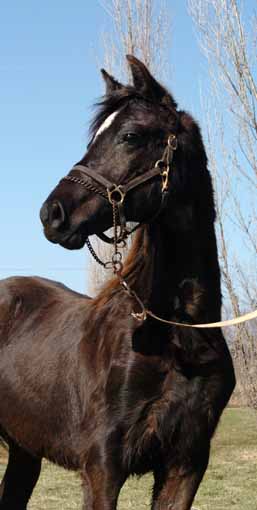 Shown Above 10 months old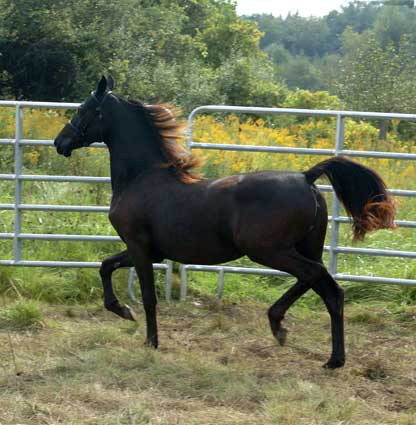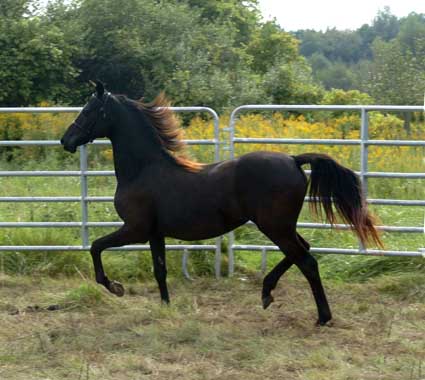 Shown Above 15 months old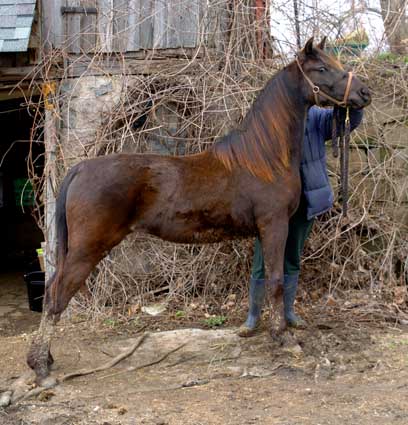 Shown Above: Early Spring, 2 Years Old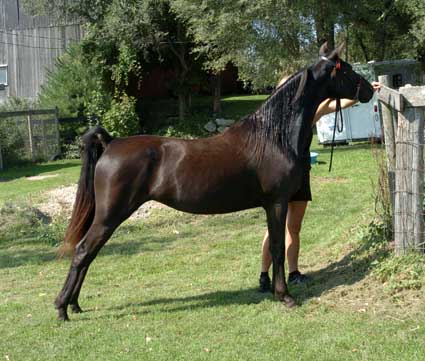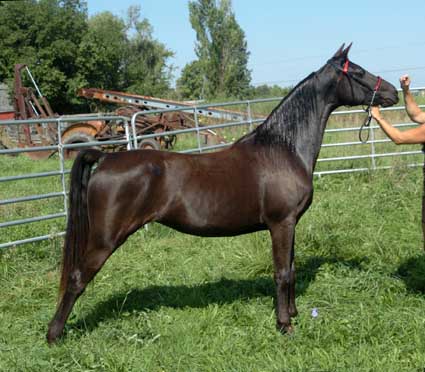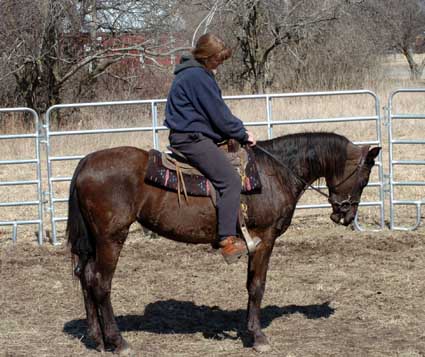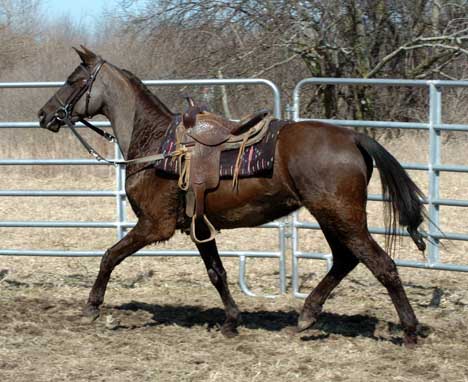 Early Spring, 3 Years Old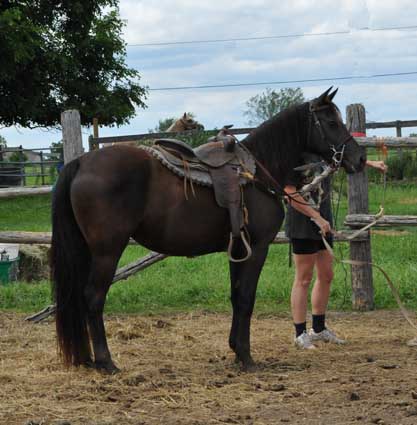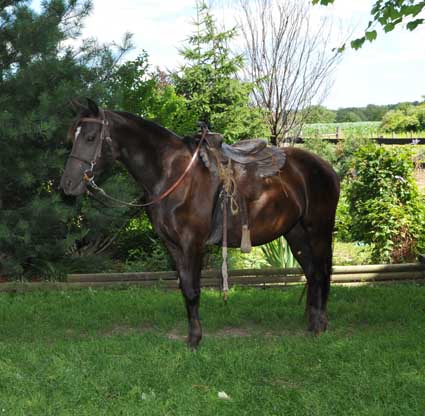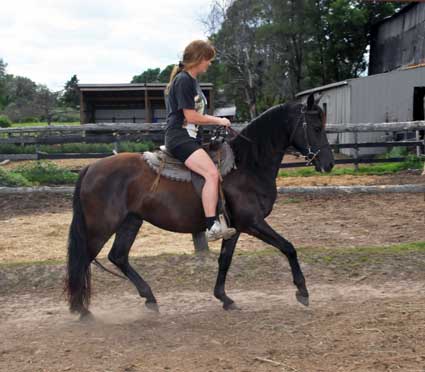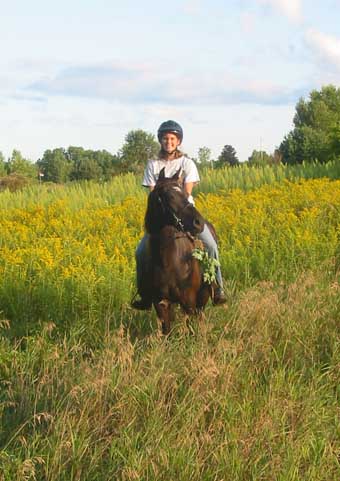 Summer; 3 years old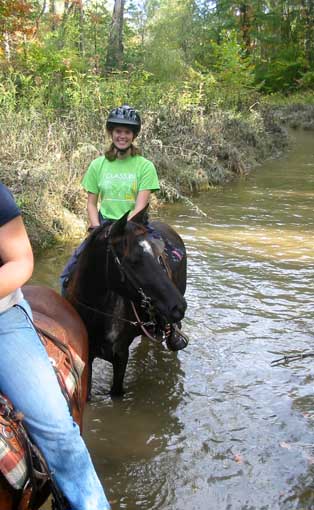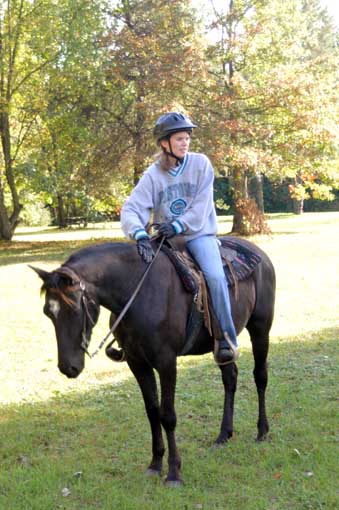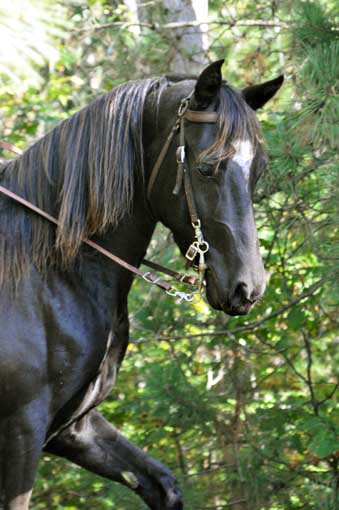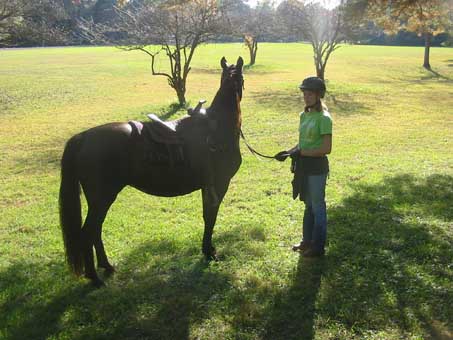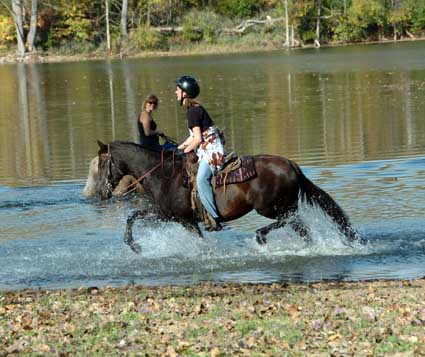 Fall; 3 years old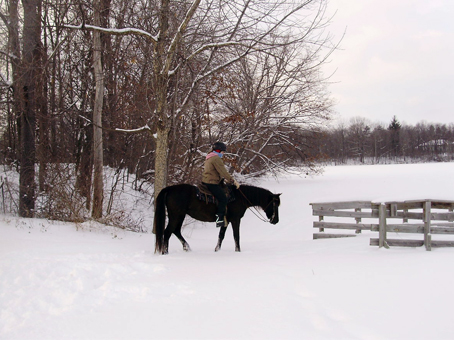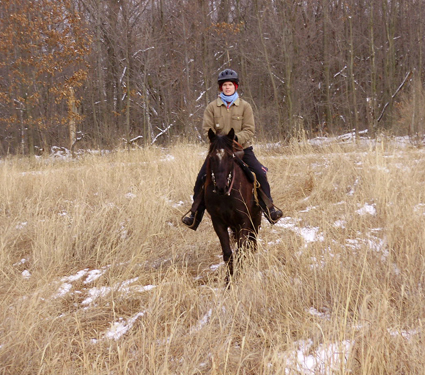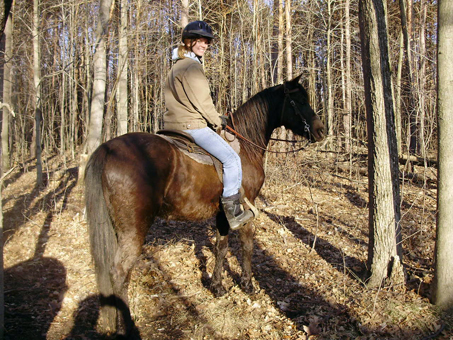 Winter; 4 years old
---
Sire
Ancan True Colors

Sire
Fiddler's Blackriver

Sire
Waseeka's Vivo

Sire
Waseeka's Here Tiz

Dam
Waseeka's Theme Song

Dam
Fiddler's Dolly

Sire
Kingston

Dam
Orcland Youlenda

Dam
Aquila's Miss Bee Haven

Sire
Futurity Command

Sire
Waseeka's In Command

Dam
Wynakee Alvina

Dam
Aquila's Queen Bee

Sire
Paramount Nominee

Dam
Foxy's Cotton Queen

Sire
Fiddler's Blackriver

Sire
Waseeka's Vivo

Sire
Waseeka's HereTiz

Dam
Waseeka's Theme Song

Dam
Fiddler's Dolly

Sire
Kingston

Dam
Orcland Youlenda

Dam
Aquila's Miss Bee Haven

Sire
Futurity Commnd

Sire
Waseeka's In Command

Dam
Wynakee Alvina

Dam
Aquila's Queen Bee

Sire
Paramount Nominee

Dam
Foxy's Cotton Queen
This pedigree page was built for free at the SitStay GoOut Store
---
Sire, Ancan True Colors
Dam, Ancan UnBeelievable
---
`
Copyrighted 1999 by Anne Wyland ~ Web page designed by Anne Wyland ~ Created in IE Frontpage