Ancan Absolut Color
The Morgan Connection's 2006 Foal Photo Contest, Conformation Division ~ 5th Place, Honorable Mention ~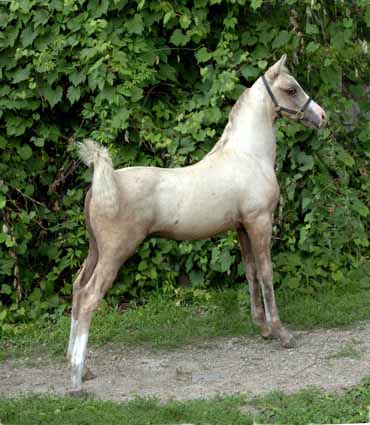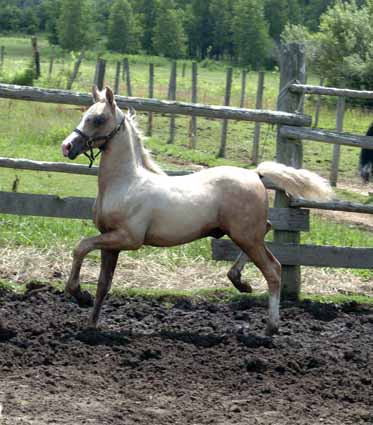 Foaled April 19, 2006
Died December 31, 2007
What a stunning palomino colt we got with this cross again this year! He has a striped face on a beautiful head, a wonderfully laid back shoulder, long legs, a great hip, and two lovely rear matched stockings to set him off. He is beautiful!
His dam, a beautiful Pleasure Driving and In Hand mare, did it again by blessing us with another outstanding palomino foal! We couldn't be happier or more excited! He is a full sibling to the stunning Ancan Primary Colors, whom arrived in 2005 and promptly sold before she was a month old.
His sire is our beautiful and kind palomino in hand and harness champion. He is certainly proving to be very strong in the breeding shed as he definitely stamps his foals. This high headed and gifted youngster is sure to follow in his hoof prints.
"Dillon" is a wonderful opportunity to substantially re-coup your investment as he will be successful not only in the show ring, but the breeding shed as well. Colorful show horses have begun to drawn a huge fan club and quality ones are commanding top dollar. For the show-breeding this colt offers on the top and bottom of his pedigree, you will be hard pressed to find many of his quality and talent alive, let alone for sale.
~~ SOLD ~~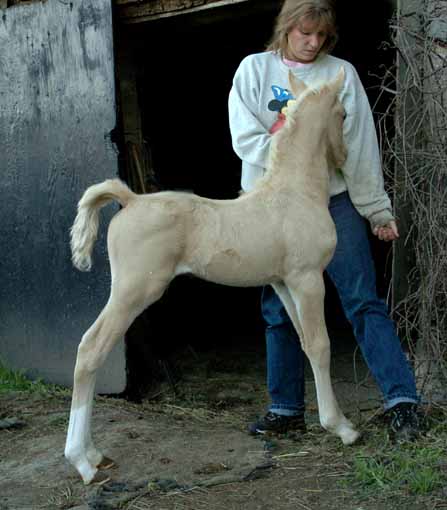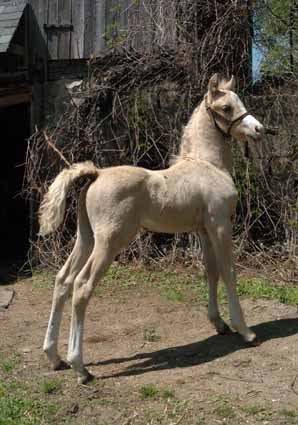 _____________________________________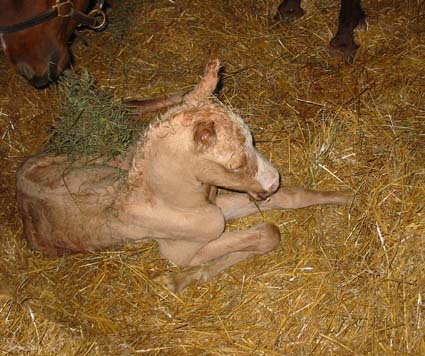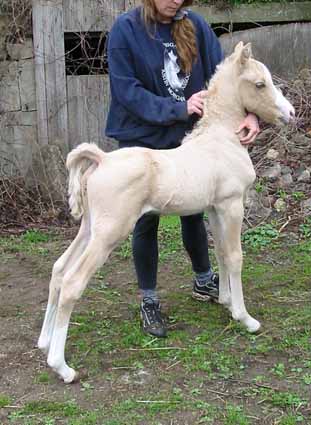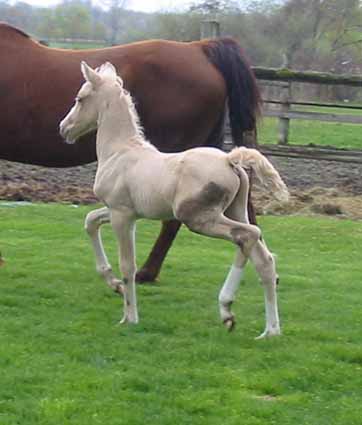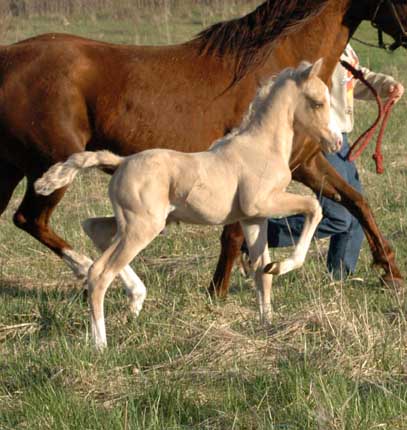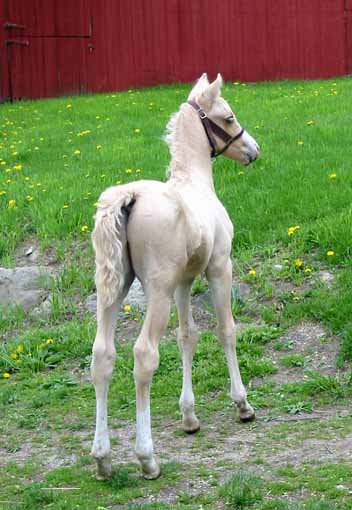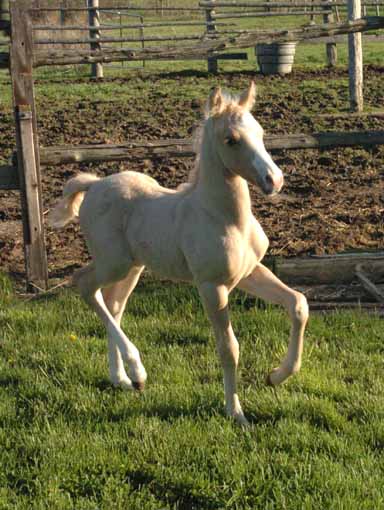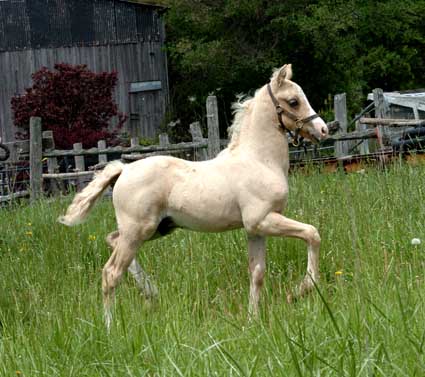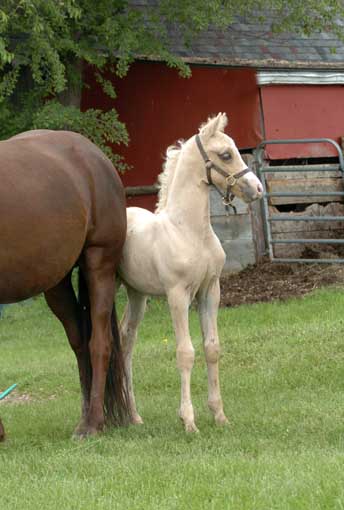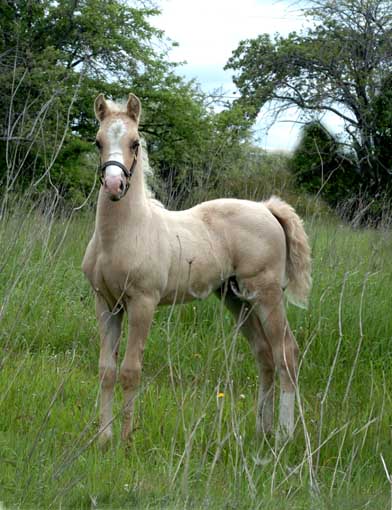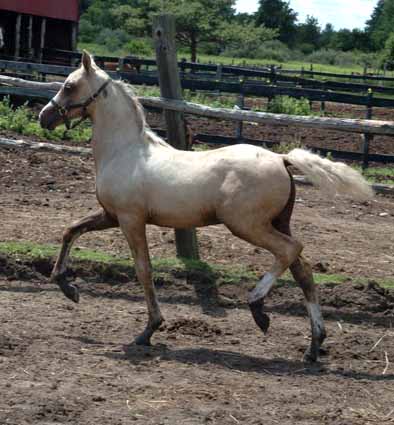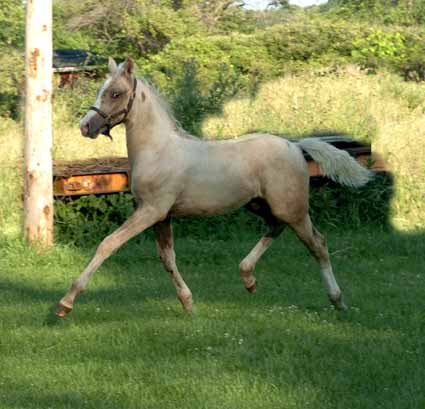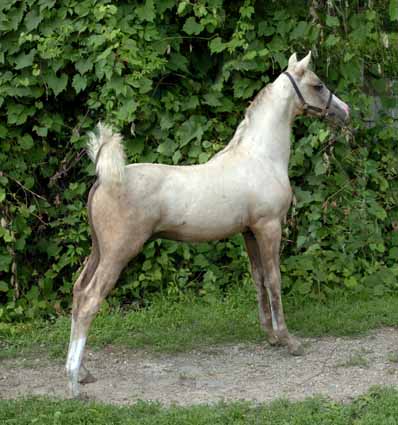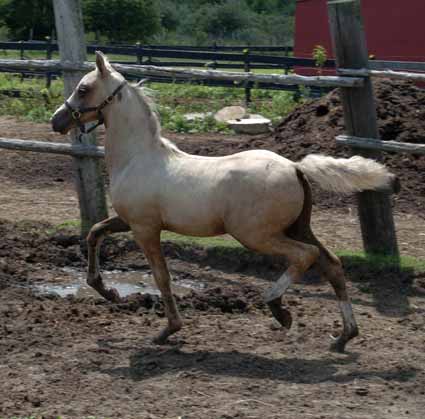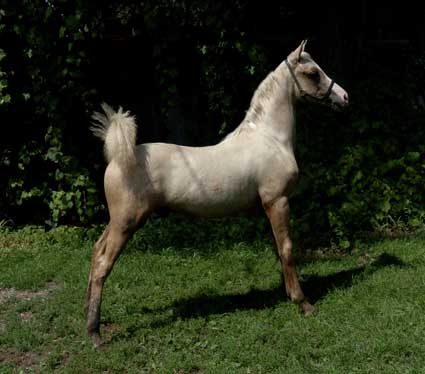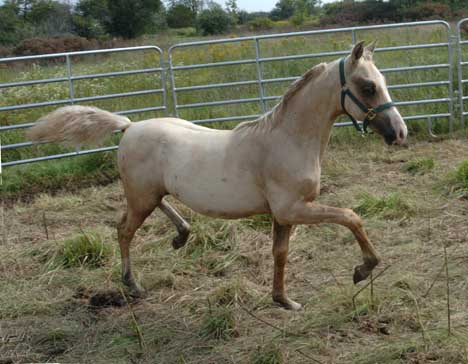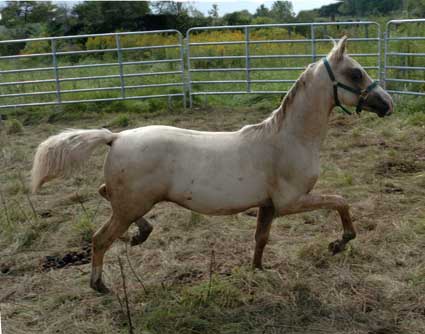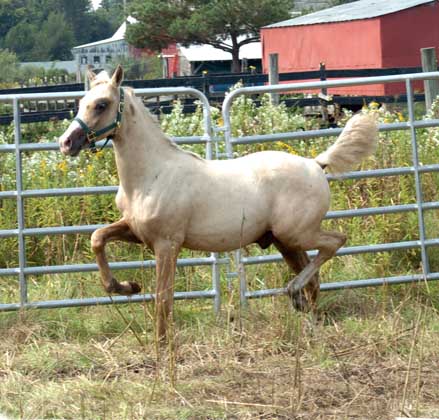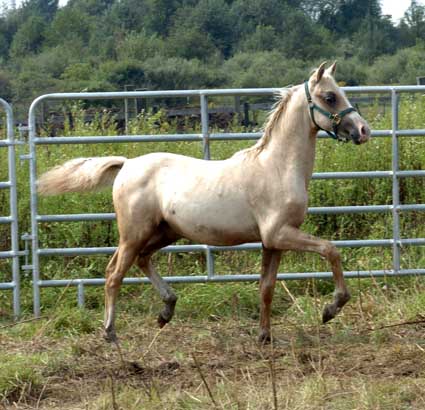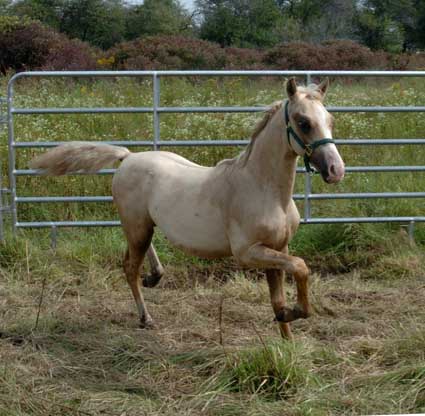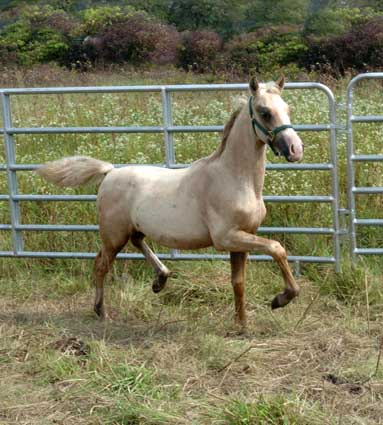 Click Here To View

2005 Full Sibling
Sire
Ancan True Colors

Sire
Fiddler's Blackriver

Sire
Waseeka's Vivo

Sire
Waseeka's Here Tiz
Dam
Waseeka's Theme Song
Dam
Fiddler's Dolly
Sire
Kingston
Dam
Orcland Youlenda
Dam
Aquila's Miss Bee Haven
Sire
Futurity Command
Sire
Waseeka's In Command
Dam
Wynakee Alvina
Dam
Aquila's Queen Bee
Sire
Paramount Nominee
Dam
Foxy's Cotton Queen
Dam
Devonwood Decadence
Sire
Chandel Absolut
Sire
Shaker's Alimon
Sire
Troutbrook Playboy
Dam
BroRock Vigilmaud
Dam
Chandel Harmony
Sire
Fairfiled Fortune
Dam
Kendalwood Hope
Dam
Sinful Command
Sire
Century On Command
Sire
Waseeka's In Command
Dam
Adventure's Nicole
Dam
Foxtrot's Sparkler
Sire
Val's Gay March
Dam
Hip Heath Cinfield
This pedigree page was built for free at the SitStay GoOut Store
---
Sire, Ancan True Colors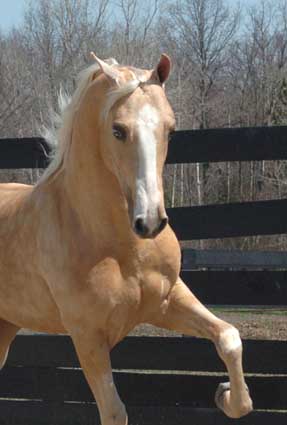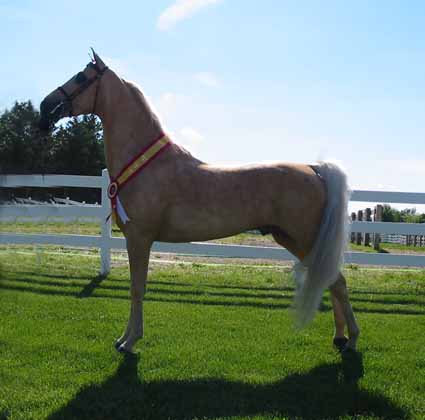 Dam, Devonwood Decadence "Brooke"
---

Copyrighted 1999 by Anne Wyland ~ Web page designed by Anne Wyland