Introducing...
Ancan Overjoyed
Bold, big, brilliant, this stunning filly has been a stand out from day one. Not only her incredible size, her fearless sense of adventure, and eye catching markings have drawn visitors to her first before any other.
Joy is a livewire of energy and confidence. She is fun to watch playing at liberty as she enjoys life like no other. Her athletic prowess and agility can be jaw dropping to watch. She naturally and smoothly changes leads on a straight away like an experienced reining horses. She can sit down and roll back probably as effortlessly as a well bred reining QH colt. She uses herself correctly at the trot, and engages her rear end properly.

I've been oh so very tempted to retain this incredibly bred mare. What a star she will be in the breeding shed one day!! Unfortunately for me, I will not be breeding horses another ten years, so it just doesn't make sense to retain her for perhaps a foal or two before I retire. As the expression goes, my loss can be your gain.

Joy is offered for sale.

_________________________________________________

Foaled April 23, 2022
Snapshots as she grows up...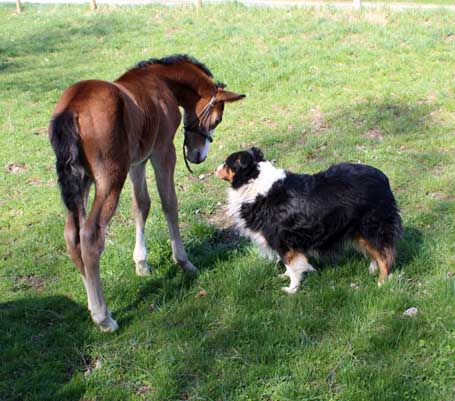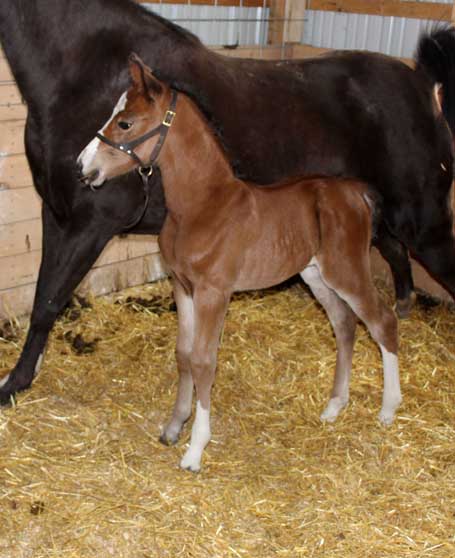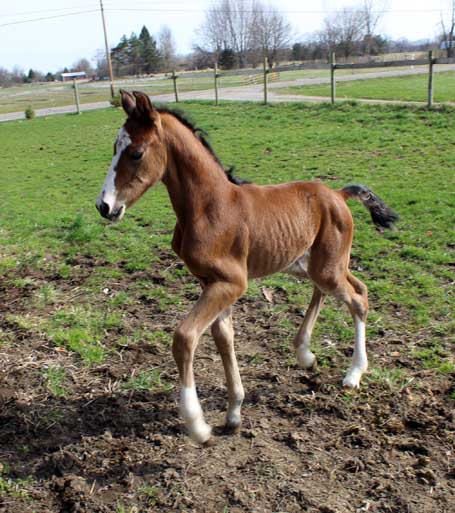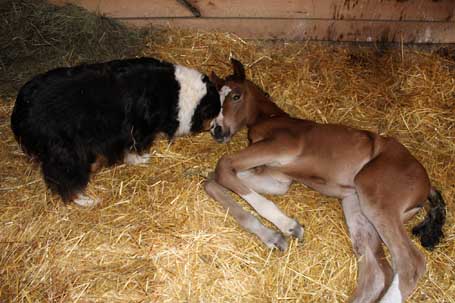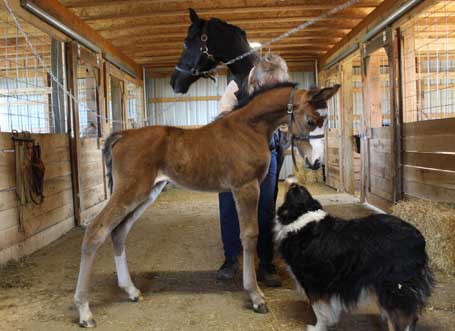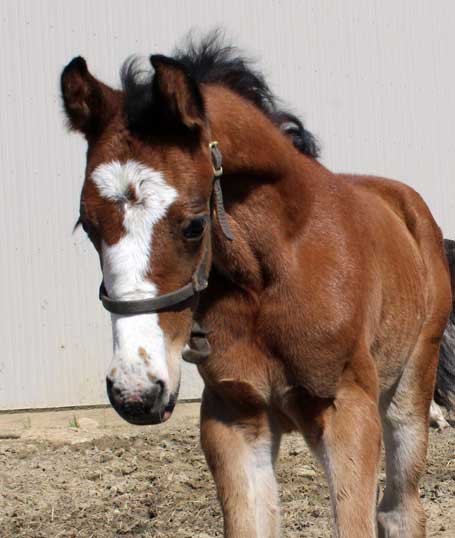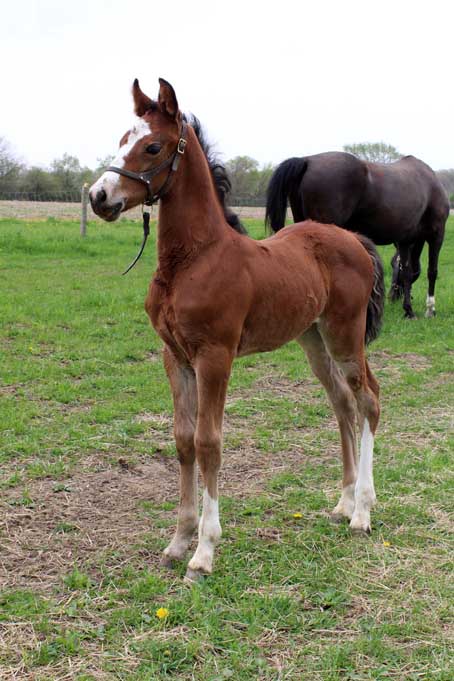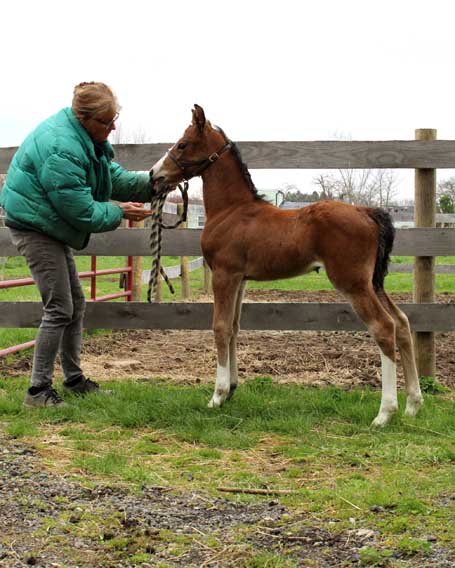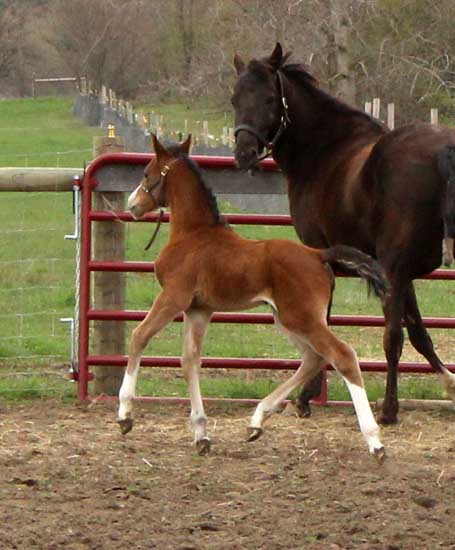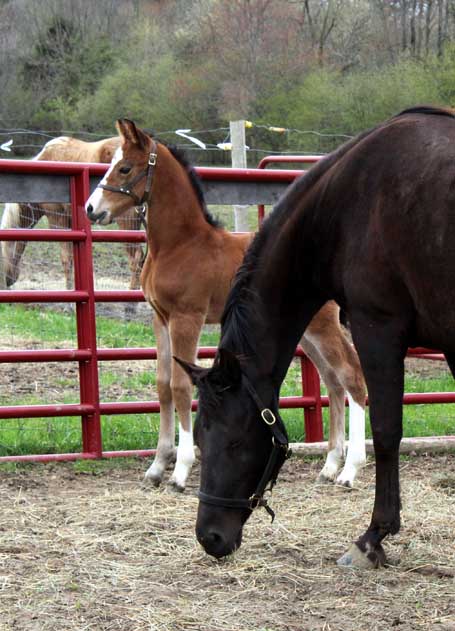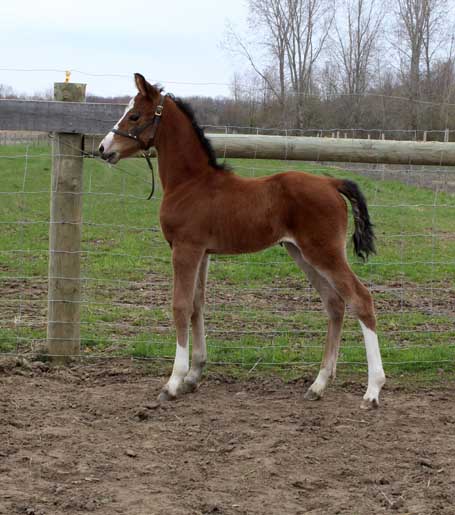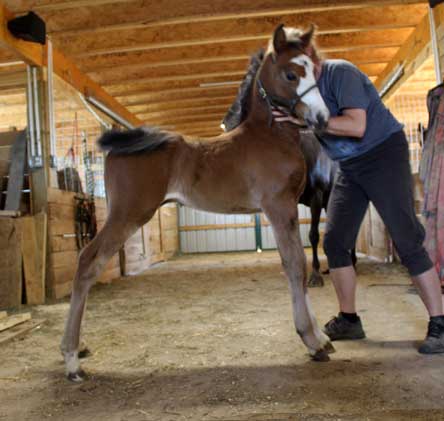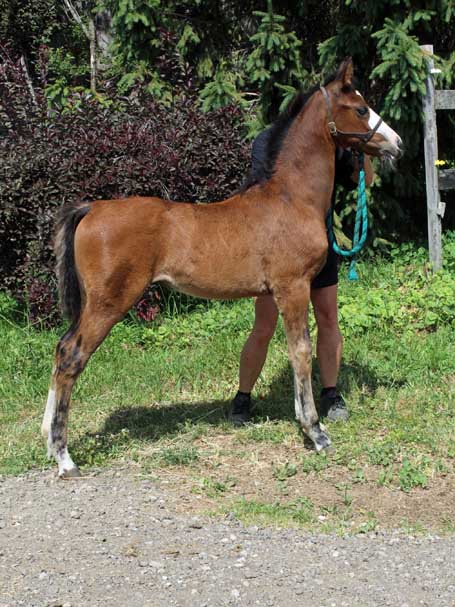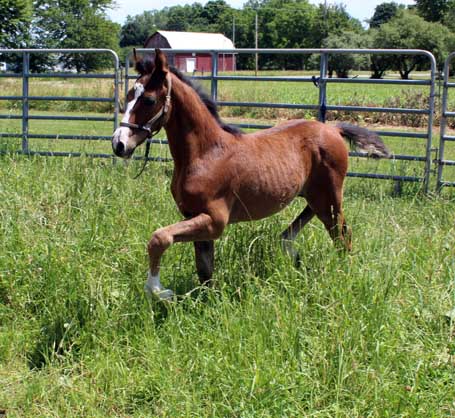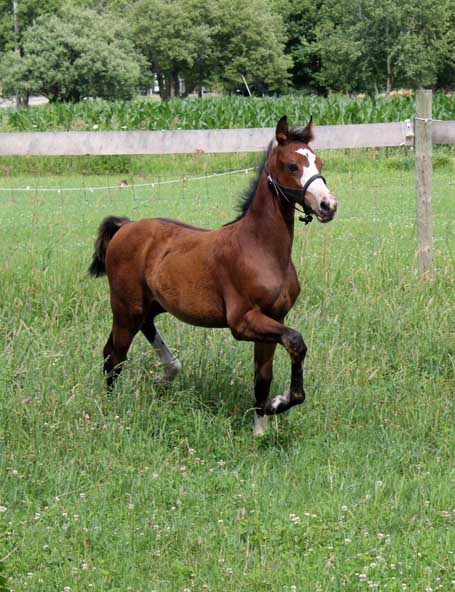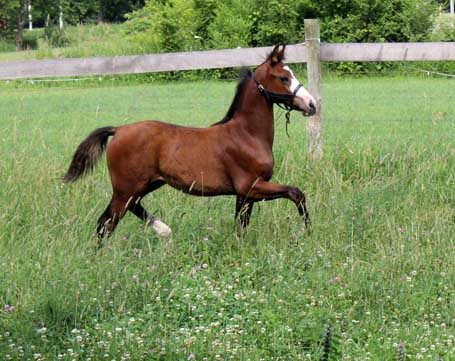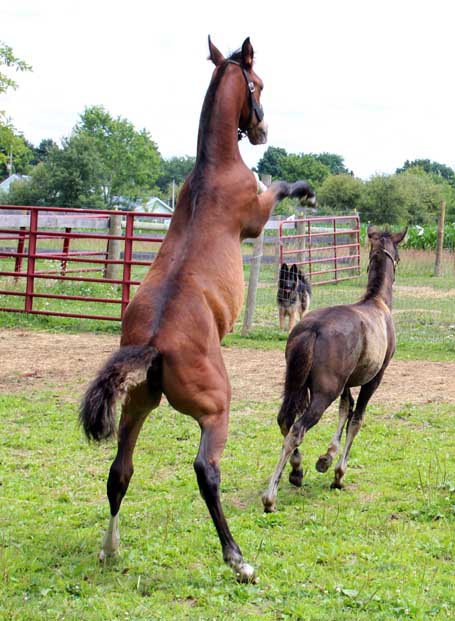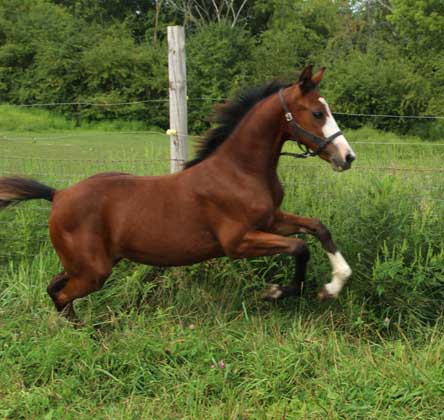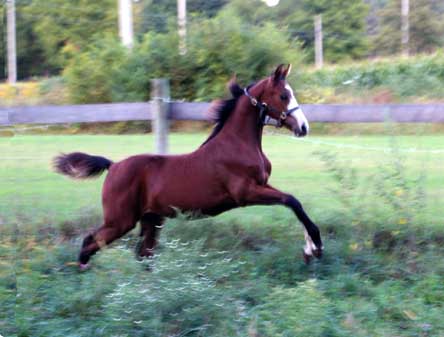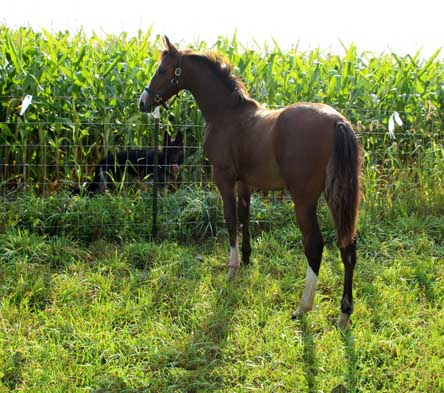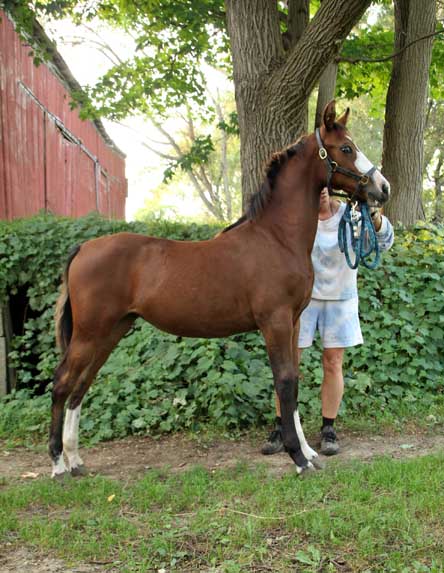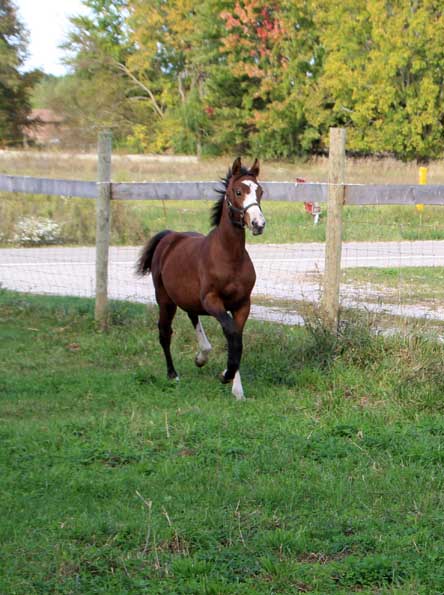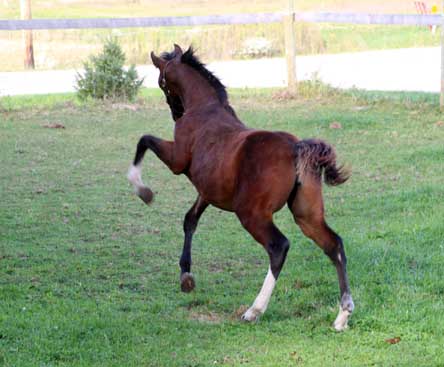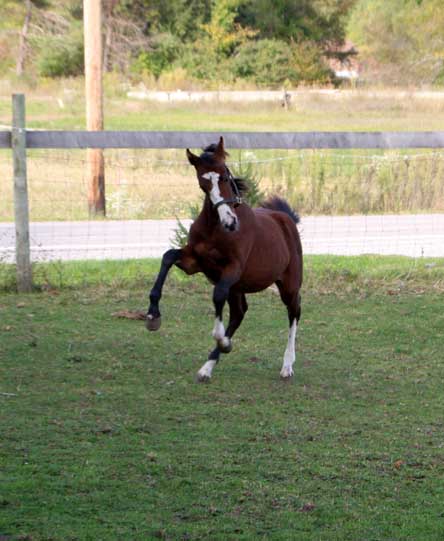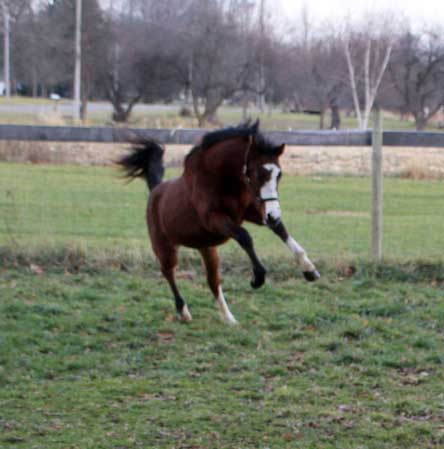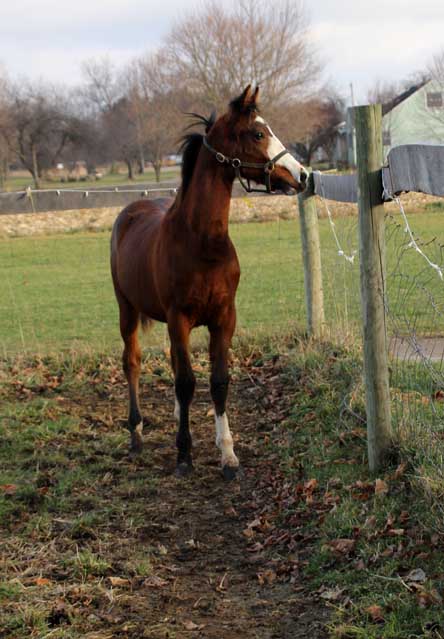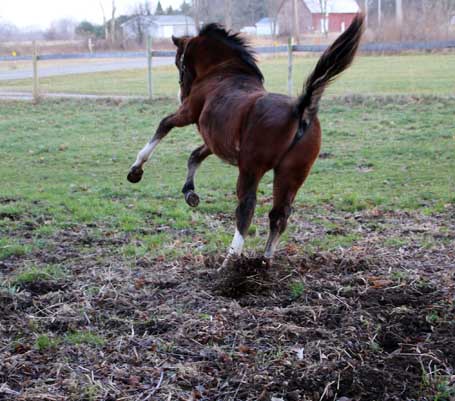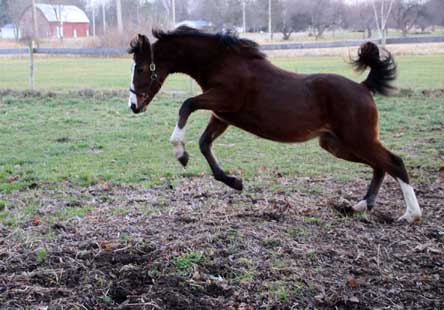 To be continued...
---
Pedigree for
Ancan Overjoyed

Sire
CBMF Over The Moon

Sire
 Astronomicallee

Sire
Futurity French Command
Sire
Carlyle Command
Dam
Nobelle
Dam
Liberation Starbrite
Sire
WhamBam Command
Dam
Austin Flying Cloud
Dam
Halle Berry
Sire
Stonecroft Byzantine
Sire
Stonecroft Masquerade
Dam
Century Enjolie
Dam
THB Heavens French Starlet
Sire
Futurity French Command
Dam
Brentwood Alica
Dam
Ancan Timeless

Sire
Immortal Command

Sire
Waseeka's In Command
Sire
Waseeka's Nocturne
Dam
Miller's Adel
Dam
UVM Vision
Sire
UVM Flash
Dam
UVM Lauri
Dam
Ancan UnBeelievable
Sire
Fiddler's Blackriver
Sire
Waseeka's Vivo
Dam
Fiddler's Dolly
Dam
Aquila's Miss Bee Haven
Sire
Futurity Command
Dam
Aquila's Queen Bee

This pedigree page was built for free at the SitStay GoOut Store
---
Sire:
CBMF Over The Moon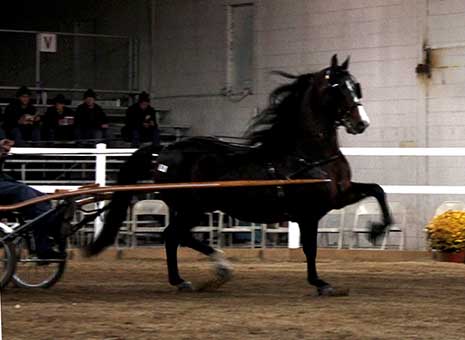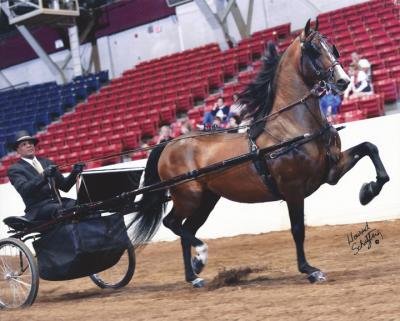 ---
Dam:

Ancan Timeless
---

Copyrighted 1999 by Anne Wyland ~ Web page designed by Anne Wyland ~ Created in IE Frontpage