Adventure's Satin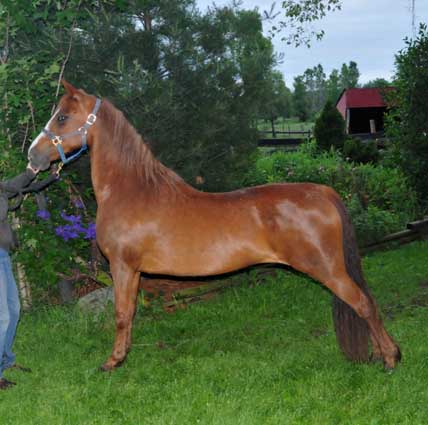 Satin is a beautiful and gentle version of her gorgeous, World Champion producing sire, Tug Hill Commando. Her dam, Adventure's Elegance, a daughter of the Waseeka's Nocturne son Helicon Apollo, is also a World Champion producer.
Since her birth in 1996, she has lived throughout the US. Foaled and shown in Pennsylvania, she raised beautiful foals in Texas, and competed in high school equestrian competitions in Wisconsin before coming to live in Michigan at Ancan Morgans. She has consistently blessed us with her beautiful daughters who have been "in your pocket" sweethearts. She is a fabulous trail riding horse, refusing nothing in her path, calm, steady and carrying riders of all levels of riding experience.
She had an absolutely stunning buckskin filly (May, 2011) by Ancan Reason To Bee. Ancan Reason For Envy, a winning hunter pleasure mare in New York. Satin settled with one insemination of fresh cooled semen after several years of going open.
Satin had a gorgeous bay filly by Astronomicallee (March, 2013), Ancan Morning Dove. She also settled with one shipment of fresh cooled semen this time, too.
In April, 2015 she blessed us with an beautiful palomino filly by Ancan Color Guard.
She breeds/settles/carries/delivers; no problems. She's a fabulous mom, too.
Satin is sugar-sweet to handle, quiet be around, and is no problem in the pasture. She loads and hauls safely, stands quietly to be groomed, clipped, trimmed, saddled, etc. Awesome/fun trail horse who quietly refuses nothing. She is very well mannered for vet and farrier work and is up to date on each. You will be hard pressed to find another Commando daughter of Satin's quality and breeding, let alone one available for purchase.
She will bless her owner in 2017 with yet another incredible foal. This one is sired by multi-champion, Ancan True Colors. "Blitz" is now a gelding and this foal is one of his last. Don't miss out on this golden opportunity.
___________________________________________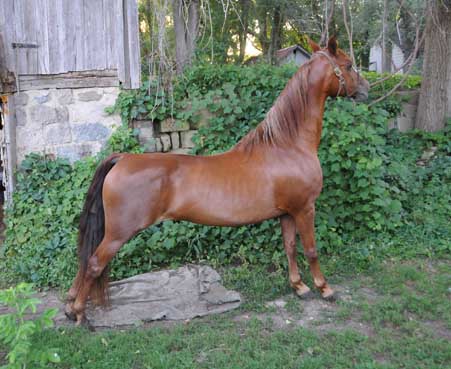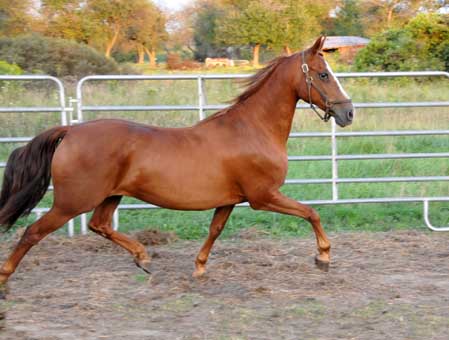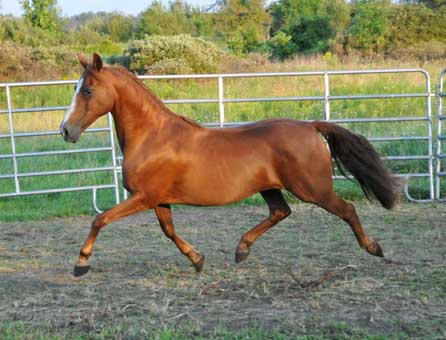 Satin's incredible sire:


Tug Hill
Commando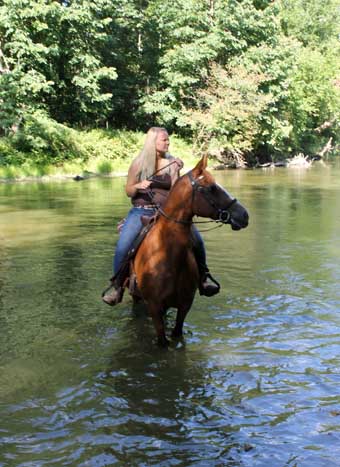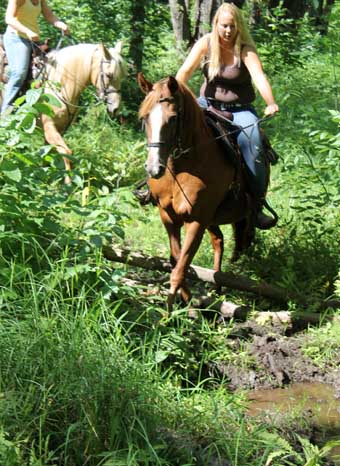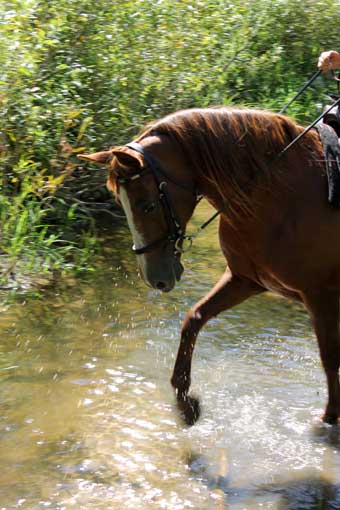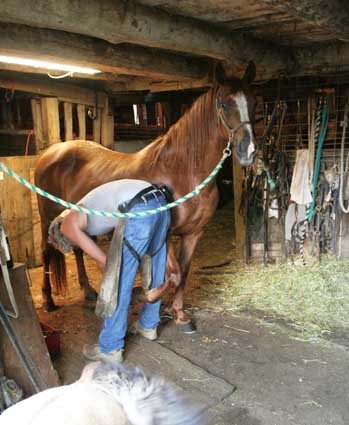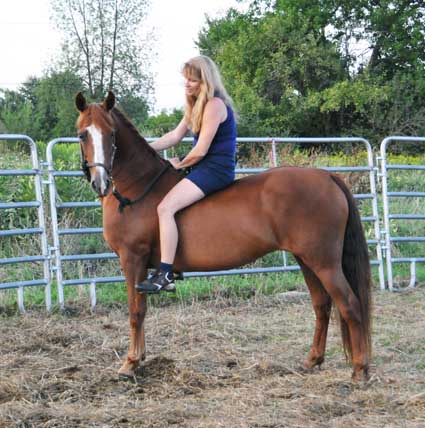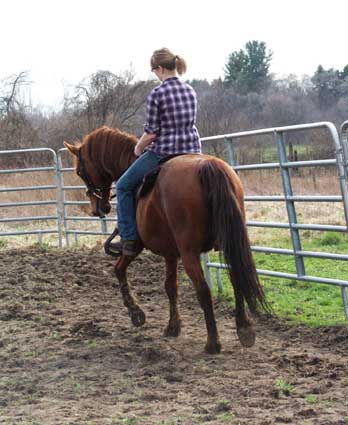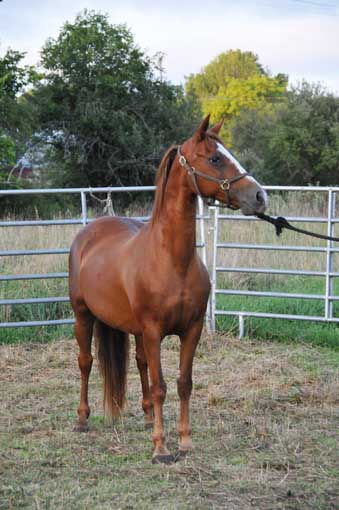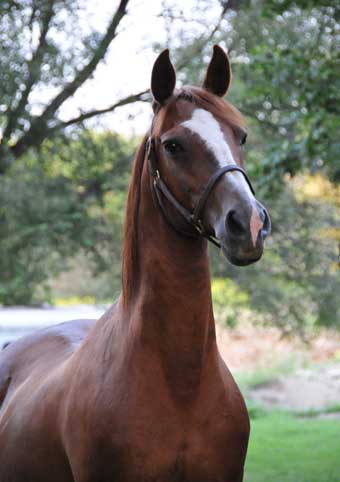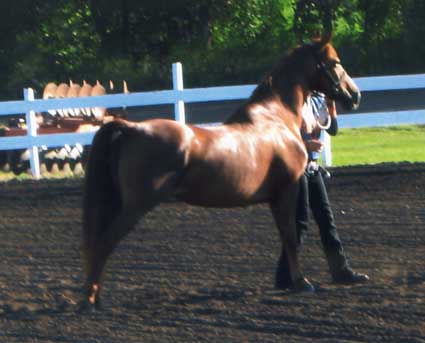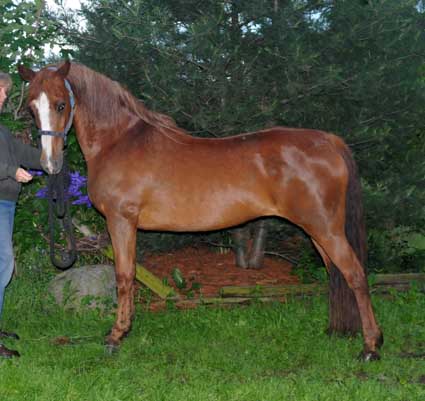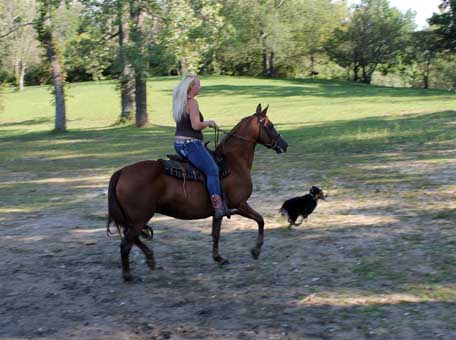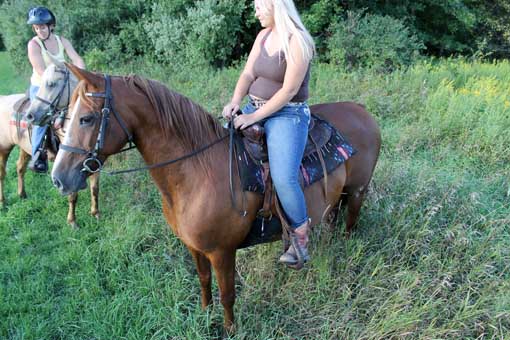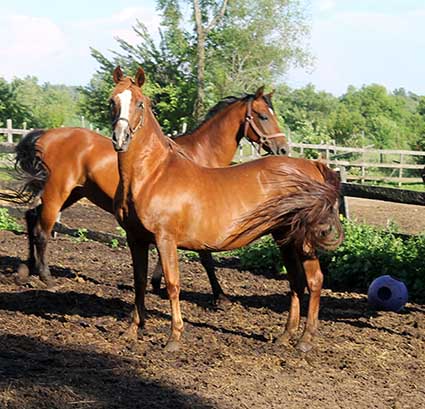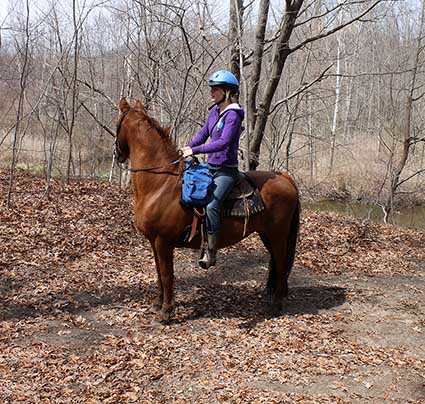 Satin's 2017 foal is sired by Ancan True Colors

who has since been gelded.

This is your last chance to own a foal by this beautiful Morgan.
_______________________________________________________________
Satin is shown to the left as a yearling

with her two full sisters

Adventures Commando Lace, and

Adventures Commando Silk.

Shown to the right as a weanling.
__
_____________________________________________________________
Pedigree For
Adventure's Satin

Sire
Tug Hill Commando
Sire
Waseeka's In Command
Sire
Waseeka's Nocturne
Sire
Starfire

Dam
Upwey Benn Quietude

Dam
Miller's Adel
Sire
Upwey Ben Don
Dam
Gertie G
Dam
Fiddler's Majesta
Sire
Kadenvale Don
Sire
Upwey Ben Don
Dam
Jean B
Dam
Fiddler's Cameo
Sire
Waseeka's Vivo
Dam
Fiddler's First
Sire
Helicon Apollo

Sire
Waseeka's Nocturne

Sire
Starfire
Dam
Upwey Benn Quietude
Dam
Windcrest Prima Dona
Sire
Upwey Ben Don
Dam
Ingrid

Dam
Adventure's Superette

Sire
Chasley Superman
Sire
Orcland Leader
Dam
Rena
Dam
Trophy's Irish Lady
Sire
Trophy
Dam
Janie Hawk
This pedigree page was built for free at the SitStay GoOut Store
---
Sire, Tug Hill Commando

Maternal Grand Sire, Helicon Apollo

---
Satin's Ancan Offspring:
| | |
| --- | --- |
| Click here to view more of her daughter, Ancan Reason For Envy | |
| | |
| Her daughter, Ancan Crayola | |
---

Copyrighted 1999 by Anne Wyland ~