Ancan Fall Colors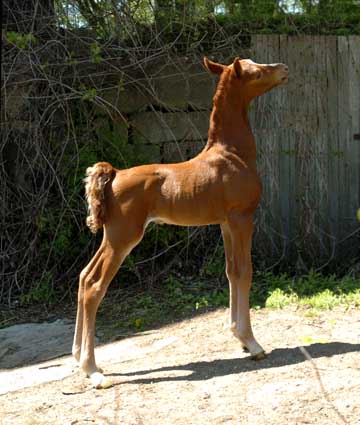 Foaled May 10, 2007, 11:00 am
Got Trot?
No denying the quality this cross produces. This is the third time for it and the results are spectacular! This colt is so nice; so correct, with such a great personality and work ethic, I really like him. Not only is "Mugger" beautiful headed, he has a wonderful laid back shoulder, he is extremely upright, good deep hip and carry down the rear legs, straight legs, sound feet - and talk about motor, attitude, and athletic ability!! This one is going to bring home a trunk full of awards! The only one that thinks more highly of this colt than I do is Mugger himself. He's going to be a superstar one day.
~~ SOLD ~~
Congratulations to Dawn Jacobson & Melissa Morgan
Click below to view video clip: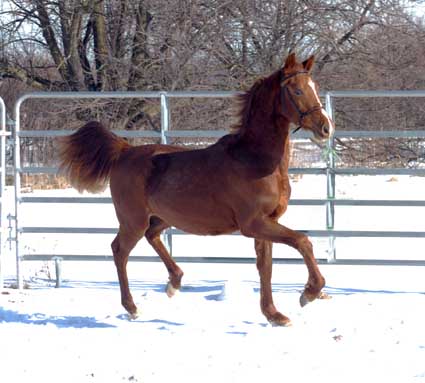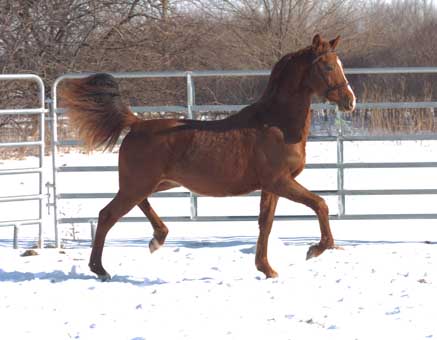 ____________________________________________________________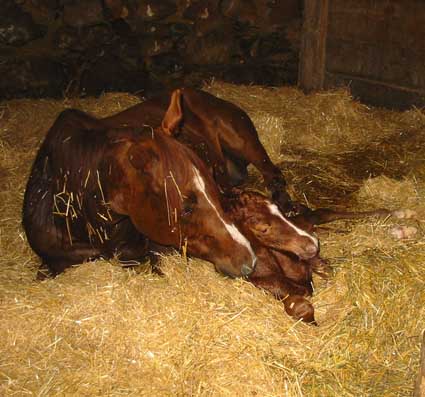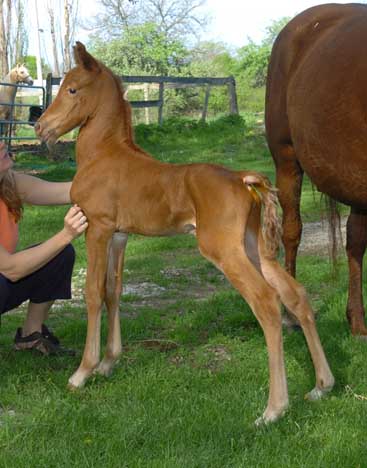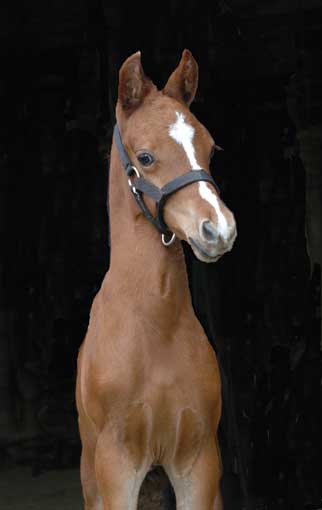 Shown above from minutes old to hours old
Shown below growing up during the summer of 2007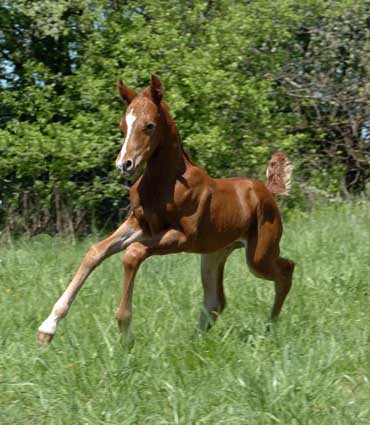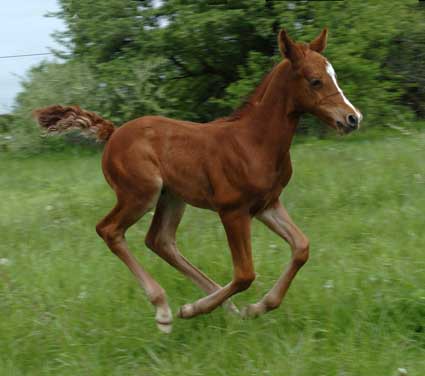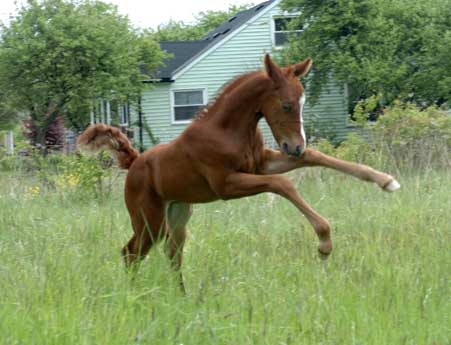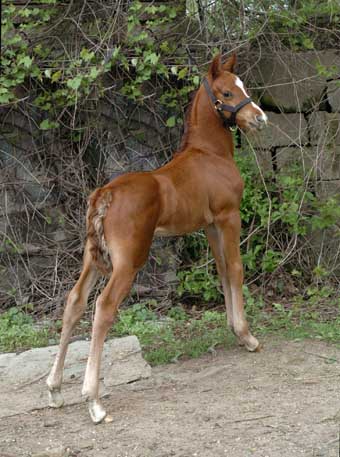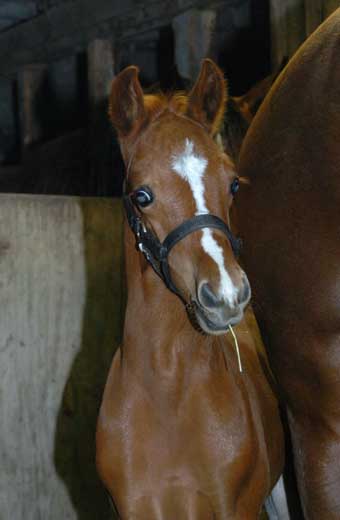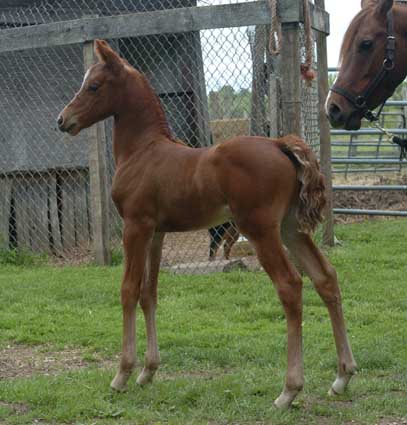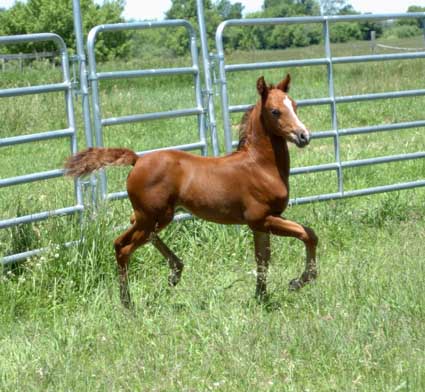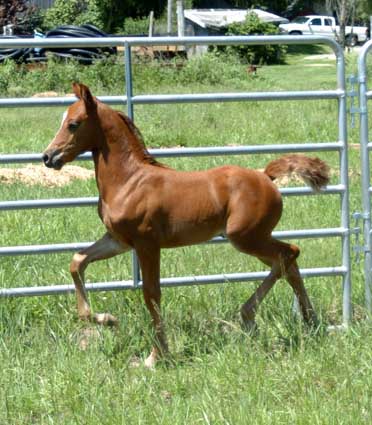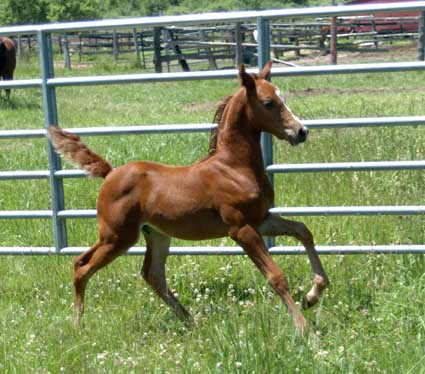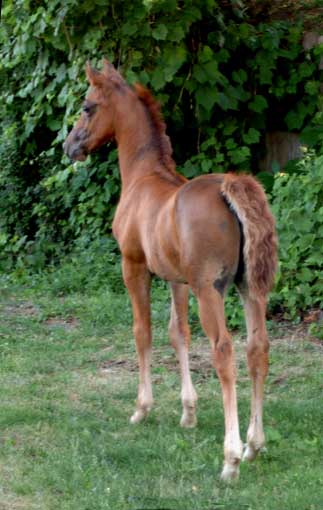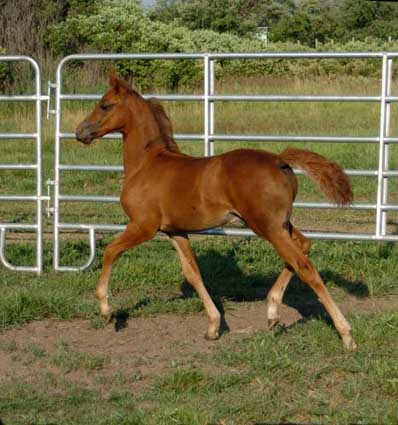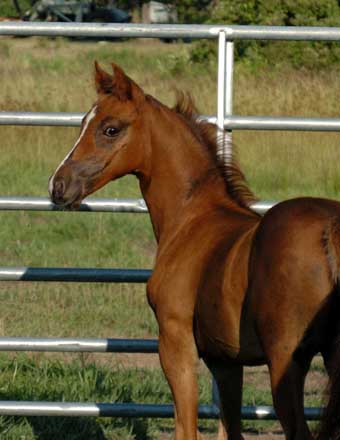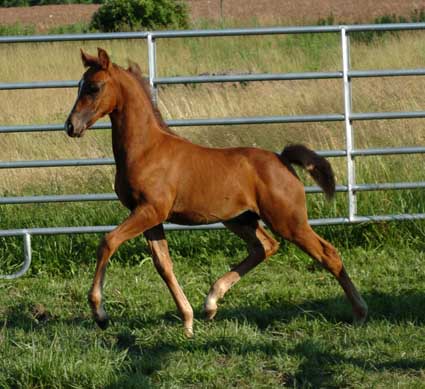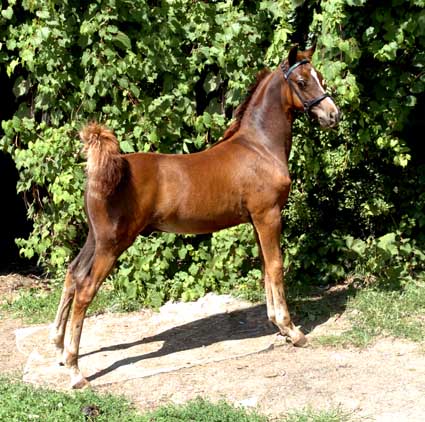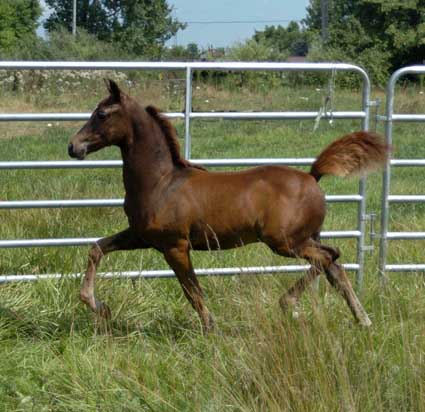 Shown below at 4 months old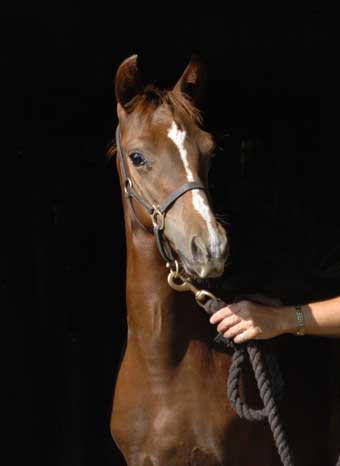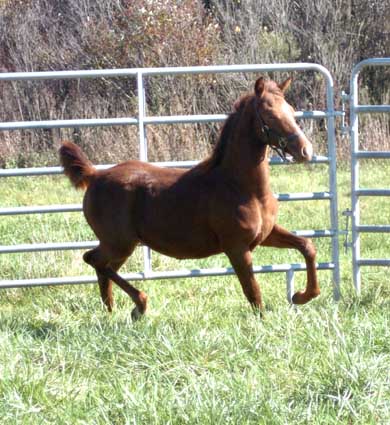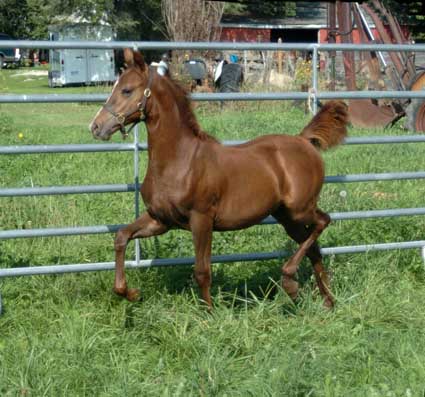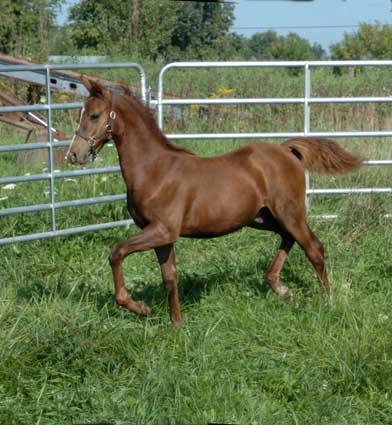 Shown in February, 2008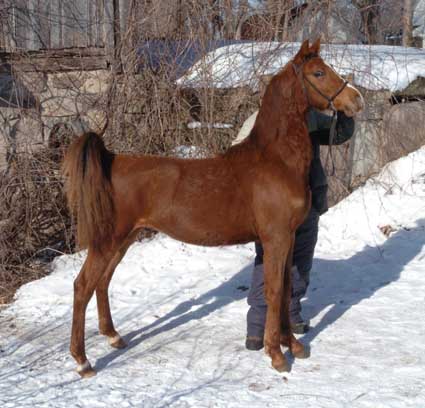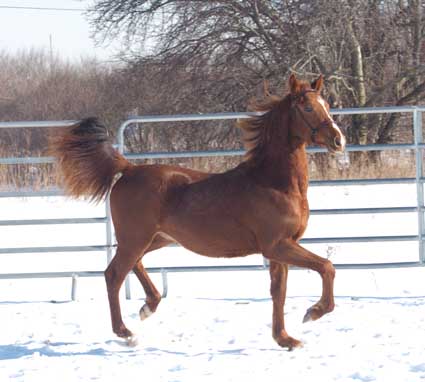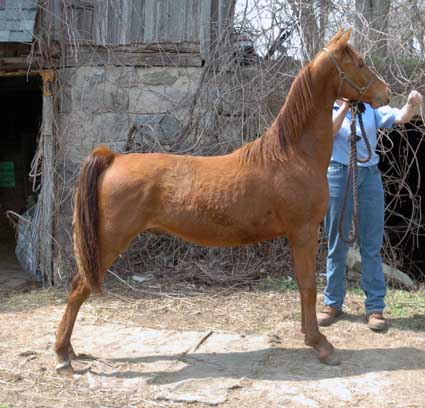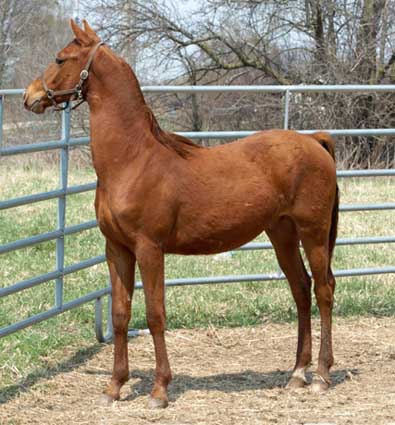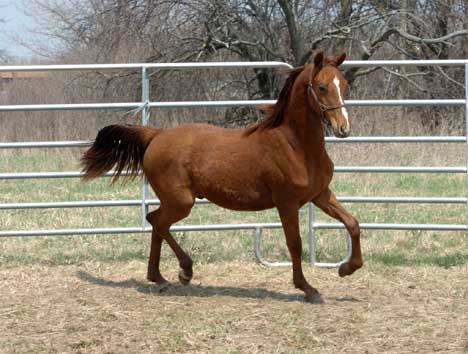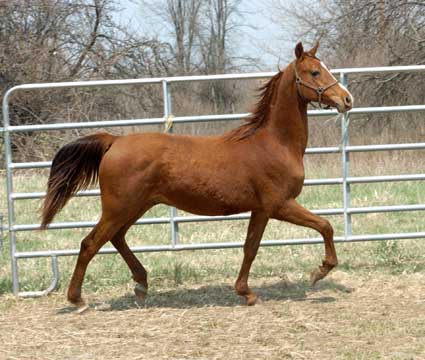 ~ ~ ~ ~ ~ ~ ~ ~ ~ ~ ~ ~ ~ ~ ~
Sire
Ancan True Colors

Sire
Fiddler's Blackriver

Sire
Waseeka's Vivo

Sire
Waseeka's Here Tiz
Dam
Waseeka's Theme Song
Dam
Fiddler's Dolly
Sire
Kingston
Dam
Orcland Youlenda
Dam
Aquila's Miss Bee Haven
Sire
Futurity Command
Sire
Waseeka's In Command
Dam
Wynakee Alvina
Dam
Aquila's Queen Bee
Sire
Paramount Nominee
Dam
Foxy's Cotton Queen
Dam
Devonwood Decadence
Sire
Chandel Absolut
Sire
Shaker's Alimon
Sire
Troutbrook Playboy
Dam
BroRock Vigilmaud
Dam
Chandel Harmony
Sire
Fairfiled Fortune
Dam
Kendalwood Hope
Dam
Sinful Command
Sire
Century On Command
Sire
Waseeka's In Command
Dam
Adventure's Nicole
Dam
Foxtrot's Sparkler
Sire
Val's Gay March
Dam
Hip Heath Cinfield
This pedigree page was built for free at the SitStay GoOut Store
---
Sire, Ancan True Colors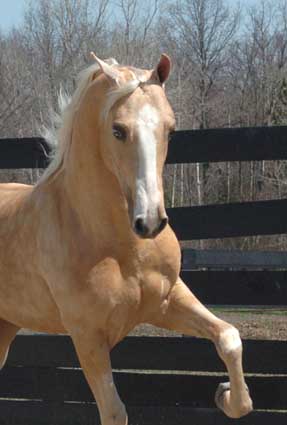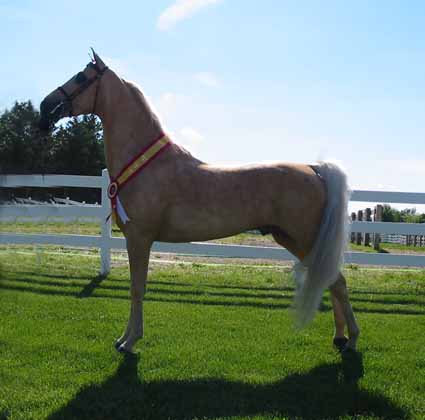 Dam, Devonwood Decadence "Brooke"
---
Click Here To View 2005 Full Sibling

Copyrighted 1999 by Anne Wyland ~ Web page designed by Anne Wyland